This light and fresh grilled chicken is topped with balsamic marinated tomatoes, fresh basil, and creamy mozzarella cheese. Not to mention, you only need five simple ingredients to pull off this healthy dinner!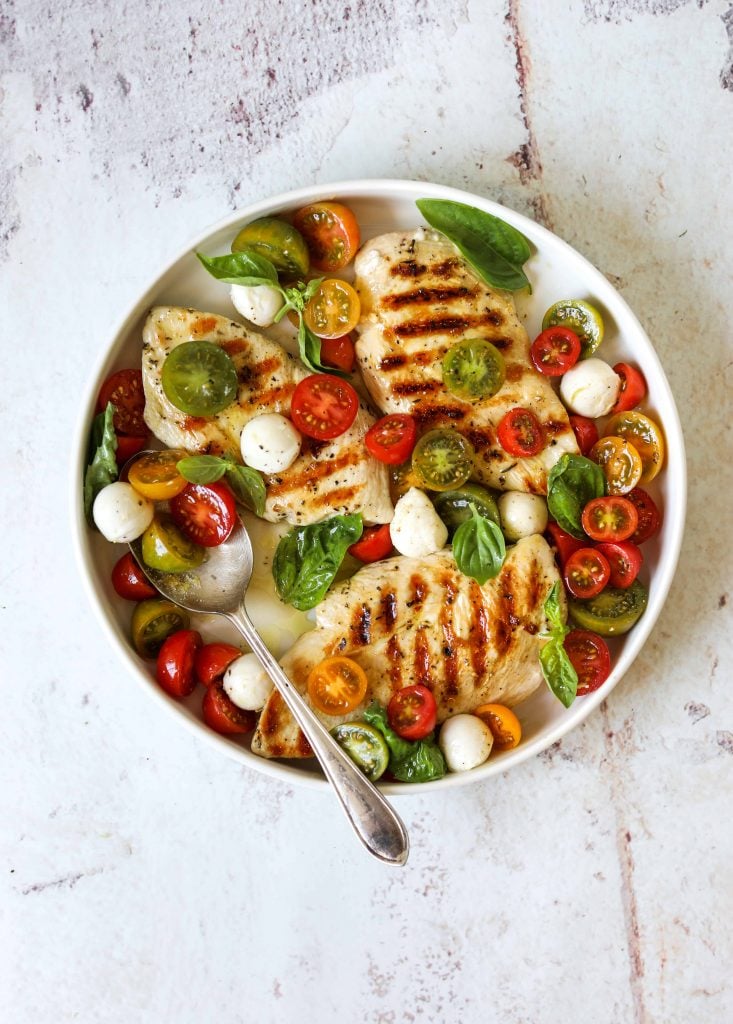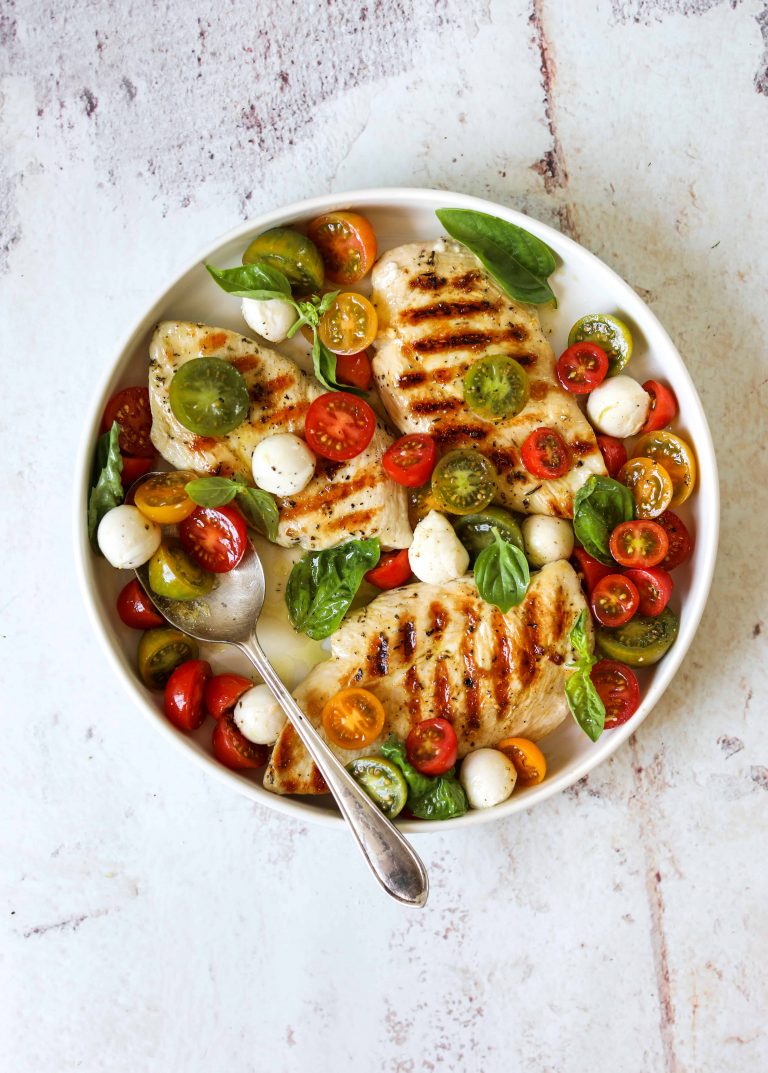 This quick and easy five-ingredient dinner is the perfect recipe for when you're craving something healthy, fresh, and super-satisfying! Sweet cherry tomatoes are marinated in balsamic vinegar, olive oil, and tossed with basil, and fresh mozzarella cheese (you could also use burrata!) Pour this summery salad over grilled chicken breast and serve right away! It's as easy as that! No need to fire up the grill either, an indoor grill pan will work just fine.
Recipe Steps:
Step One: Preheat a grill pan over high heat. In a bowl, toss the chicken breasts with 2 tbsp neutral oil and a generous pinch of salt and freshly ground pepper.

Step Two: Place the seasoned chicken on the grill. For the best grill marks, don't move the chicken for 5 minutes. Cook the second side until grill marks appear, about 3 minutes more. Check the chicken for doneness with a thermometer. The chicken is ready when it registers 165°F.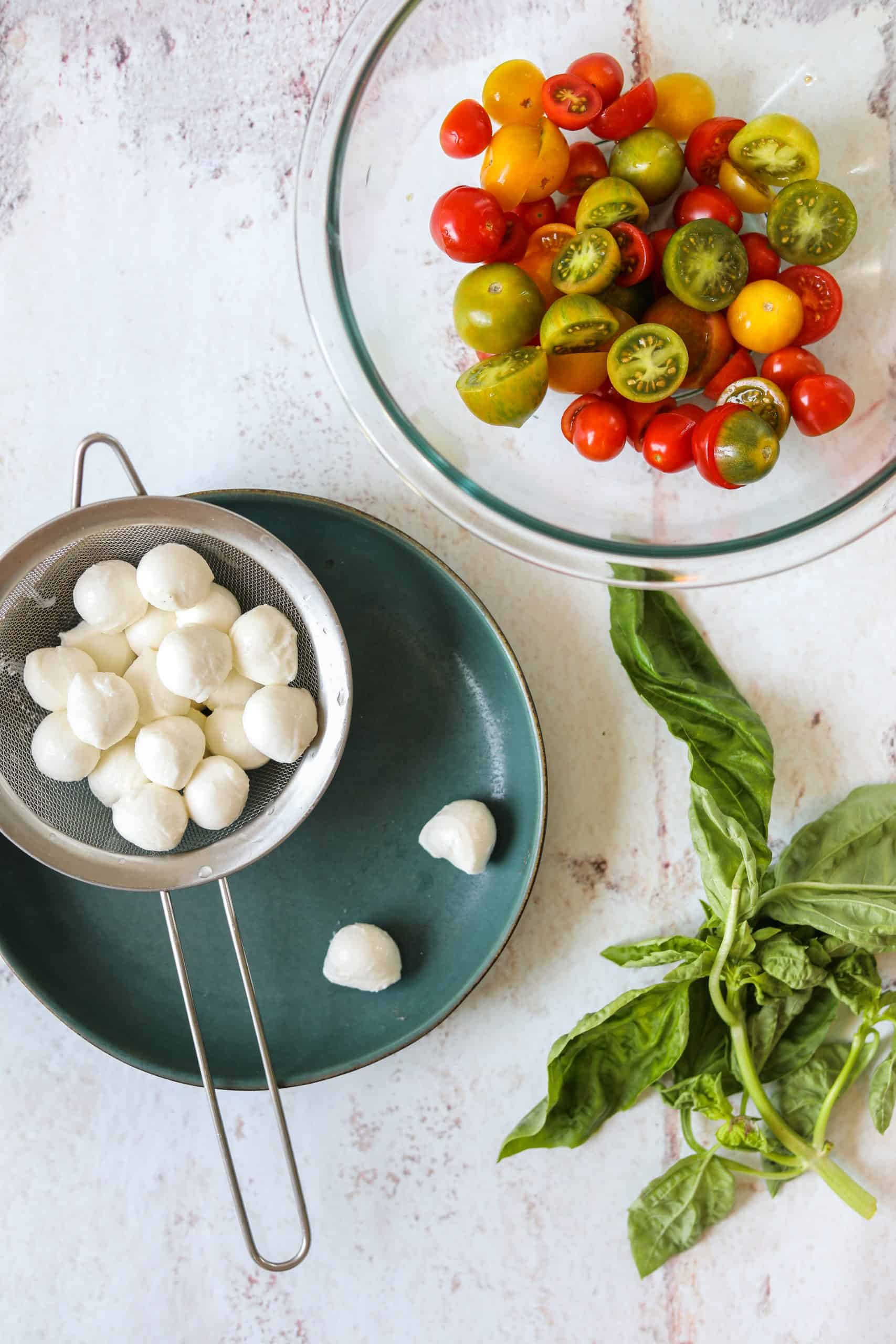 Step Three: While the chicken is cooking, slice the cherry tomatoes in half and place them in a large mixing bowl. Next, add in the mozzarella and basil leaves. Pour the olive oil and balsamic vinegar over the tomato mixture, season with salt and pepper, gently stir until evenly combines.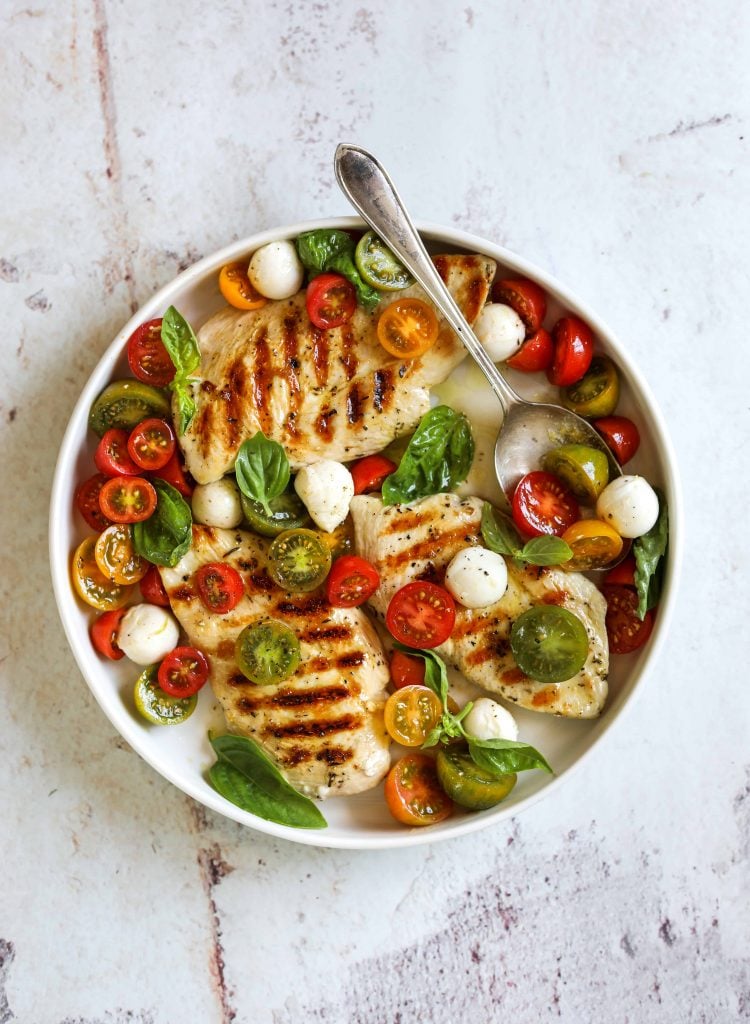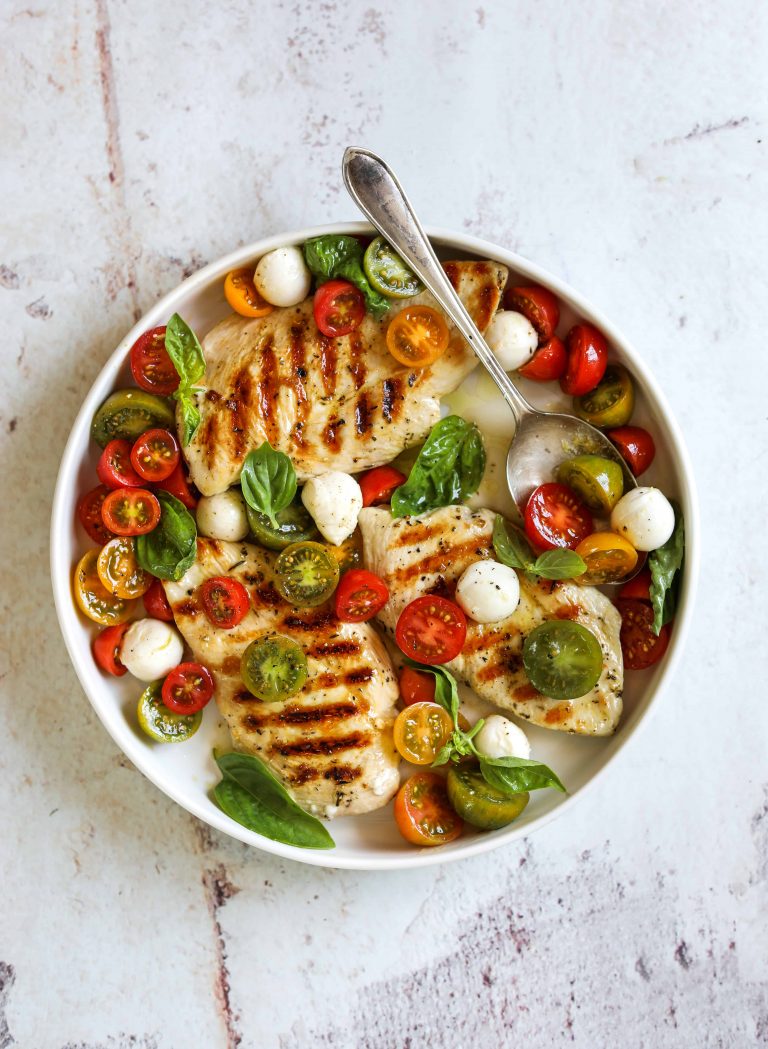 Step Four: Transfer the chicken to a large plate or platter, top with the marinated tomatoes and mozzarella. Serve immediately!
---
Five ingredient meals are wholesome down to earth recipes that focus on the quality of ingredients rather than quantity. These flavorful, unfussy meals are fun and easy to make.
Salt, pepper, and oil are fair game and therefore not considered one of the five ingredients!
Check out more great recipes: