I just got back from an incredible weekend in Portland, it was my first time going. Quite a few people have mentioned that it's a city I would love and they were not wrong. Its a really quick flight out of LA if you live in Southern California, great for a weekend away. I'm sharing some of my favorite spots below!
Where we stayed:
The Sneakaway: This airbnb was so beautiful and thoughtfully curated. I felt like we were staying in a mini luxury hotel! There were high ceilings and wooden beams, lot of plants and bright light. We loved it so much and will definitely stay there again on our next trip back!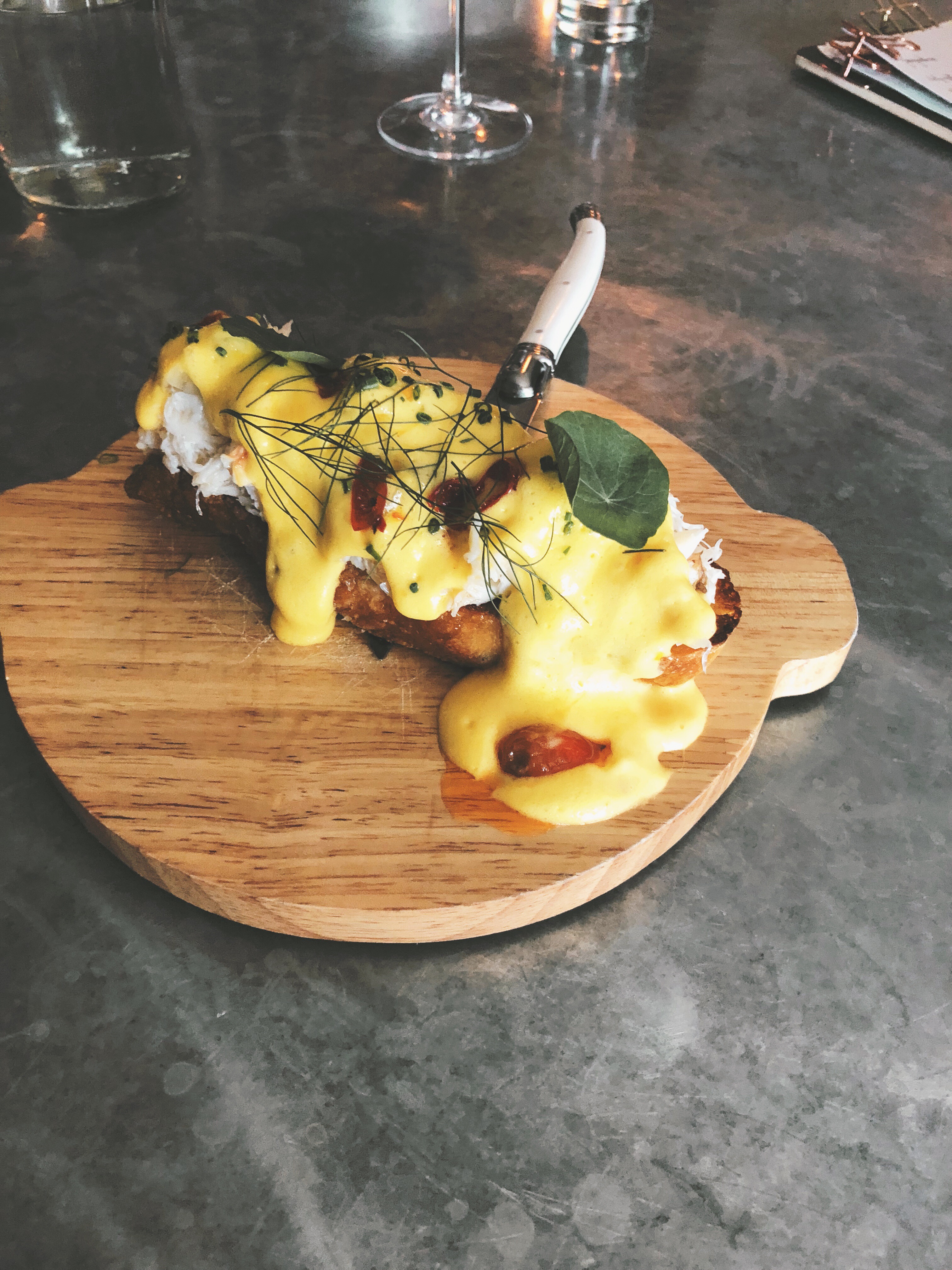 What we ate:
Pine State Biscuits-Pine State Biscuits: Holy hell, we didn't eat on or before our flight so we were pretty darn hungry by the time we landed in PDX. Pine State really hit the spot. They're known for their biscuit/fried chicken and gravy. That's exactly what we went for and we were not disappointed, I would definitely go back again.
Tusk I could sit here all day and sip tea and snack. The decor is so lovely. We came here for brunch and were looking for a lighter meal, Tusk had it. There's lots of salads, grains and veggies on the menu. You could totally bring a vegan/vegetarian friend here.
Jacqueline Come here for happy hour! Dollar oysters and drink specials 5-7.
Canard To be honest I drank way too much wine at Canard so I can hardly remember everything we ate. I do remember the foie gras dumplings! Order them!
Pok Pok Really good Thai food that isn't pad Thai. They're known for their wings which were awesome. Everything was good here to be honest.
Olympia Provisions Check this place out for charcuterie. It's another great happy hour spot. If you can't tell by now I love a good happy hour. This place was in the same neighborhood as our airbnb.
Prince Coffee We had really, really good coffee here. They make their own stroopwafels here too which is fun. We split one with our lattes!
What we did:
Powells Book Store  Iconic Portland bookstore. A must see if you've never been!
The Saturday Markets The Saturday Markets: If you're there over the weekend check out the Saturday Markets where Portlands local artists and vendors sell their goods. Side note: it's all tax free!
Multnomah Falls  Multinomah Falls is a great introduction to the Oregon landscape, but be prepared for the crowds. It was a beautiful sight to see. Next time I go back I'd like to do some more hiking. If you have recommendations please leave them in the comments!