Welcome to Craving California! I'm Leigh, a formally trained chef living in Los Angeles, California. I created this food blog to share all my favorite recipes and culinary tips and tricks I've learned working for over ten years in the food industry!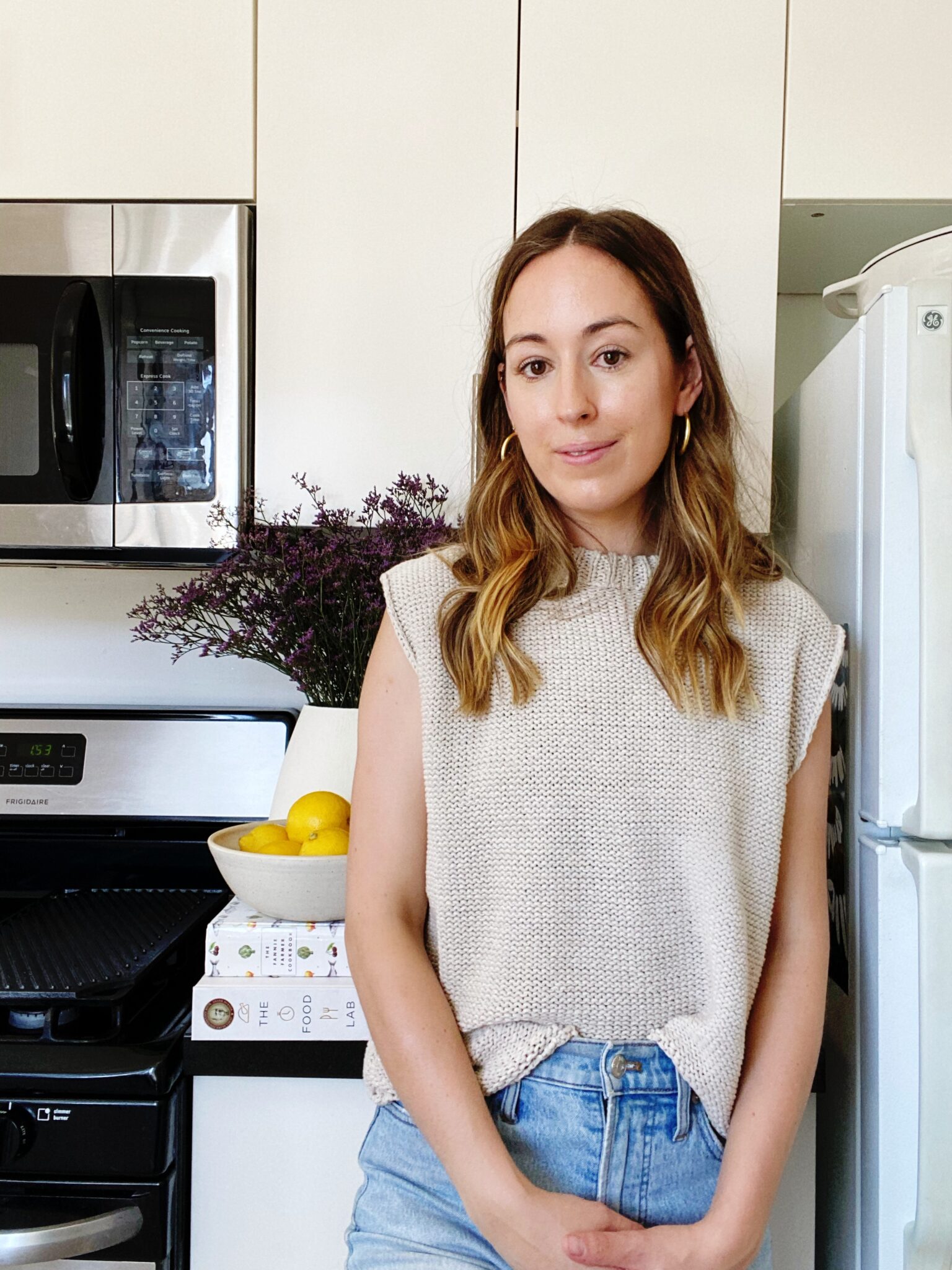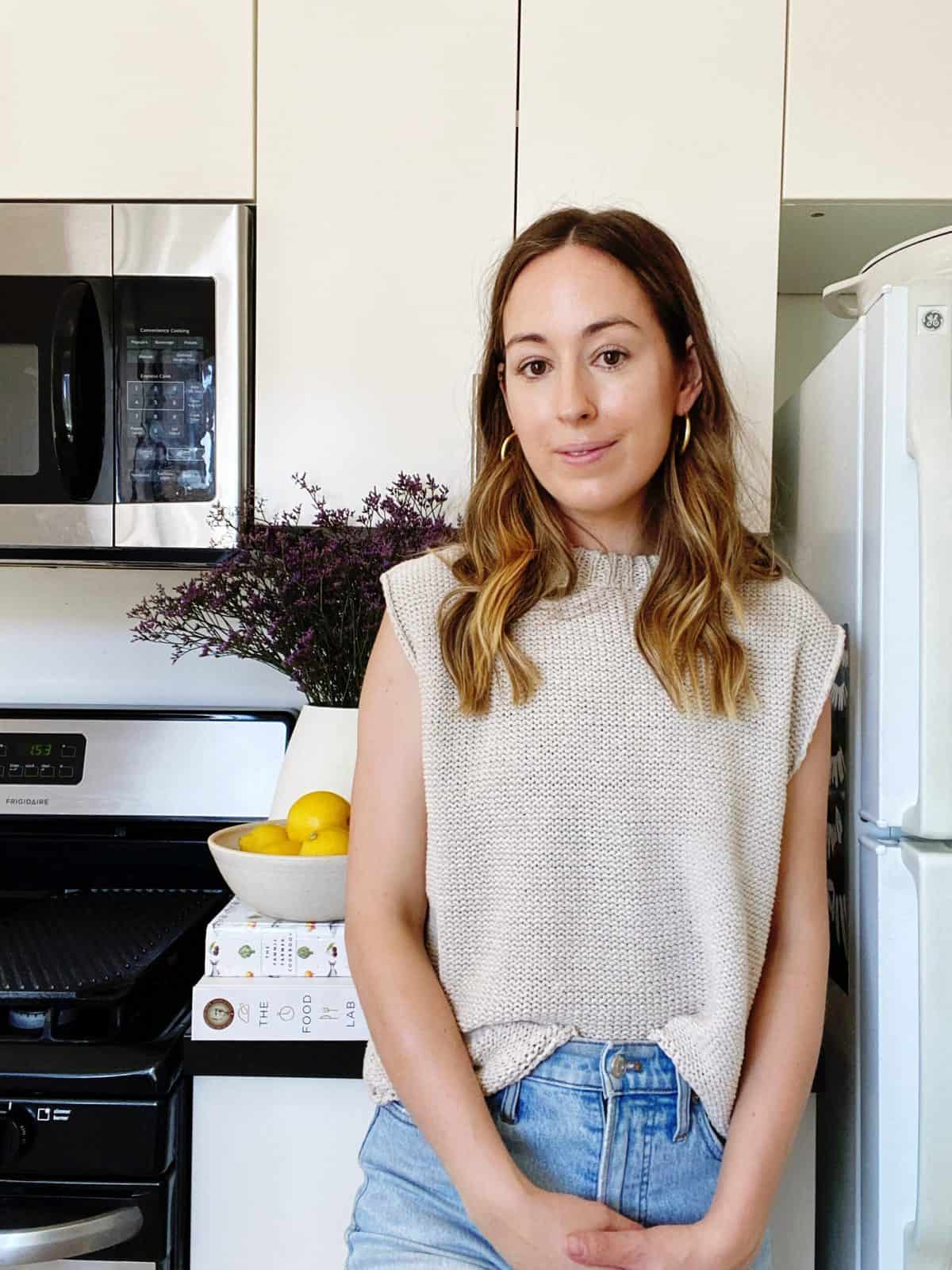 I've been obsessed with cooking (and eating!) since I was really young. I grew up making Kraft mac and cheese, and every recipe on the side of the Bisquick box. My brothers and I loved to play restaurant, and I proudly made dinner for my family a few nights a week. I knew early on that I was going to be a chef.
After high school, I moved to Los Angeles to attend Le Cordon Bleu Culinary Institute, where I received my formal culinary training. I then spent the next few years working as a line cook in some of LA's best restaurants: Michael Voltaggio's Ink. and Thomas Keller's Bouchon Bistro.

I then transitioned into private chef work where I cooked for busy families, A-List actors and musicians, Hollywood talent agents, world renowned spiritual healers and top fashion designers. This time in my life was a real trip to say the least!
Los Angeles is teeming with culinary inspiration from the farmer's markets and restaurants to the street side taco trucks. All of this experience has led to the creation of this blog where I'm sharing my tips and tricks to make cooking easy and enjoyable. There's no greater way to express your love for your friends and family than by getting in the kitchen and preparing them a meal.
I envision Craving California as a place where home cooks of all skill levels can come to find creative and interesting recipes, learn a few new skills and hopefully get inspired to step out of their comfort zone and make new memories (and maybe a few messes) in the kitchen.
The only real stumbling block is fear of failure. In cooking, you've got to have a what-the-hell attitude.
― Julia Child
5 Facts About Leigh
I live in West Hollywood with my boyfriend (also a chef) and our dog Theo. Theo has been a part of the Craving California team from the beginning serving as our very eager in-house taste tester.
On a typical weekend you can find me scouring thrift stores for vintage furniture and cookware, rearranging my apartment, or making my boyfriend wait to eat while I snap the perfect pic for Instagram.
My all-time favorite food is a toasted everything bagel with smoked salmon, cream cheese, tomato, and capers. You can't beat it!
When I was little I learned a lot about cooking from watching cooking shows on PBS. My favorite shows were Julia and Jacques Cooking at Home and Americas Test Kitchen.
While I've called California home for over 12 years, I actually grew up in Annapolis, Maryland. I still love visiting Annapolis, especially in the summertime during crab season.
Craving California in the Press
Craving California's recipes have been featured in BuzzFeed, CNN, Food Gawker, BobbyBerk.com, Food52, Reader's Digest, The FeedFeed, Woman's Day, The Pioneer Woman and more!
Craving California was recently rated #1 in The 60 Best California Food Blogs by FeedSpot!
Leigh is a frequent podcast guest sharing her culinary expertise. Listen to her most recent appearance on the Grill Like a Mother Podcast.
Stay In Touch
Follow Craving California on social media to stay up to date with all my latest posts: Instagram, Facebook, Pinterest and TikTok.

Or, send me an email: Leigh@cravingcalifornia.com