If you're like me and always order shishito peppers when you see them on a menu then you have to try this recipe, it's so easy! Smokey, blistered shishito peppers with soy-garlic mayo make for the perfect appetizer or side dish!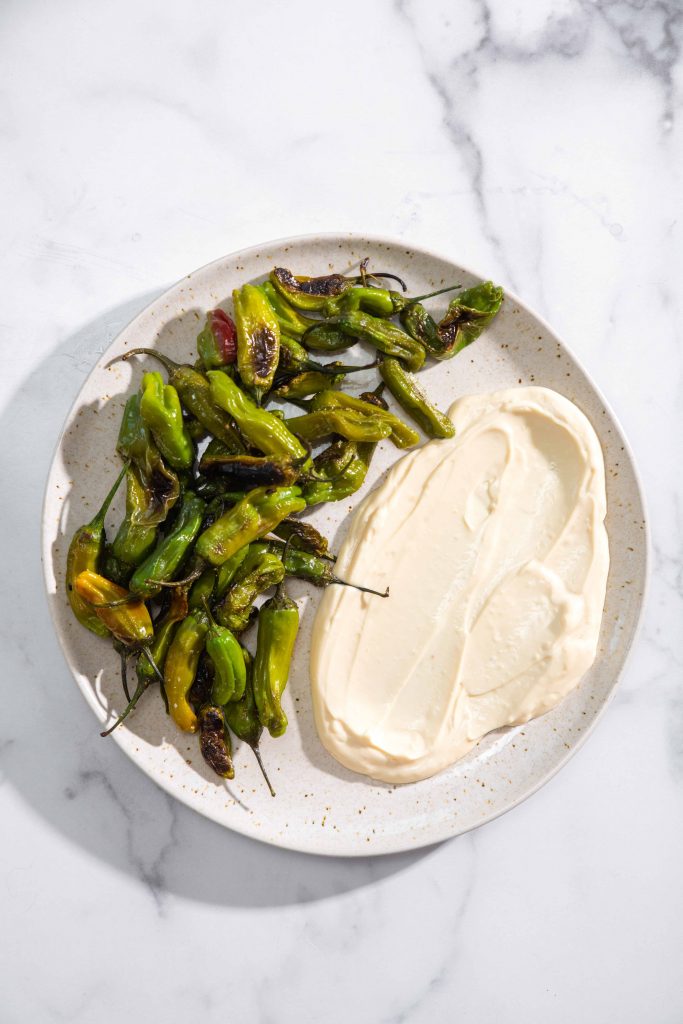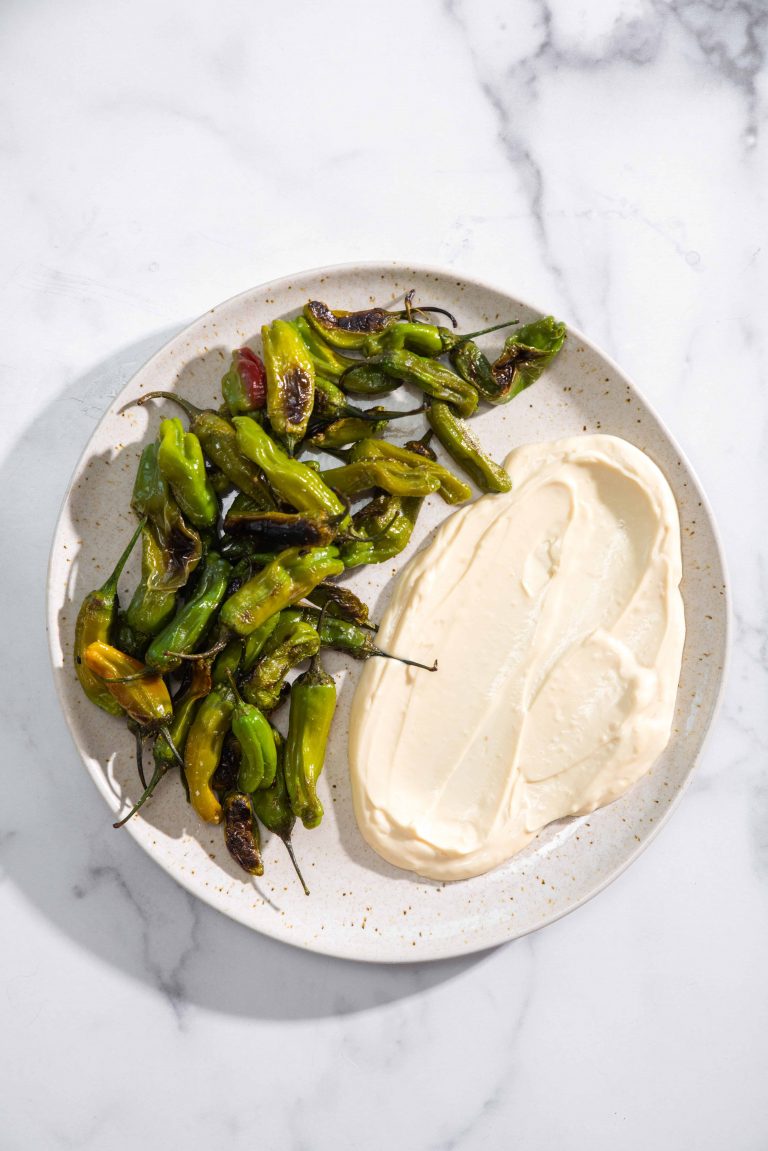 These blistered shishito peppers are one of my favorite appetizers! They're so quick and easy to make too. Shishitos are generally a very mild pepper but every once in a while you get a spicy one!
Time to bring out your cast-iron pan! Shishito peppers do best when cooked quickly in high heat.
---
---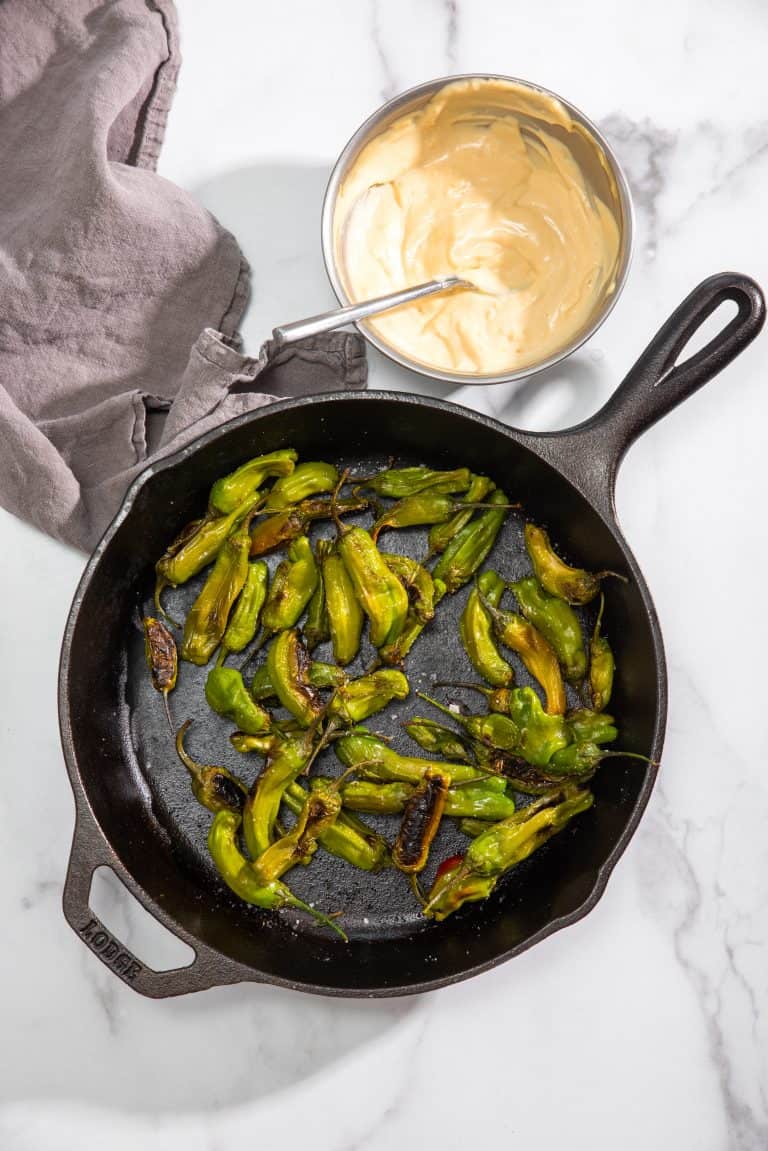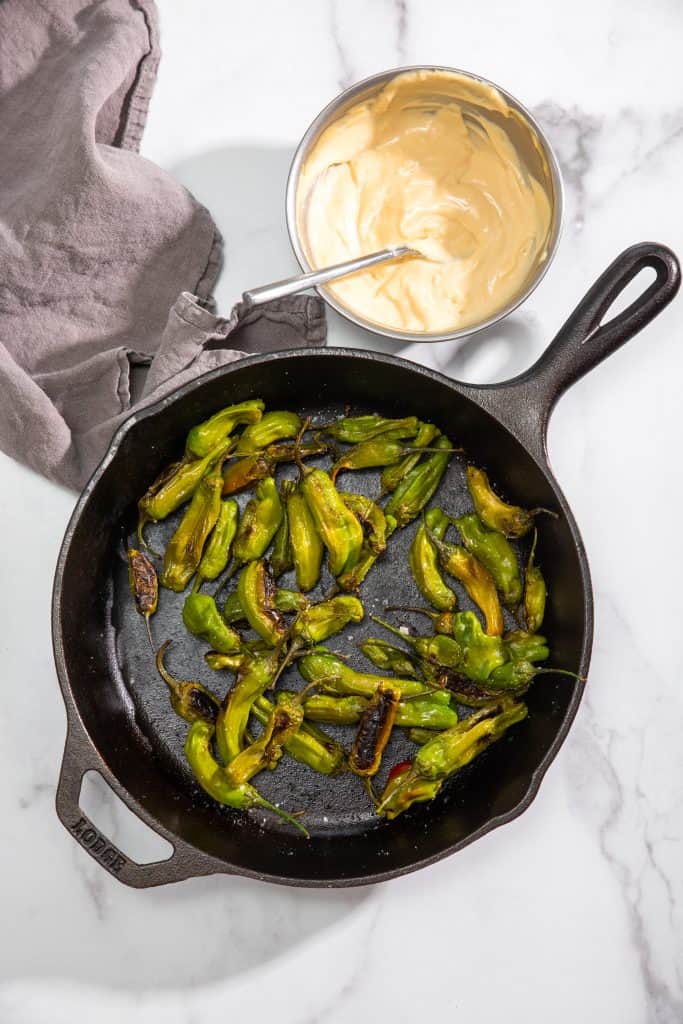 ---
If you love Blistered Shishito Peppers with Soy-Garlic Mayo, check out more great recipes →