Oh la la! This savory ham and cheese croissant bake with creamy dijon-bechamel is inspired by the classic French croque monsieur sandwich!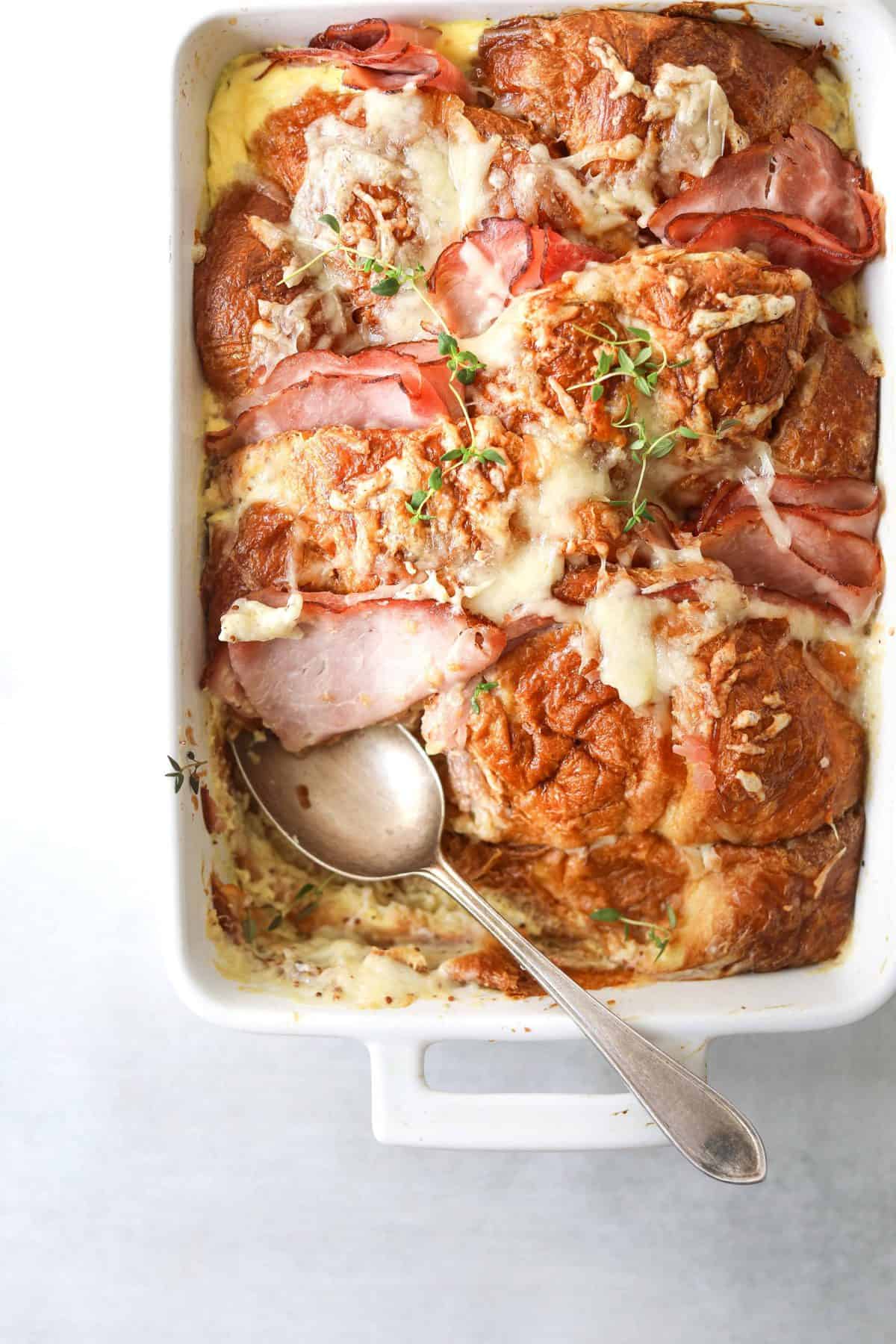 Buttery layers of croissant, sliced ham, melted gruyere cheese, and dijon-bechamel baked together in a custardy egg mixture, this croque monsieur croissant bake is perfect for holidays, brunches, or cozy weekends with friends and family!
Croque Monsieur Croissant Bake is the perfect brunch for entertaining!
This recipe is great for entertaining! It feeds a crowd, you can prepare it the night before and bake it the next day. Serve it with a light, bright green salad on the side and you're good to go!
Recipe Steps→
Step One: Make the bechamel.
Step Two: Slice the croissants in half and layer with bechamel, ham and gruyere cheese.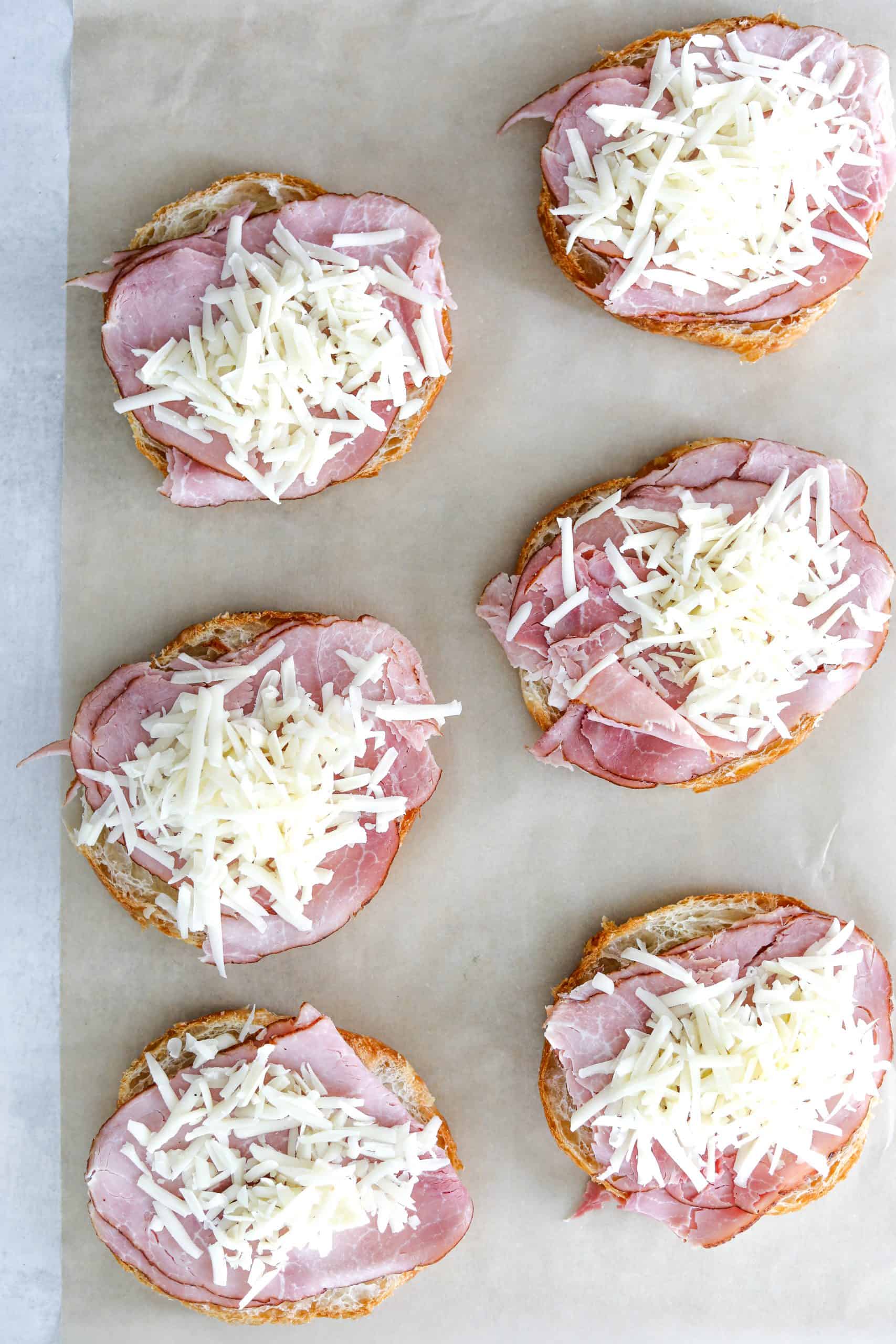 Step Three: Arrange the croissants into a greased baking dish.
Step Four: Whisk together the eggs and milk, pour over the croissants. Sprinkle with the remaining cheese. Let sit for 30 minutes.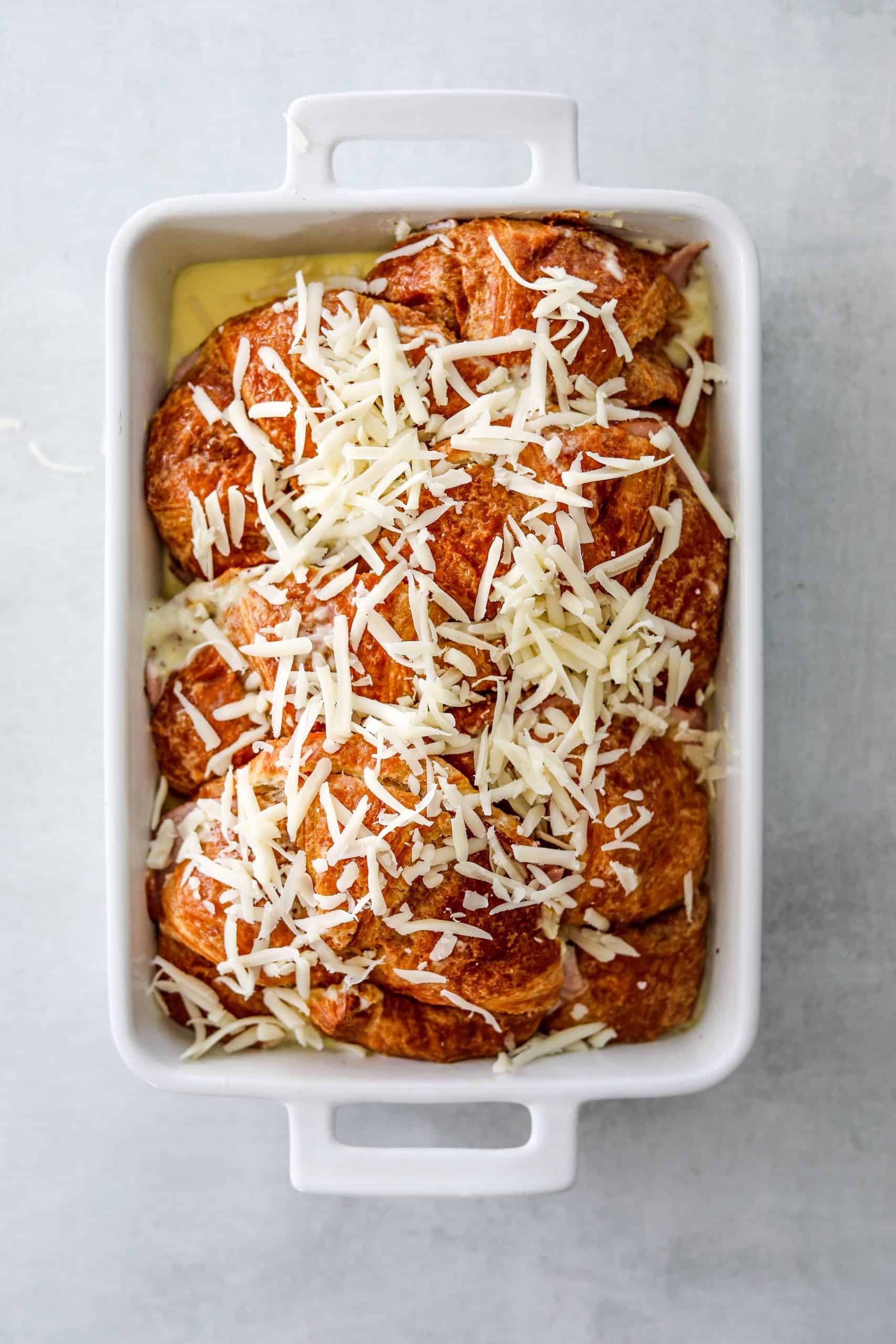 Step Five: Bake for 30-40 minutes until golden brown. Serve immediately!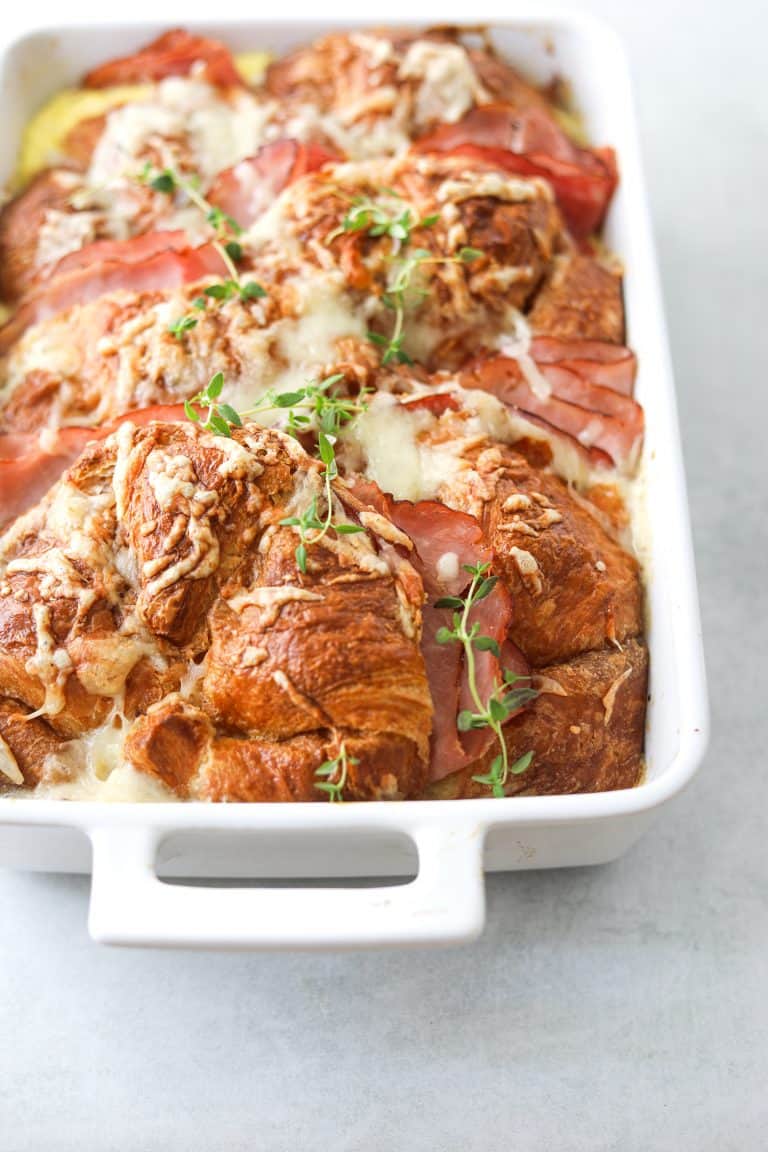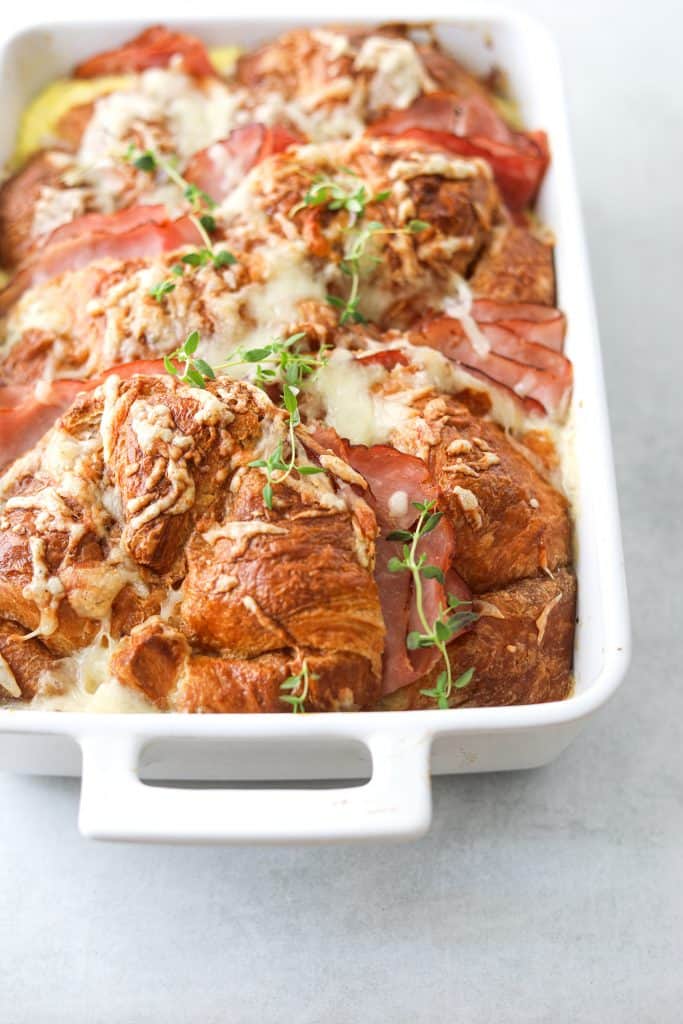 Overnight Instructions→
To prepare Croque Monsieur Croissant bake ahead of time follow the recipe as instructed up until it's time to bake. Cover the unbaked egg and milk-soaked croissants with plastic wrap or foil. Refrigerate overnight. In the morning uncover and bake as directed. 
---
Did you make this recipe?
Leave a review below, then snap a picture and tag me @craving_california and use #cravingcalifornia on Instagram so I can see it!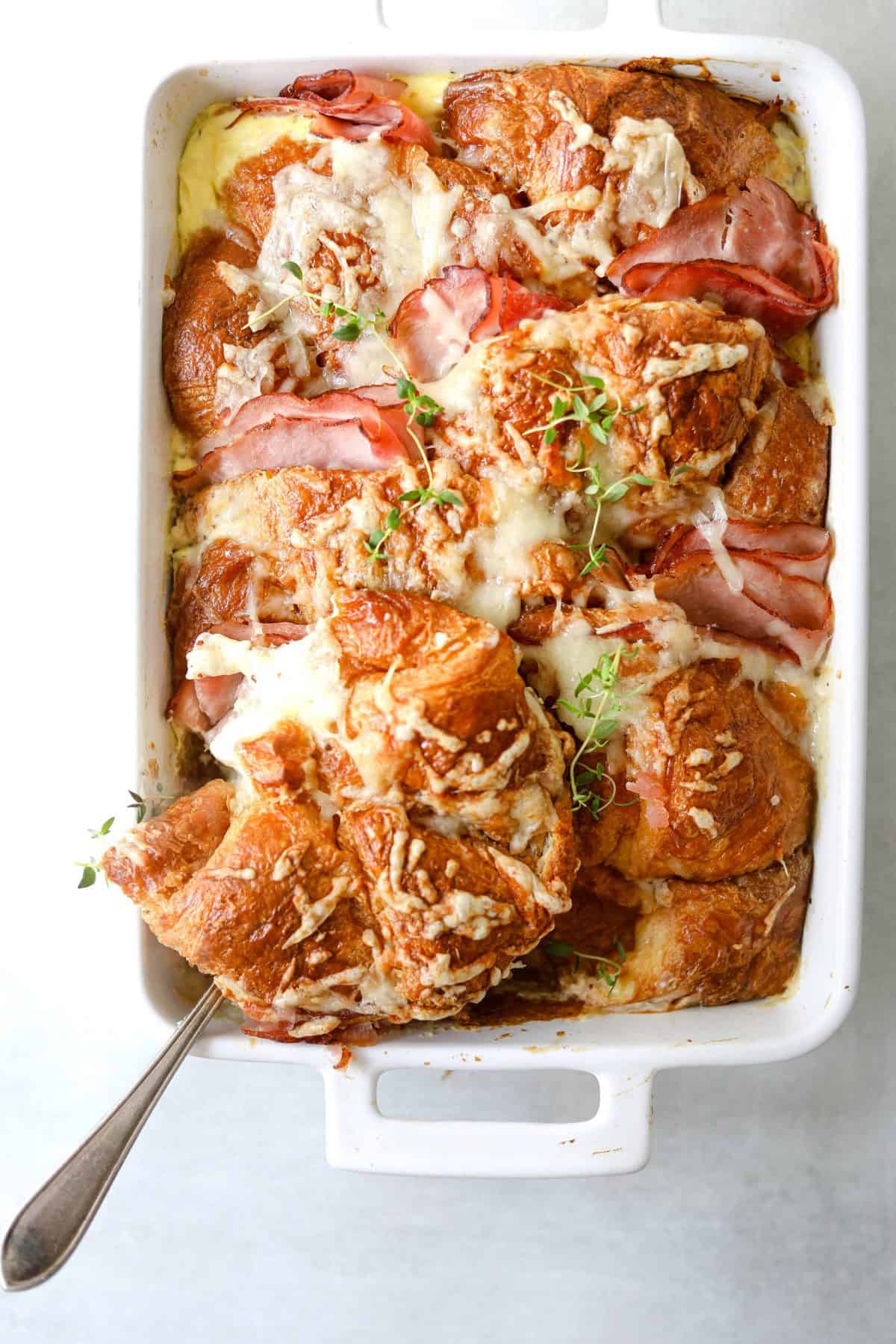 ---
Check out more great recipes→