Crispy bacon, toasted croutons, and runny egg yolk make for the most indulgent, delicious salad ever!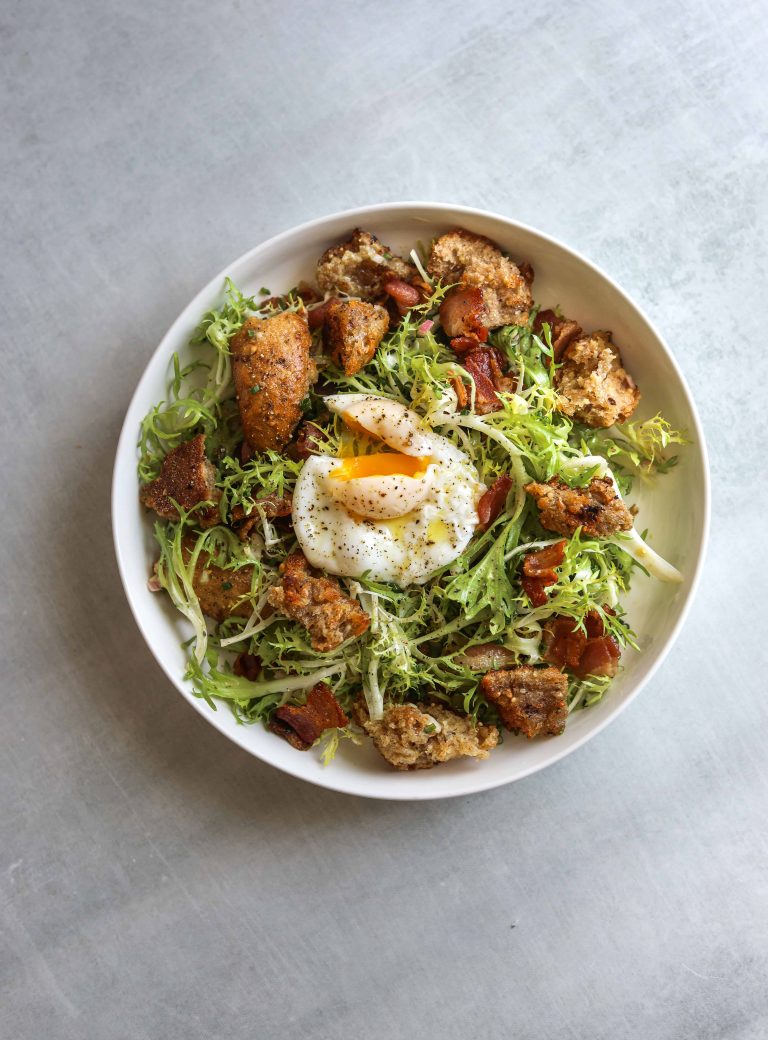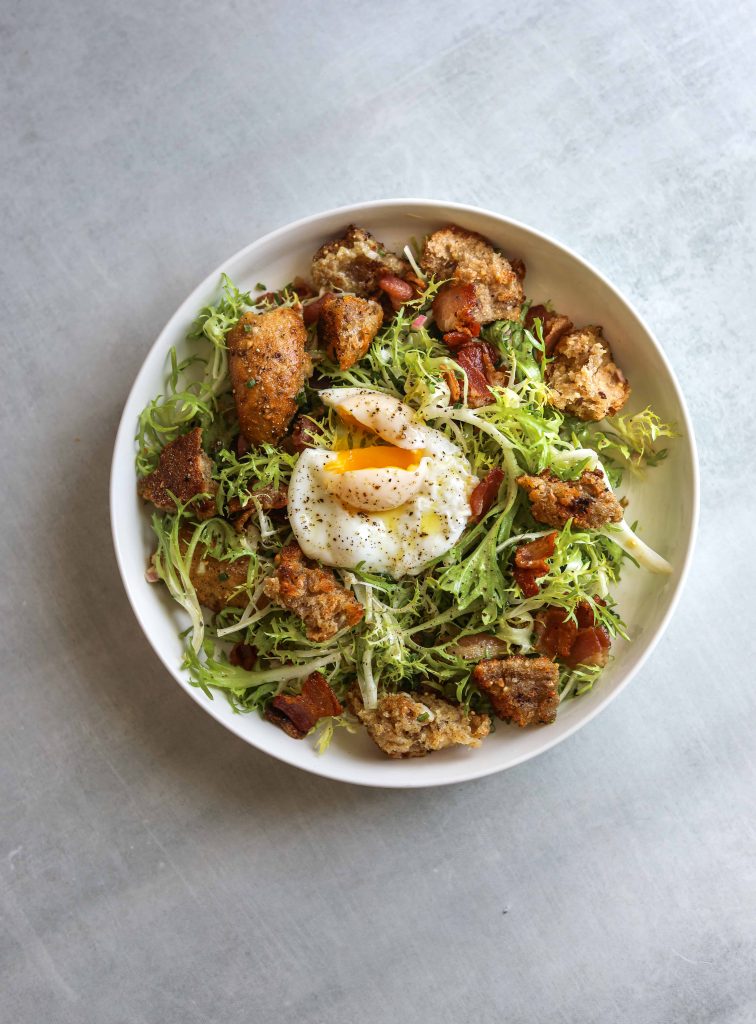 This frisée salad is like a very sophisticated breakfast for dinner. The warm, crispy bacon, poached egg, toasty croutons, and bitter frisée lettuce really come together in a magical way!
What makes this frisée salad extra special is the warm bacon and croutons. I like to first render the bacon in a hot pan, then use the leftover fat to brown torn pieces of day-old bread to make the croutons. The result is decadent but worth every bite!
---
---
Did you make this recipe?
Leave a review below, then snap a picture and tag me @craving_california and use #cravingcalifornia on Instagram so I can see it!
Check out more delicious recipes: