This easy to make, unfussy sausage and spinach lasagna is perfect for busy weeknights. It's saucy, cheesy and full of flavors the whole family will love!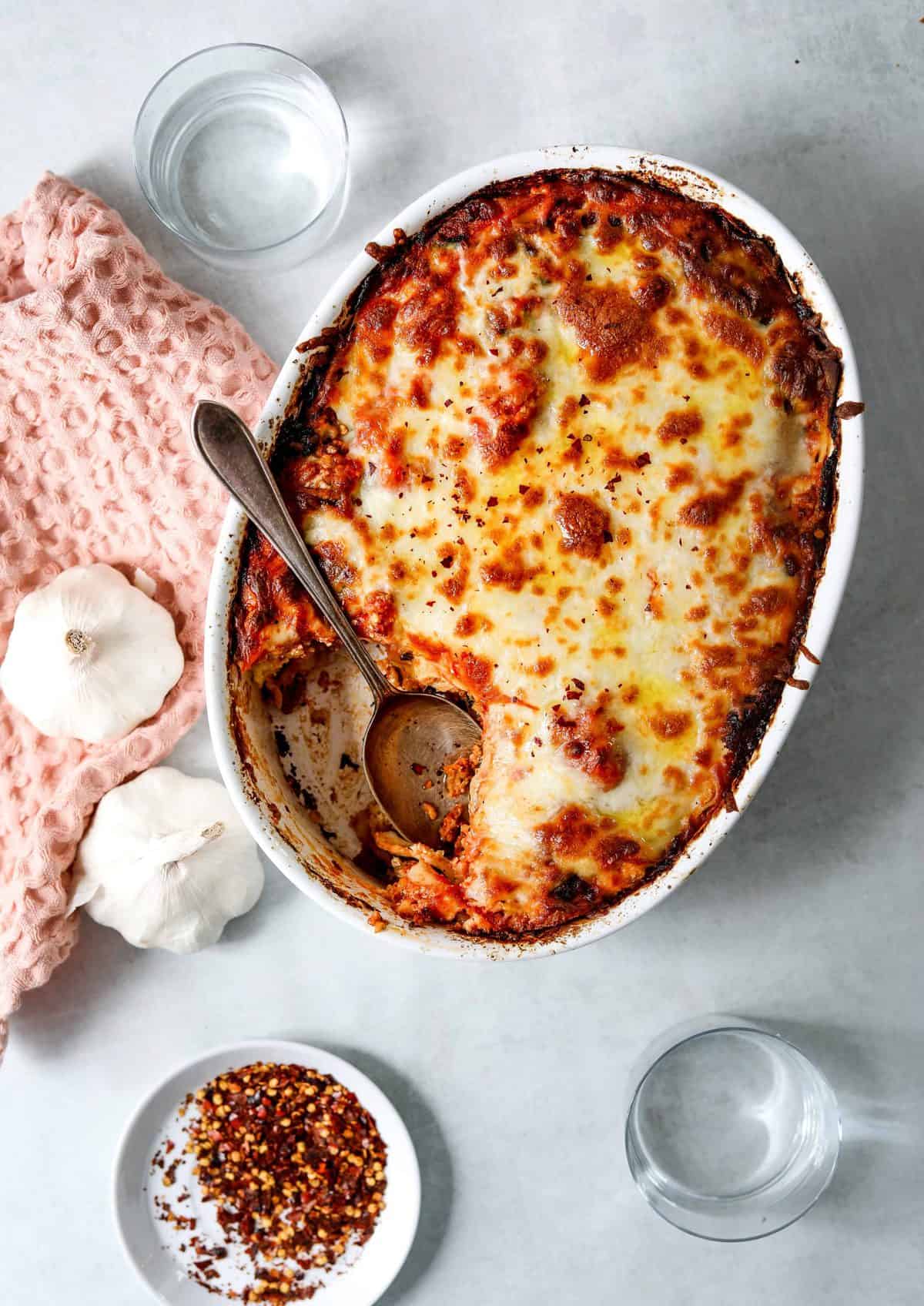 This sausage and spinach lasagna is easy to make and a total crowd-pleaser! To lighten the load I like to use either fresh or no-boil lasagna sheets, both of which do not require any pre-cooking. This really makes this lasagna recipe come together fast! I've had luck finding fresh lasagna noodles in the refrigerated section of the grocery store next to the fresh ravioli, pesto, and pasta sauces.
Recipe Steps→
Step One: Cook the sausage, tomatoes, and spinach.
Step Two: Mix together the ricotta, egg and parmesan cheese.
Step Three: Layer the noodles, sausage mixture, and ricotta in a deep baking dish.
Step Four: Cover and bake. Let stand 15 minutes before serving.
Salads + Sides to serve with Sausage and Spinach Lasagna:
Broccolini with Calabrian Chilis + Garlic
The Perfect Kale Caesar Salad
California Chopped Salad
Everyday Dinner Salad
---
Did you make this recipe?
Leave a review below, then snap a picture and tag me @craving_california and use #cravingcalifornia on Instagram so I can see it!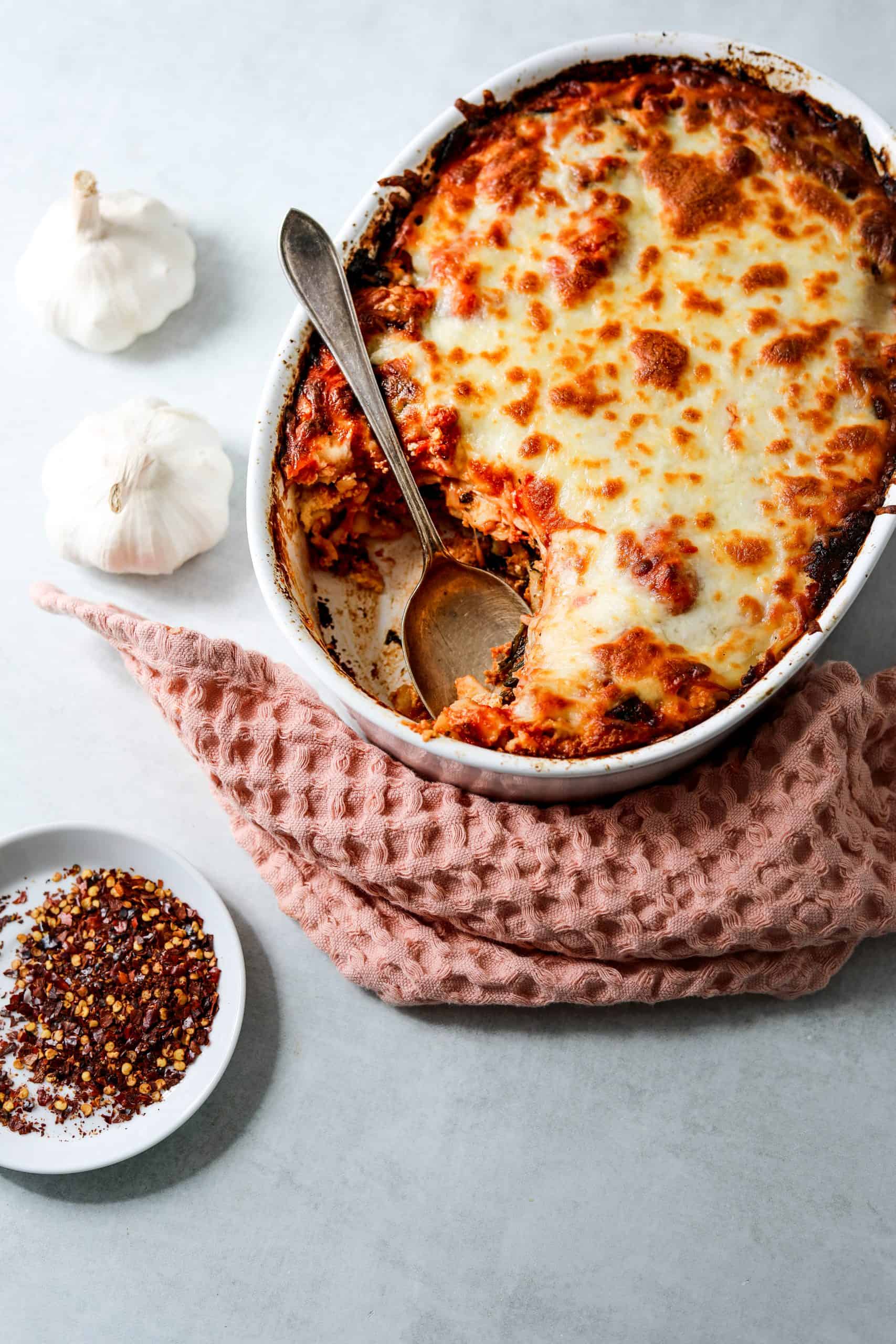 Check out more delicious recipes→