A simple yet elegant heirloom tomato salad with lots of fresh basil and a creamy buttermilk dressing!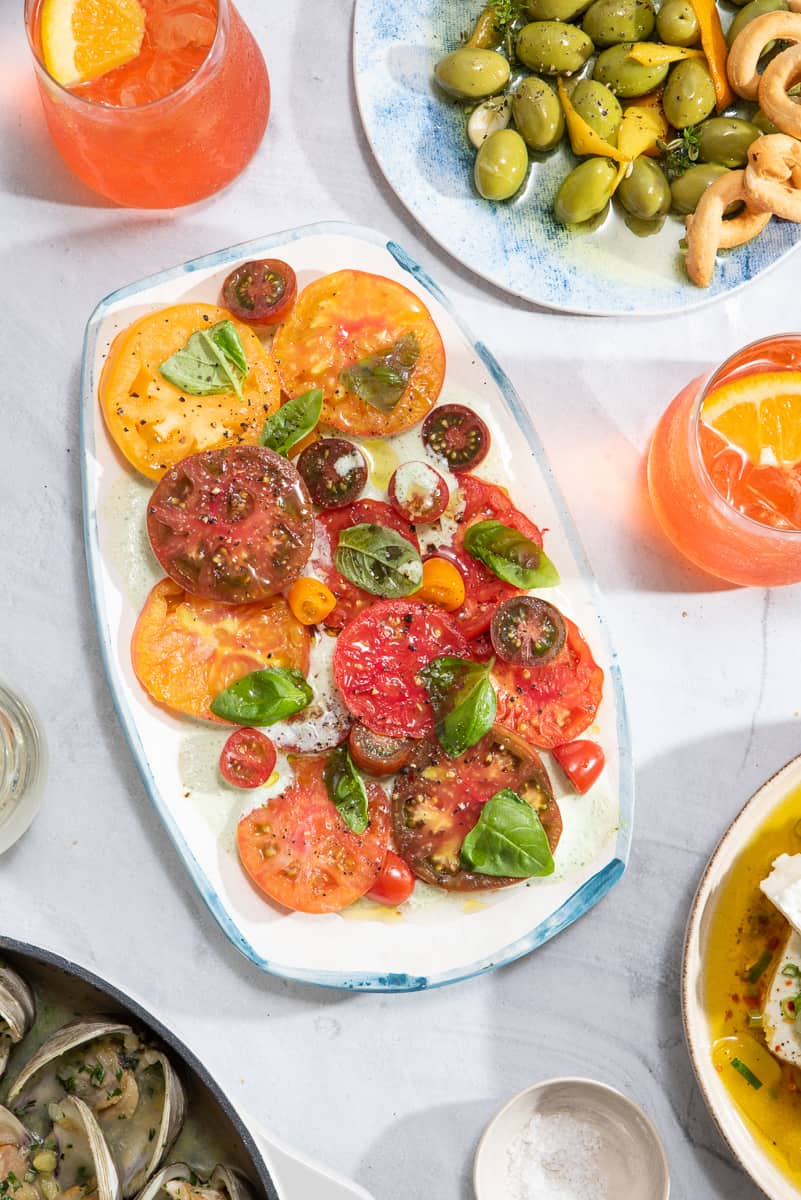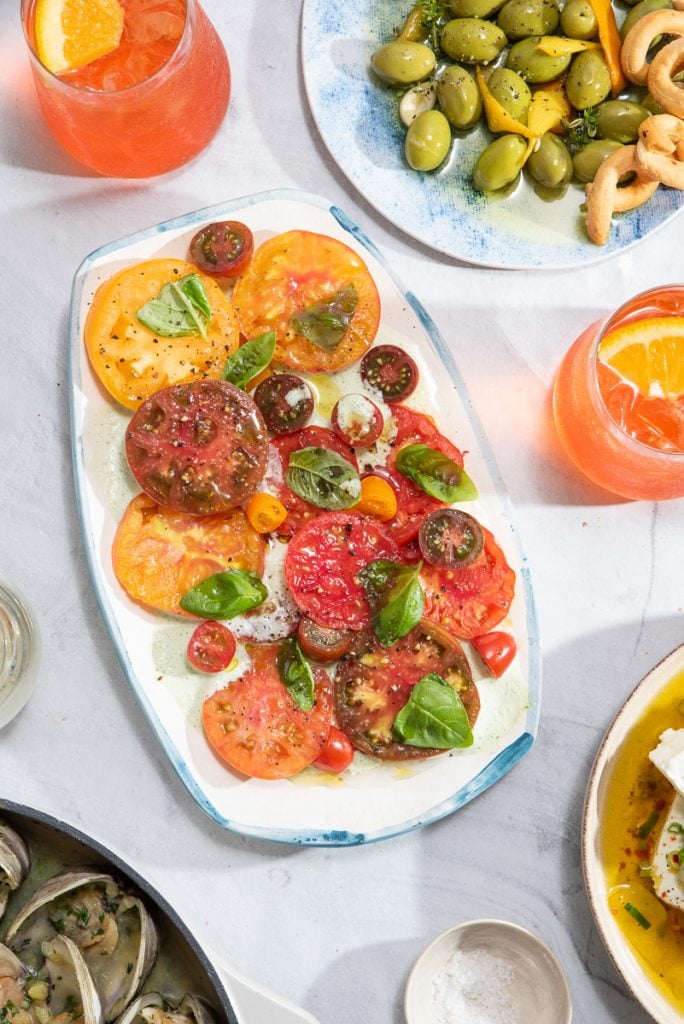 This creamy tomato salad with buttermilk-basil dressing is going to light up your summer dinner menu! If you're curious about buttermilk-basil dressing let me just clear that up for you. It's basically ranch for grown-ups! It's creamy, tangy, garlicky, and infused with fresh basil. It's the perfect dressing to toss with sweet peak-season summer tomatoes! If you don't have buttermilk on hand you can very easily make it yourself, check out the "how-to" below!
How to make your own buttermilk:
Ingredients:
1 c milk
1 tbsp lemon juice
In a large jar or bowl- stir the lemon juice into the milk. Let the mixture stand at room temperature for 10 minutes. After 10 minutes it should be slightly thicker and you will see small curds starting to form. Voila! Fresh buttermilk!
---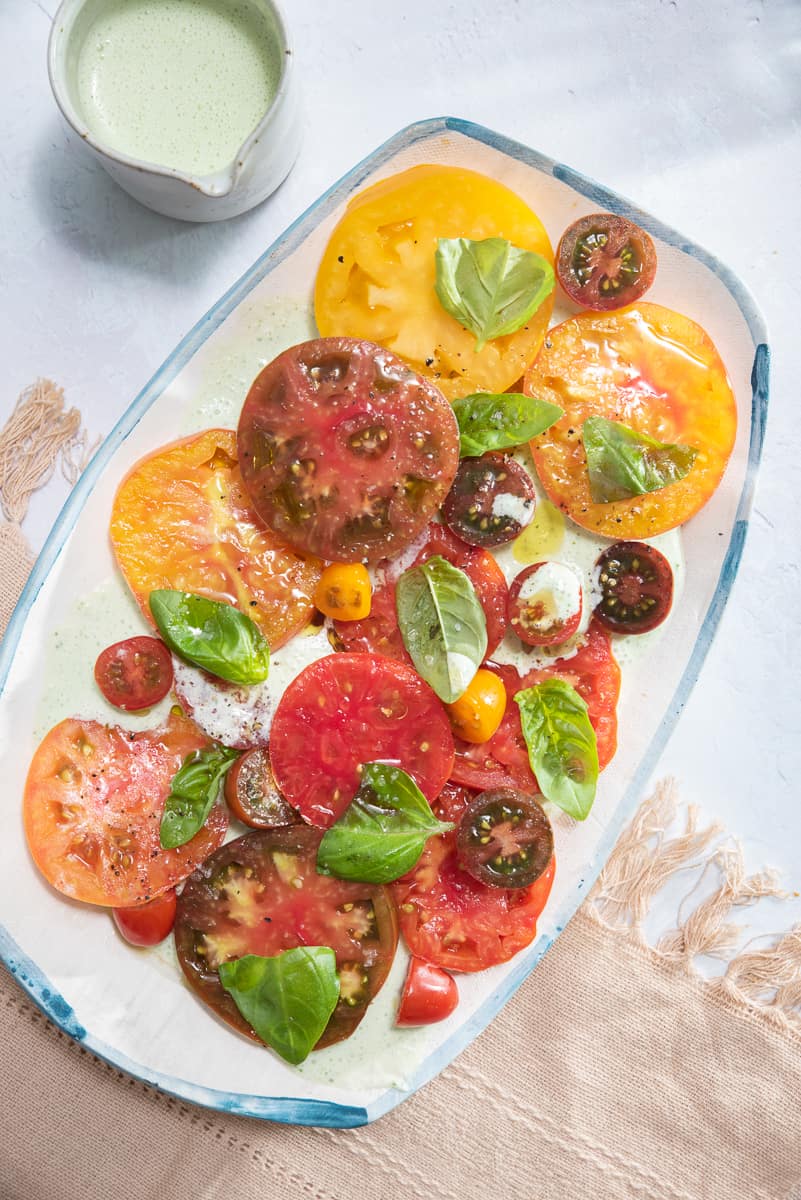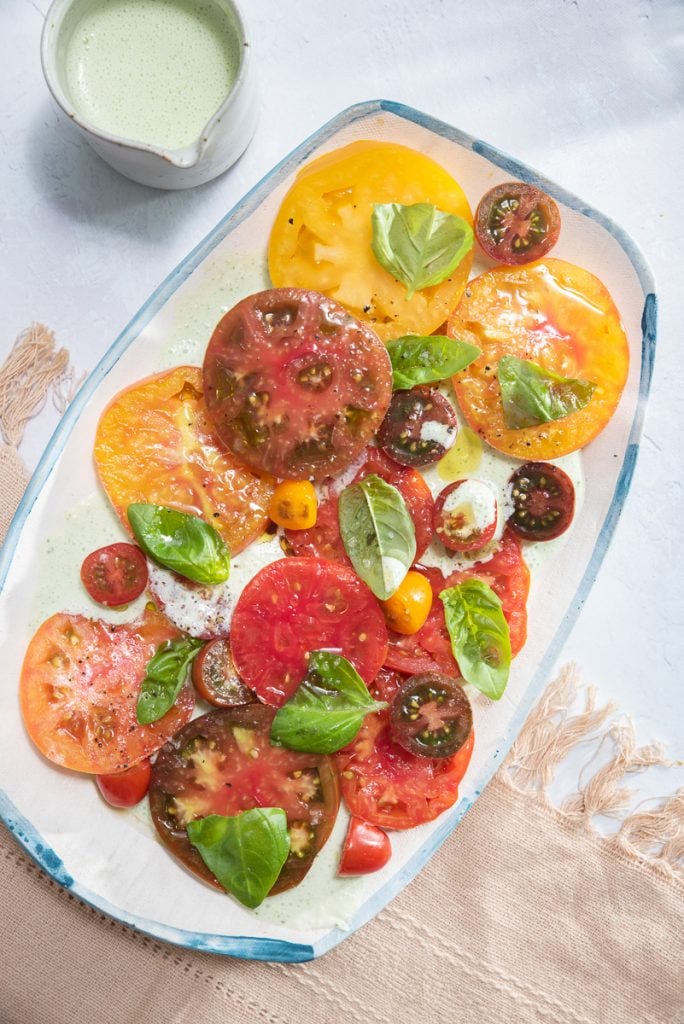 ---
More recipes with heirloom tomatoes:
Heirloom Tomato Pico de Gallo
Pan con Tomate
Burrata Salad with Proscuitto and Nectarines
Grilled Chicken with Marinated Tomatoes and Mozzarella
---
If you love Tomato Salad with Buttermilk-Basil Dressing check out these other great recipes →