How to make a perfect Vinaigrette!
Making your own homemade vinaigrettes and salad dressings is a total game-changer. Check out all my tips and tricks below!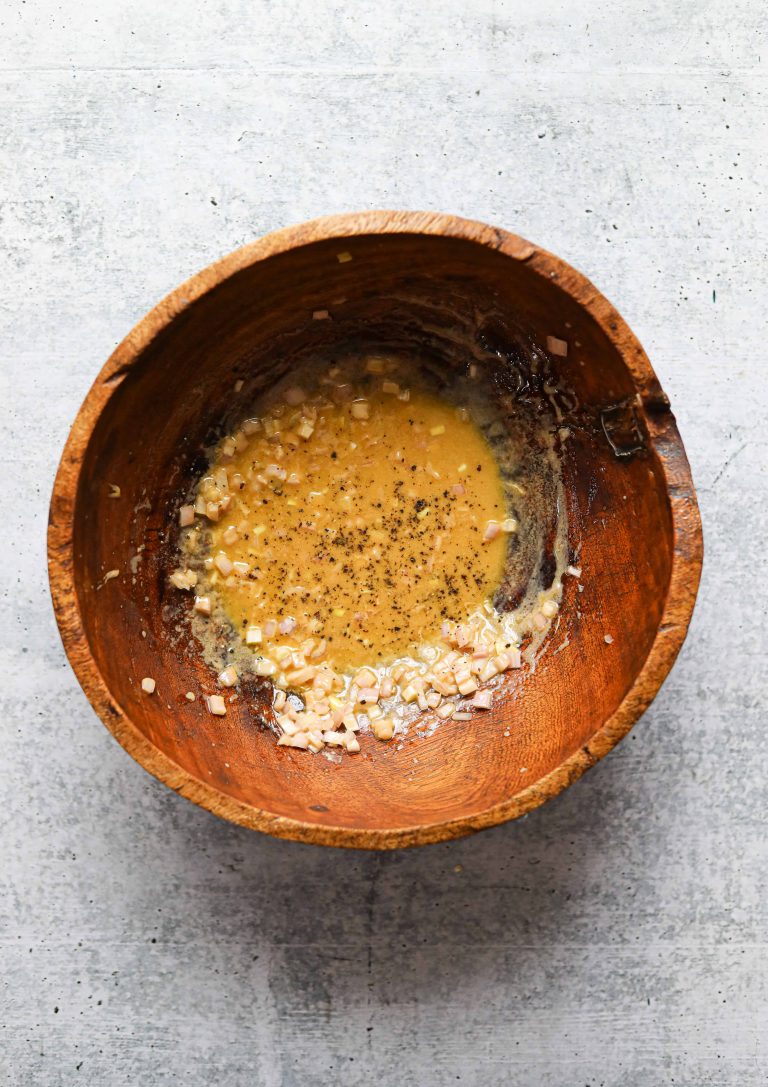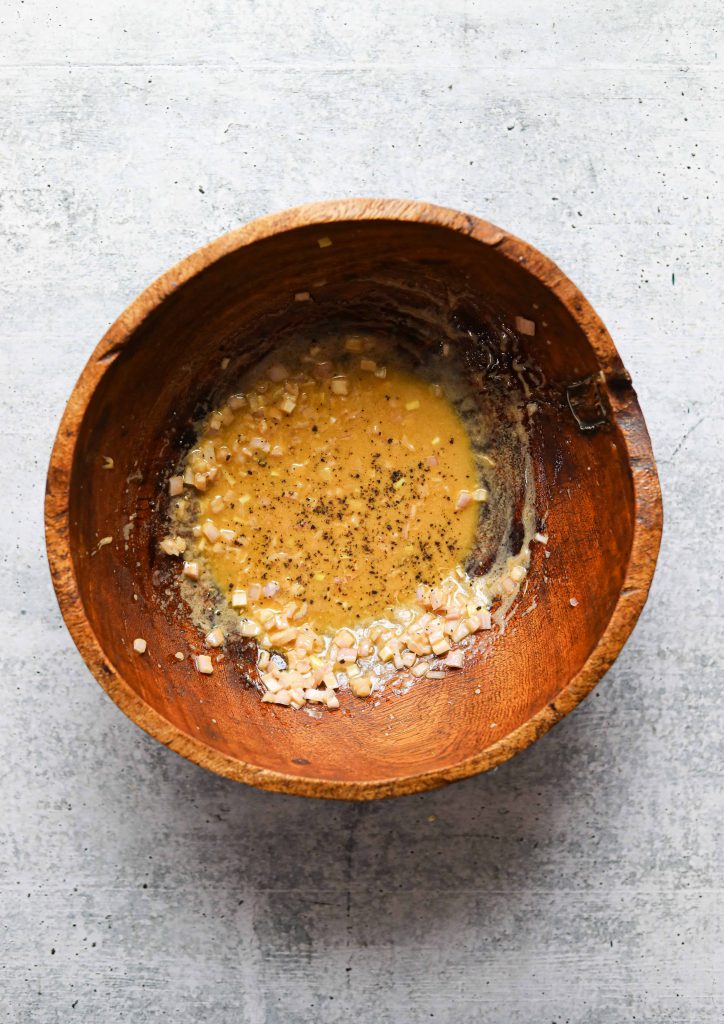 Attn: You need to stop buying pre-made salad dressing!
I love a good semi-homemade kitchen hack, click here to read all about my love for store-bought rotisserie chicken. There is however one thing I will never buy pre-made and that is the salad dressing. Whether it's bottled in the dry goods aisle or refrigerated I don't care you need to stop. Making salad dressing is too easy not to do yourself. It's one of the first things I learned how to make as a child learning to cook at home and it's also one of the first lessons I had in culinary school. Keep reading for all my tips and tricks as well as my lemon dijon vinaigrette recipe!
What is a vinaigrette exactly?
A vinaigrette is a type of dressing made by emulsifying oil with an acid like vinegar or lemon juice and other flavor-enhancing ingredients like shallot, mustard, fresh herbs, etc. It is most commonly used to dress salads but can also be used to marinate meats and vegetables before or after cooking.
What is emulsification and why is it important:
We all know that oil and vinegar do not naturally want to mix together. Through to process of emulsification, we can make oil and vinegar mix together by whisking or blending or with the help of a few key ingredients knows as emulsifiers. Mustard, garlic, and egg yolk are all emulsifiers. You can add these ingredients to the base of your vinaigrette to make emulsifying easier.
When vinegar and oil are bound together they stick perfectly onto each leaf of lettuce and vegetable in a salad. However, if the oil and acid are separated the oil will stick to the lettuce and the vinegar or lemon juice will slide right off and end up in on the plate, or the bottom of your bowl and not in your mouth. This leaves you with a bland oily bite of salad. Yuck! When properly emulsified the oil carries the acid and other flavors together and onto each bite of salad. Yum!
The perfect ratio of oil to vinegar:
Traditionally the ratio of oil to acid for a vinaigrette is 3-1. That's three-parts oil to one part acid (like vinegar or lemon juice.) However, I always put more acid. I prefer a sharper more acidic flavor in my vinaigrette. I like a 2-1 ratio, two parts oil to one part acid. It's much brighter and more flavorful.
Three ways to make a vinaigrette:
–Shaken in a glass jar with a tight-fitting lid- bonus you can store it in the same jar so less mess! My favorite jars for making and storing dressings: → Get them here!
–Whisked together in a bowl– this is the most classic way to make a vinaigrette and gives you the most control over the flavor and viscosity. Start by whisking the vinegar and whatever flavor enhancers you'll be adding ( shallot, dijon, herbs etc) then slowly stream in the olive oil while whisking. Everyone needs a big wooden salad bowl. I was lucky enough to score a great one at a flea market. This one from Amazon is gorgeous too! → Get it here!
-In a blender– this method is great for creating a strong emulsion. Because the blender is so powerful you can throw all the ingredients in at once, blend for a few seconds, and then you're done. The worlds greatest blender
---
---
Check out some of my favorite vinaigrettes, sauces, and dressings: