The easiest, yummiest, no-fuss chicken noodle soup recipe you will ever find! Start with a store-bought rotisserie chicken, saute some onion, garlic, carrot, add in the stock, pasta, and fresh herbs and you've got yourself an incredible chicken noodle soup in under an hour!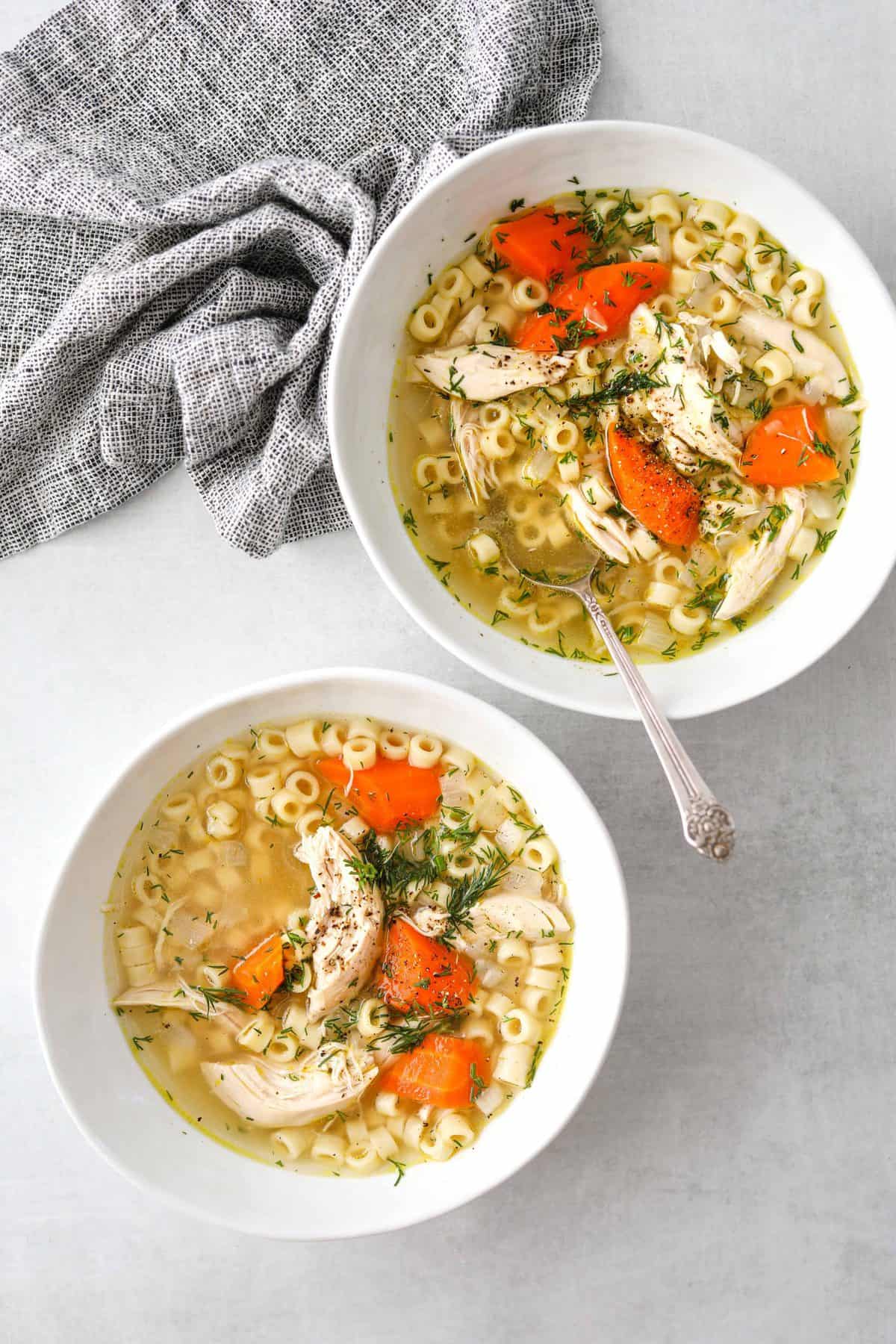 Sometimes all you need is a comforting, nourishing bowl of chicken noodle soup! This recipe is easy to make and super versatile. Instead of starting with raw chicken I use a store-bought rotisserie chicken. I LOVE rotisserie chicken. You can use them in a hundred different ways. This recipe uses just the breast leaving the rest of the meat, skin, and bones ready for a second meal or big pot of chicken broth.
Recipe Variations→
-Use rice instead of noodles/pasta.
-Add chopped kale, zucchini, peas, potatoes or any veggies you like.
-Add ginger, lemongrass, and kombu for an Asian inspired soup.
Recipe Steps→
Step One: Saute the carrot, onion, and garlic.
Step Two: Add in the chicken and stock. Season with salt and pepper. Simmer for 30 minutes.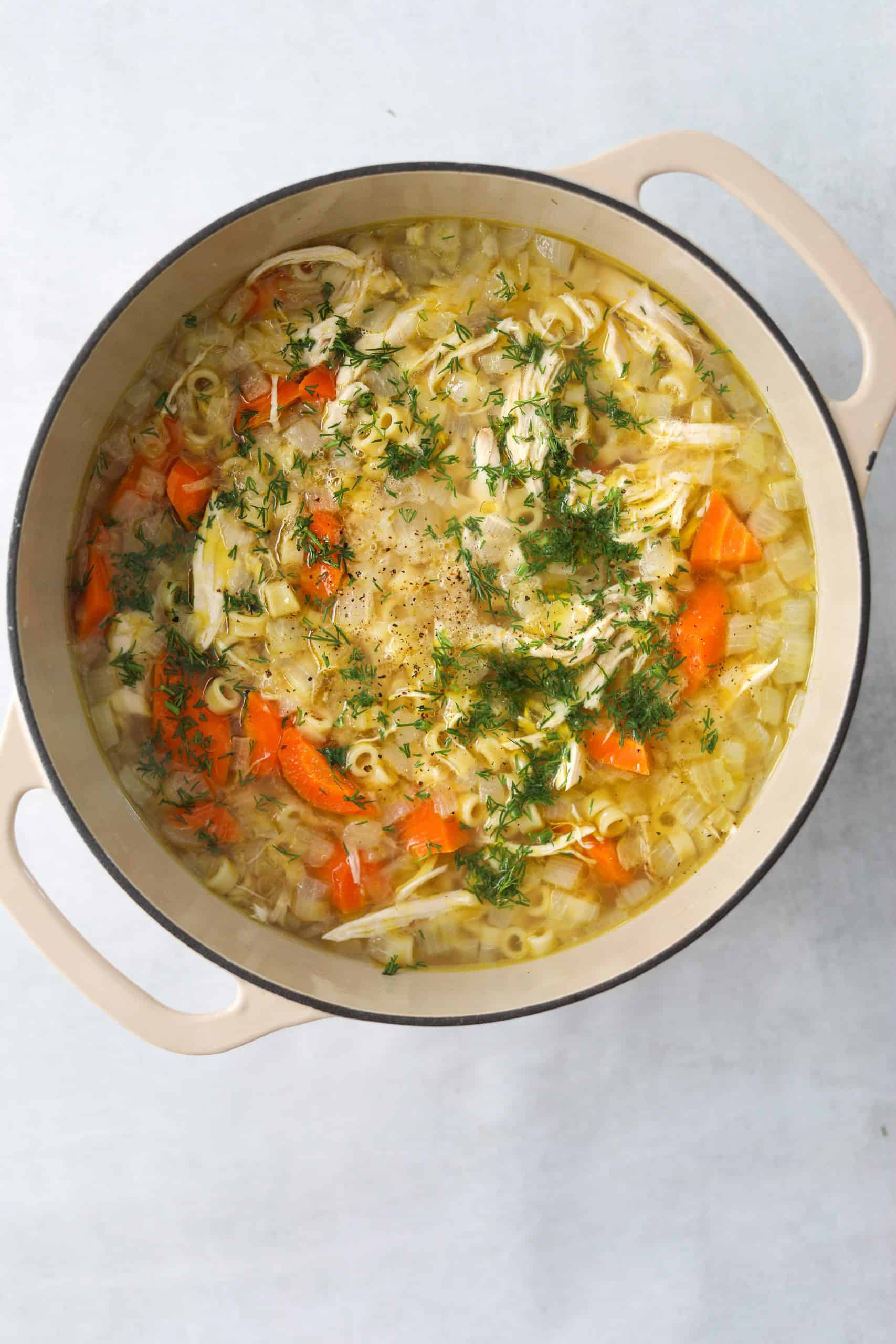 Step three: Cook the pasta in a separate pot then add to the soup. Add in chopped herbs. Divide between bowls and serve!
---
Did you make this recipe?
Leave a review below, then snap a picture and tag me @craving_california and use #cravingcalifornia on Instagram so I can see it!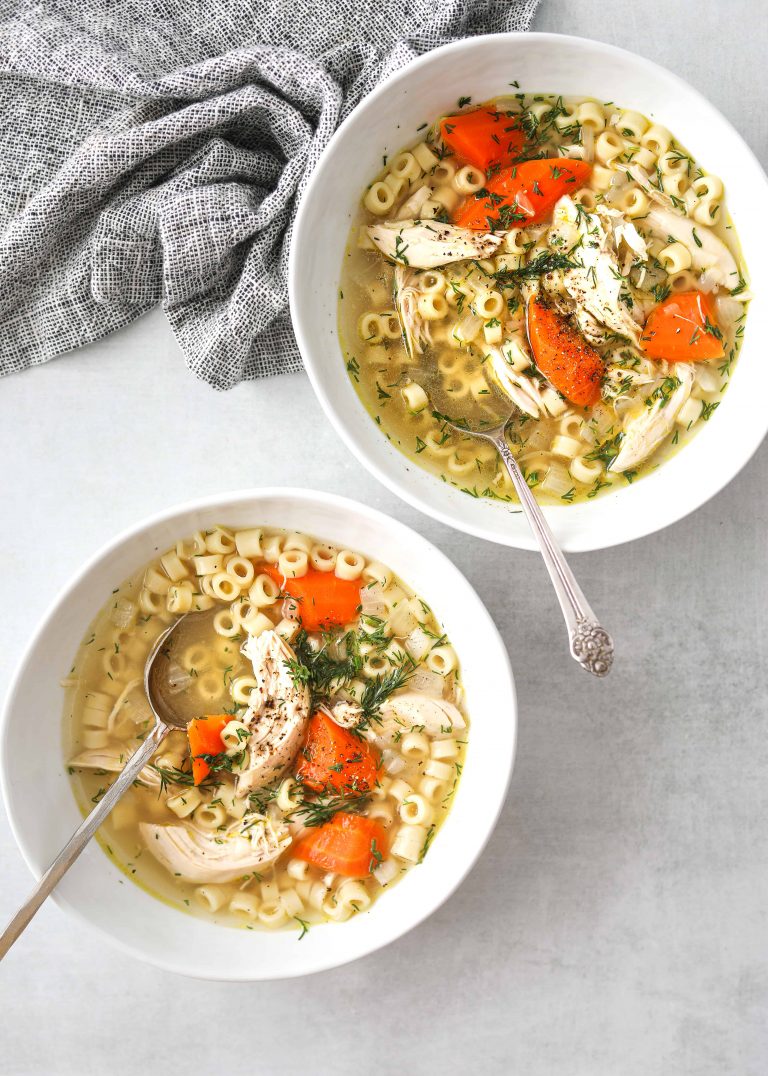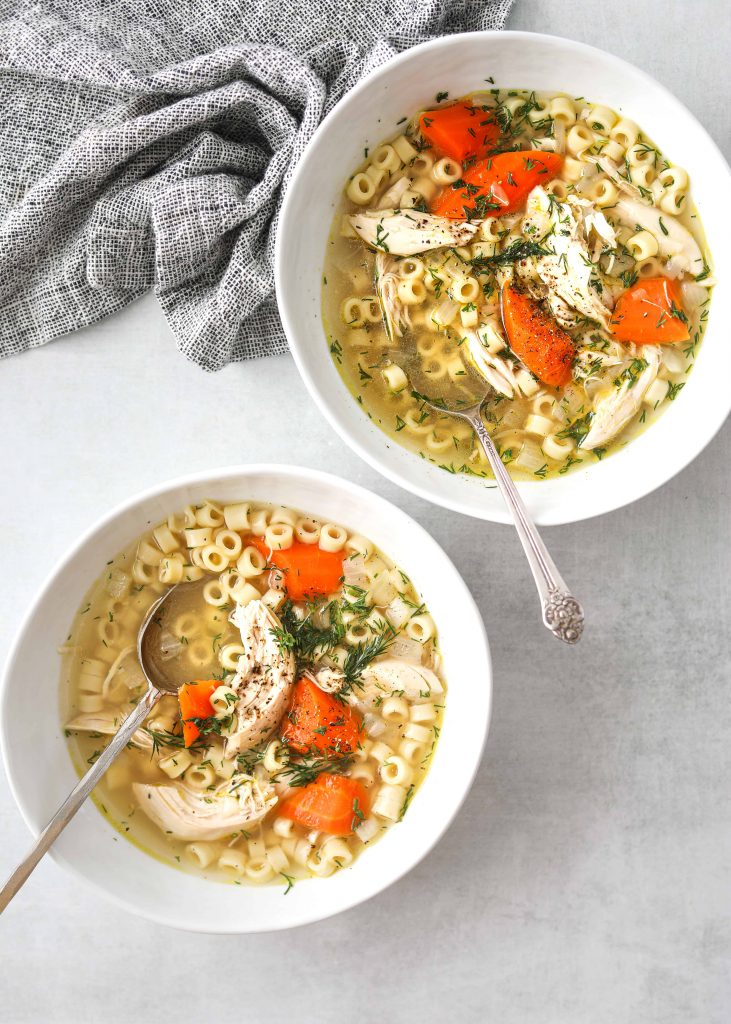 Check out more great recipes→