This cozy and comforting wild rice and mushroom soup will warm you up on even the coldest winter days!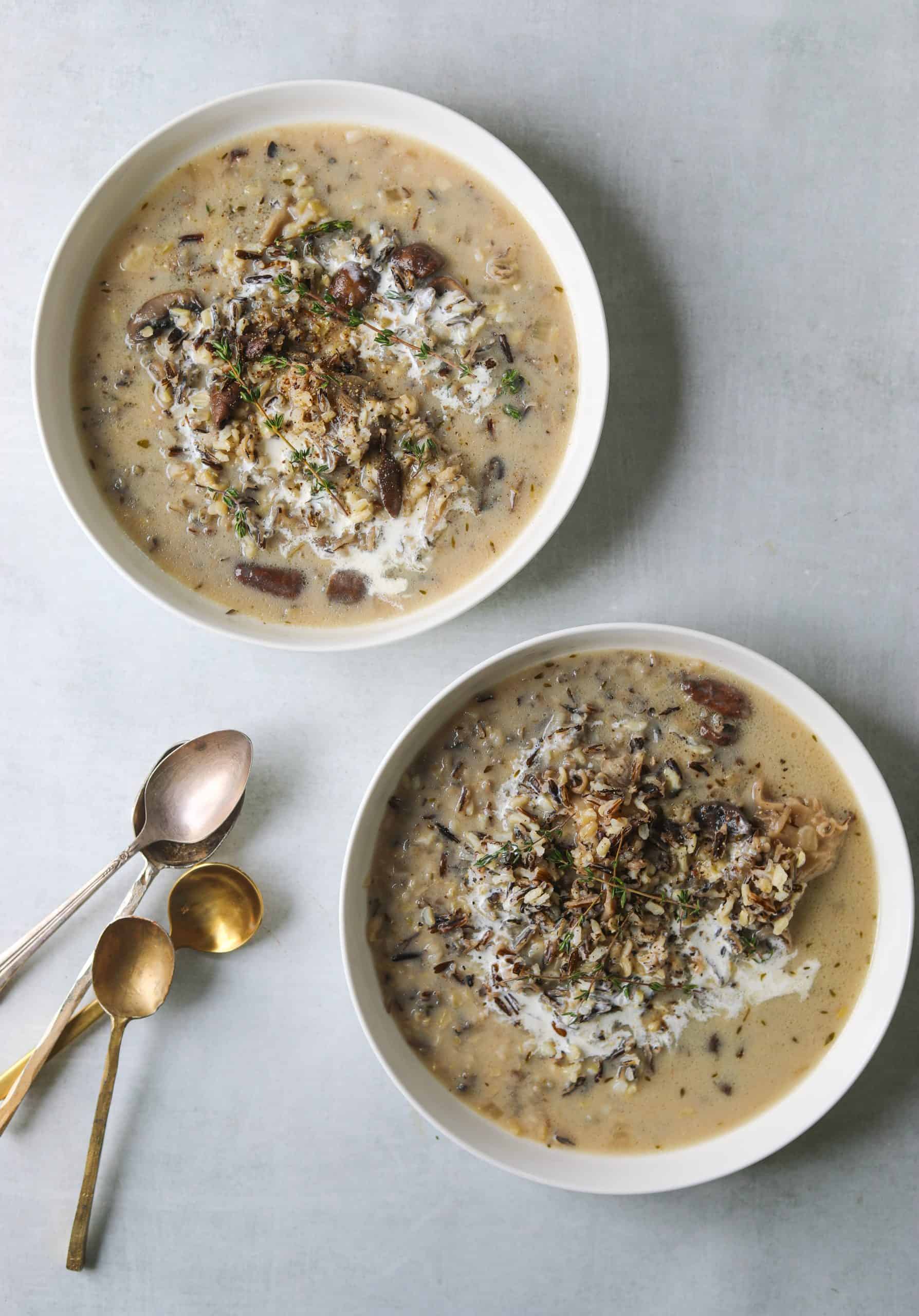 This wild rice and mushroom soup if one of my all-time favorite comforting dinners for cold weather. I like to make a big batch to have in the fridge, that way it's ready to go whenever you need it during the week!

This soup gets all its creaminess from coconut milk which means it's totally dairy-free! If you want to make it vegan or vegetarian you can easily swap the chicken stock for vegetable stock.
---
Don't skimp on the caramelizing of the onions and mushrooms, this step is where the soup gets most of its rich umami flavor!
---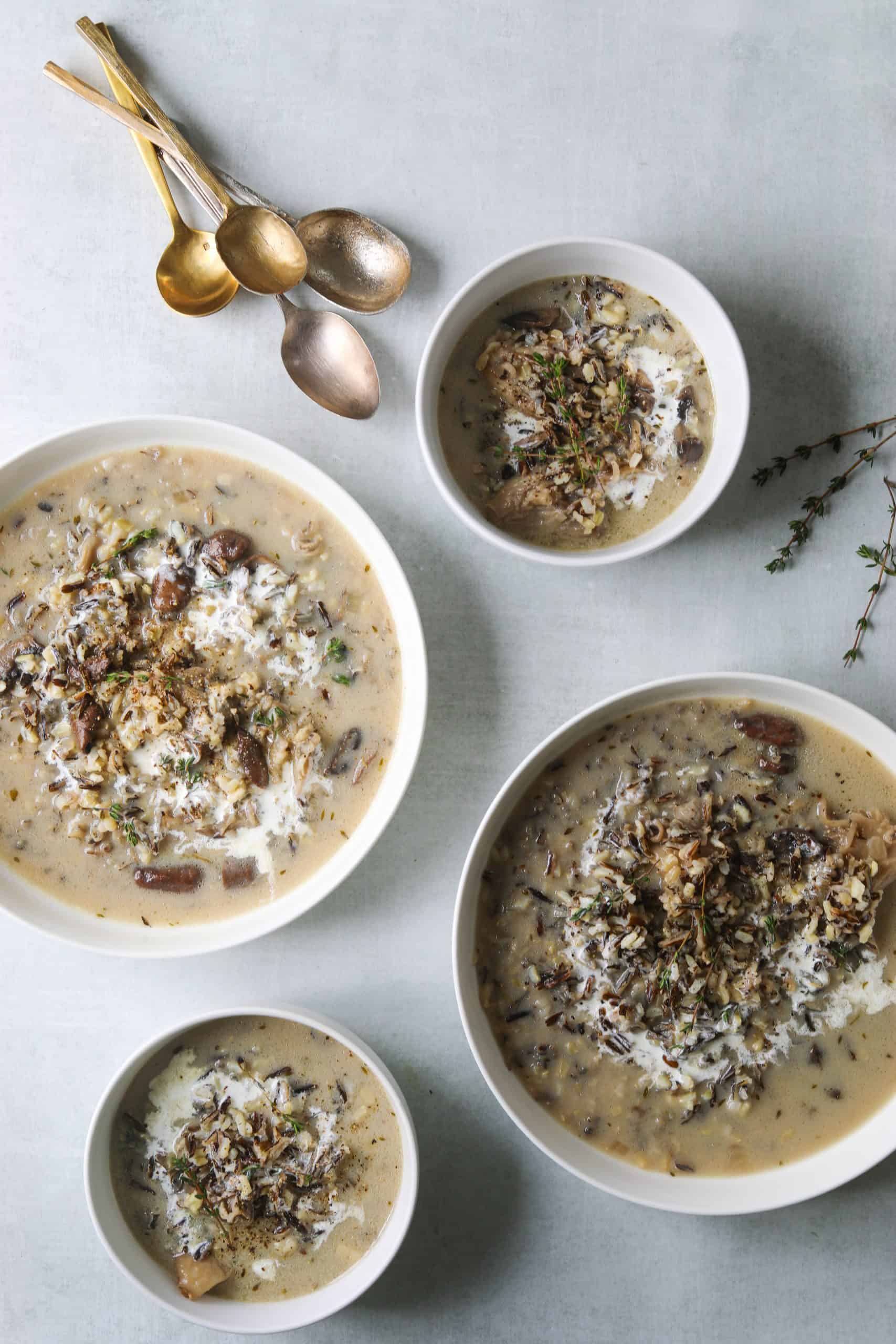 ---
If you love Wild Rice and Mushroom Soup, Check out more great recipes→