These savory cheddar, ricotta, and bacon scones are absolutely delicious on their own or warmed up and served with poached eggs and a pat of butter.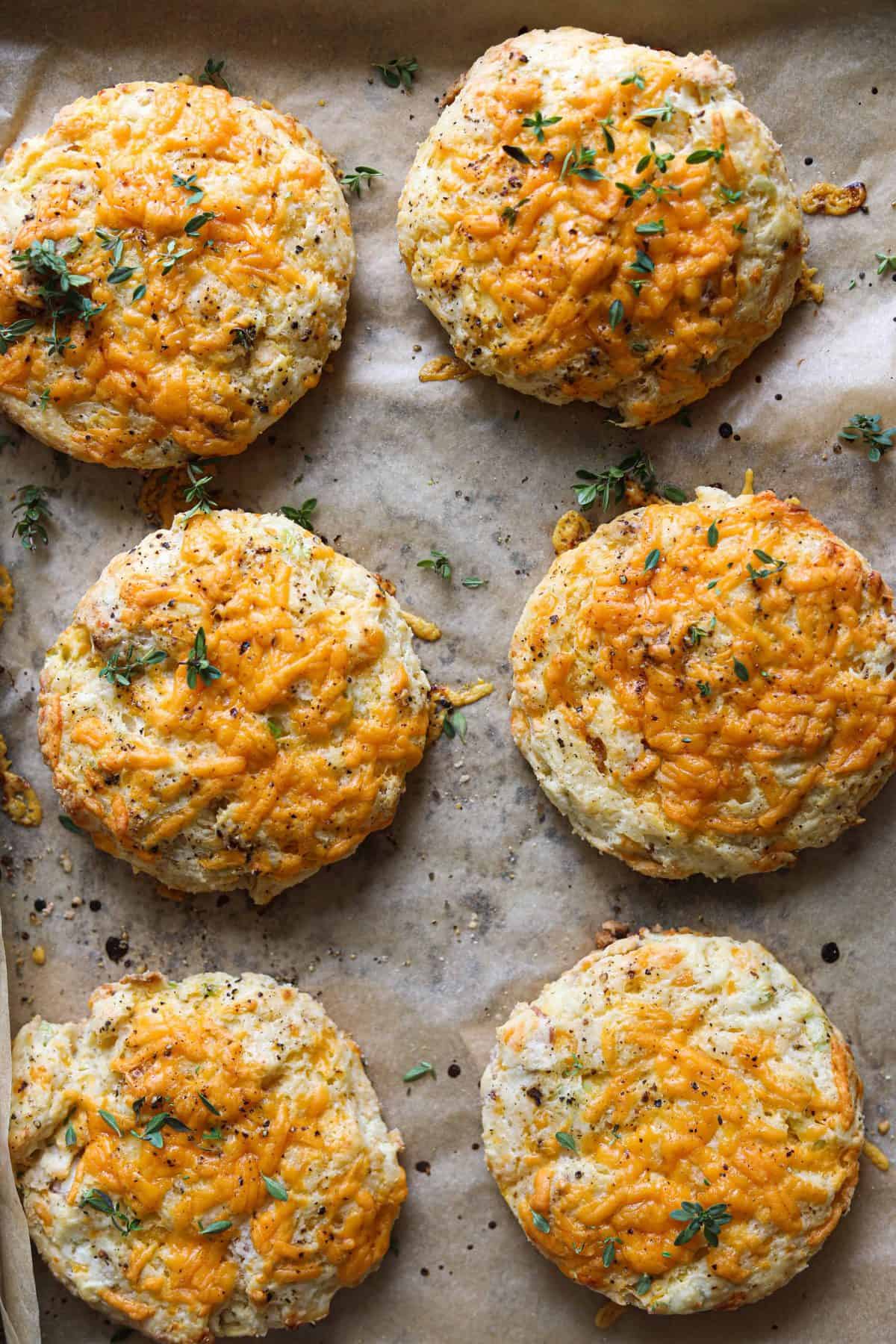 These are my Christmas morning scones! Pillowy soft buttermilk scones with crispy bacon and cheddar cheese. They don't need much but if you feel so inclined, serve them warm with eggs (any style) and a pat of butter. It really doesn't get any better!
---
Cheddar-Ricotta + Bacon Scones step by step→
Don't toss the excess bacon fat, it gets mixed into the scones with the butter!
Bake for 20-25 minutes or until golden brown.
---
---
Love Cheddar-Ricotta + Bacon Scones? Check out more great recipes→