A piping hot bowl of bolognese tossed with pasta and topped with a mountain of parmesan cheese is one of life's greatest pleasures! This fennel and pork bolognese recipe is deceptively simple but does require a few hours of your time and a lot of love.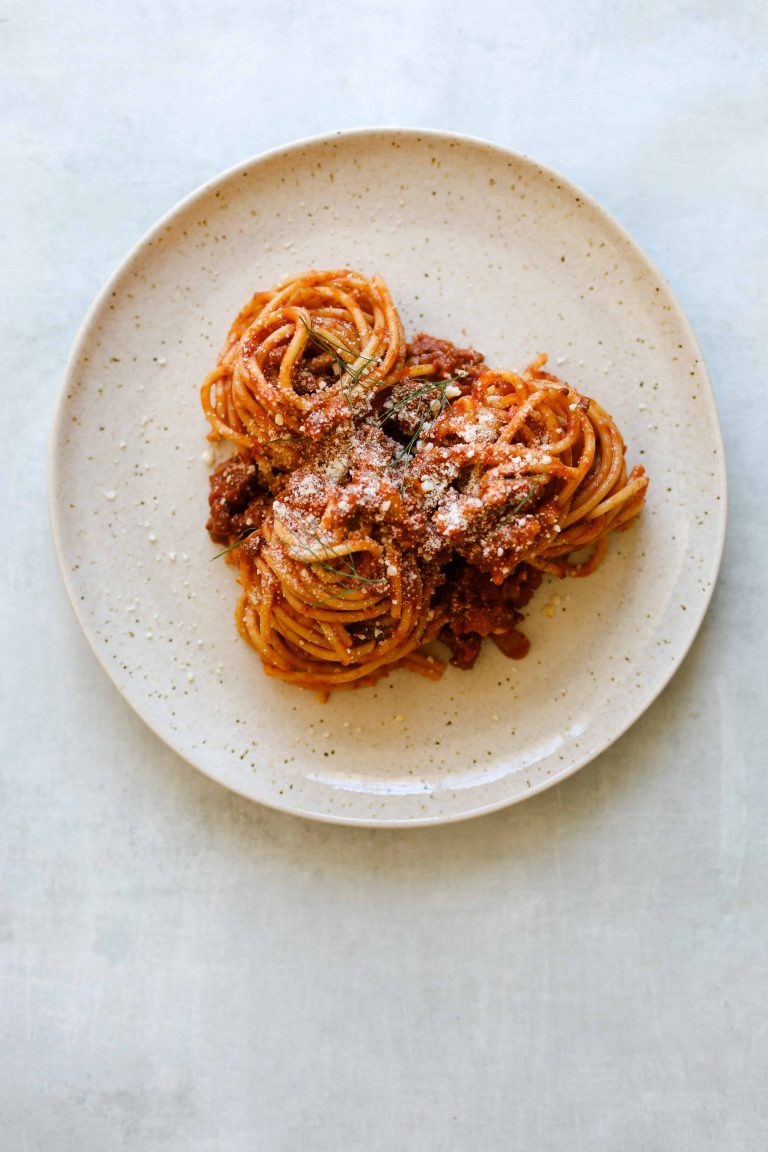 Fennel and pork bolognese is the perfect fall to winter comfort food! It's a recipe that I make when I know I'll be home for a few hours and can keep an eye on it while it slowly simmers on the stovetop.

Oh, and another great thing about this recipe is it's really inexpensive to make! The parmesan cheese will likely set you back more than the pork, tomatoes, and pasta combined!
Fennel and Pork Bolognese Serving Suggestions→
Don't get me wrong fennel and pork bolognese is a complete meal all on its own but if you would like to serve it with a salad or vegetables here are my top pairing picks:

Broccolini with Calabrian Chilis and Garlic
The Perfect Kale Caesar
Everyday Dinner Salad
---
Fennel and Pork Bolognese Step by Step→
If you're not in the mood to do a ton of chopping you can pulse the onion, fennel, pancetta, and garlic in a food processor until it is finely chopped.Â
---
---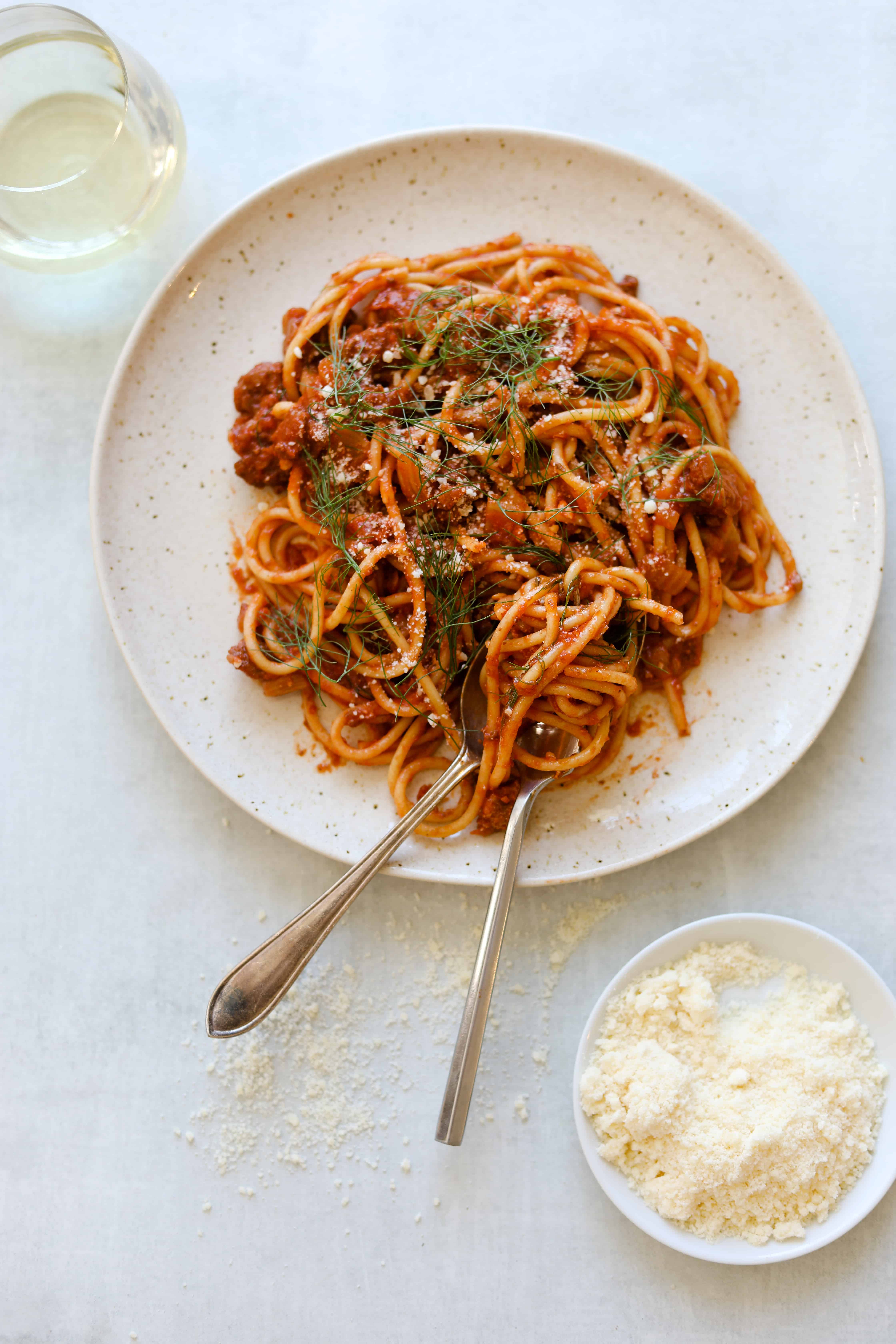 If you love Fennel and Pork Bolognese, Check out more great recipes→