Creamy, garlicky dressing tossed with finely chopped kale, parmesan cheese, and toasted bread crumbs all come together for The Perfect Kale Caesar Salad.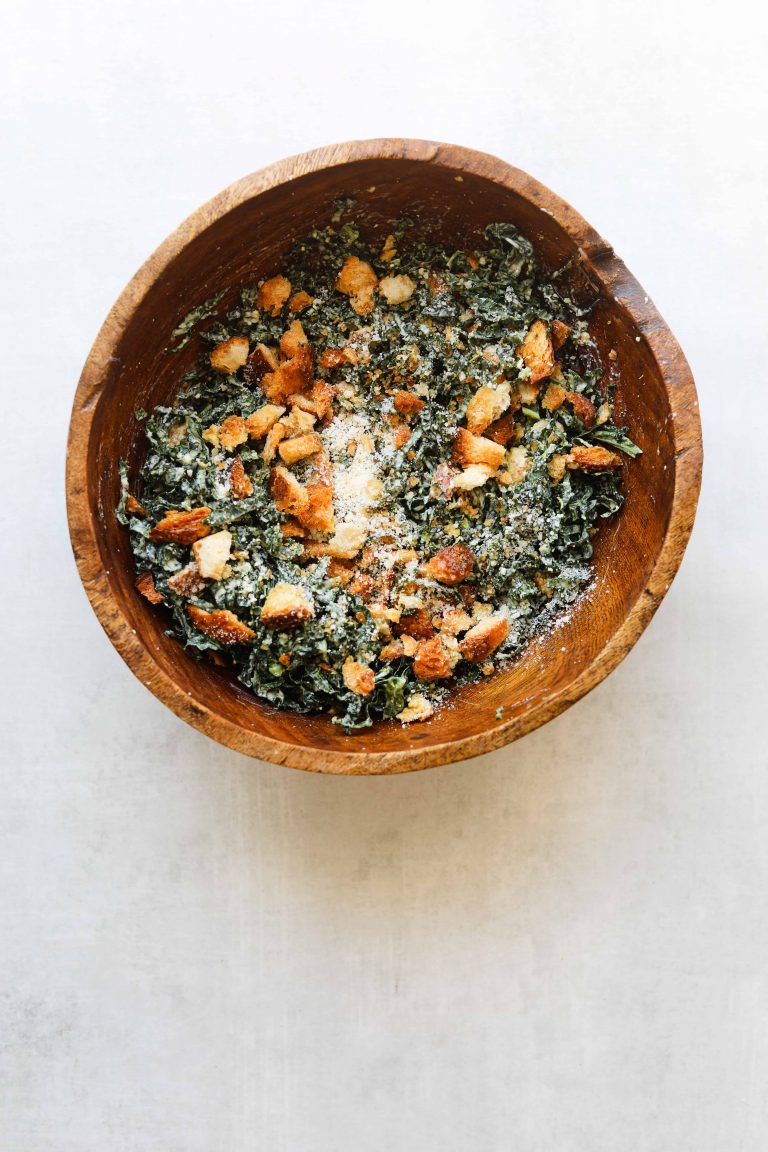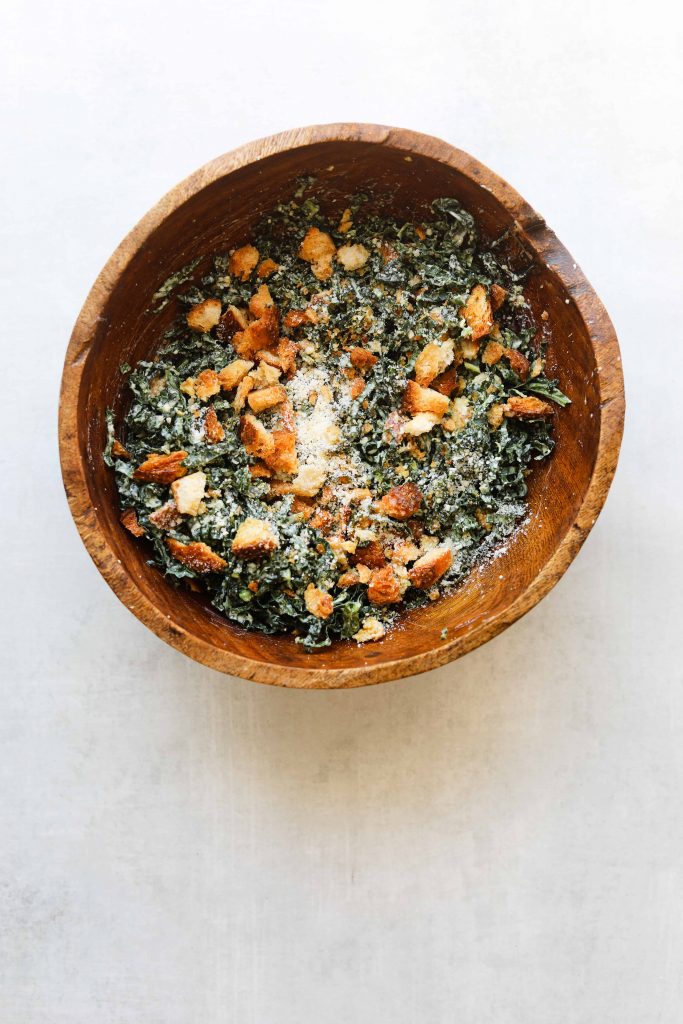 Kale caesar salad has taken Los Angeles by storm in the last few years. It's on almost every menu in some variation and for good reason, it's absolutely delicious!

There are a few things that differentiate a kale caesar from a more traditional, romaine based version. First of all, after removing the tough, fibrous stem the kale is cut into very thin slivers. The dressing is then massaged into the slivered kale. Second, rather than big croutons, kale caesar is tossed with coarsely chopped toasted bread crumbs.


While I cannot relate to this personally, I know there are a lot of people who don't like anchovy in their caesar salad. Here are a few substitutions you can make if you don't want to use them:

Anchovy Alternatives:
-1 tbsp of capers
-1 tbsp soy sauce
-double the Worcestershire

---
The Perfect Kale Caesar Salad Step by Step→
This dressing is so easy to make and no raw egg yolks are required! Just blend all of the ingredients together until smooth and creamy.
Chop the toasted bread with a knife or pulse it in a food processor!
---
---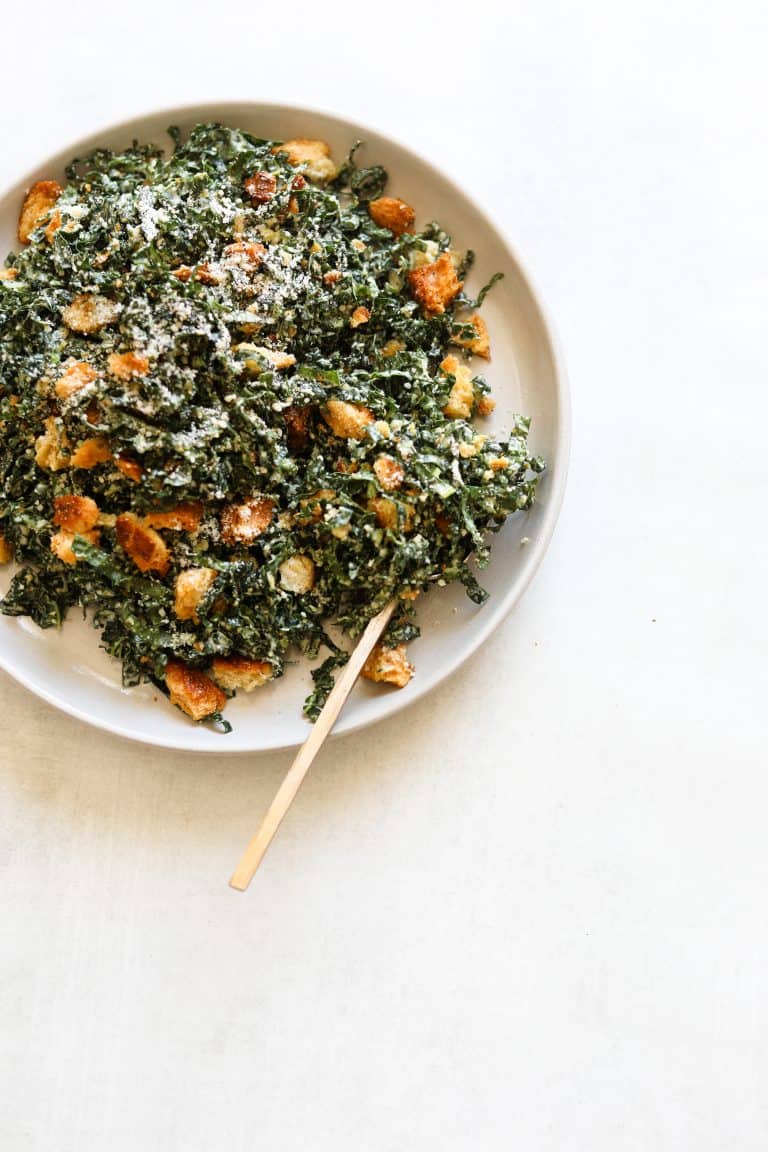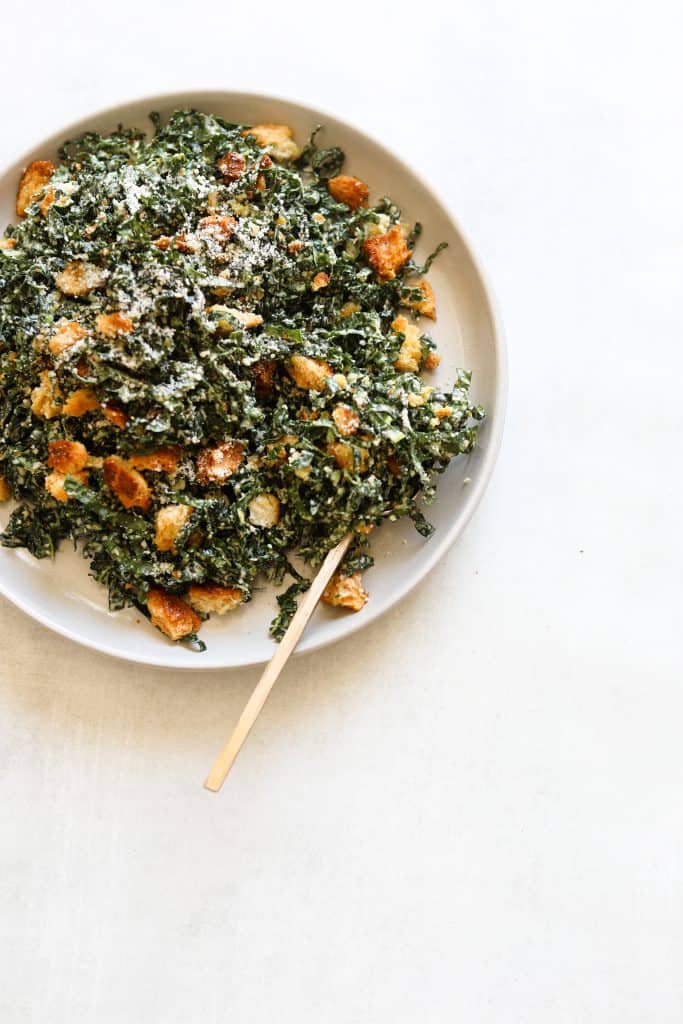 If you love The Perfect Kale Caesar Salad, check out more great recipes→