This decidedly grown-up salad combines pleasantly bitter radicchio and treviso tossed with grainy mustard vinaigrette, chopped walnuts, sweet persimmons, and creamy blue cheese!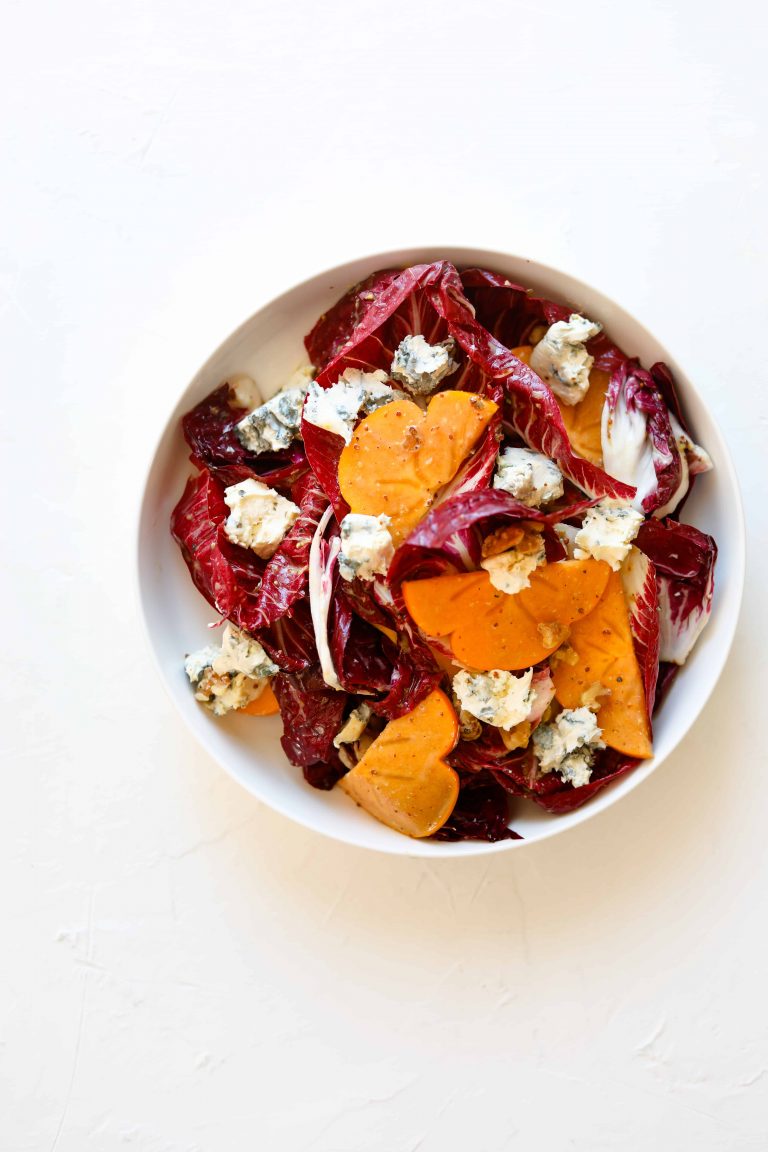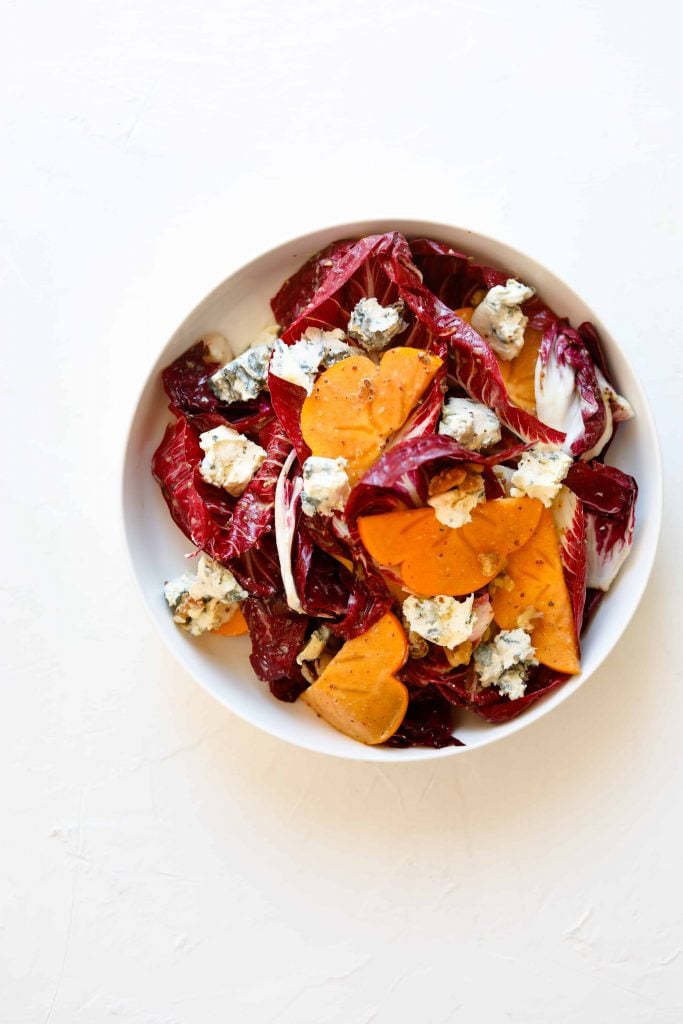 Creamy blue cheese, sweet persimmons, and super acidic grainy mustard vinaigrette perfectly balance the bitterness of the radicchio leaves. This flavorful fall salad is the perfect complement to roasted meat or fish.

There are two types of persimmons at the market; Fuyu and Hachiya. For this recipe use Fuyu persimmons. Prepare the Fuyus but cutting off the stem at the top then slice into 1/4 inch half-moons.
---
Grainy mustard vinaigrette has the perfect amount of acidity to balance the bitter radicchio and treviso!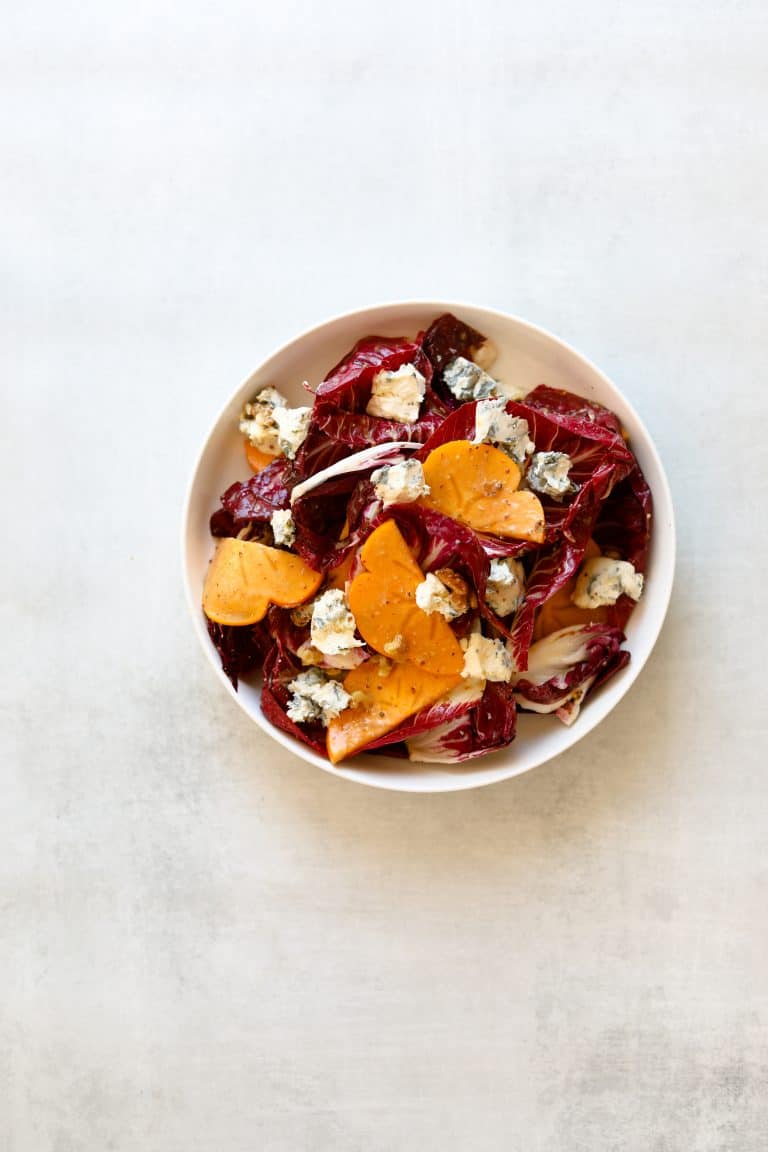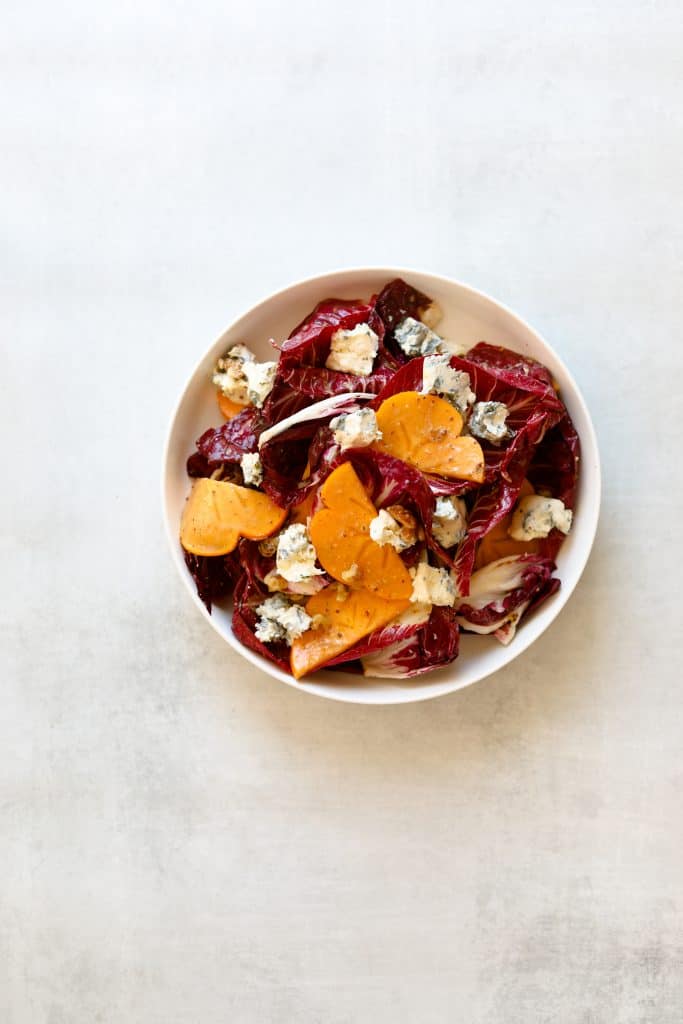 ---
If you love Persimmon + Blue Cheese Salad with Grainy Mustard Vinaigrette, check out more great recipes→