Five simple ingredients are all you need for this healthy and delicious creamy pasta with goat cheese, arugula, and chickpea pasta!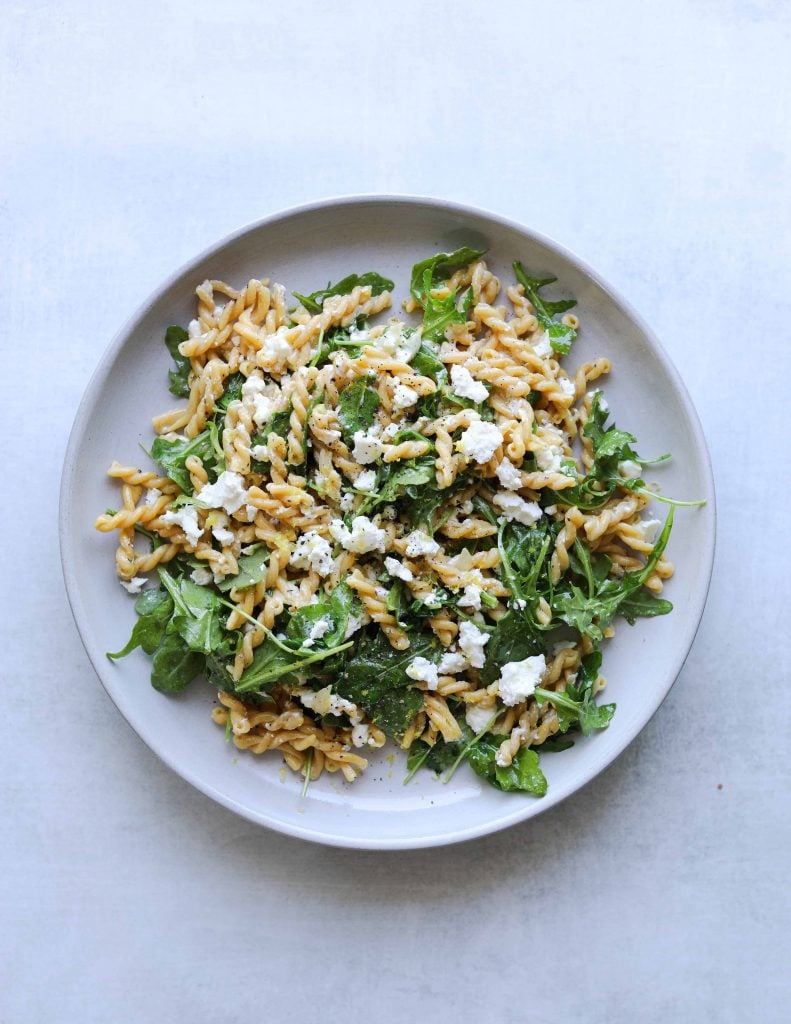 I was a little bit skeptical when I first heard about pasta made from chickpeas. Do we really need another gluten-free pasta option? Well, it turns out yes we do! I really like it! This recipe is one of my favorite ways to eat chickpea pasta, just a few simple ingredients; lemon, arugula, feta, and garlic. It's quick and easy to make and only has FIVE ingredients!

Order Banza chickpea pasta here!
---
Five-Ingredient Chickpea Pasta Step by Step →
---
Five ingredient meals are wholesome down to earth recipes that focus on the quality of ingredients rather than quantity. These flavorful, unfussy meals are fun and easy to make.
Salt, pepper, and oil are fair game and therefore not considered one of the five ingredients!
---
---
If you love Five-Ingredient Chickpea Pasta with Arugula + Feta, check out more awesome recipes →