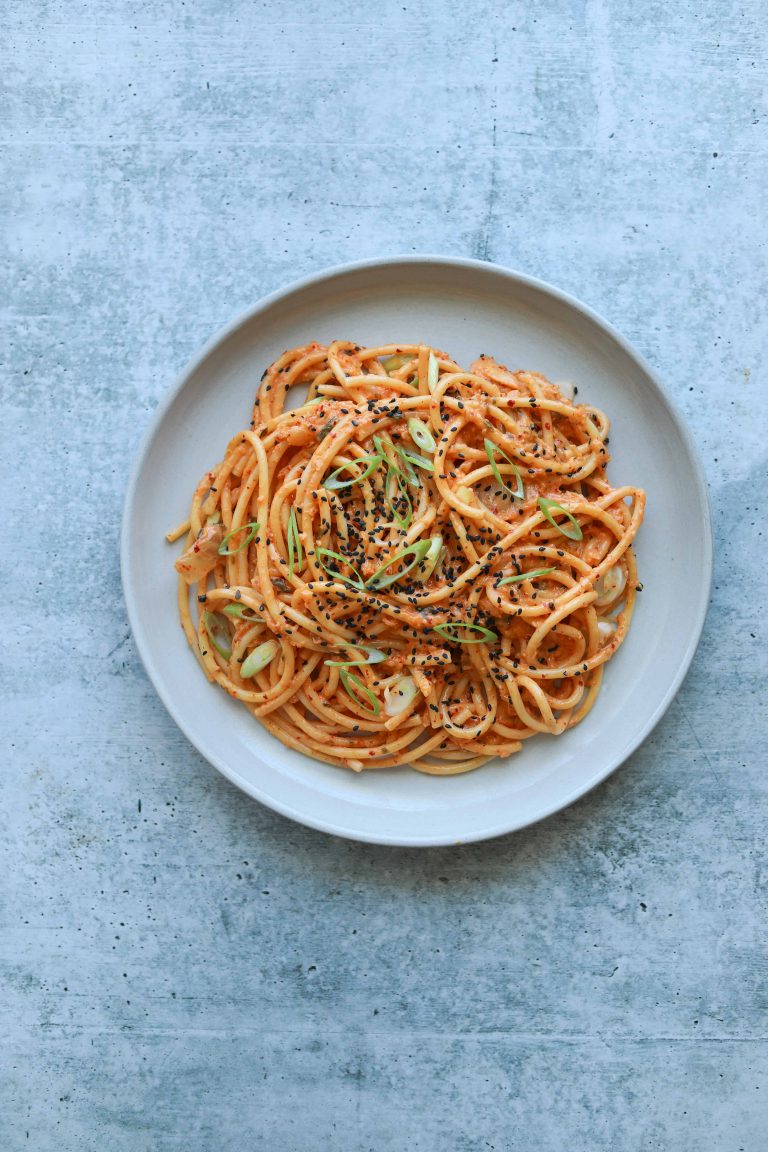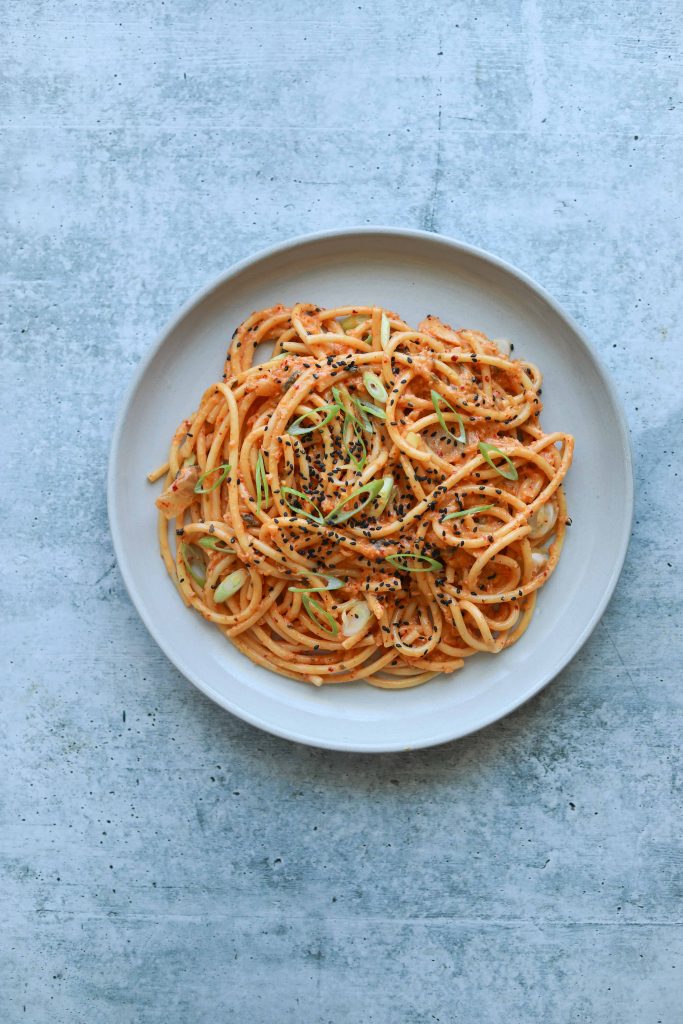 Kimchi Carbonara is going to be your new weeknight go-to dinner!
Kimchi carbonara was inspired by one of my favorite Korean dishes, kimchi fried rice. When it comes to the table kimchi fried rice is topped with a raw egg yolk. When you break the yolk and stir it into the rice the flavor and texture is incredible! That experience is what I wanted to re-create in this kimchi carbonara! The flavor of the spicy, tangy kimchi and creamy egg yolk and butter tossed with fresh pasta is unbelievably good! Try it for yourself and let me know what you think!
Kimchi Carbonara Pro tip:
Anytime you're making a carbonara there is a risk for overcooking the eggs. To avoid scrambled eggs in your pasta first, toss the cooked spaghetti, kimchi and egg yolk in a large bowl off the heat then, transfer that mixture back onto the stove over VERY low heat, stirring constantly and just for one minute.
---
Kimchi Carbonara steps:
---
---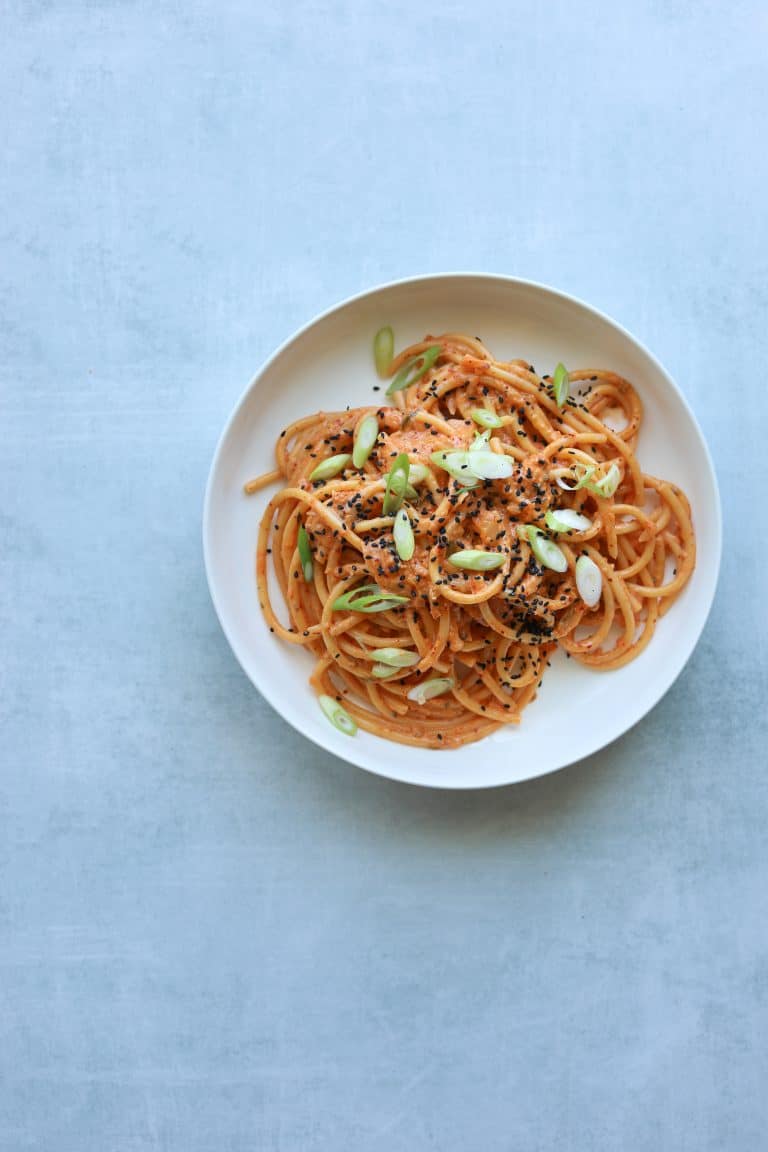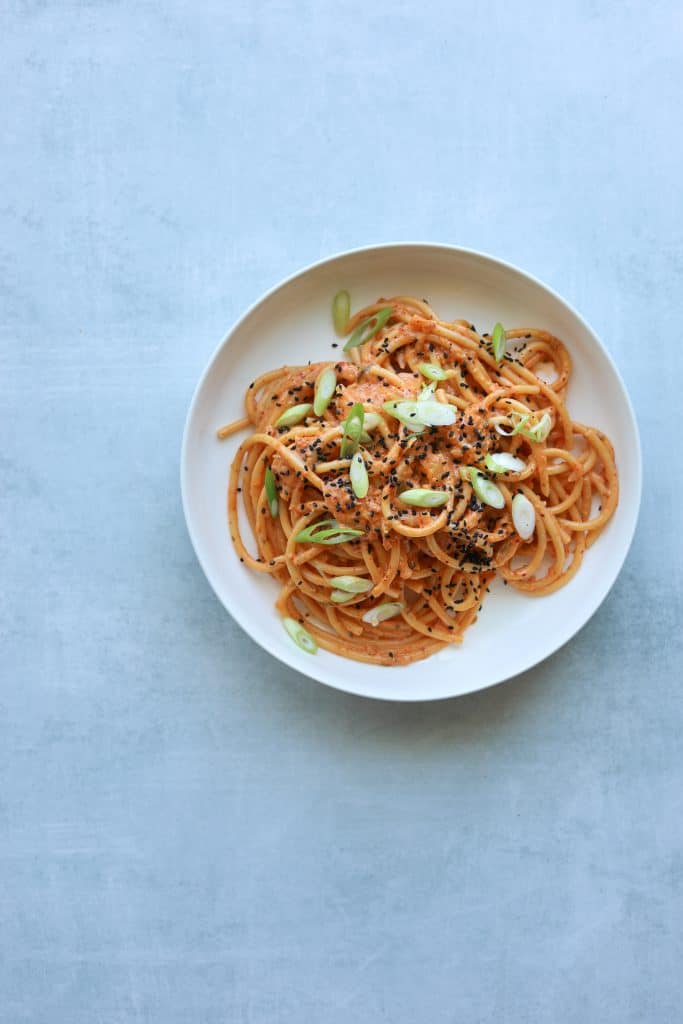 ---
If you love Kimchi Carbonara, check out more great recipes →