A healthy and refreshing chilled soba noodle salad with creamy miso tahini dressing!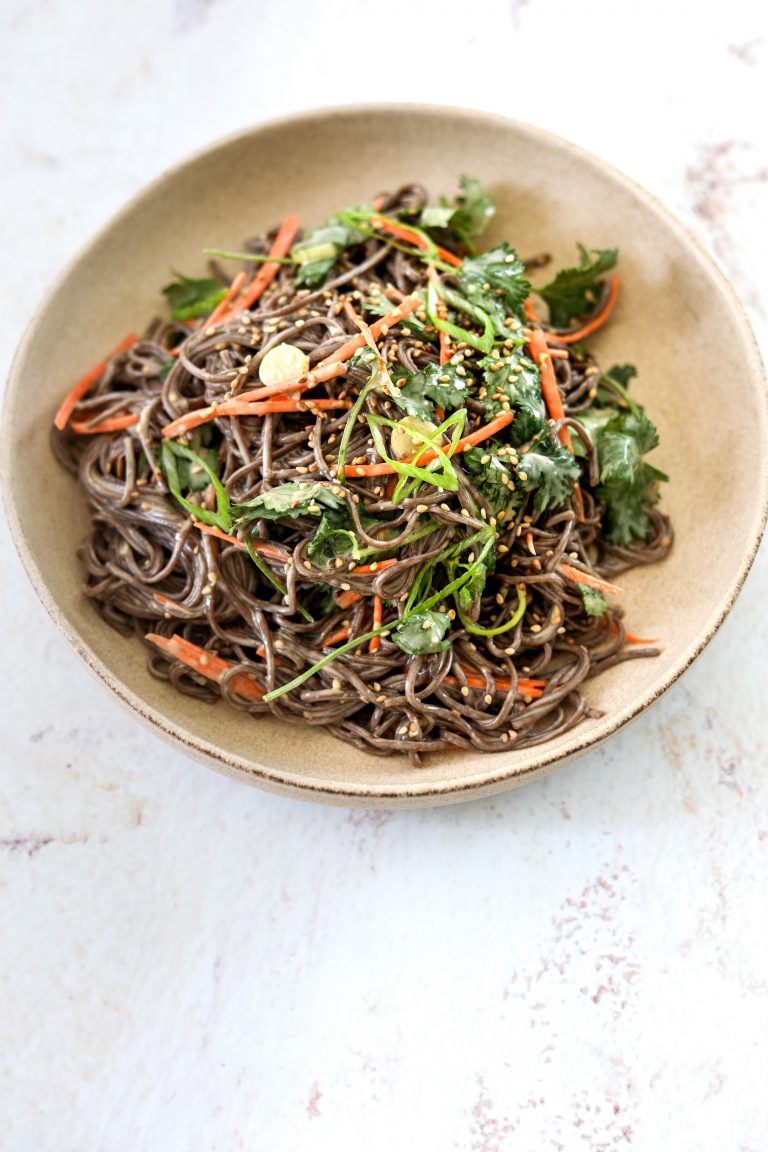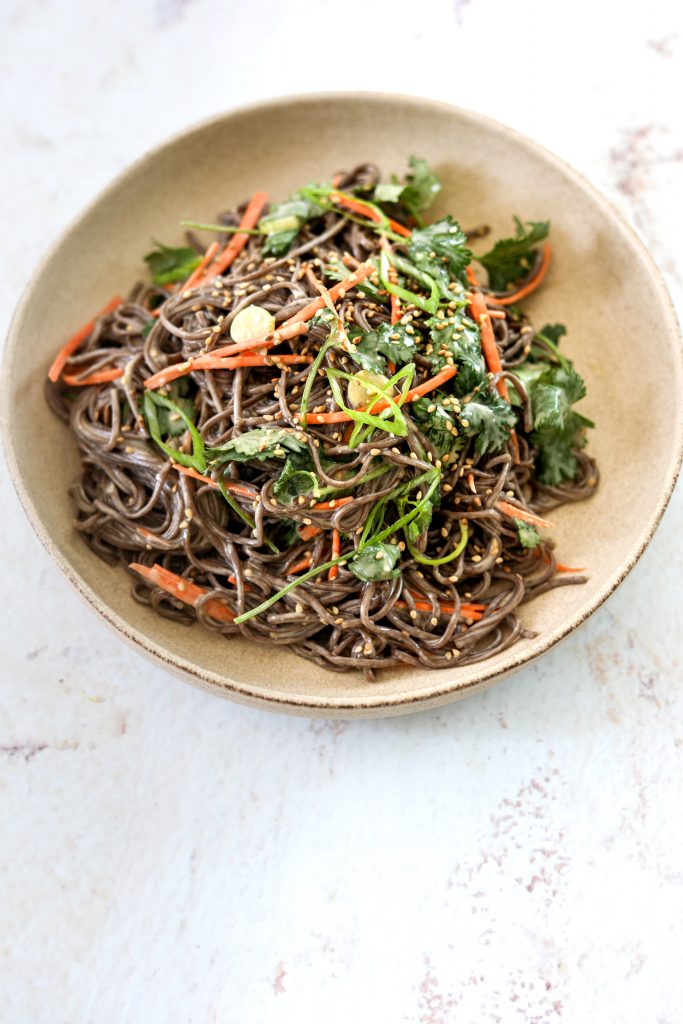 This easy to make and super delicious soba noodle salad is tossed with carrot, cilantro, scallion, toasted sesame seeds, and creamy miso-tahini dressing! Don't feel like you have to stop there. This recipe is completely customizable. Feel free to add any veggies you like, snow peas, cucumber, bell pepper, or even a protein like marinated tofu, grilled steak, shrimp, or chicken.
Recipe Steps:
Step One: In a small bowl whisk together the miso, garlic, and tahini, then add in the sesame oil, soy sauce, and lime juice. Add water as needed to make the dressing a pourable consistency.
Step Two: Toss the chilled soba noodles with the dressing and fresh cilantro, carrots, and sesame seeds. Divide between bowls and serve right away!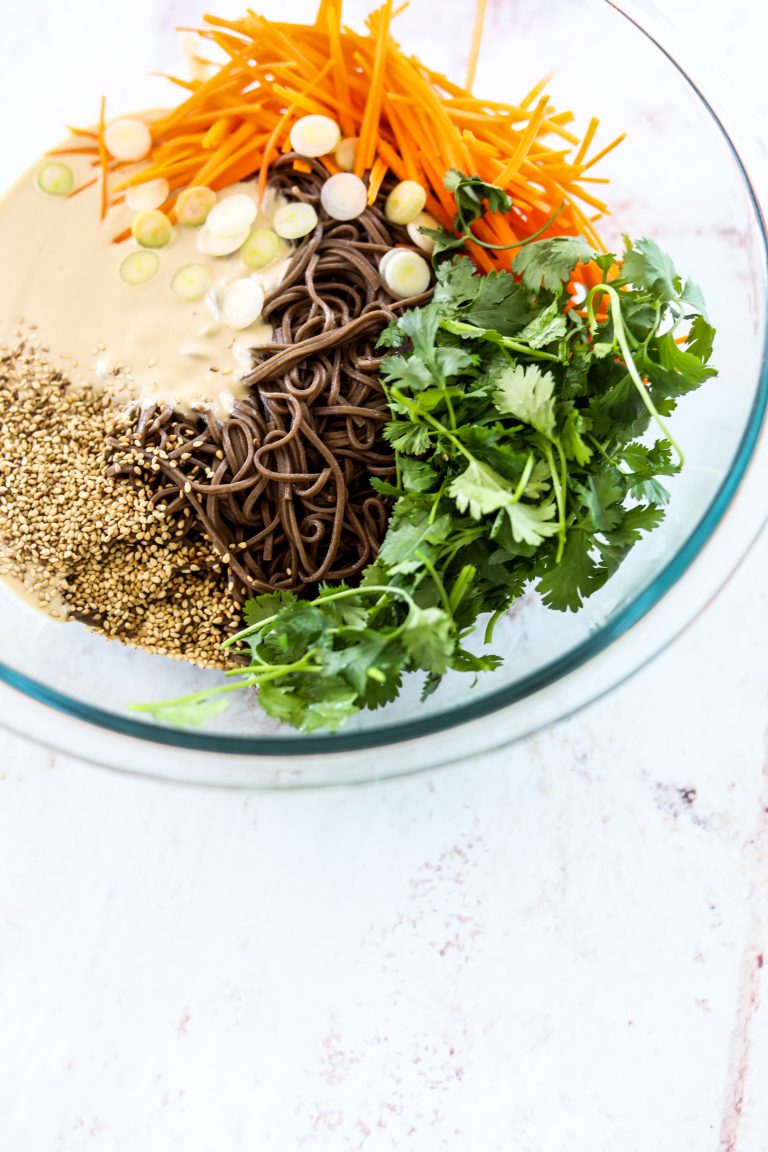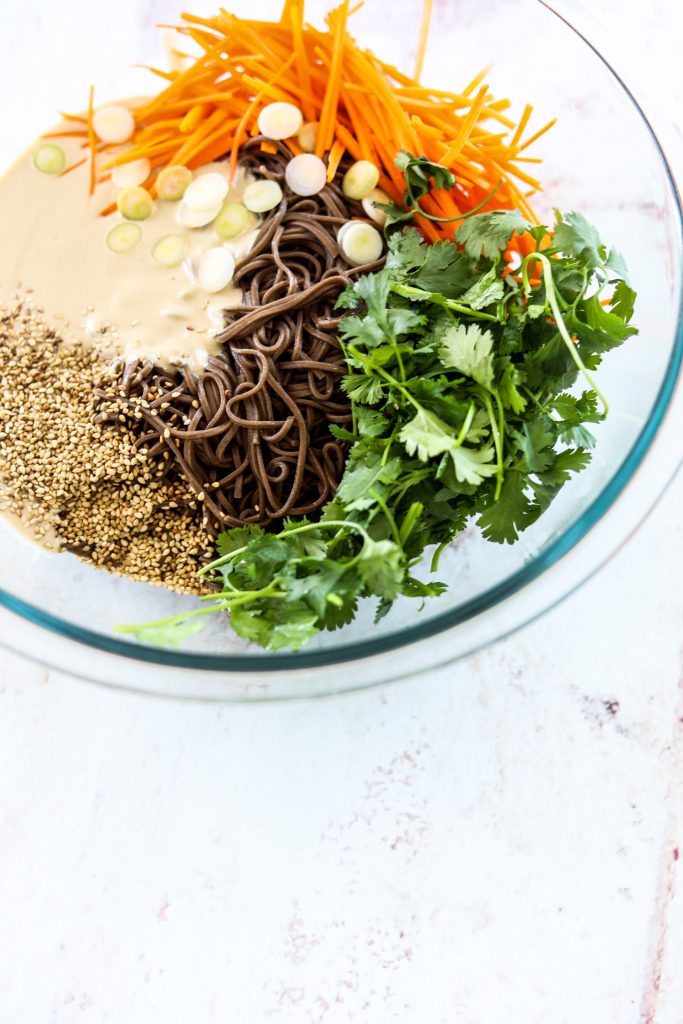 ---
Check out more great recipes: