Orecchiette with Broccoli Rabe and Sausage is one of my go-to weeknight dinners and I have a feeling it might become one of yours too!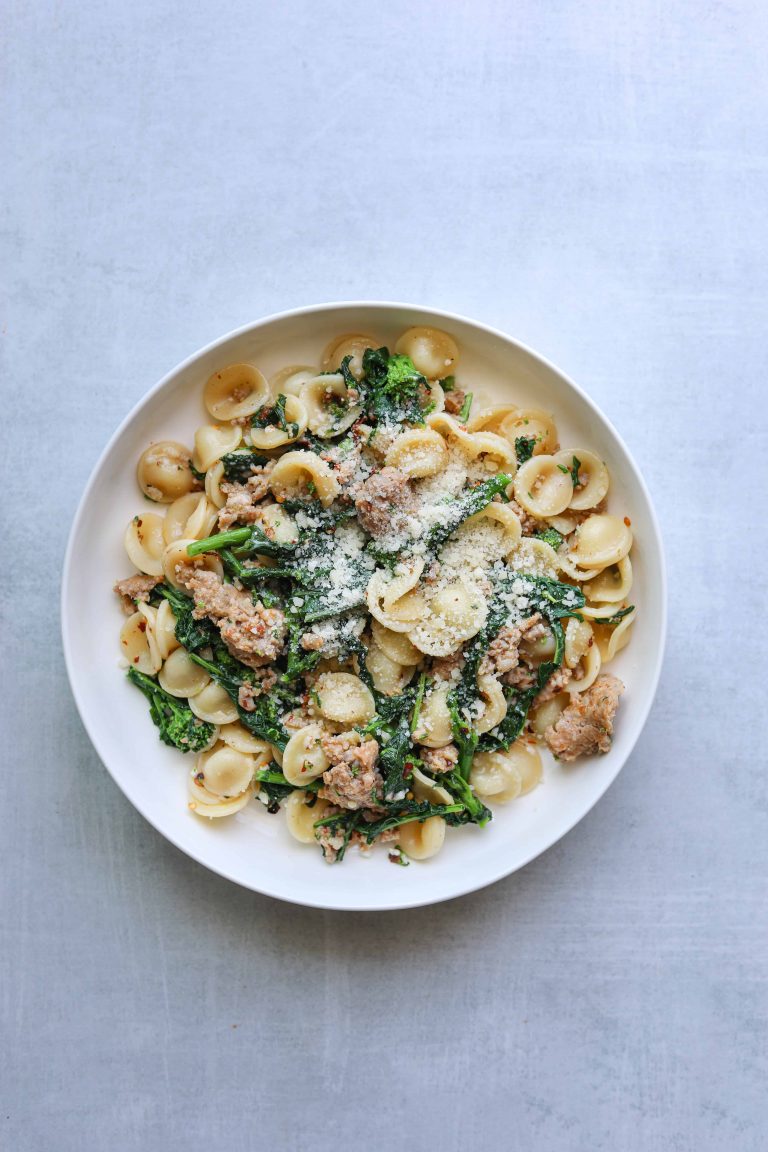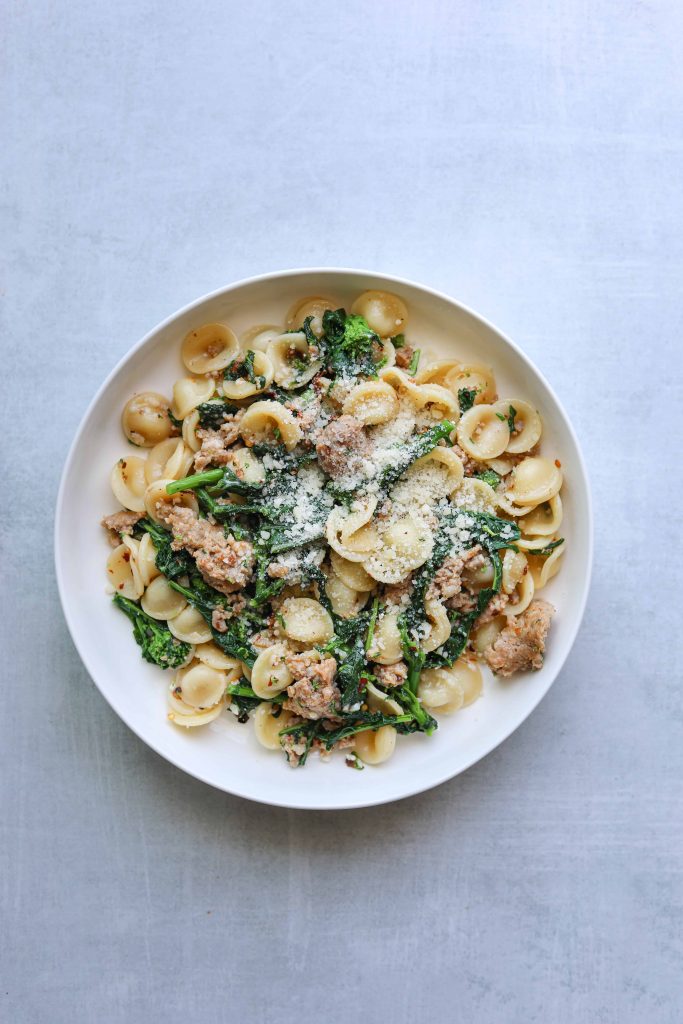 Orecchiette with broccoli rabe and sausage is a simple and delicious recipe that everyone should master!
This quick and easy pasta recipe is a great one to have in your dinner rotation. It's a crowd-pleaser and a great way to introduce new vegetables to kids. Broccoli rabe or rapini tends to be really bitter. Blanching it first cuts the bitterness and sautéing it with the fat from the sausage, and a little bit of garlic makes it wonderfully flavorful! If you can't find broccoli rabe at your market you could substitute broccolini or a regular head of broccoli.
---
Ingredients in Orecchiette with Broccoli Rabe and Sausage:
Orecchiette: Orecchiette is named after it's shape: little ear. Orecchiette is a bite-sized pasta, with a dome shape perfect for holding onto broccoli and sausage.

Sausage: I like to use Italian sausage with the casings removed. You can use chicken or pork. If you like a little heat go for a spicy Italian sausage!

Broccoli Rabe: Broccoli rabe has a pleasantly bitter flavor that differentiates it from regular broccoli or broccolini. If you can't find broccoli rabe go ahead and use broccolini.

Check out the step by step video →
---
---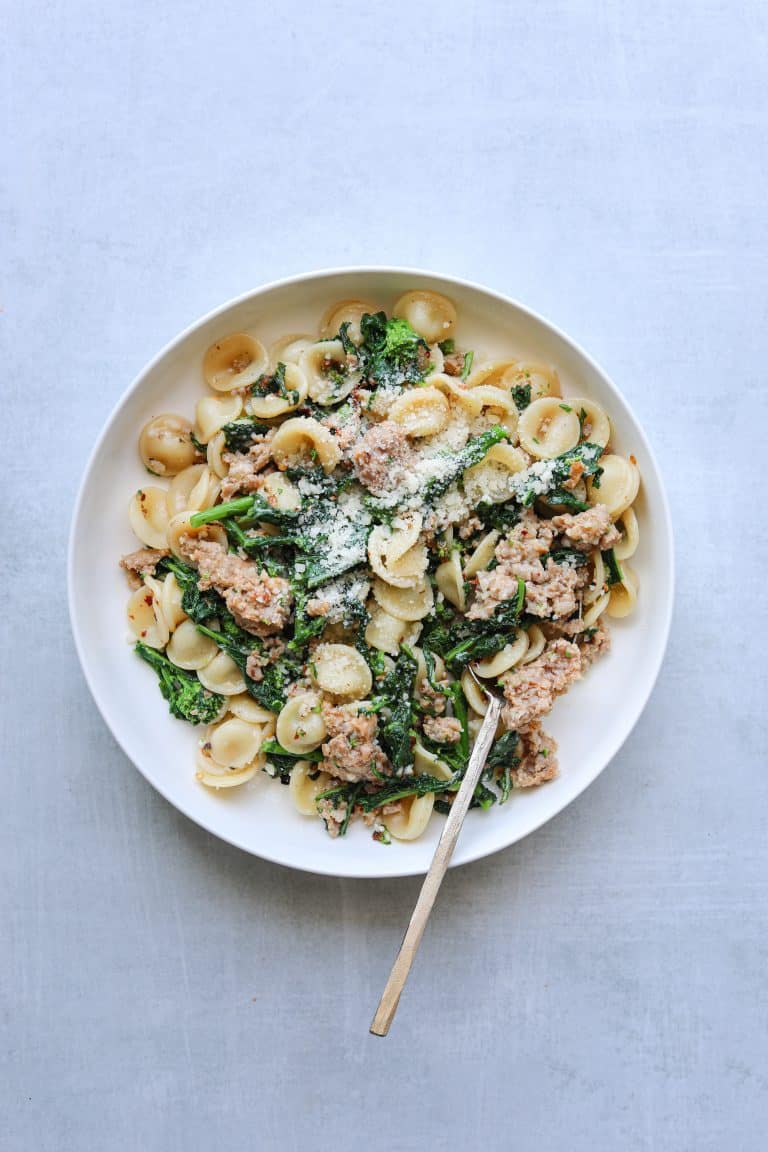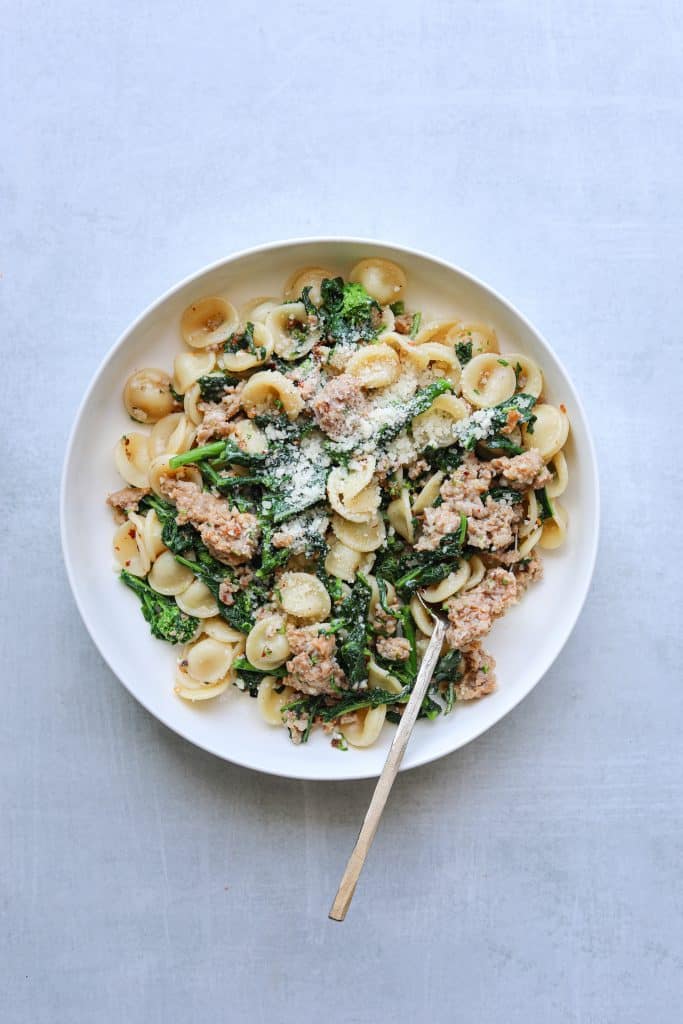 If you love Orecchiette with Broccoli Rabe and Sausage, try these other great recipes →