This rich and creamy red wine braised short rib ragu with pappardelle will warm you up from the inside out! Top it off with a mountain of parmesan cheese and a bold glass of red wine and you've got the coziest dinner ever!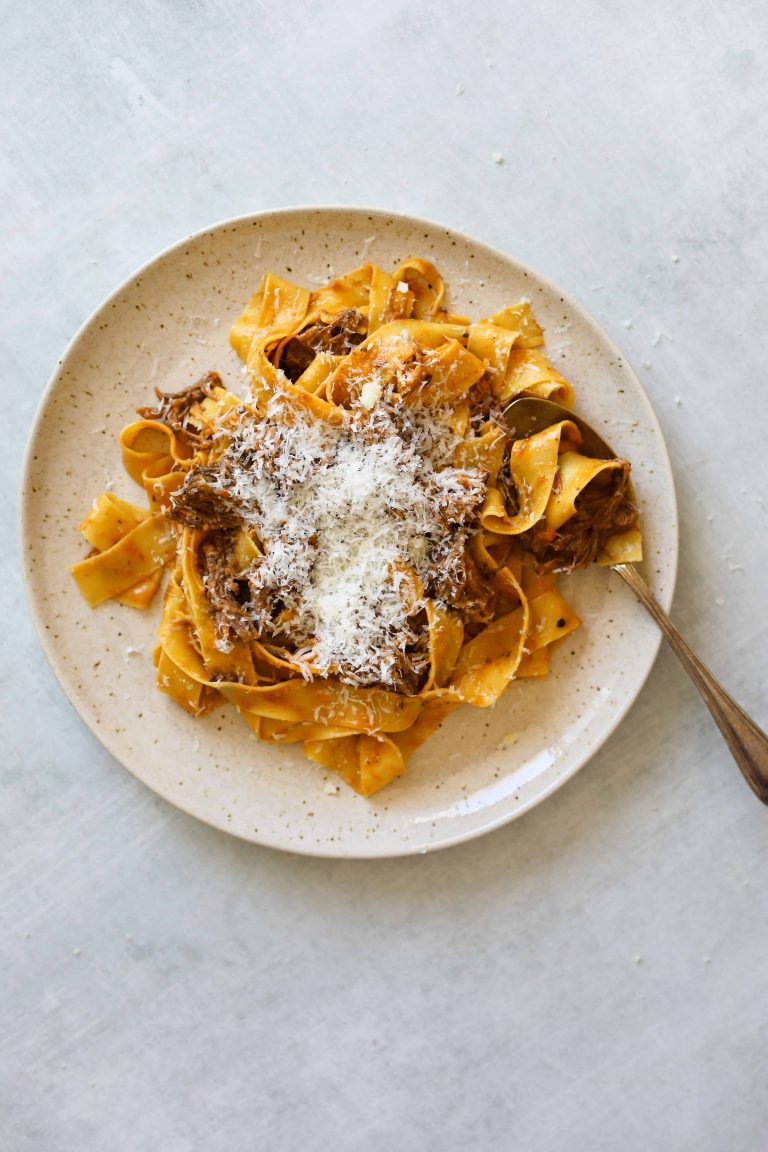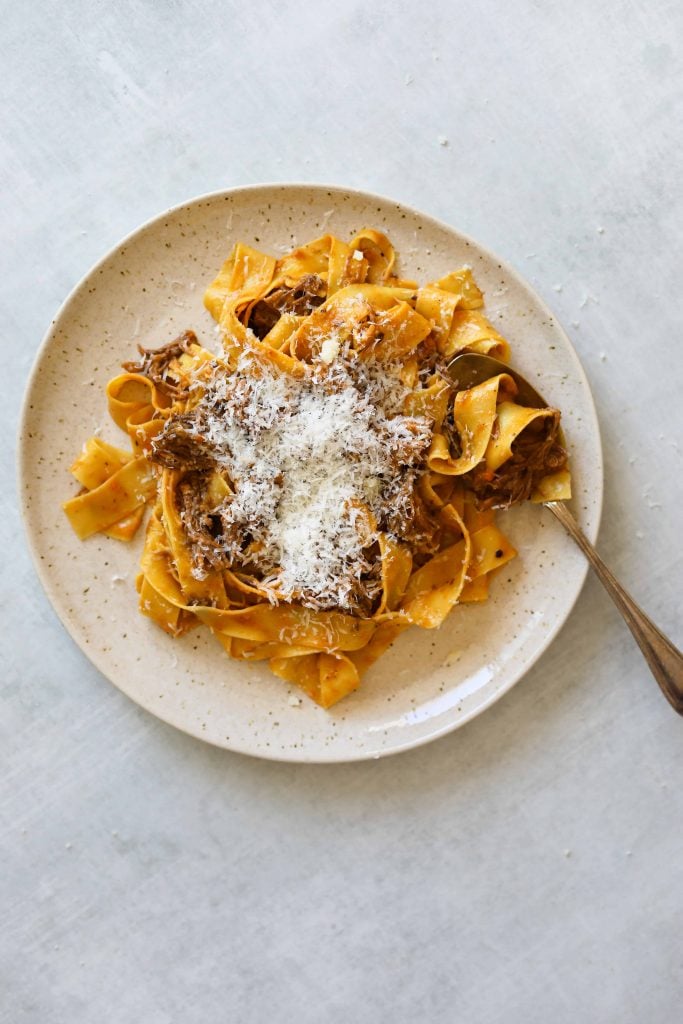 Cooking these short ribs will fill your home with the most incredible aroma! There's something extra special about a slow-cooked meal, it's a true labor of love! Braised short ribs make for the perfect Sunday supper, date night meal or dinner to impress!

This ragu is finished with pappardelle and mascarpone cheese. Alternatively, you can also serve it with creamy parmesan polenta or mashed potatoes.
---
Short Rib Ragu with Pappardelle, Step by Step →
Browning the meat creates an extra depth of flavor in the sauce.
The secret to making tomato paste taste great is caramelization. Once it goes dark and starts to stick to the pan deglaze with the red wine.
Reduce the wine by half then add the chicken stock. Bring to a simmer, cover and braise for 3-4 hours.
Remove the meat from the bones and shred it a bit then add it back into the sauce Stir in the mascarpone cheese and pappardelle.
---
---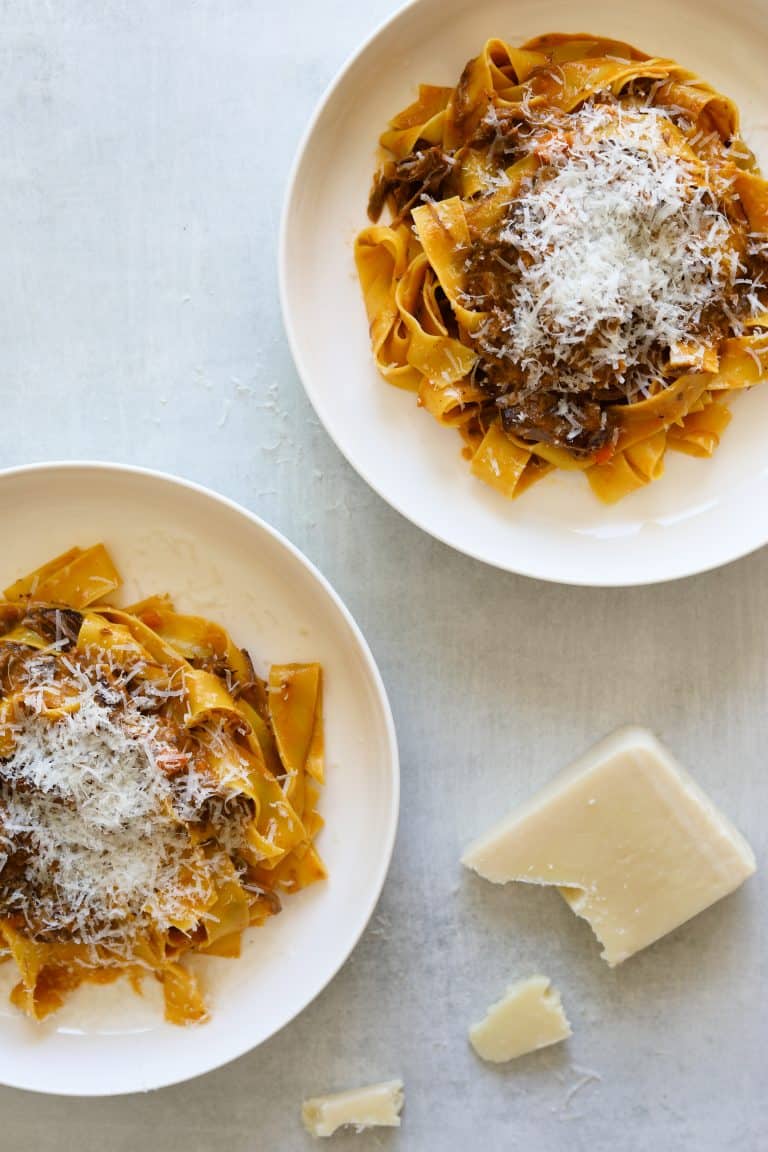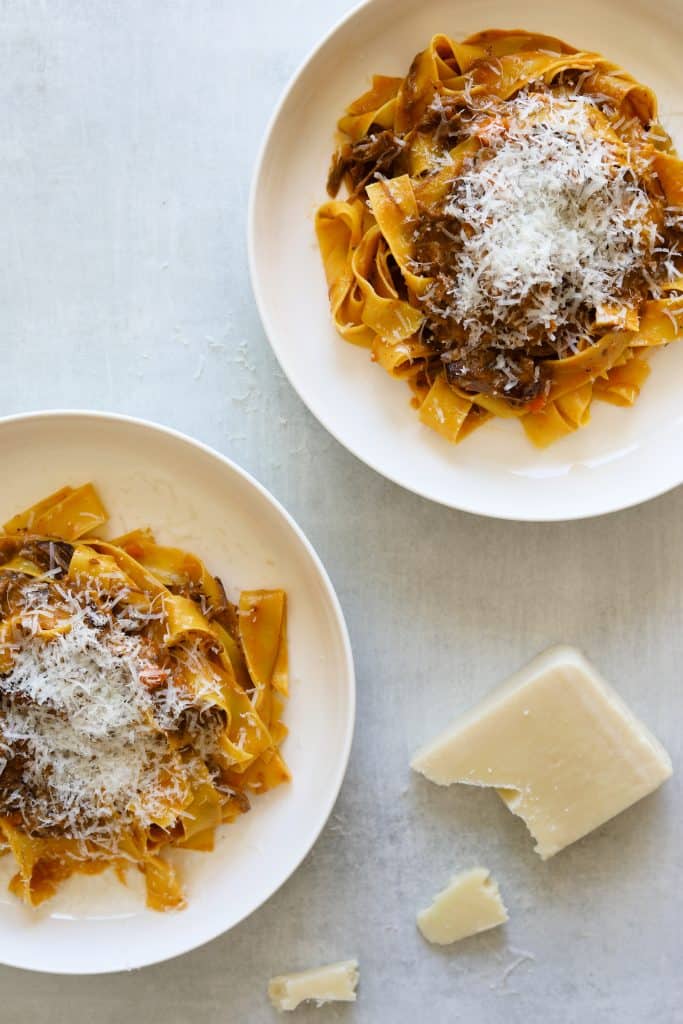 ---
If you love Short Rib Ragu with Pappardelle, check out more great recipes →