French green beans (aka haricot vert) with sweet and savory caramelized shallots are an essential side dish for a rich and comforting Thanksgiving dinner!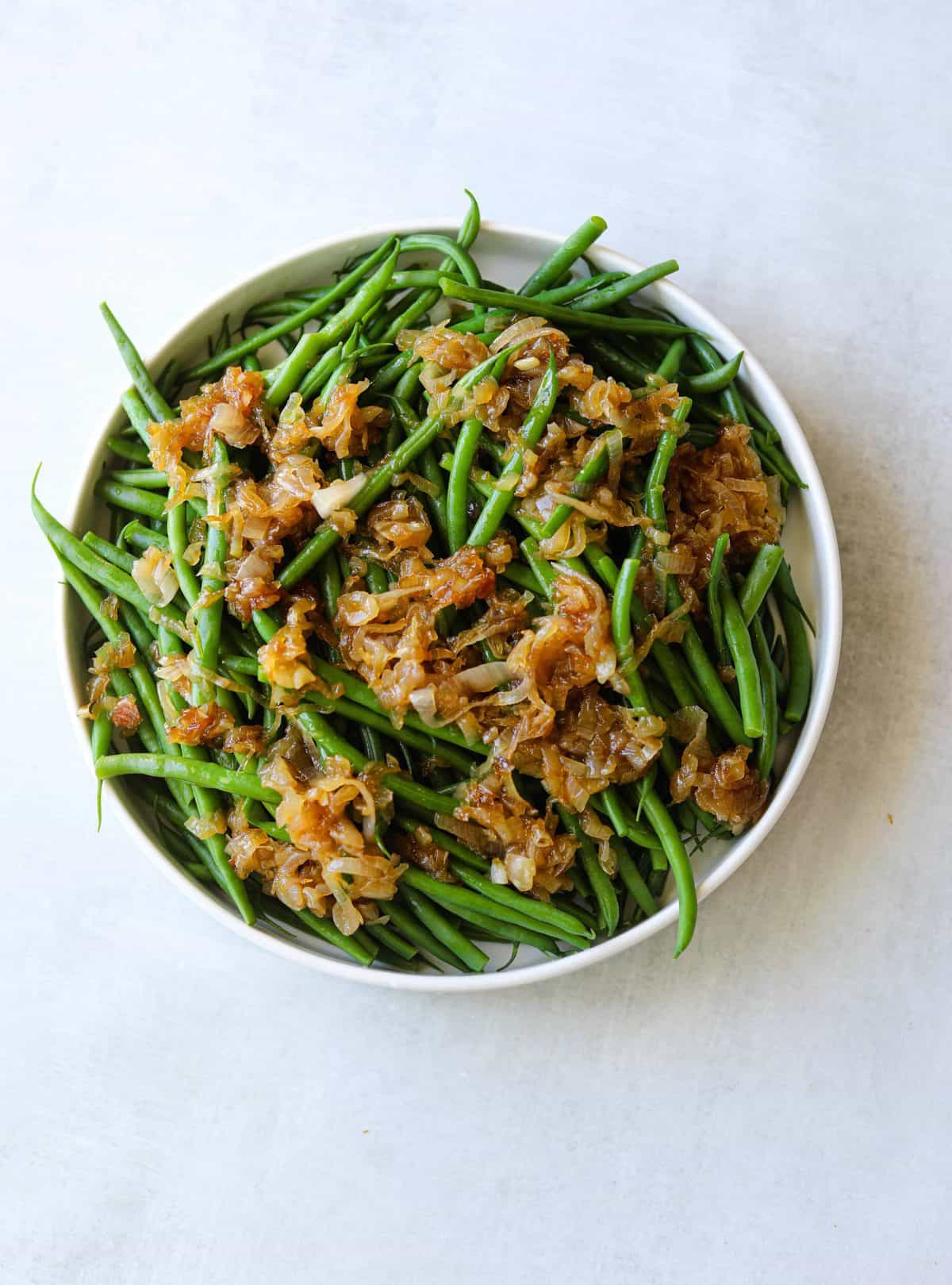 The thing I love about these green beans (or haricot vert) is that they add lightness and brightness to rich and heavy dinners. For instance, these beans are a staple on my Thanksgiving table and they add a freshness that can be often overlooked on a day like Thanksgiving where every side dish is buttery and creamy (and rightfully so.)

French green beans also known as "haricot vert" are thinner, more tender and flavorful than traditional green beans. You can easily find them in most grocery stores, especially around the holidays. Just make sure you trim off the woody stem before cooking.
---
---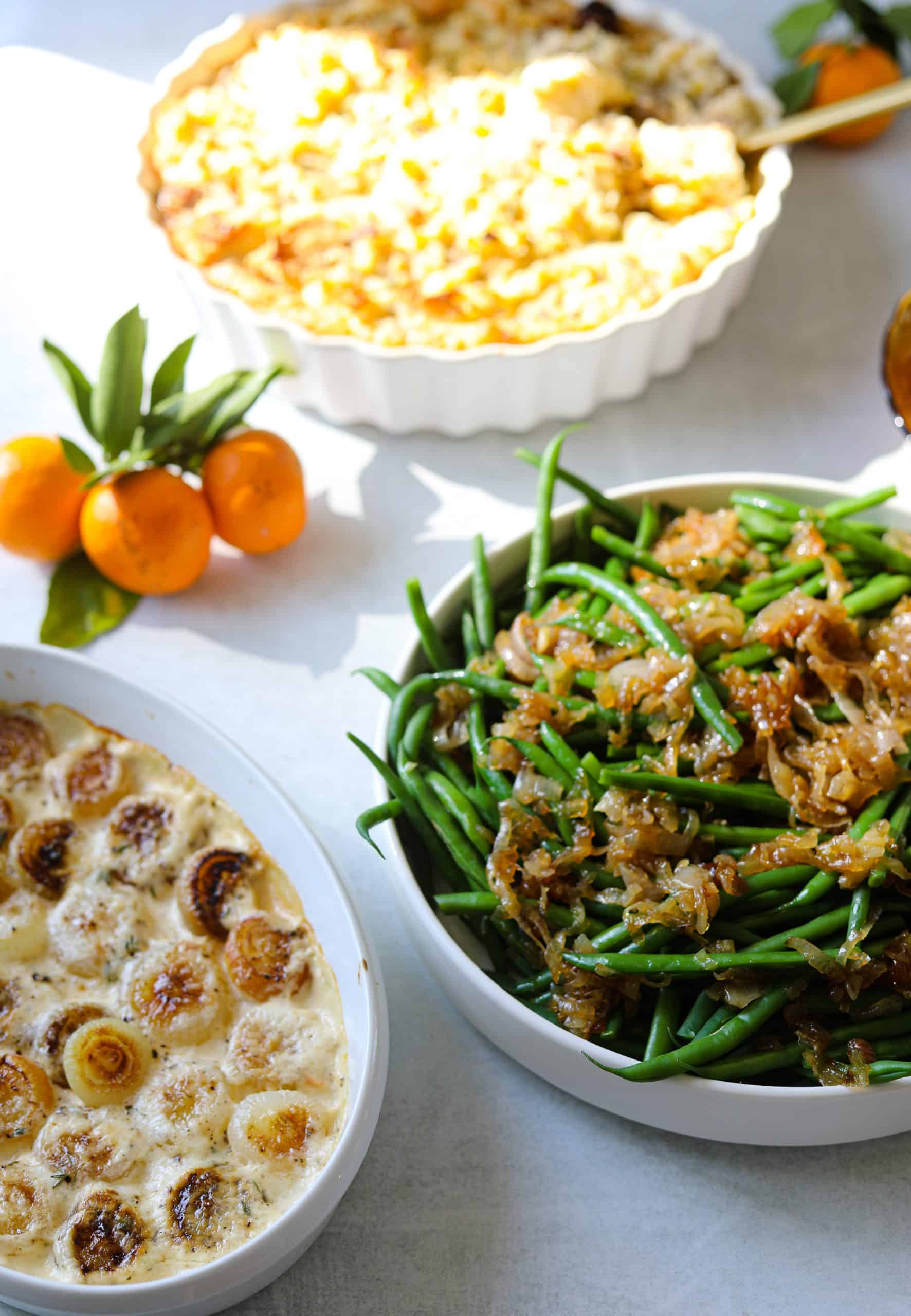 ---
If you love French Green Beans with Caramelized Shallots, Check out more Thanksgiving favorites→