Creamy, brothy white beans cooked in savory chicken stock with lemon, olive oil, and parmesan cheese!
Is it a soup or a side dish? To be honest I'm not too sure myself. These savory, brothy white beans cooked in chicken stock with aromatic shallots, garlic and thyme can be eaten alongside roast chicken, salad and good quality toasty bread OR on their own as a comforting, warm bowl of soup. They are delicious either way.

Soaking Beans→
If you've never cooked beans from scratch, aka not out of a can, this is a great recipe to try. The dried beans do need to be soaked ahead of time. To do this place the dried beans in a bowl and cover with cold water. Put the beans in the refrigerator to soak for at least 6 hours or up to 24.
---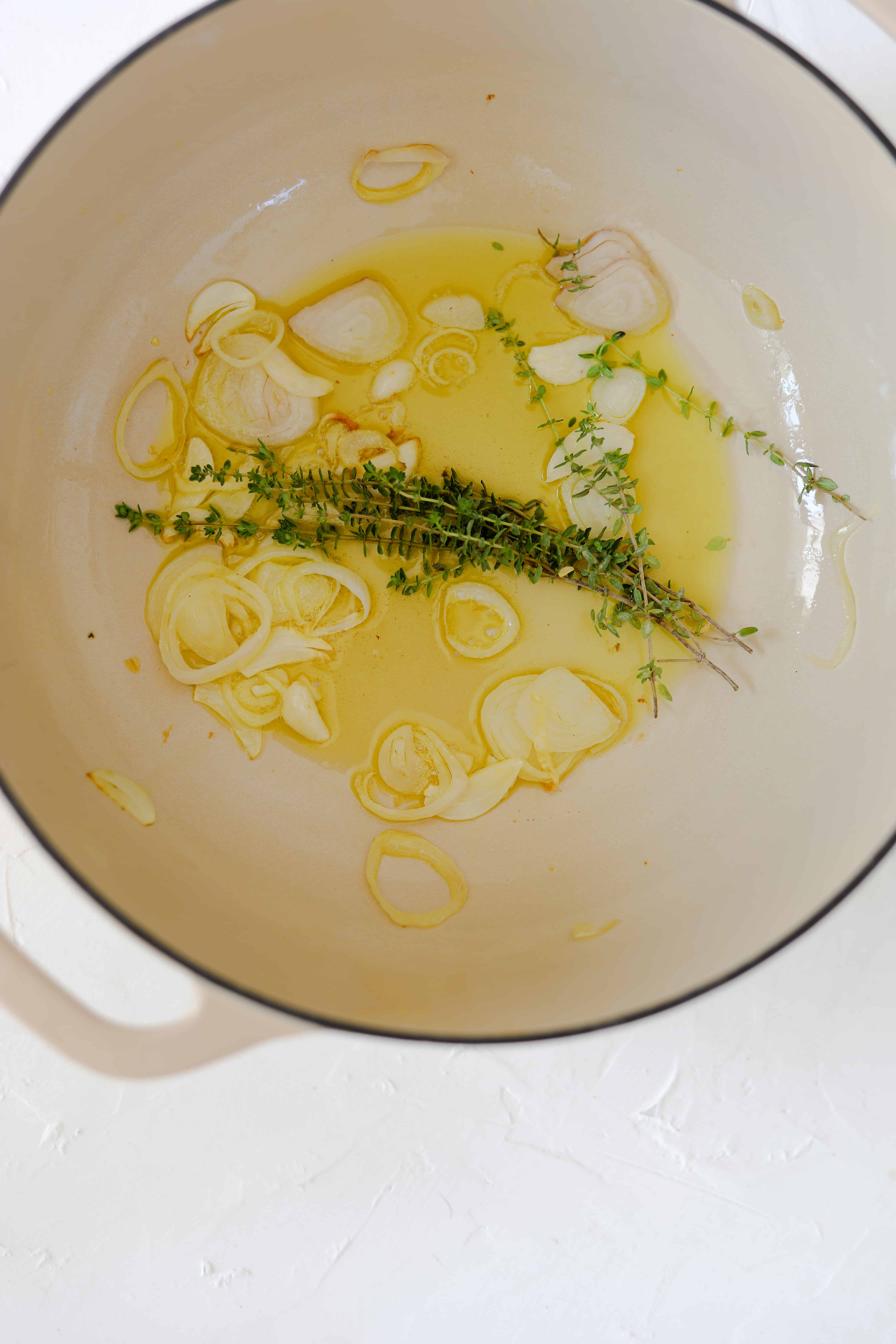 First: Sauté the shallots, garlic, thyme in olive oil.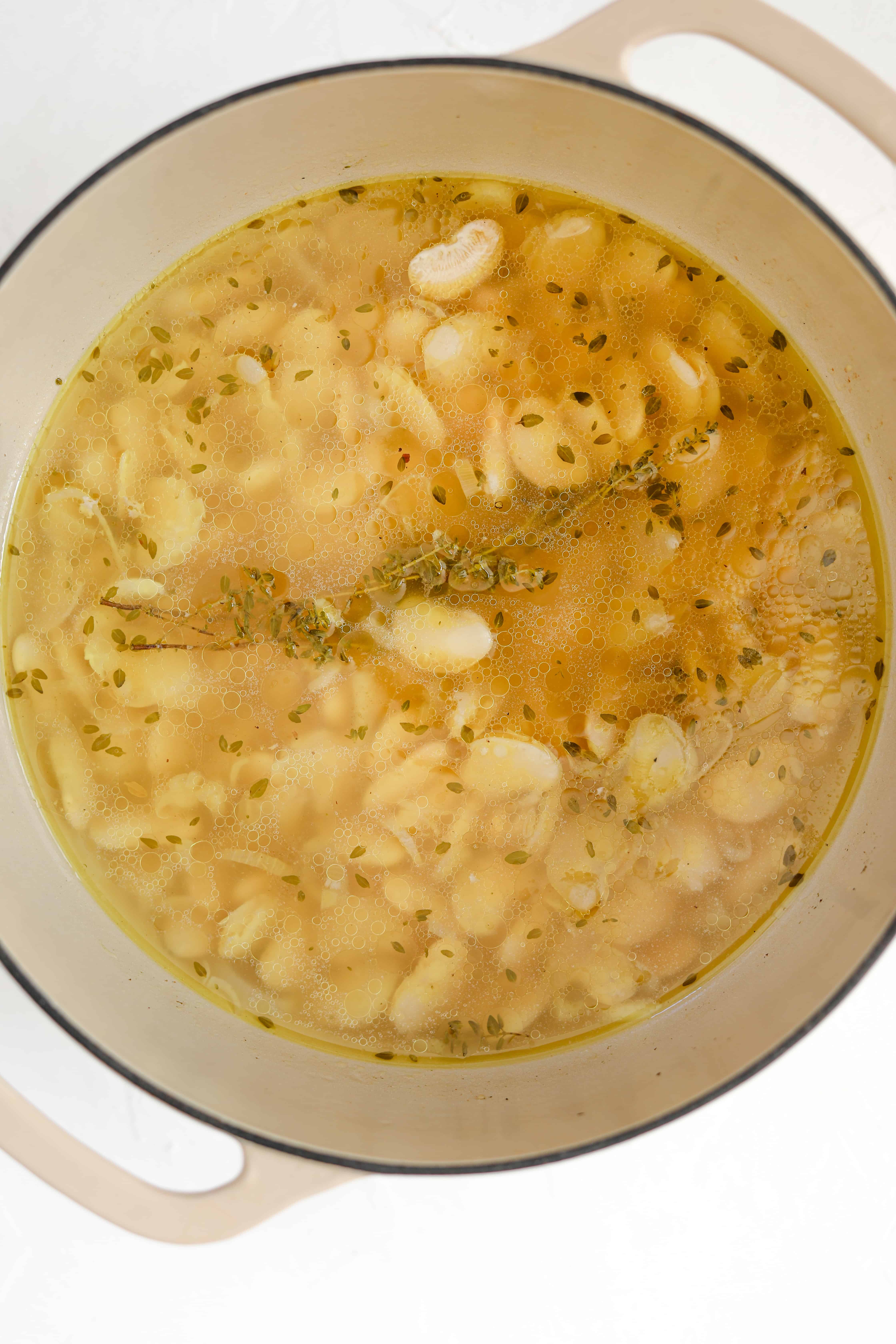 Next: Cover the beans with chicken stock and simmer for 1 1/2 – 2hrs until creamy and tender!
---
---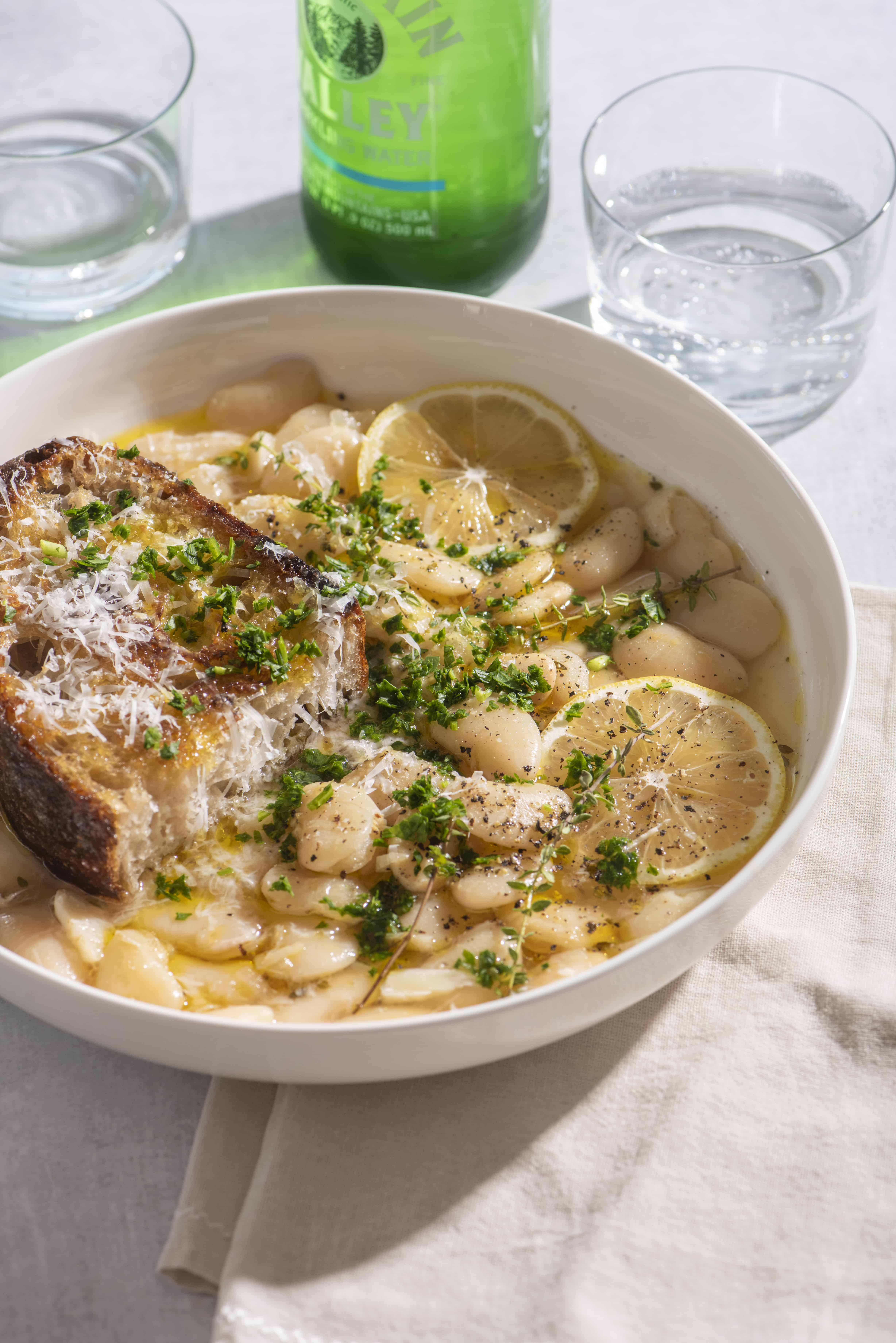 ---
If you love Brothy White Beans with Parmesan + Lemon check out more great recipes→