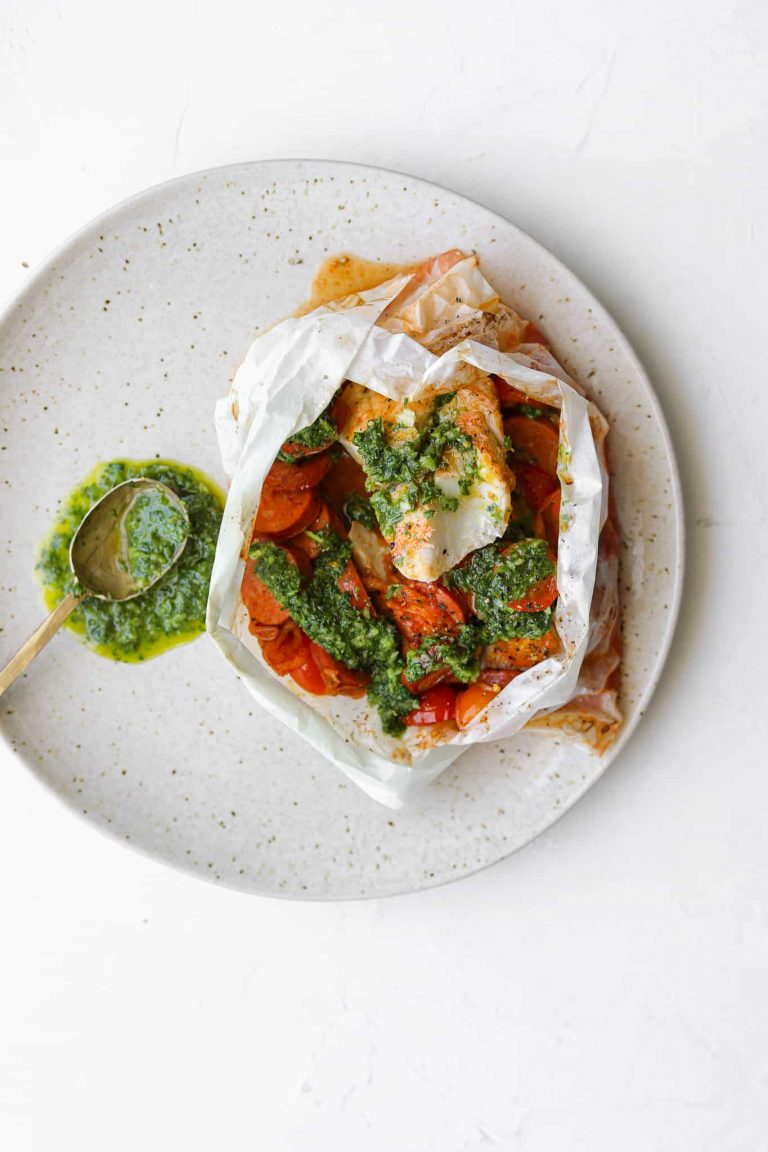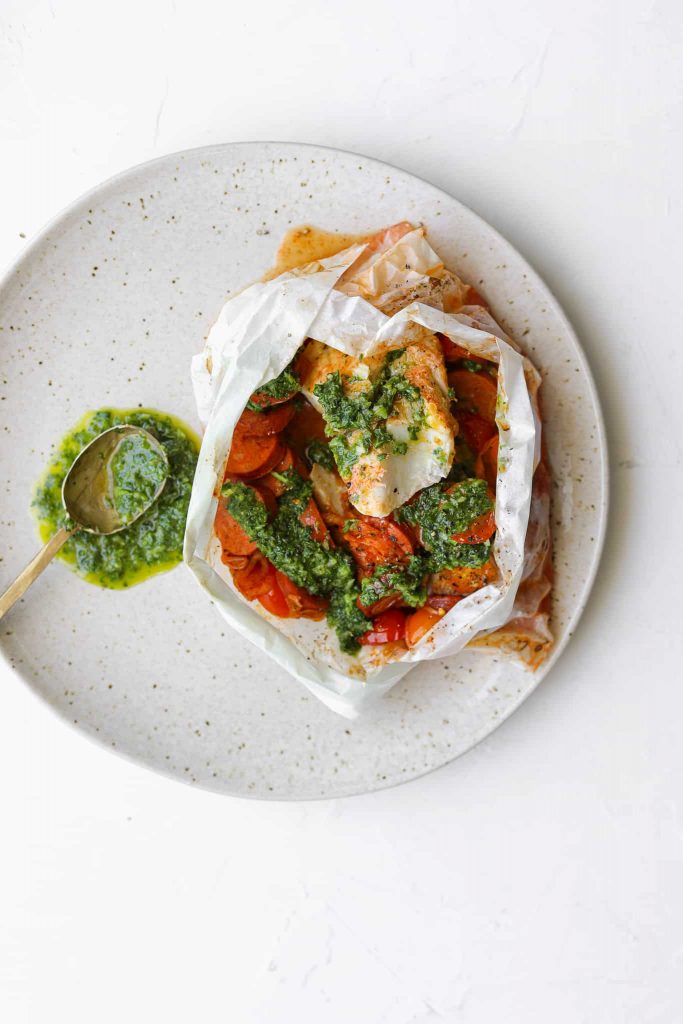 This recipe for Parchment Baked Cod with Chorizo and Tomatoes is perfect for anyone new to cooking fish!
I love this method of cooking fish for a quick and easy dinner. Steaming fish in parchment paper or "en papillote" results in tender juicy fish. It's so east you can't mess it up! Once you get the hang of this technique you can use it 1000 different ways. See my recipe variations below.
I serve mine with a fresh chimichurri sauce on the side. I like how it cuts the smokey-spiciness of the chorizo! Here is the recipe if you'd like to try it: Chimichurri Recipe
What is "en papillote"?
En Papillote or "in paper" is a technique for baking fish in individual paper pouches. The moisture inside the pouches perfectly steams the fish. You can also use this technique to cook vegetables like asparagus and green beans!
Tips for parchment baked fish:
Parchment, Foil or Wax Paper? Parchment paper is best. You can use aluminum foil if you don't have parchment. Do not use wax paper, it will melt!
This is my favorite brand of parchment paper, it lasts forever → 200 Parchment Sheets!
How to fold the parchment into a packet: Lift the parchment paper on the two opposite sides to meet in the middle above fish. Roll them together until it meets the fish, crimp it to secure it in place. Next, roll one opposite side until it meets the fish and then tuck it underneath itself. Repeat with the last side. If you're having trouble getting the paper to stay you can use a little bit of tape or metal clips to secure the paper.
More ways to cook fish en papillote:
Once you get a hang of the technique of baking fish in parchment paper feel free to try some different flavor combinations →
-Cod with miso, scallion, soy sauce and shitake mushrooms!
-Salmon with fennel, orange segments, and champagne vinegar!
-Shrimp with corn, basil, and tomatoes. Top with crumbled feta!
---
How to prepare parchment baked cod with chorizo + tomatoes:
---
Parchment Baked Cod with Chorizo + Tomatoes
Cod baked "en papillote" with Spanish chorizo and fresh tomatoes.
Ingredients
2

6oz

filets of cod, boneless and skinless

1/2

c

sliced spanish chorizo

1/2

c

cherry tomatoes

halved

1

large

shallot, thinly sliced

3

tbsp

olive oil

1

tsp

smoked paprika

3

tbsp

sherry vinegar

salt + pepper

2

sheets of parchment paper
Instructions
Preheat the oven to 400. In a large bowl toss the cherry tomatoes, smoked paprika, chorizo, shallot, olive oil, and lemon juice. Place one piece of cod in the center of the parchment paper. Season the fish with salt and pepper and top with half of the tomato, chorizo mixture. Repeat this process with the second piece of fish.
To seal the parchment:
Lift the parchment paper on the 2 opposite sides to meet in the middle above fish. Tightly fold-down the paper until it reaches the fish, crimping to seal. Roll up and crimp the other two ends and tuck them under the fish. Transfer the parchment packets to a baking tray and bake for 15-18 minutes until the fish is firm and cooked through.

Serve the fish in its parchment, for an impressive presentation!
---
Check out these other great recipes →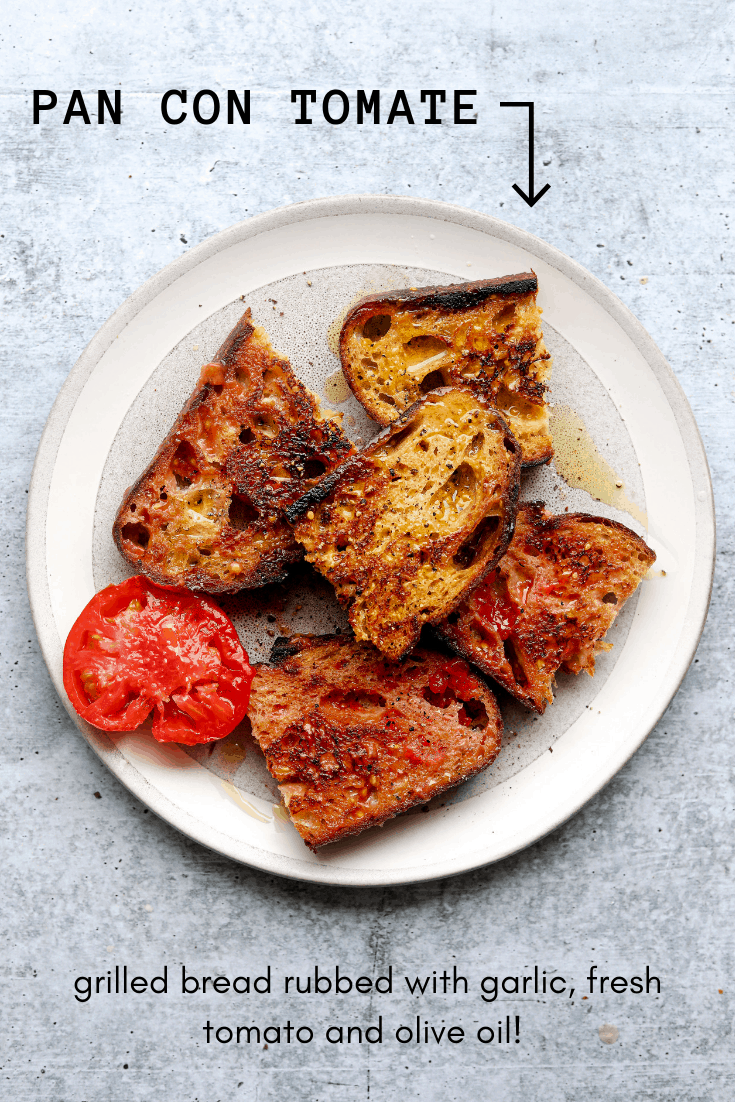 Pan con Tomate
The summer before my senior year of high school I conned my parents into sending me to Spain for a Spanish language immersion program. The experience was one I'll never forget! Spanish people know how to live! They have the best taste in music, dancing, food, and wine. Not to mention; I could really behind…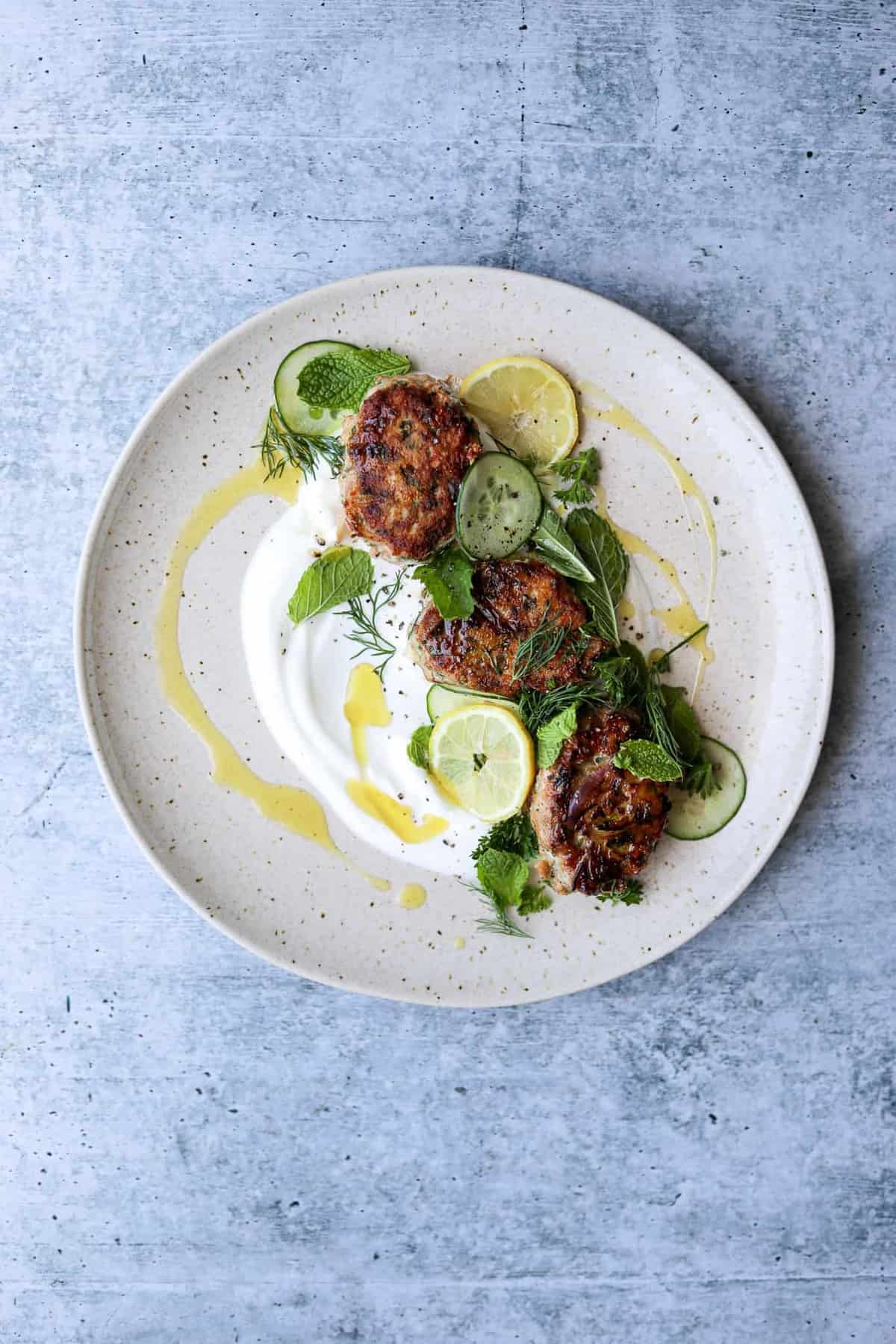 Chicken Koftas with Yogurt and Herb Salad
This recipe for chicken koftas with yogurt and herb salad is the perfect dish to impress at your next dinner party! Koftas are a middle eastern spiced meatball. I love the combination of dried spices and fresh herbs. They're super rich and flavorful so I like to serve them with tangy Greek yogurt and fresh…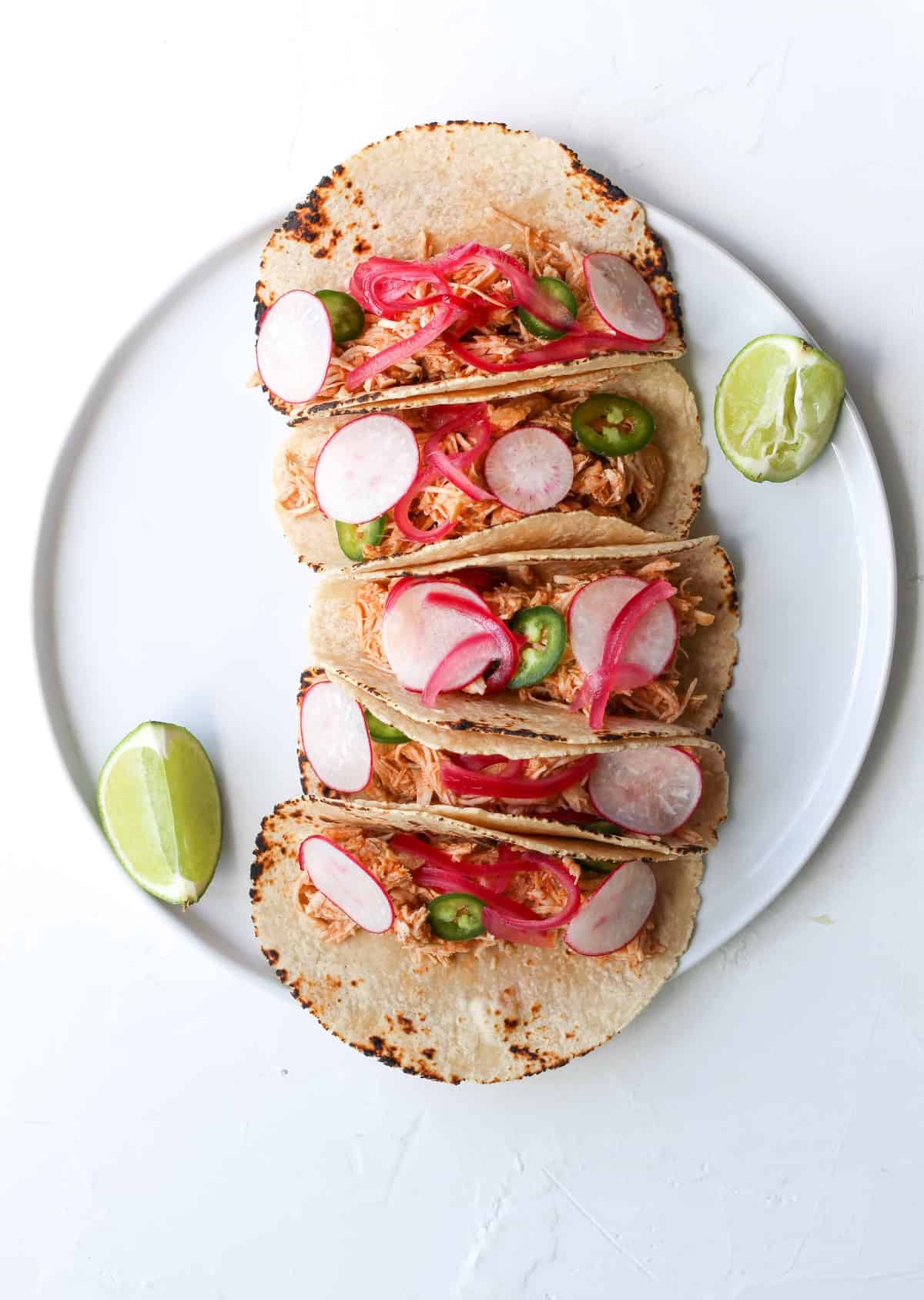 Beer-Braised Shredded Chicken Tacos
These beer braised chicken tacos are so damn easy you're going want to add them to your taco Tuesday routine ASAP! Top them with: avocado, salsa, cheese, sour cream, pickled red onion or whatever your heart desires! I do strongly suggest you wash them down with my Perfect Mezcal Margarita. My biggest dinner "wins" with…
If you loved Parchment Baked Cod with Chorizo + Tomatoes please let us know in the comments and leave a five-star review!