This recipe is inspired by one of my favorite Spanish tapas, Patatas Bravas. Crispy oven-roasted potatoes topped with smokey tomato aioli!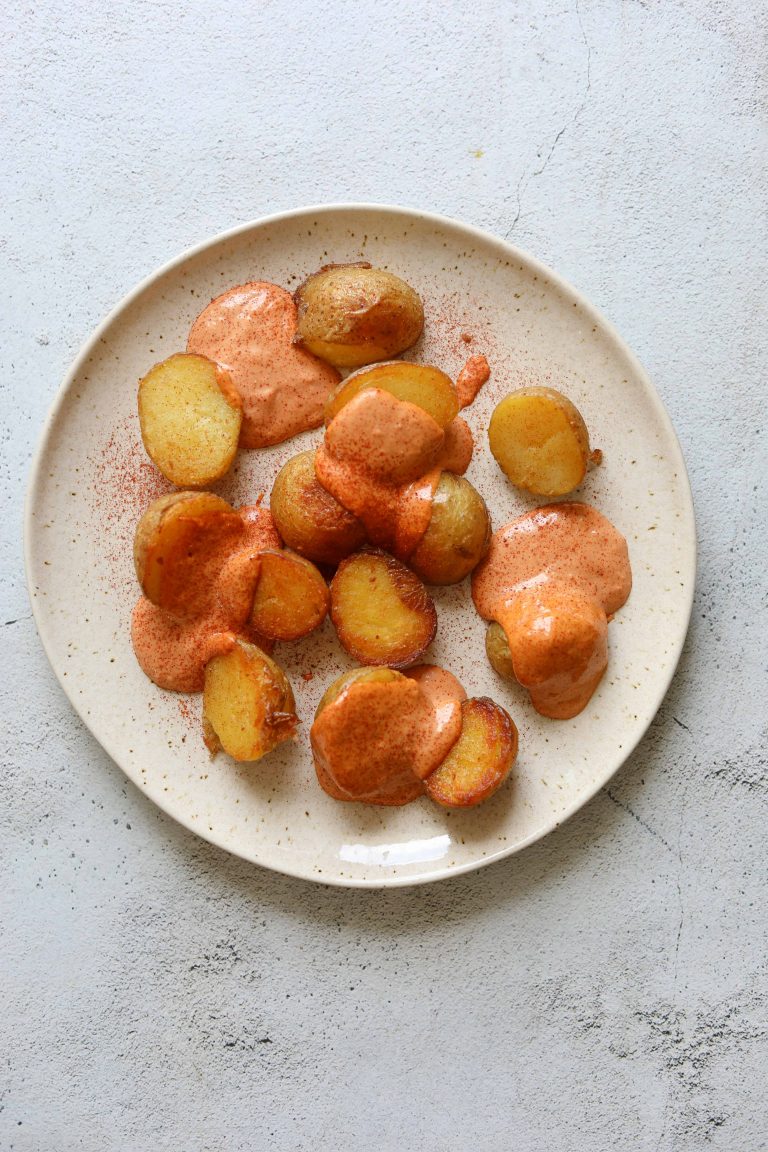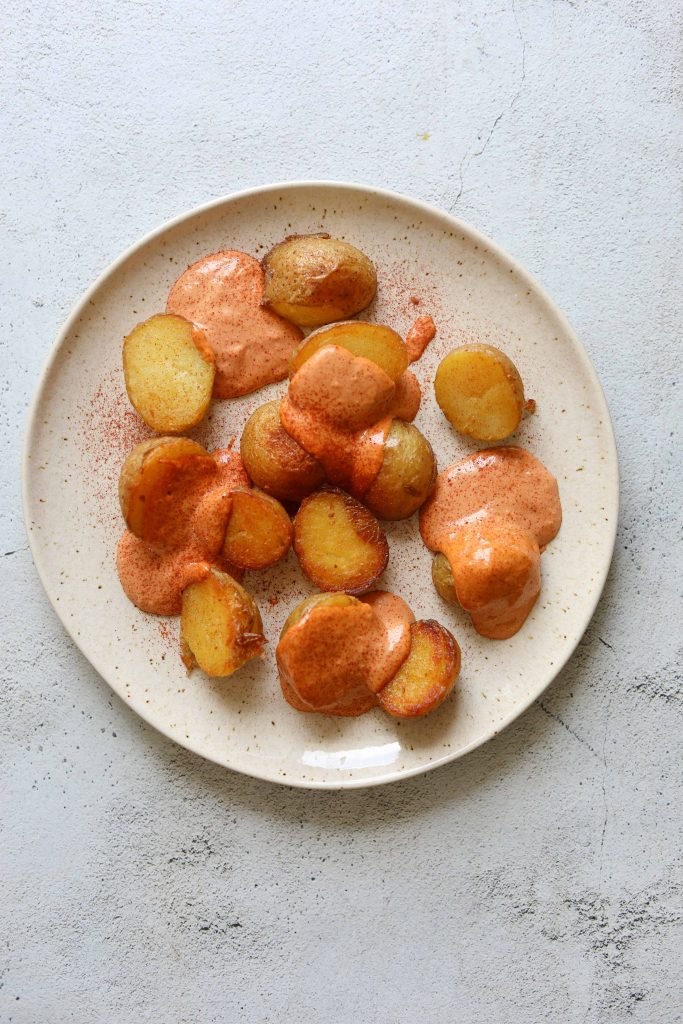 Patatas Bravas is a very typical Spanish Tapa. They're usually fried potatoes topped with two different sauces; a tomato sauce, and aioli. My version switches up a few things. First of all, I avoid frying at all costs. Not even for nutritional reasons but because I live in a small apartment and if I fry something my whole house will smell like fried food for days. Instead, I steam, then oven-roast the potatoes until they are crispy and golden brown. Rather than two sauces, I've combined the aioli with tomatoes to create a smokey tomato aioli that's great for dipping and dunking!
Patatas Bravas with Smokey Tomato Aioli Serving Suggestions→
Serve Patatas Bravas for brunch with your favorite style of eggs or pair with one of these awesome recipes:
Parchment Baked Cod
Slow-Roasted Salmon
Steak + Farro Salad
Crispy Branzino

Patatas Bravas with Smokey Tomato Aioli, Step by step→
Simmering before roasting creates a potato with a creamy soft center and crispy outer layer!
Serve the aioli on the side for dipping or drizzled over top!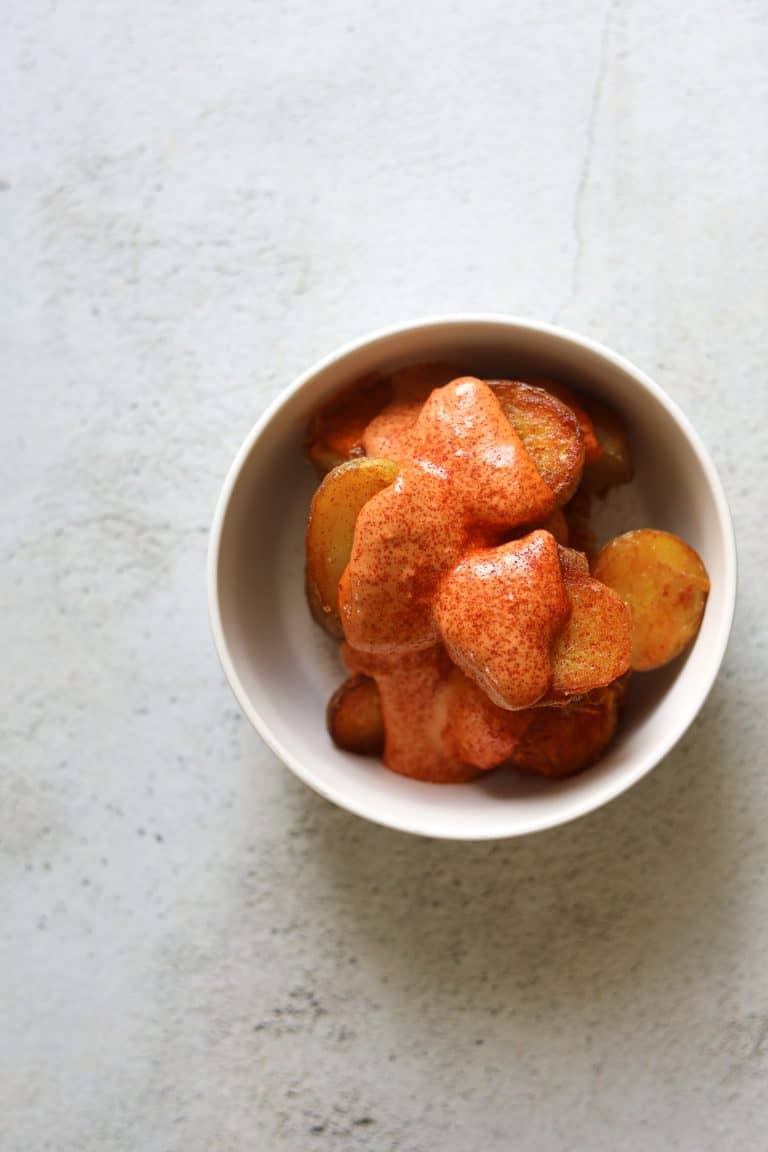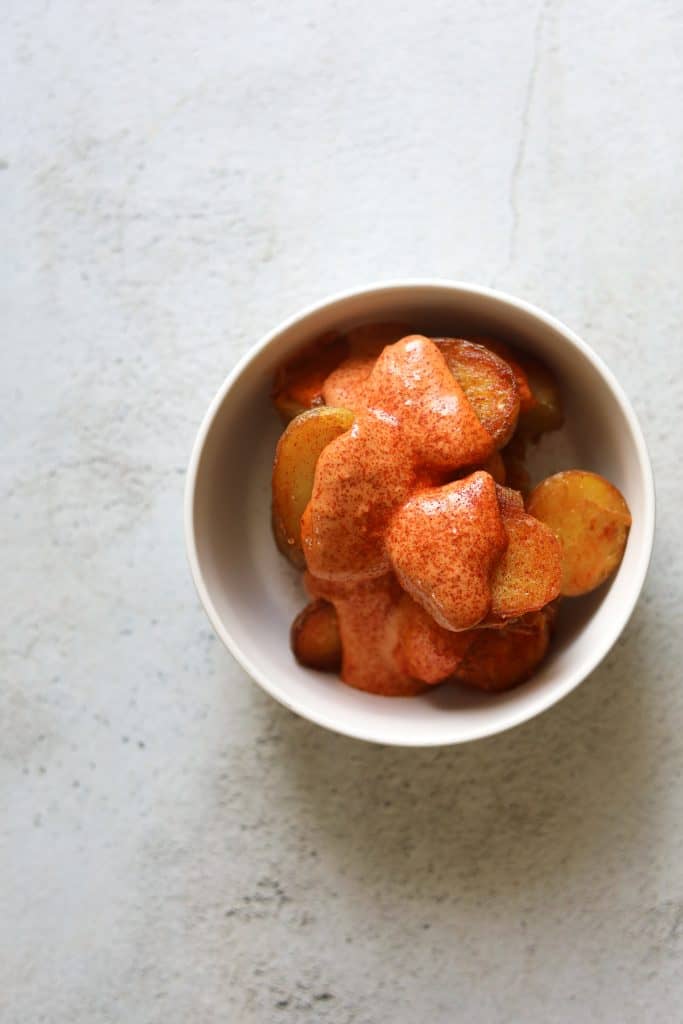 ---
If you love Patatas Bravas with Smokey Tomato Aioli, Check out more great recipes→