This creamy, garlicky labneh + tahini dip is the star of all of my crudité platters. It's great for dipping veggies or spreading across grilled bread!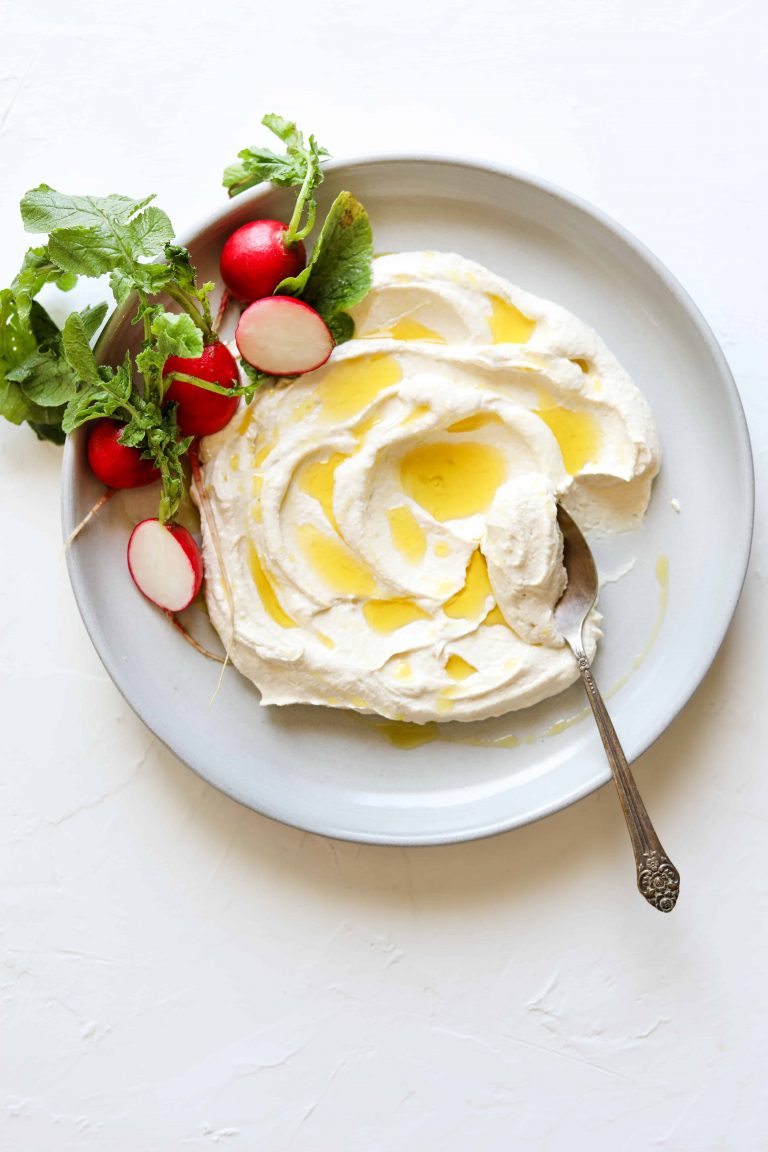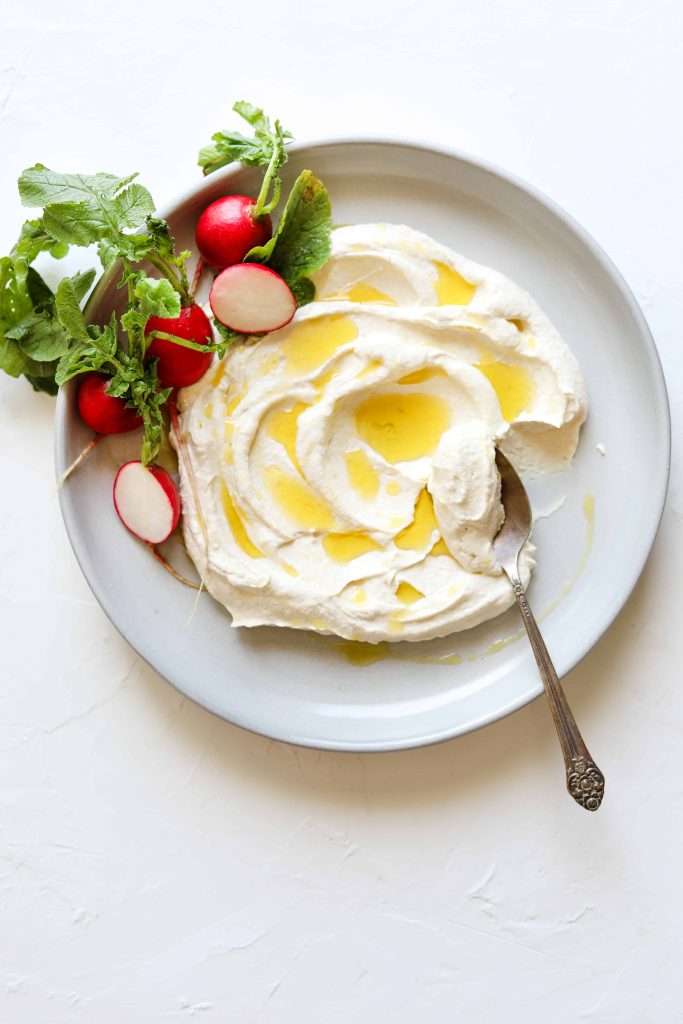 This creamy, garlicky labneh dip is a staple on all of my crudité platters. Everyone loves it but no one knows what it is. It's always a conversation starter! The best part is it's only four simple ingredients blended together in a food processor; labneh, tahini, garlic, and lemon juice!

Garlicky labneh and tahini dip is perfect for raw veggies, toasted flatbread, or spreading on homemade crostini. Additionally, it makes a great sauce for something like spiced lamb meatballs or roasted chicken + salad!
What is Labneh?
Labneh is very similar to yogurt but has a thicker consistency and tangier flavor. It's almost a cross between yogurt and cream cheese. Labneh is a very common ingredient in Middle Eastern cooking. If you can't find labneh feel free to use greek yogurt.
Garlicky Labneh + Tahini Dip in Action →
---
---
If you love Garlicky Labneh + Tahini Dip, check out more great recipes →