Homemade crostini are the perfect addition to your next charcuterie and cheese platter, or serve them alongside garlicky labneh dip!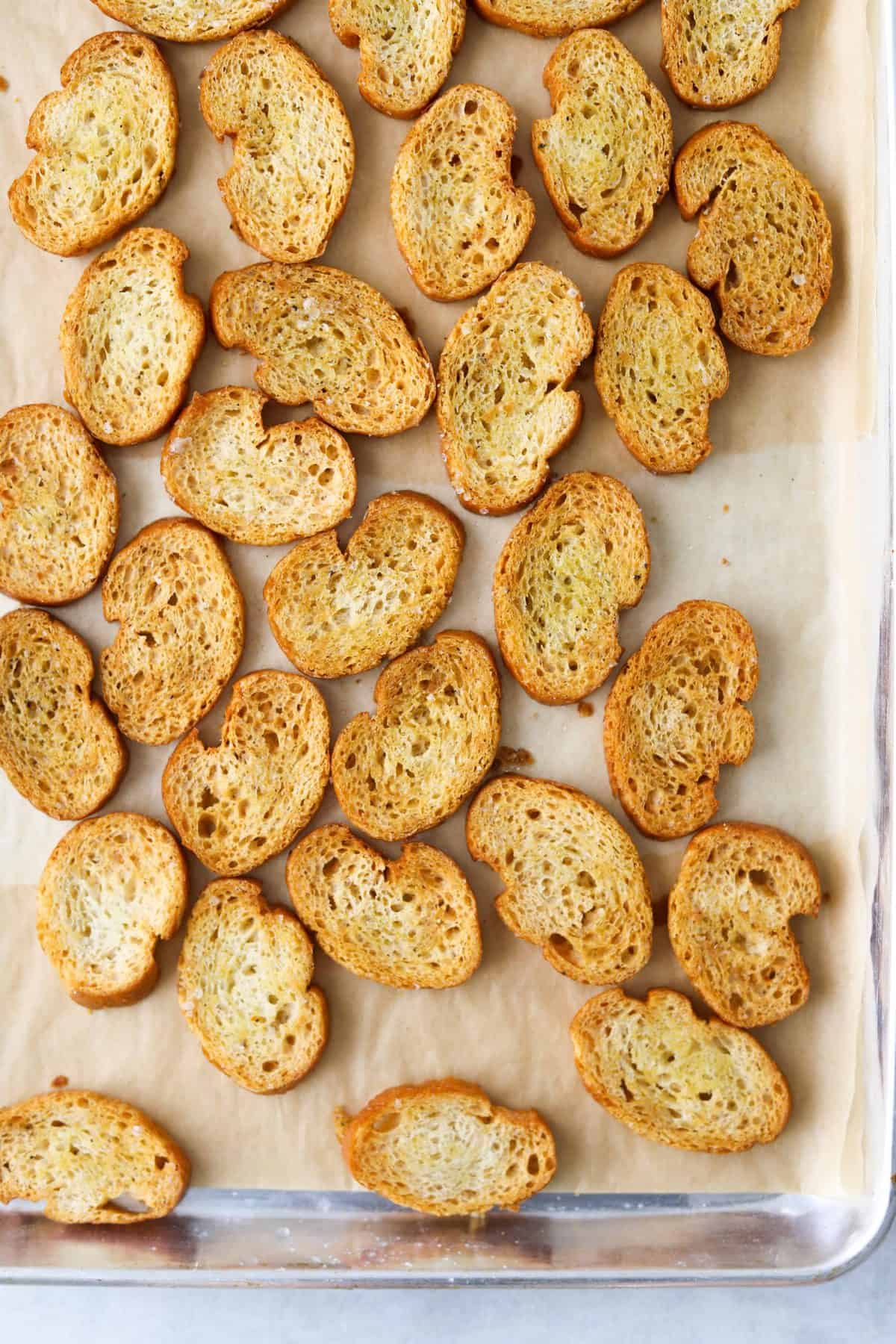 Four simple ingredients is all you need to make these delicious homemade crostini. These crispy little toastes make the perfect base for dips, spreads, cheeses, vegetables, or bruschetta.
How to make homemade crostini→
Step One: Preheat the oven to 375. In a large bowl toss the baguette slices with the olive oil and a generous pinch of sea salt then arrange on a baking tray in a single layer.

Step Two: Bake for 20 minutes, flipping halfway through. Turn off the oven, leaving crostini inside for ten more minutes while the oven cools. Remove from the oven then rub the warm crostini with a raw garlic clove for a subtle garlicky flavor. Let cool completely before serving or storing.

To Make Ahead→
To plan ahead bake the crostini up to a week in advance. To store, keep at room temperature in a resealable plastic bag, up to 1 week.
---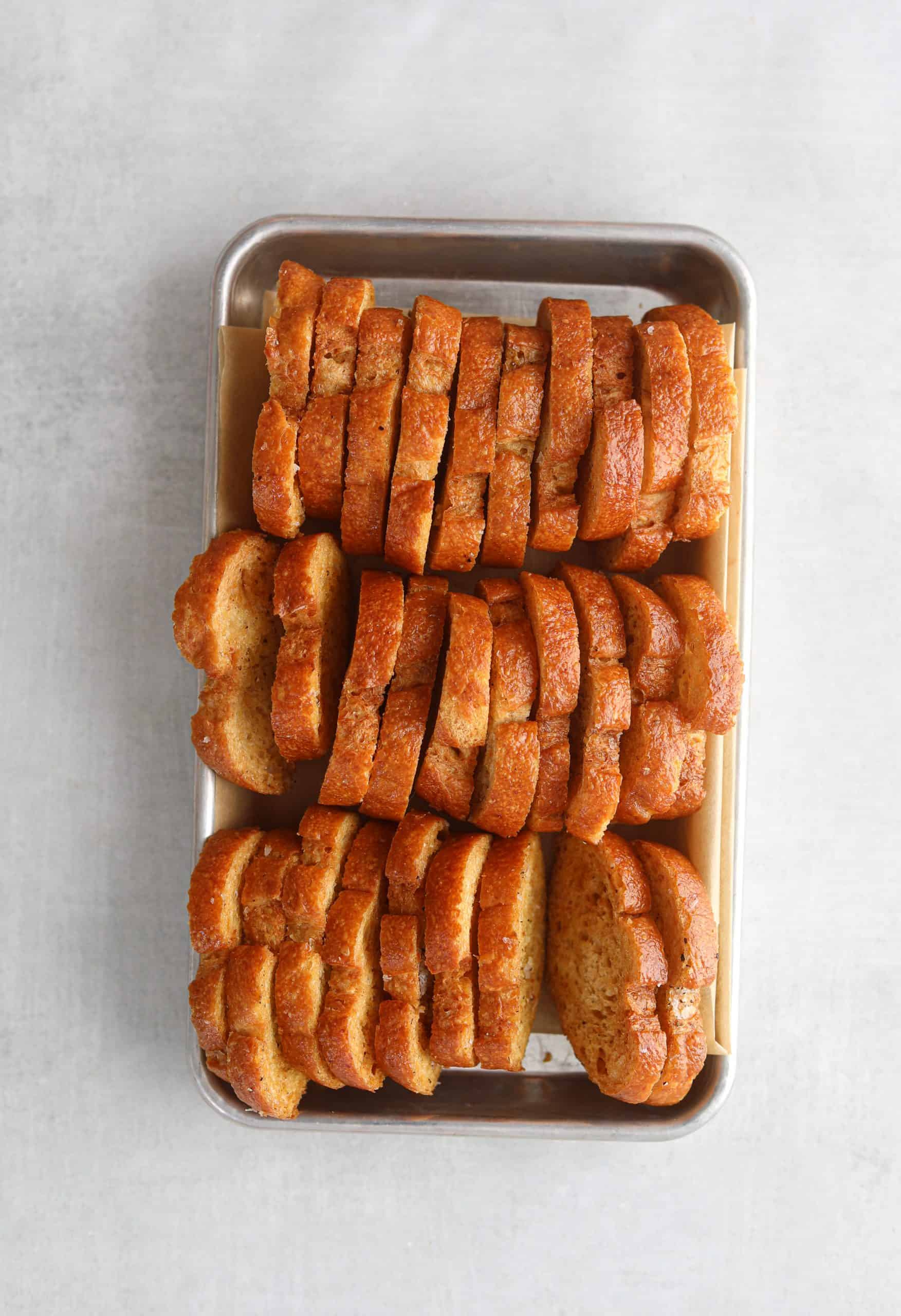 ---
Check out more great recipes→