This intensely lemony and perfectly sweet polenta cake is naturally gluten-free because it's made with almond flour and polenta. A sweet and tart Meyer lemon glaze is poured over the cake just after baking, making it unbelievably moist and flavorful!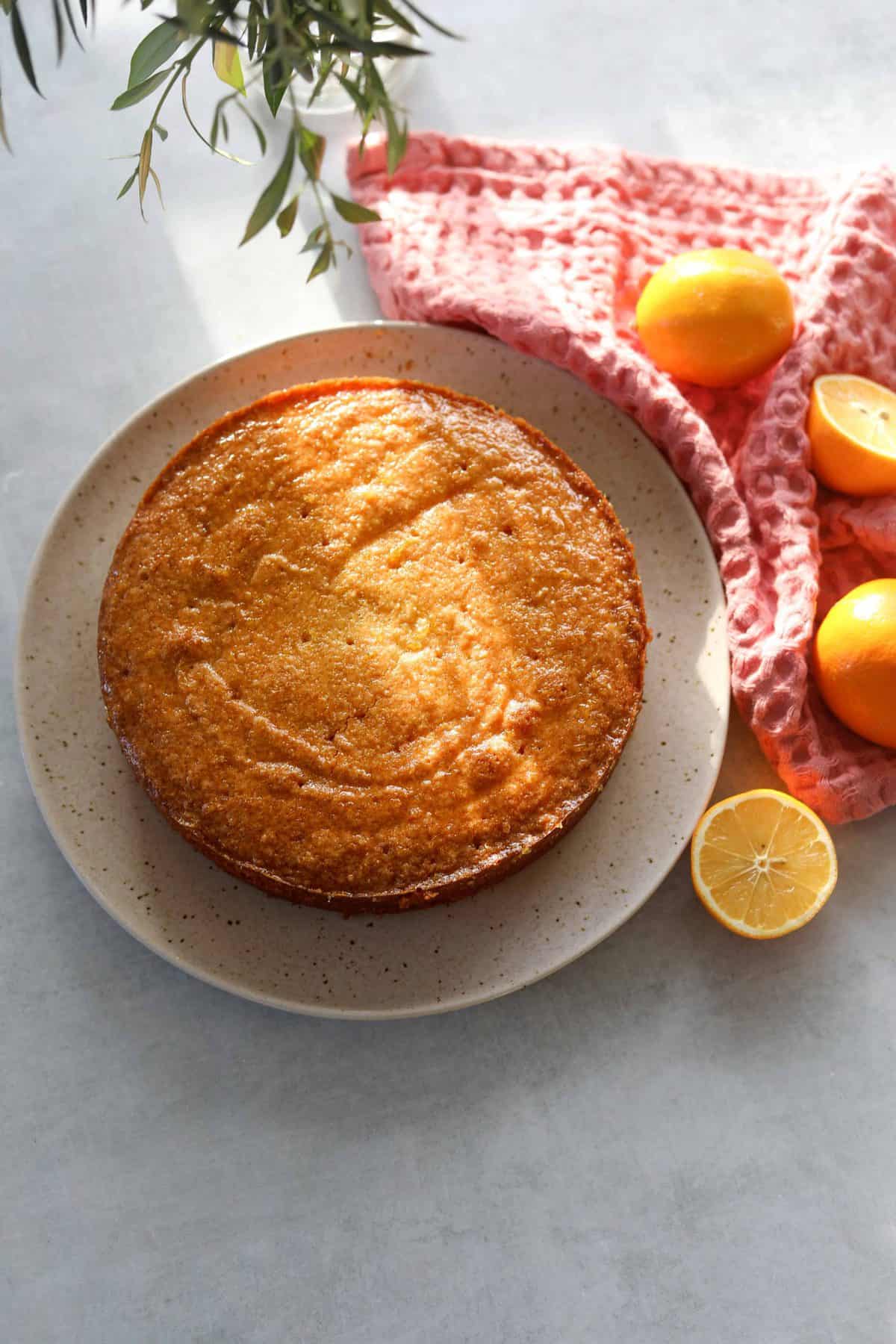 I love this making this super-simple, rustic, polenta cake! Mostly because it's made with ingredients that I always have on hand like almond flour, polenta, eggs, sugar, and butter. I can't be the only one with a half-empty bag of polenta in the pantry that needs using up!

Meyer lemons make this cake extra special! They have a sweeter, delicate, floral flavor and are much less sharp and acidic than regular lemons. That being said you CAN use regular lemons in this recipe or even oranges will work!

Polenta is the other star of this recipe. It gives the cake a pleasantly gritty texture. See more information below on the types of polenta and cornmeal you can use for this recipe.
---
What type of polenta should you use→
I have made this cake 100 times. You can use any of the following; polenta (corn grits), instant polenta, cornmeal, and even semolina flour. Just keep this in mind, each of these different variations of corn flour will affect the texture of the cake slightly, but in general, this cake is easily adaptable to what you have on hand.
---
Recipe Steps→
Step One: Brush a 9-inch springform pan with butter or oil on all sides; set aside.
Step Two: Cream the butter and sugar, then add the eggs to the mixer one at a time.
Step Three: Fold in the dry ingredients and lemon zest. Pour the batter into the prepared pan. Bake 35-40 minutes.
Step Four: Make the glaze: Whisk together the powdered sugar and lemon juice.
Step Five: Using a cake tester, prick holes all over the top of the cake; pour Meyer lemon glaze over the cake and let cool completely. Remove from pan and serve.
---
Did you make this recipe?
Leave a review below, then snap a picture and tag me @craving_california and use #cravingcalifornia on Instagram so I can see it!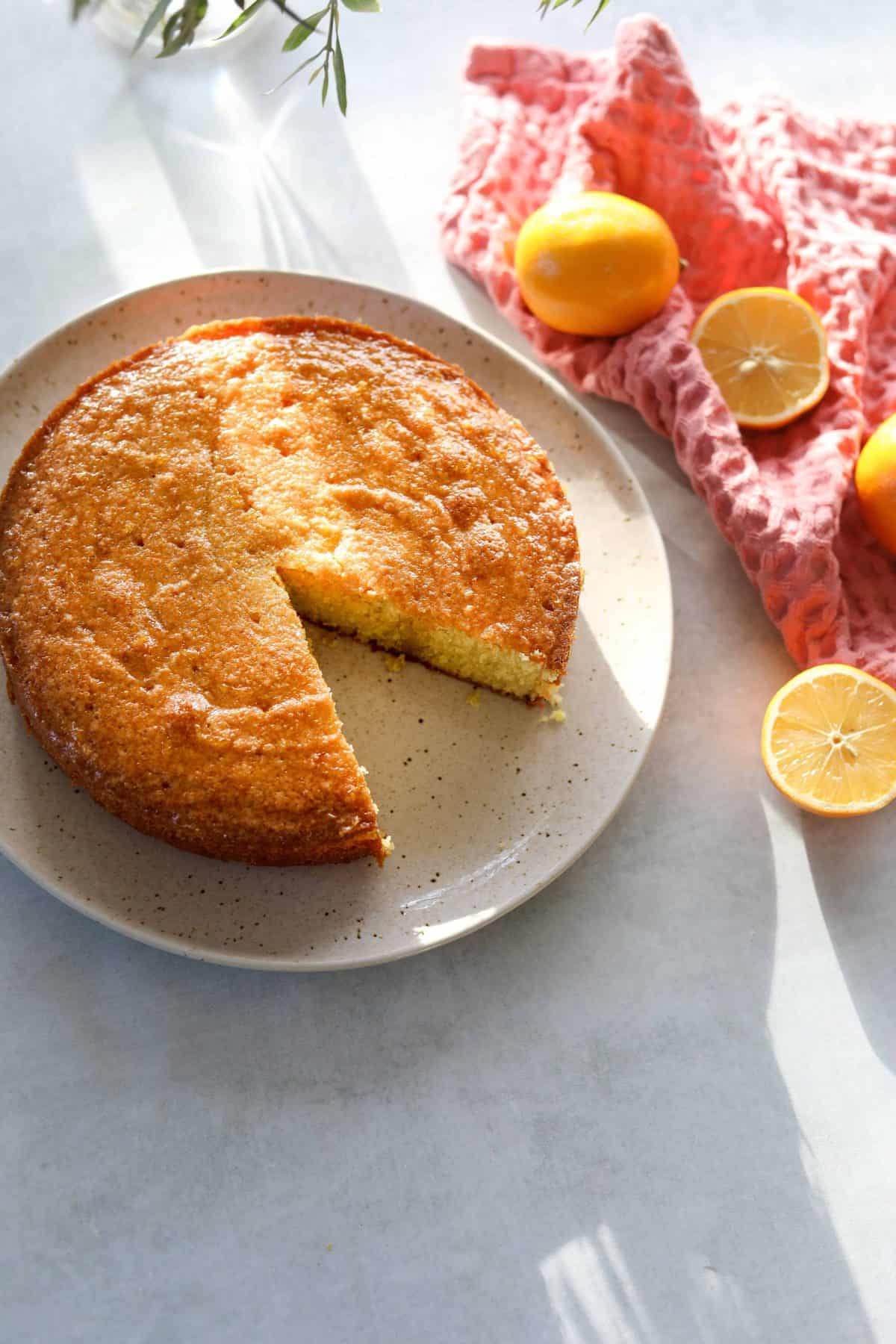 Check out more great recipes→