What makes this pizza so special? After taking this bubbling, cheesy, spicy soppressata pizza from the oven, it's drizzled with honey! Spicy soppressata and sweet, golden honey is a surprising but delicious combination you must try!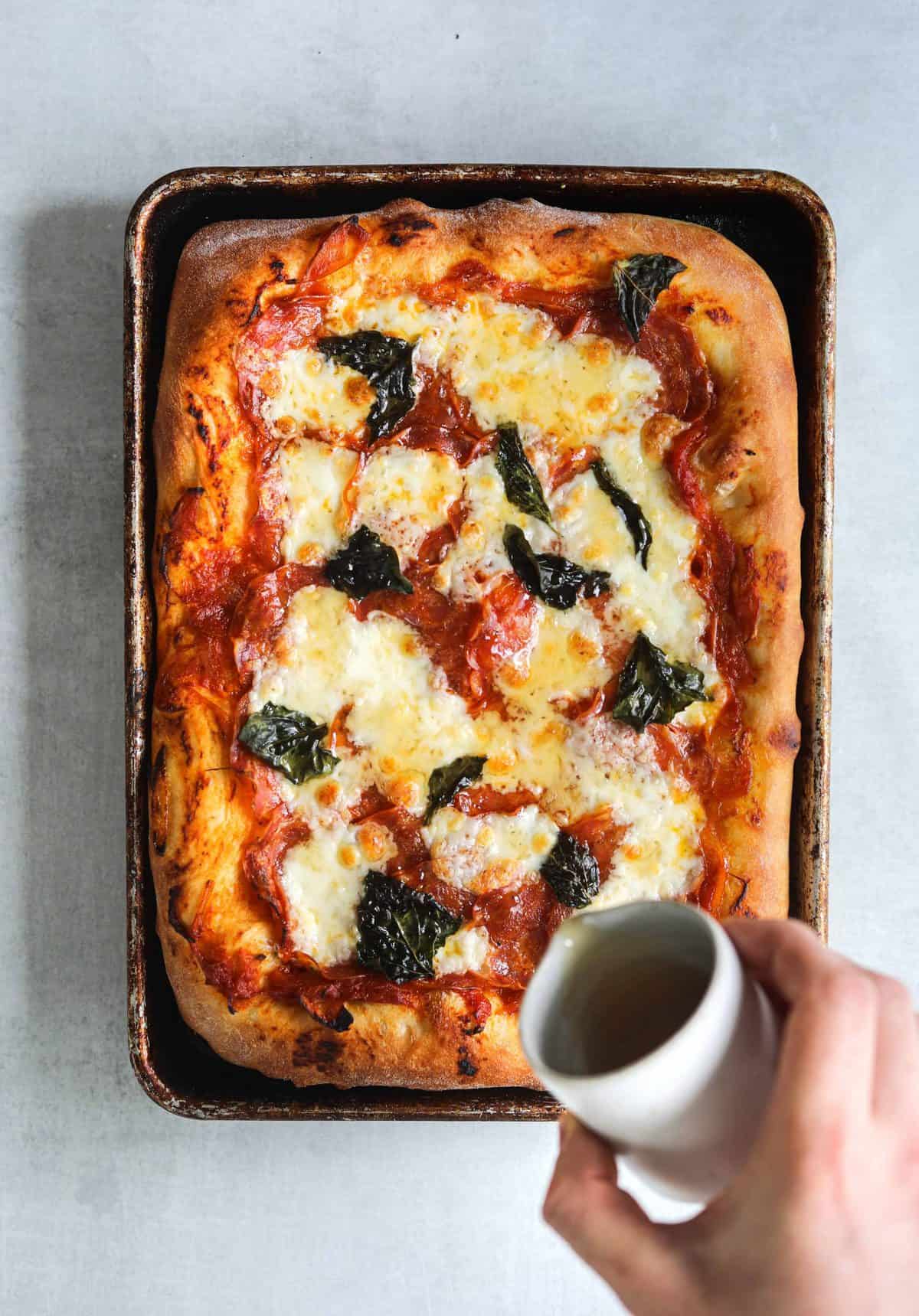 Have you ever heard of a "bee sting" pizza? I hadn't until a recent dinner at one of my favorite local Italian restaurants. As its name suggests, a bee stick pizza is spicy, hence the "sting" but also sweet because after baking, it's drizzled with honey, which is where the "bee" comes in.

This recipe is super-simple and only requires a few ingredients! Start with store-bought pizza dough or make your own. After that, all you need is canned tomatoes, mozzarella, spicy soppressata (or pepperoni), and a little bit of honey. I love any dinner that I can throw on a sheet pan, put in the oven, and call it a day. For another excellent sheet pan dinner, check out these chicken tacos al pastor.
Recipe Steps:
Step One: Roll the pizza dough out into a large rectangle. Transfer to a prepared baking sheet, spread with the tomatoes, then a layer of soppressata, then cheese and then basil.

Step Two: Transfer to the oven and bake for 20-25 minutes or until the crust is golden brown.
Step Three: Remove the pizza from the oven and a drizzle of honey. Serve immediately!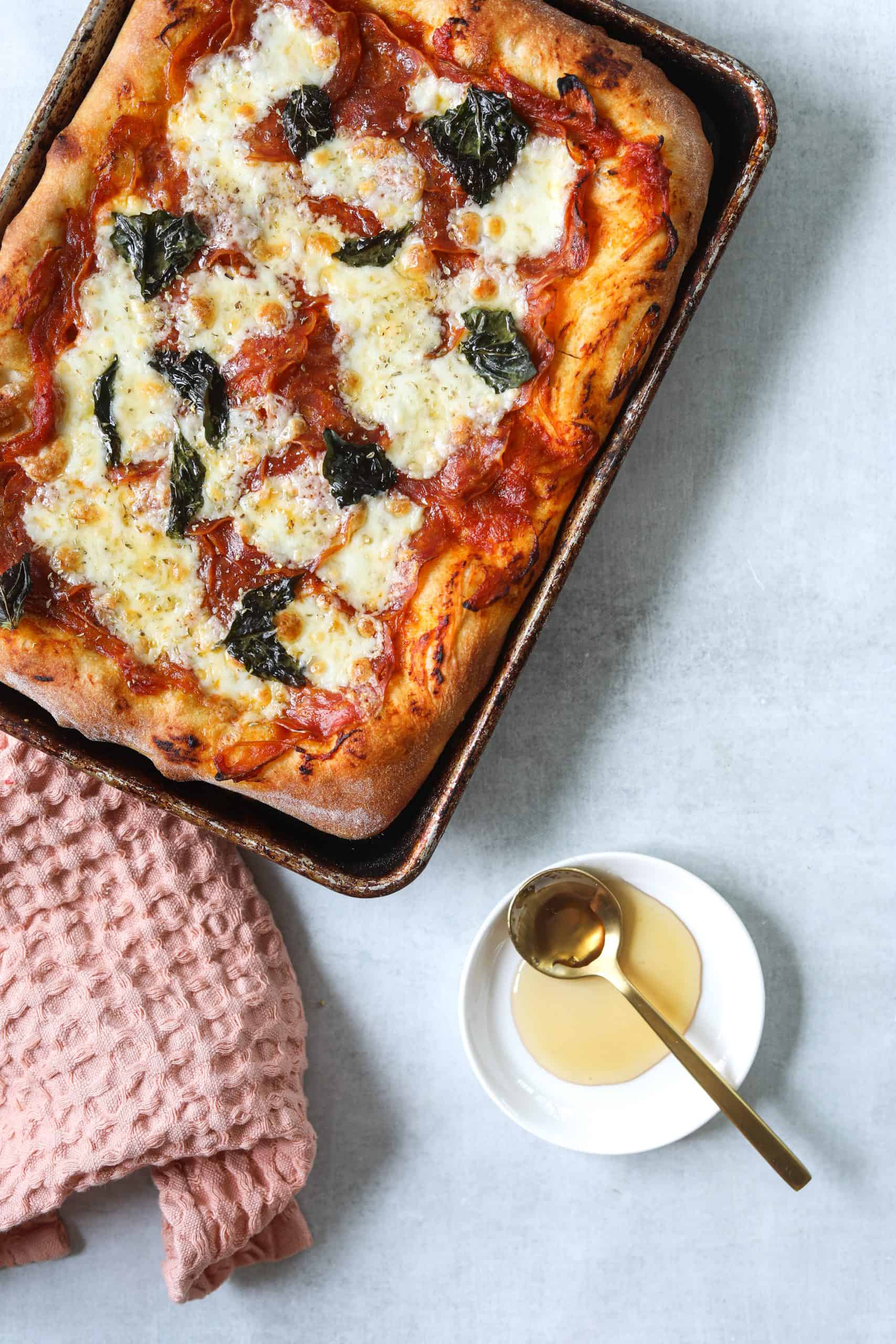 Serve this sheet pan pizza with:
Kale Caesar Salad
Broccolini with Calabrian Chilis
Chopped Salad
Farro Salad
Did you make this recipe?
Leave a review below, then snap a picture and tag me @craving_california and use #cravingcalifornia on Instagram so I can see it!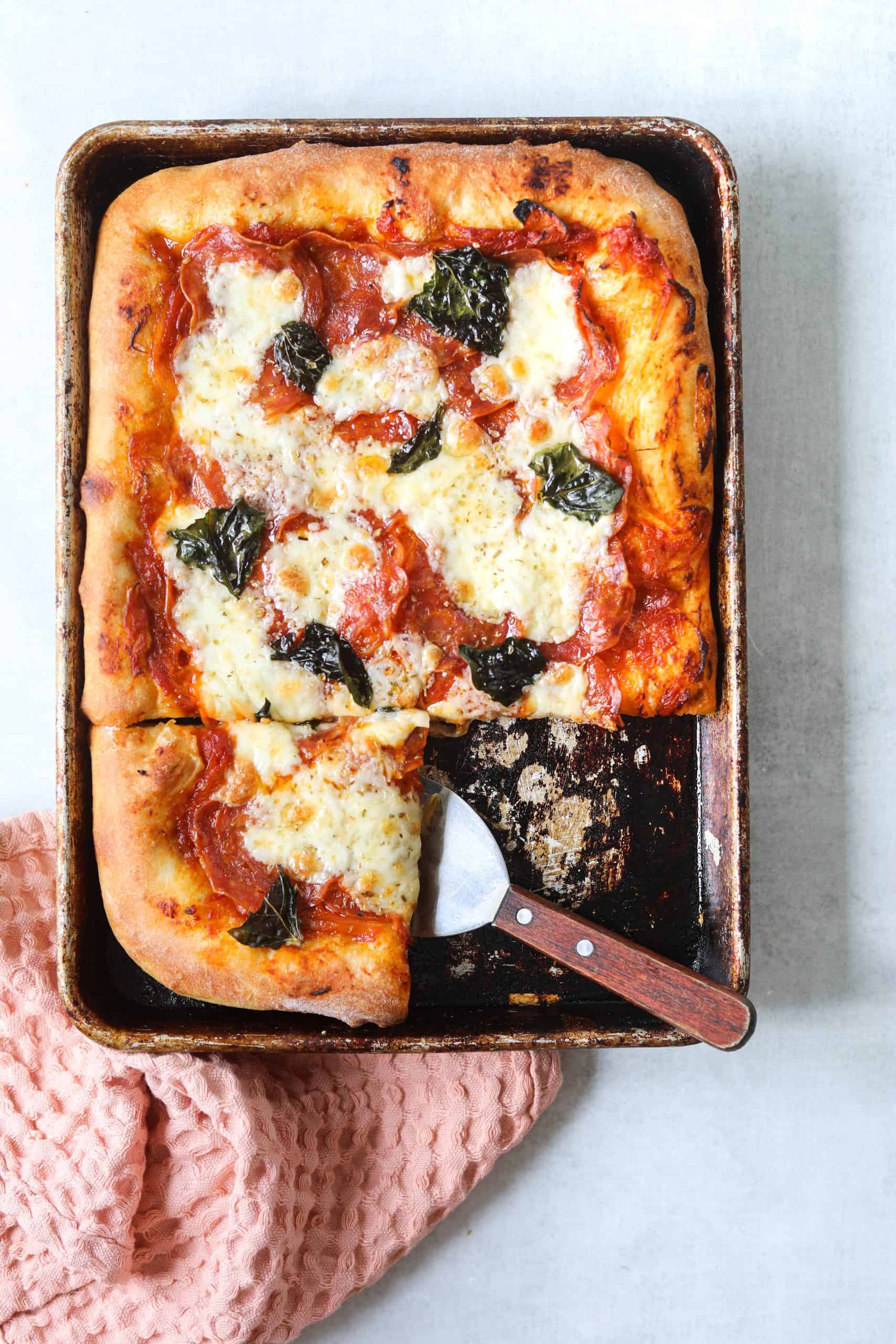 Check out more great recipes→