Crispy, crunchy, gluten-free puffed millet granola with almonds, honey, and coconut! Sprinkle over creamy Greek yogurt, top with fresh fruit and a drizzle of honey! Voila! Breakfast is served!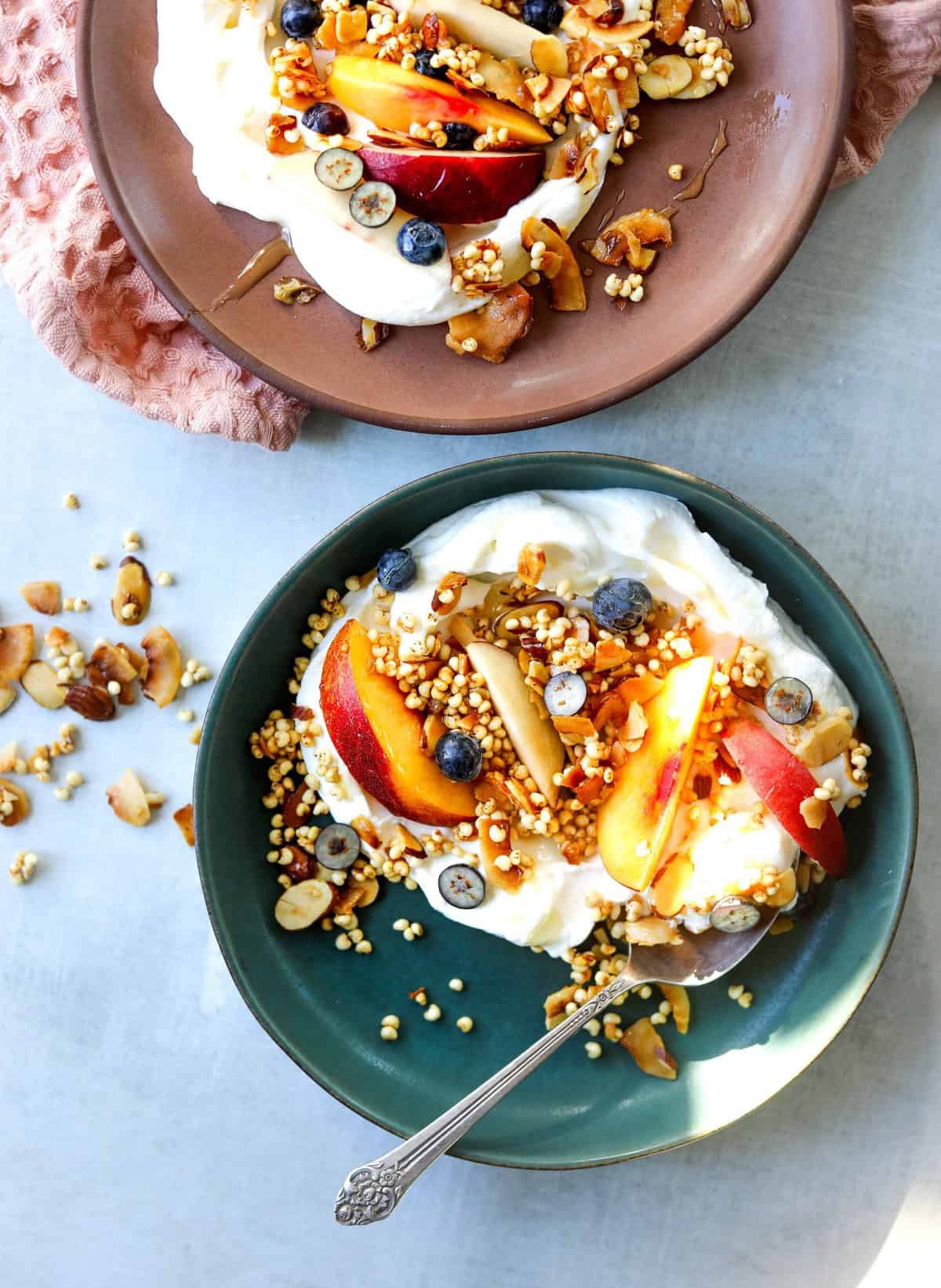 This perfectly sweet, puffed millet granola is healthy, easy to make, and only requires five simple ingredients! Traditionally, granola is made with rolled oats but I wanted to switch things up a bit for this recipe. Puffed millet can be found in the cereal aisle of the grocery store next to other puffed grains like rice, quinoa, and kamut. You can enjoy this granola like cereal with a bowl of milk or sprinkle it over greek yogurt and whatever fruits are in season. Totally up to you!
Recipe Ingredients→
Puffed Millet: Millet is a cereal grain. You can find it "puffed" in the cereal section of the supermarket. Puffed rice or quinoa will also work.
Slivered Almonds: Make sure you get un-toasted almonds as they will toast up as the granola is baking!
Coconut Flakes: I like the thick coconut flakes rather than shredded coconut. The flakes add a great texture to the granola. Make sure they are un-sweetened.
Butter: Butter is ideal, it adds so much flavor but coconut oil or vegan butter will work too.
Honey: Feel free to substitute maple syrup, especially if you're aiming for vegan granola.
Recipe Steps→
Step One: Toss all of the ingredients together in a large bowl. Mix until thoroughly combined.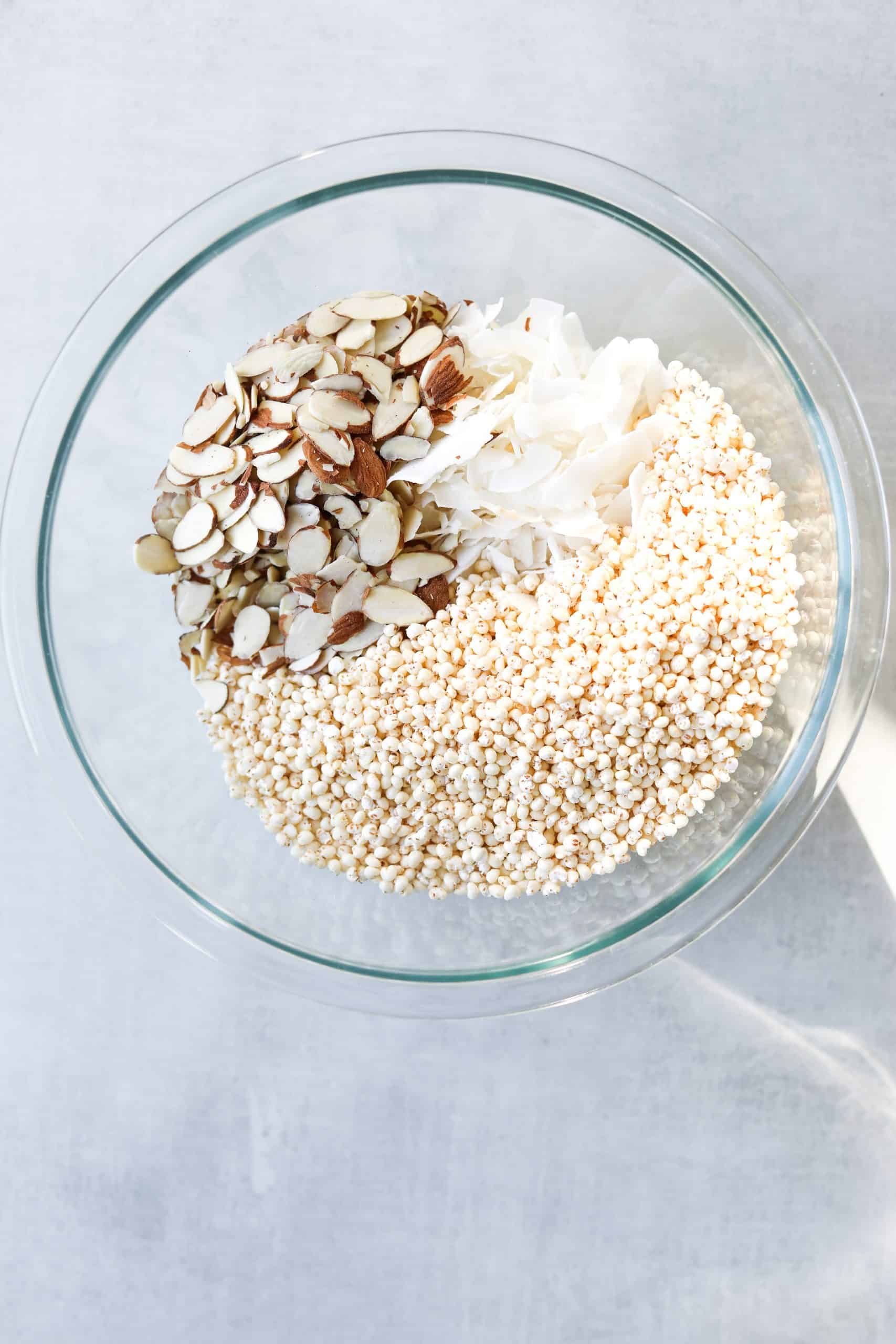 Step Two: Pour the mixture onto a parchment-lined baking tray. Bake for 15 minutes at 325, stirring halfway through, then turn the oven temperature down to 200 and bake for an additional 15 minutes.
Step Three: Take the granola out of the oven and let cool completely on the pan before serving or transferring to a storage container. When stored in an airtight container, this granola will keep for up to two weeks.
Did you make this recipe?
Leave a review below, then snap a picture and tag me @craving_california and use #cravingcalifornia on Instagram so I can see it!
---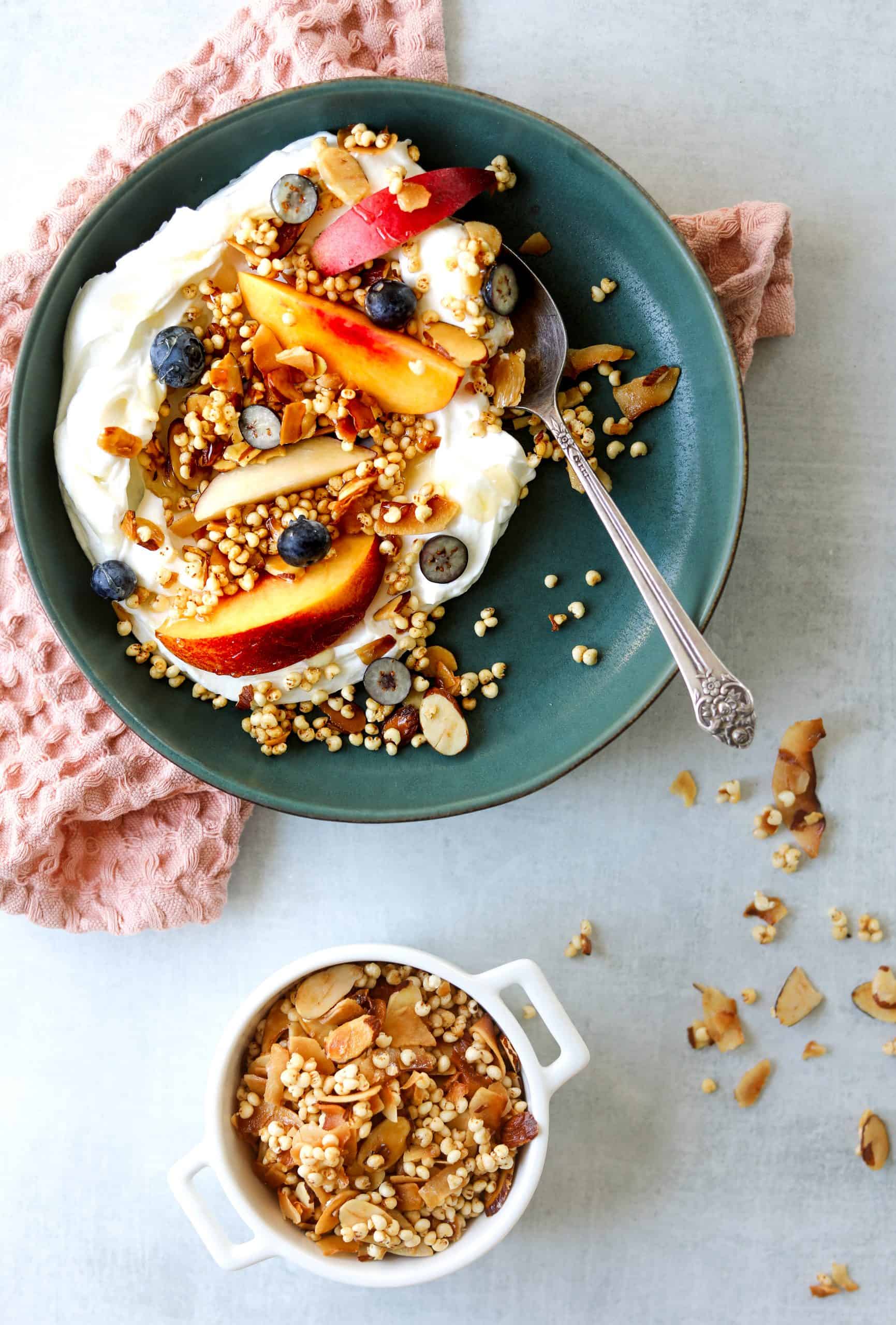 ---
Check out more delicious recipes→