Perfectly seared scallops with citrusy preserved lemon dressing!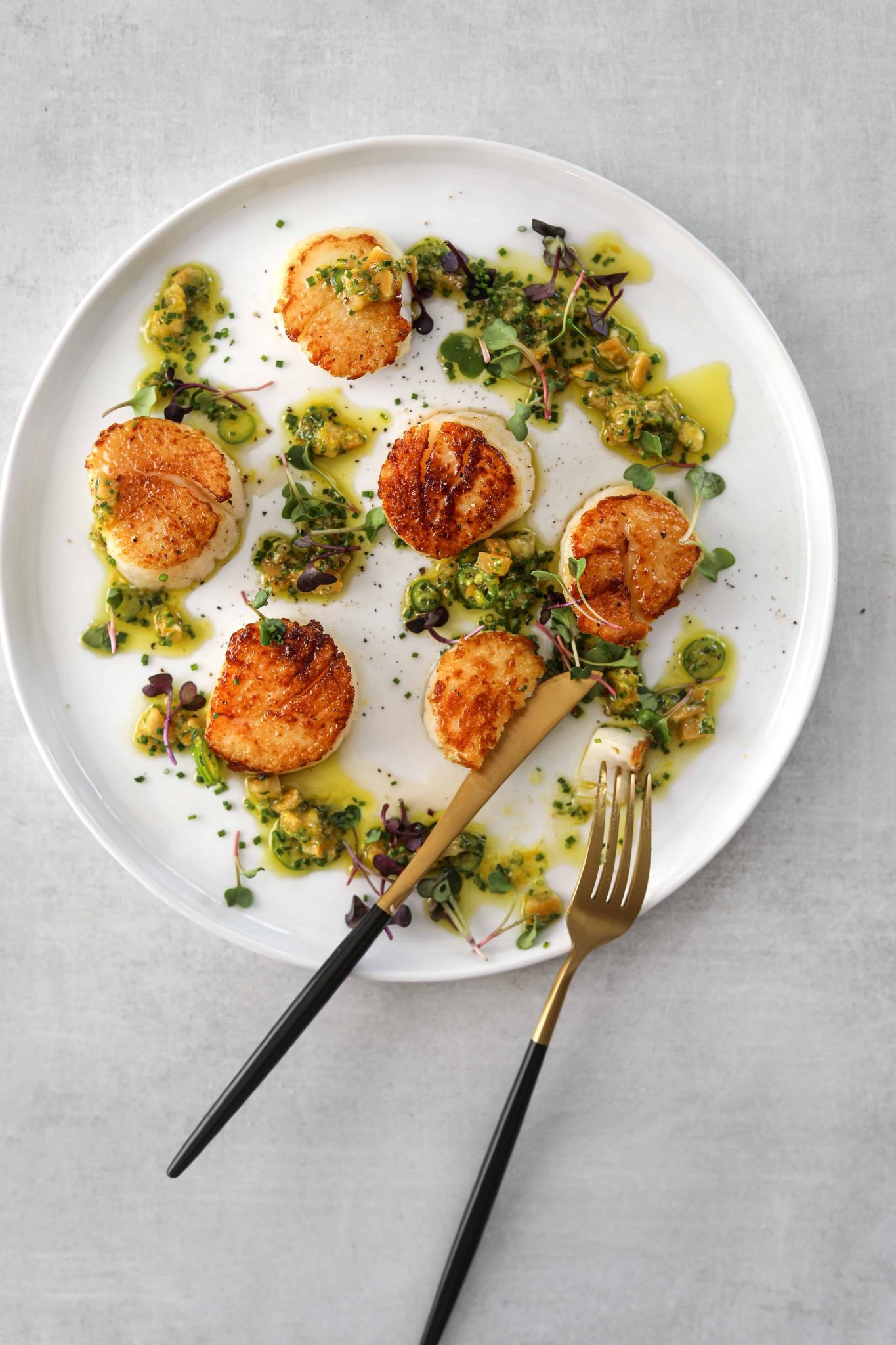 ---
Scallops are so easy to make at home! They cook in minutes and are buttery soft and perfect for doucing in a flavorful sauce like this presereved lemon dressing. Serve these scallops with Whipped Japanese Sweet Potatoes and a simple salad!
Recipe Steps→
Step one: Thoroughly pat the scallops dry with paper towels to absorb excess moisture.
Step Two: Stir together the chopped preserved lemon, chilis, herbs, zest and shallot. Set aside.
Step Three: Heat a cast-iron pan over medium/high heat. Add a splash of neutral oil to the pan then sear the scallops without moving them for about 2-3 minutes on each side.
Step Four: Place the scallops on a large platter. Drizzle the preserved lemon dressing over the scallops. Garnish with microgreens. Serve immediately!
Did you make this recipe?
Leave a review below, then snap a picture and tag me @craving_california and use #cravingcalifornia on Instagram so I can see it!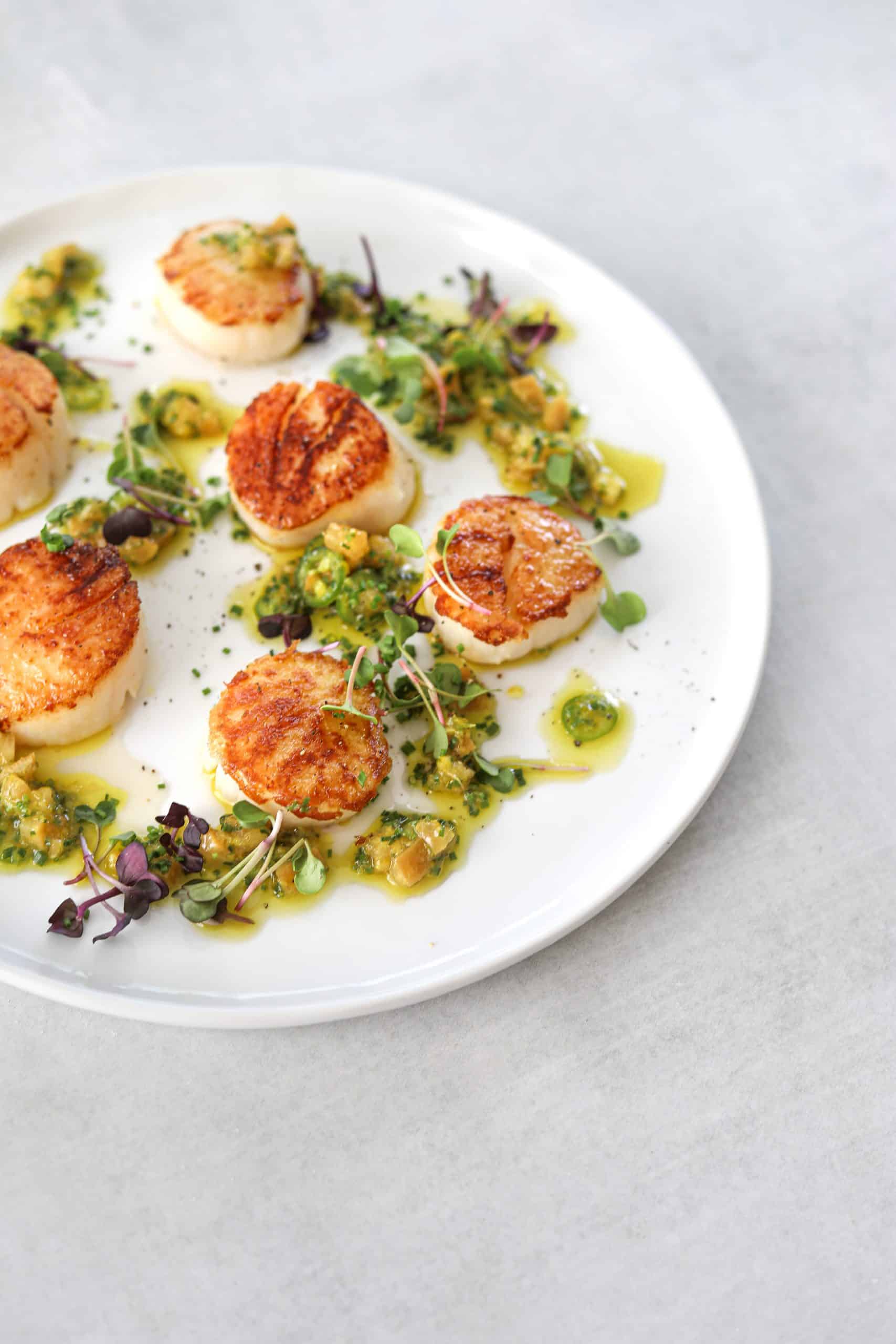 Check out more great recipes→