Bright and lemony arugula pesto with toasted walnuts, parmesan cheese, garlic, and olive oil. Perfect for tossing with fresh pasta, slathering over grilled bread, vegetables, meats, and fish.
News flash! Pesto doesn't always need to be made with basil and pinenuts! In fact, you can try out endless combinations of fresh herbs, nuts, and seeds. One of my favorite riffs on traditional pesto is this arugula and walnut recipe. Even though arugula is technically lettuce it's super flavorful like an herb and adds a punch of bright, peppery, flavor to the pesto. Try arugula and walnut pesto tossed with freshly cooked pasta, drizzled over roast chicken or fish or even stirred into mayo for an incredible sandwich spread!

Recipe Steps→
Step One: In a food processor pulse the arugula, walnuts, garlic, parmesan cheese, and olive oil. Scrape down the sides of the food processor with a rubber spatula.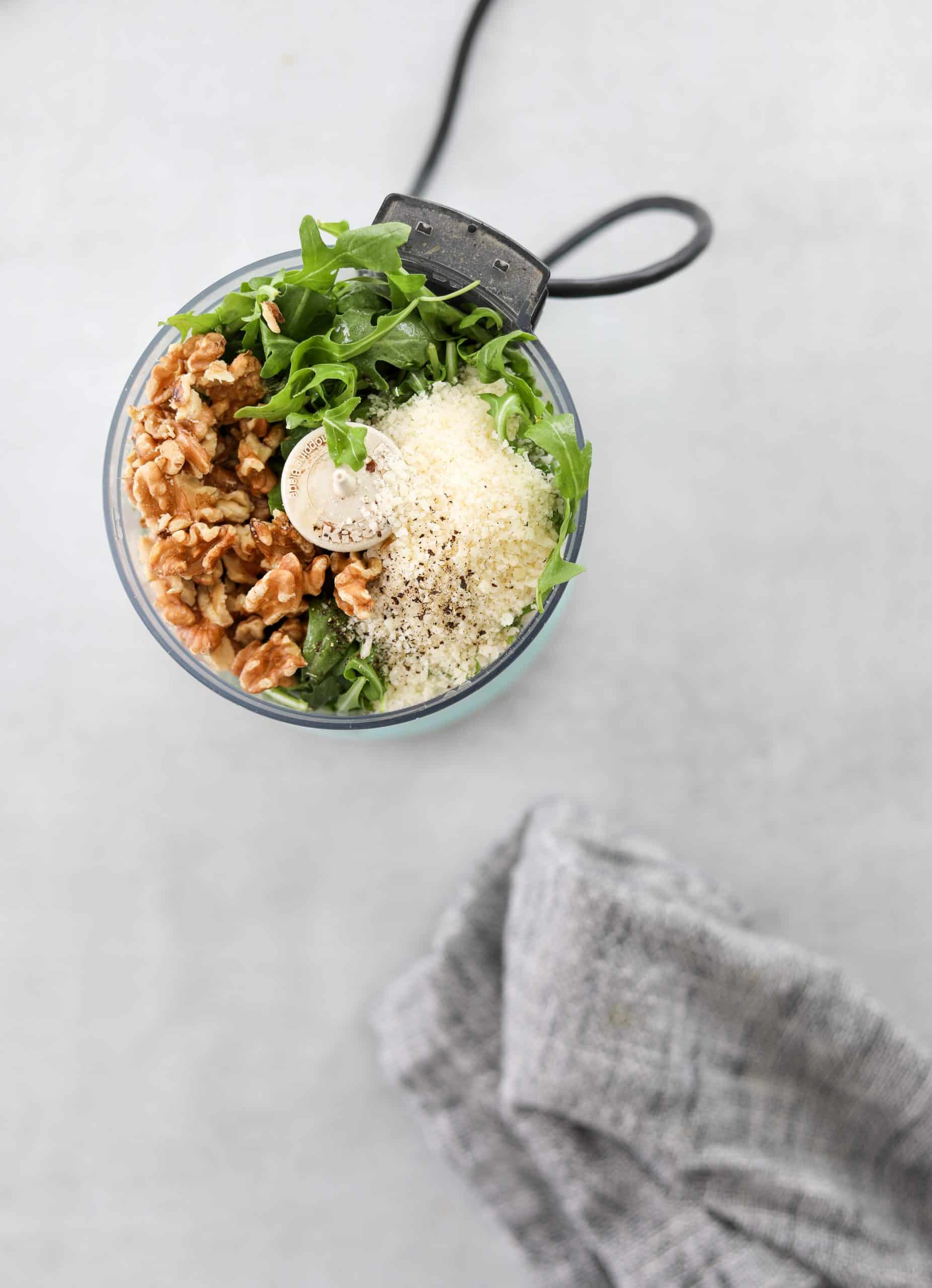 Step Two: Turn off the machine and add the lemon juice, then pulse until incorporated. Transfer the pesto to a bowl and season with salt and pepper as needed.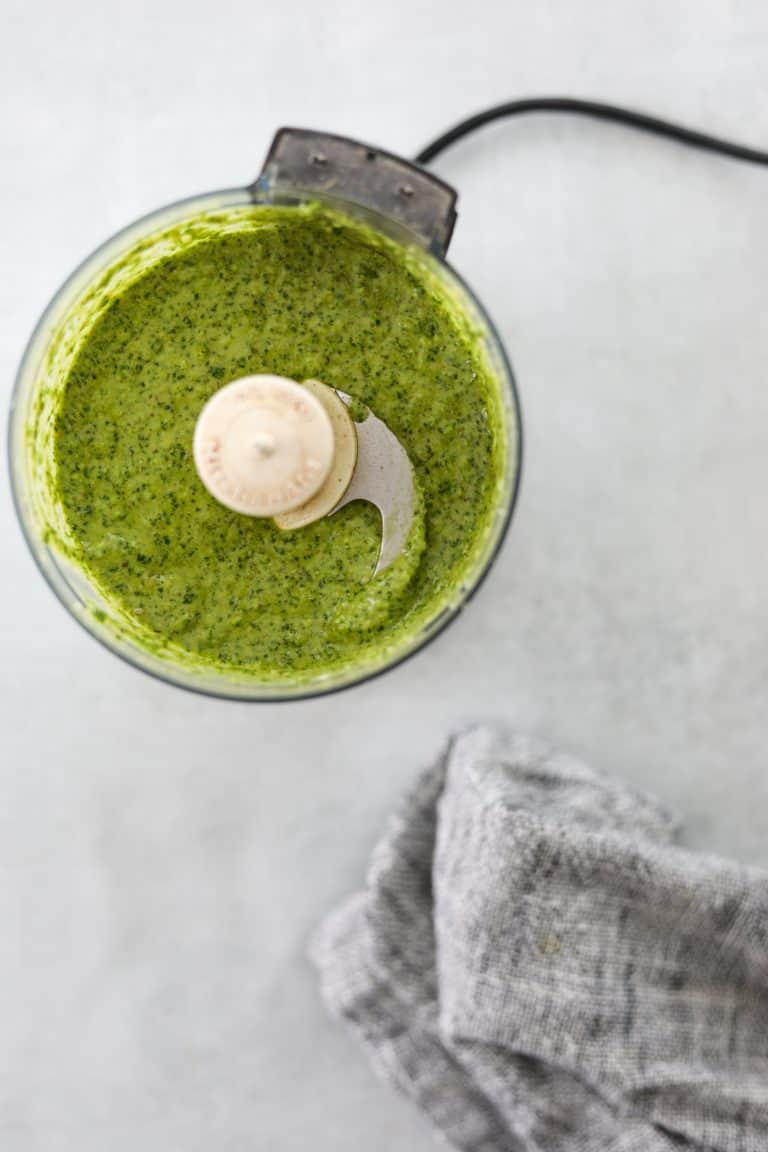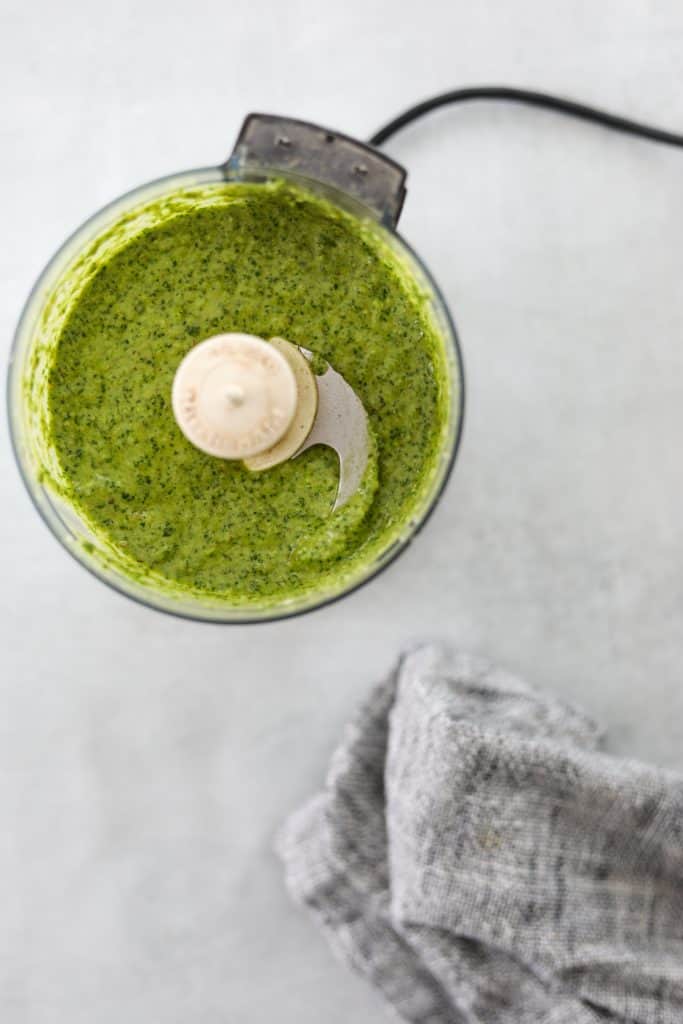 Voila! This quick and easy pesto is ready in less than ten minutes!
Storing + Freezing Pesto→
Refridgerator: Pesto can be made up to three days ahead. Top with ½" oil to prevent browning. Cover with plastic wrap, pressing directly onto the surface, and chill.

Freezer: Spoon the prepared pesto into an ice cube tray. Place the ice cube tray into the freezer for 3-4 hours or until frozen solid. Remove the frozen pesto cubes from the tray and place them in a ziplock freezer bag. Store in the freezer for up to 3 months.
Did you make this recipe?
Leave a review below, then snap a picture and tag me @craving_california and use #cravingcalifornia on Instagram so I can see it!
---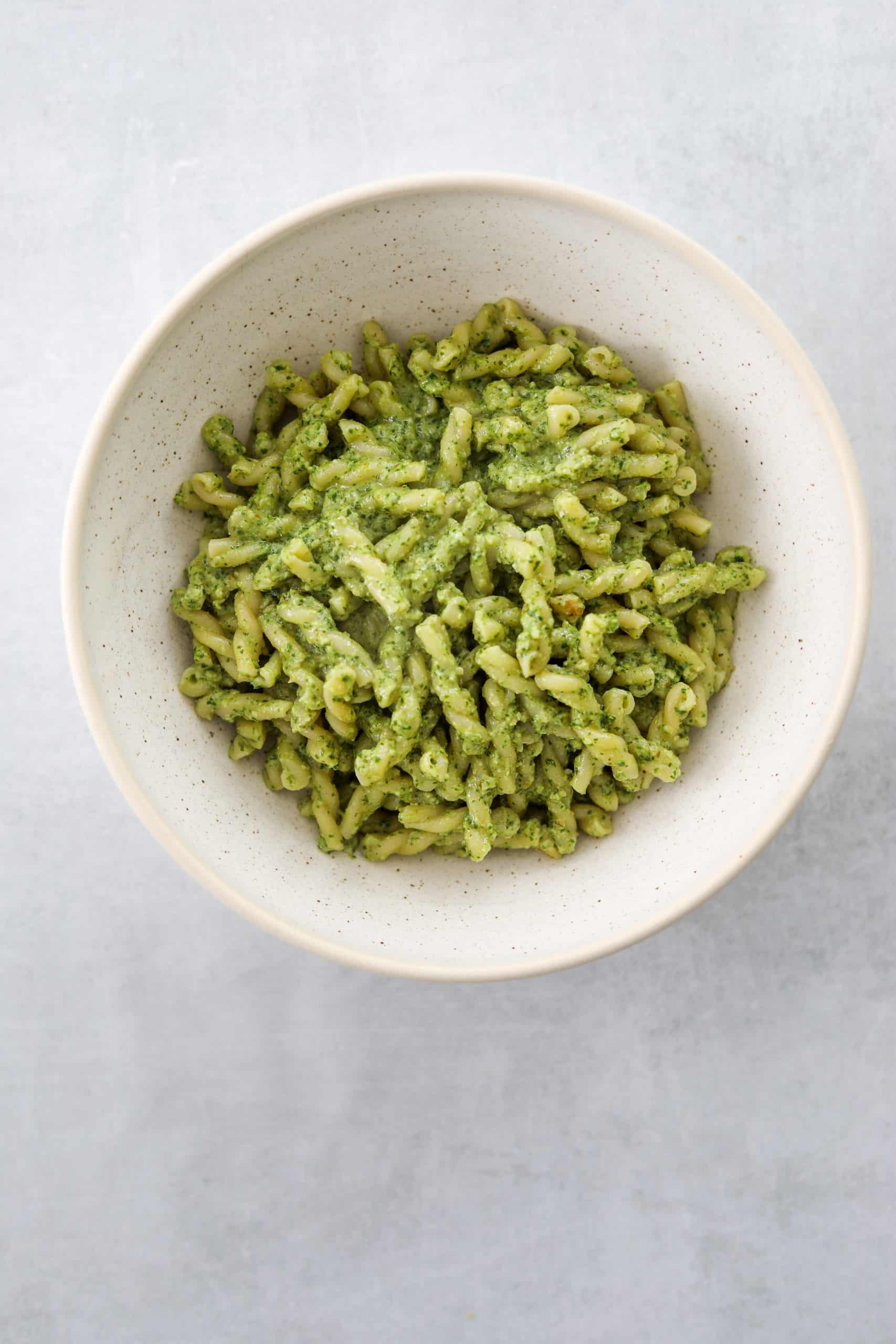 Check out more great recipes→