Light and fresh tagliatelle with lemony pea pesto, mint, and creme fraiche is the perfect spring pasta. This simple recipe delivers big on bright flavor and gives you a good excuse to use up that bag of frozen peas in your freezer.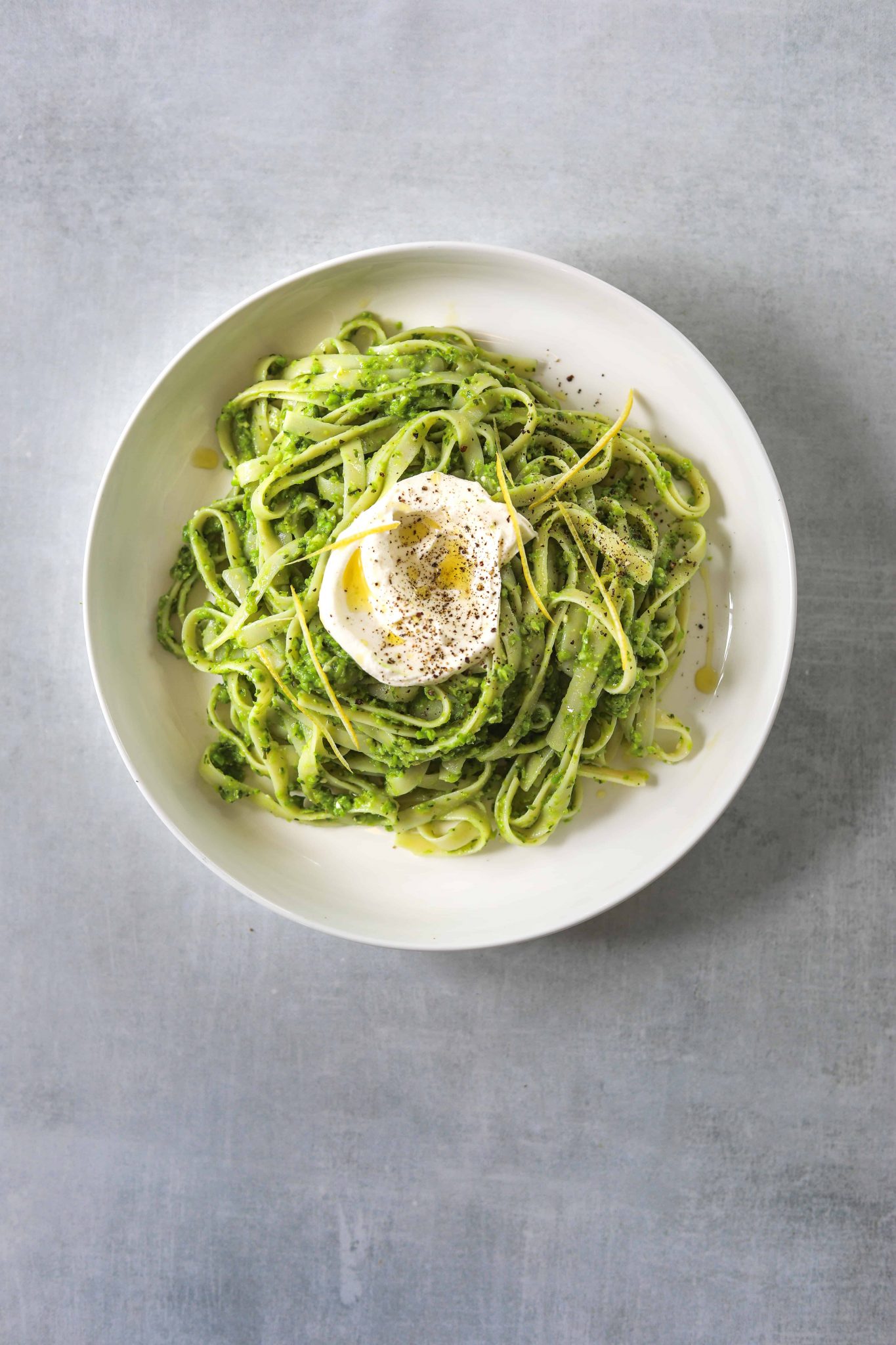 You only need eight simple ingredients and about thirty minutes to make this quick and easy tagliatelle with pea pesto and creme fraiche! Frozen peas, parmesan cheese, garlic, lemon juice, olive oil, and fresh mint blend into a delicious pesto-y sauce perfect for tossing with piping hot pasta. Top your pasta with a dollop of creme fraiche and few turns of freshly cracked black pepper. This new take on pesto is not to be missed!
---
Recipe Steps:
Step One: Bring a large pot of salted water to a boil over high heat. Drop the frozen peas into the water for 30 seconds, then use a slotted spoon to scoop them out, place them in a bowl, and set aside. Bring the water back up to a boil and add in the tagliatelle and cook until just al dente, 8 to 9 minutes.
Step Two: In a food processor, or blender, pulse together the peas, olive oil, parmesan, garlic, mint, lemon juice, and zest. Continue blending, scraping down sides as needed, until creamy and thoroughly combined. If it has trouble blending, add a bit more olive oil or water. Puree until smooth, season with salt and pepper, and set aside until ready to use.
Step Three: Add the tagliatelle and pesto back to the pot, stir continuously until the pasta is evenly coated in the sauce. Taste and season with salt, divide onto plates, top each serving with a dollop of creme fraiche and few turns of coarsely ground black pepper.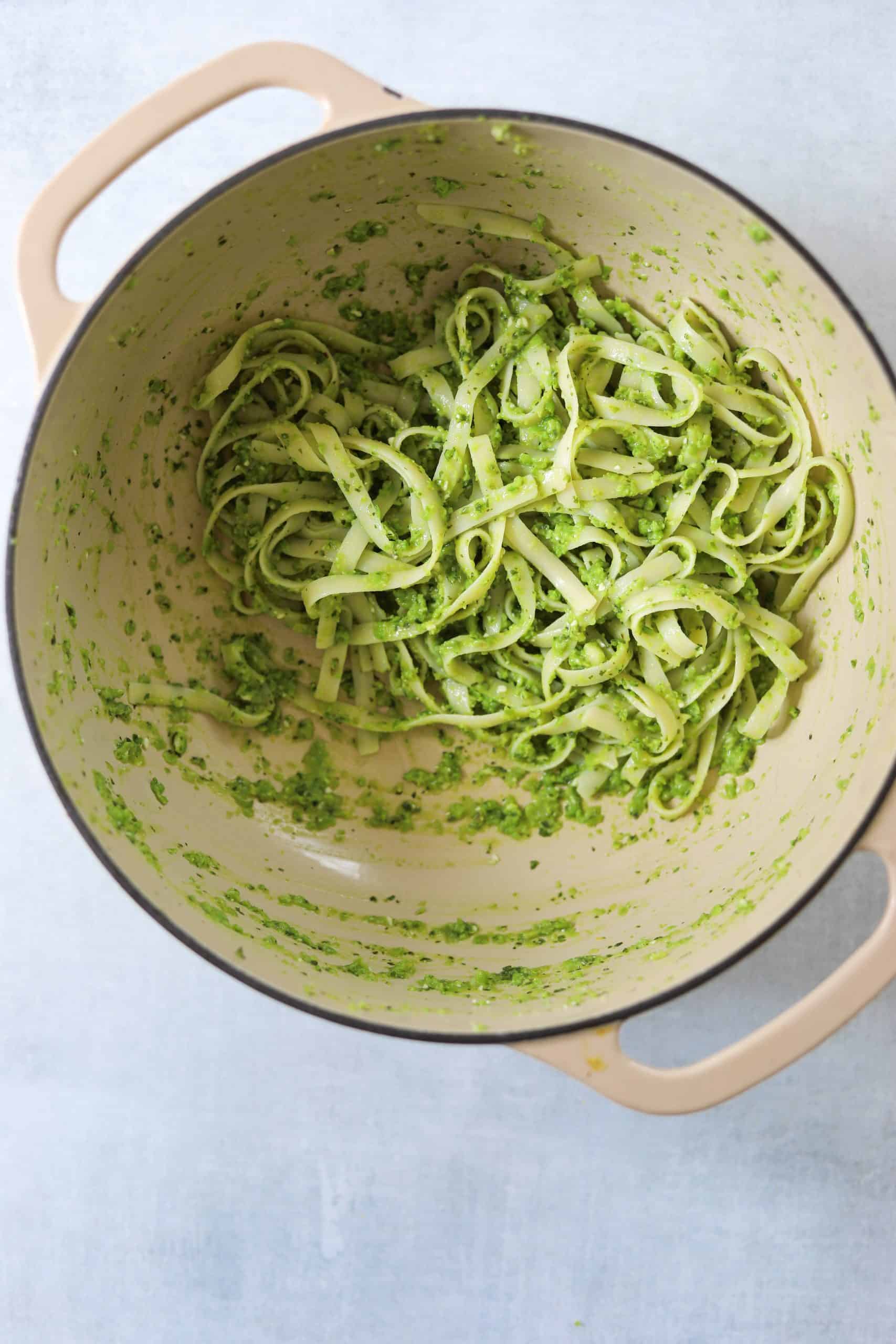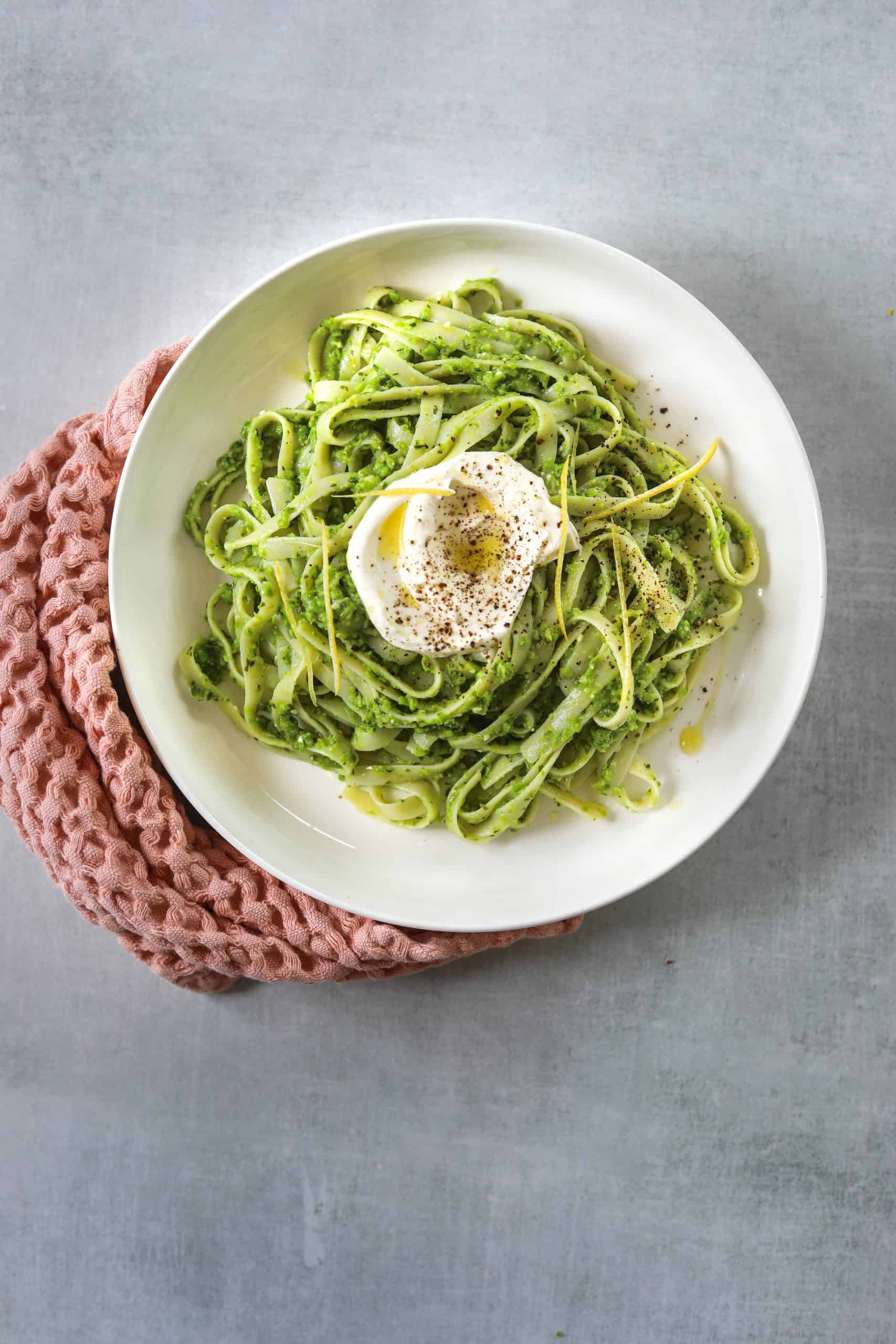 Check out more great recipes: