A super-simple dinner of Italian sausage, tomatoes, garlic, and shallot slow-roasted together. Serve with plenty of grilled bread and butter for mopping up all the delicious, tomatoey pan juices!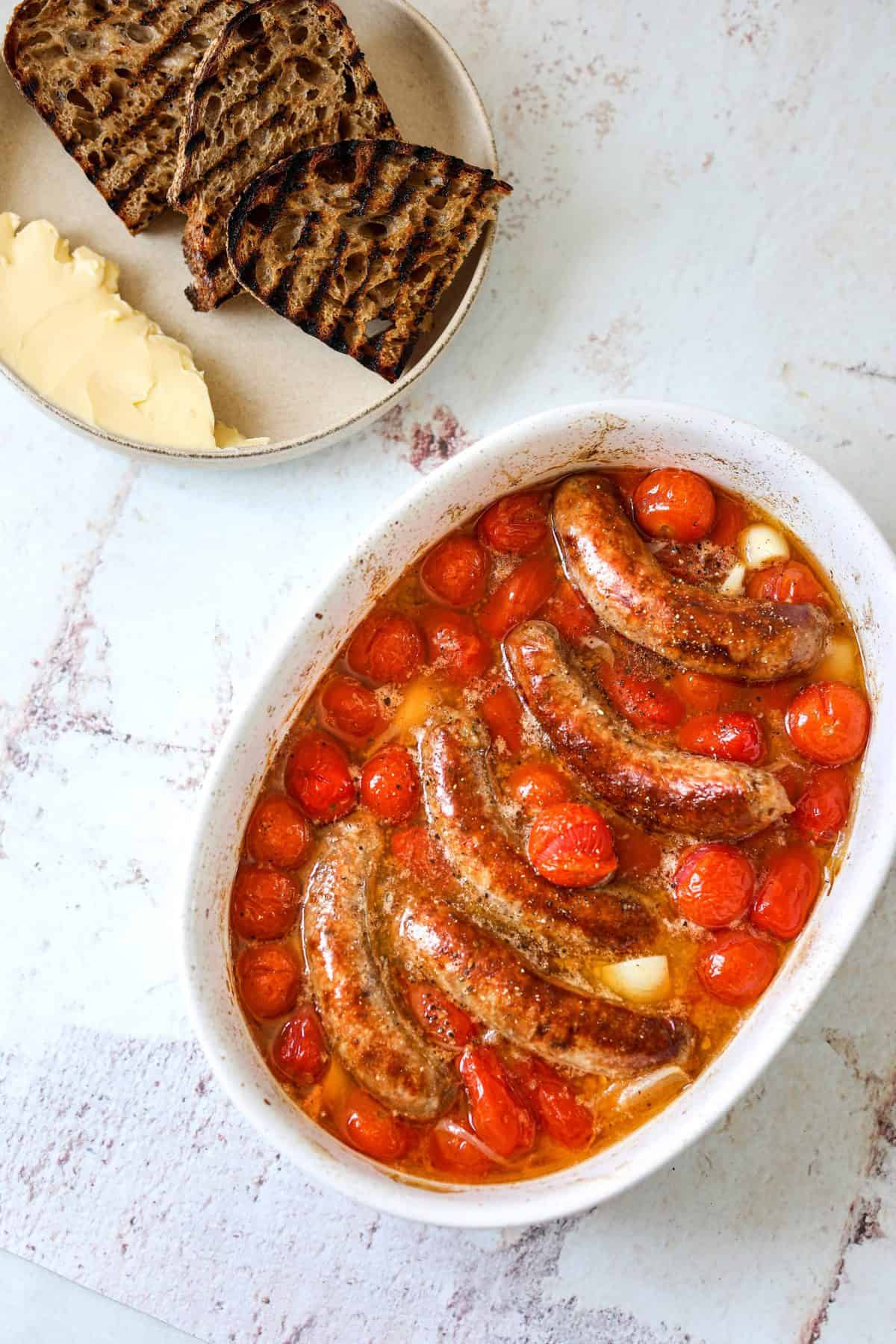 This California-Italian inspired recipe of sausages roasted with super sweet summer tomatoes, garlic, shallot, and olive oil makes for an easy-breezy dinner ready in under an hour! Serve with plenty of grilled bread, butter, a fresh green salad, and an ice-cold glass of your favorite white wine!
Recipe Steps:
Step one: Heat a sauté pan over medium heat. Pour in the olive oil then gently place the sausages into the pan. Let brown 1-2 minutes on one side then remove them from the pan and set aside.
Step Two: Next, add in the shallot and garlic. Sauté until the shallot is translucent and aromatic then add in the tomatoes and a generous pinch of salt. Cook the tomatoes, garlic, and shallot together for 2-3 minutes then pour in the wine. Bring to a simmer then turn off the heat.
Step Three: Pour the tomato mixture into a high-sided baking dish. Top with the sausages. Bake for 45 minutes.
Step Five: Divide the sausages and tomatoes between bowls. Top with freshly cracked black pepper. Serve with grilled bread and butter for mopping up all the tomatoey juices from the pan!
---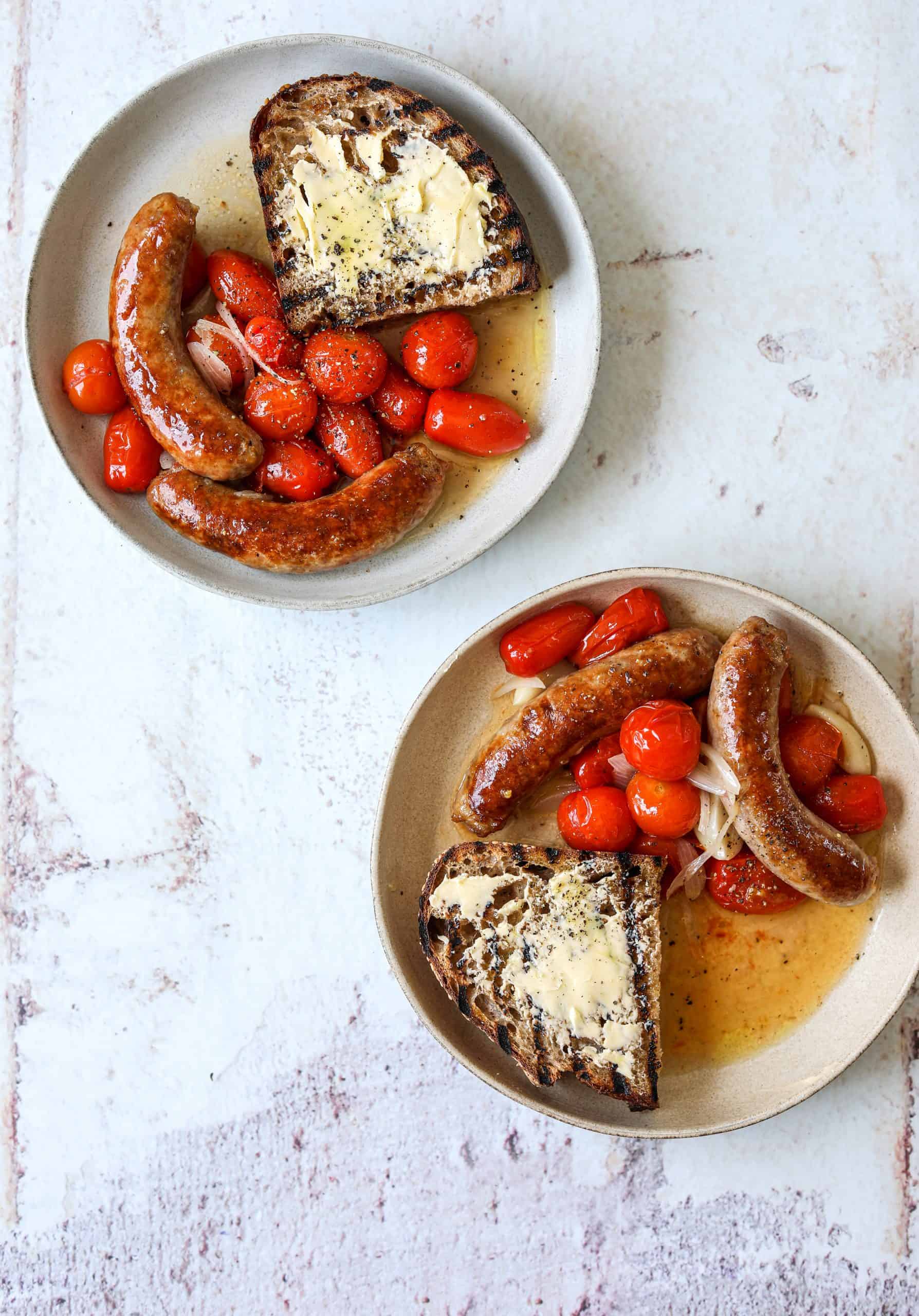 Check Out The Video for How to make Roasted Sausage with Tomatoes and Garlic:
What to serve with Roasted Sausage:
Did you make this recipe?
Leave a review below, then snap a picture and tag me @craving_california and use #cravingcalifornia on Instagram so I can see it!
Check out more tasty recipes: