Sweet and savory miso-honey marinated salmon filets baked on a sheet pan for the quickest, easiest, fanciest looking dinner!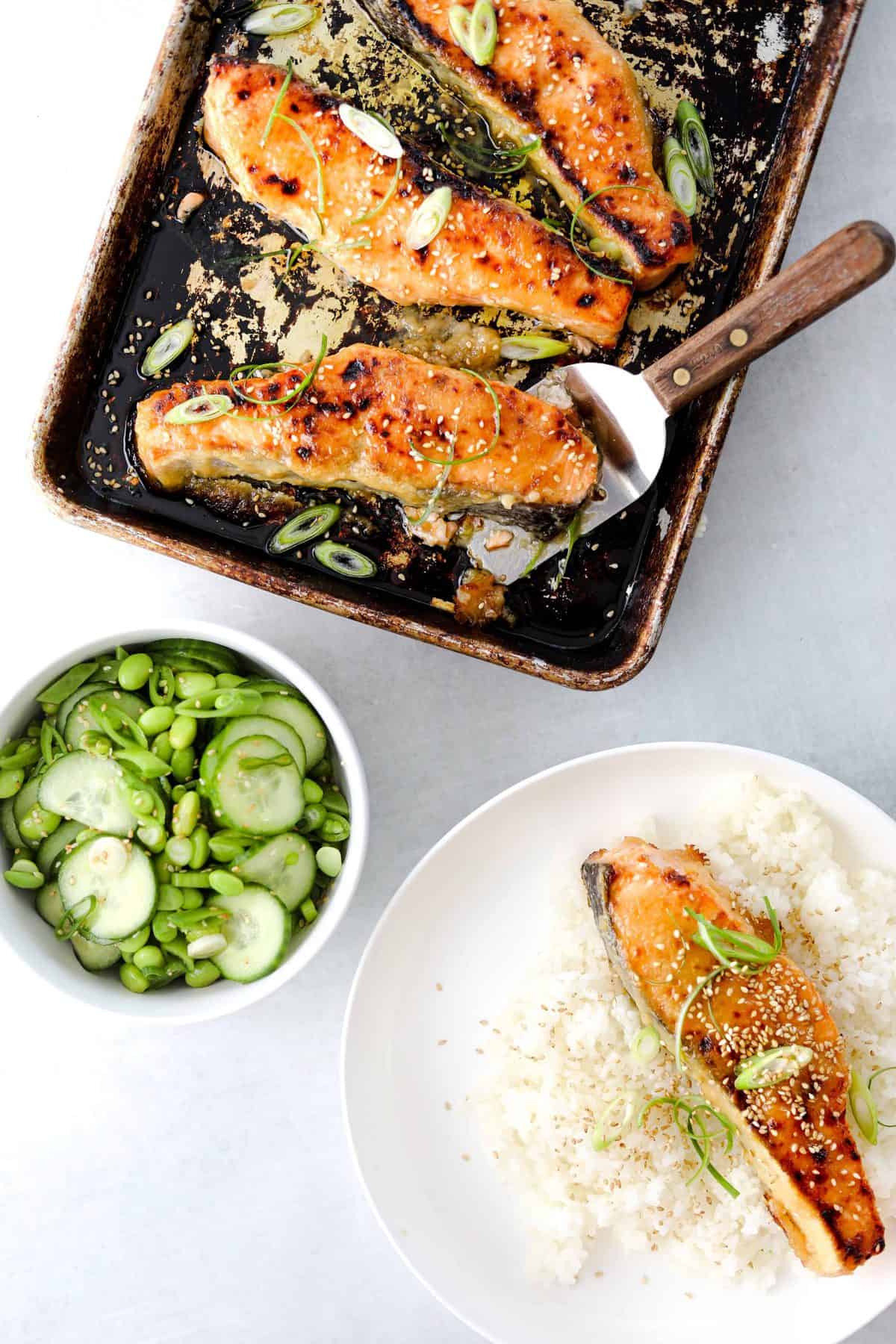 This is one of those recipes that looks really fancy when you serve it but in reality it's so easy to make. Fool-proof really! The miso-honey marinade is sweet, savory and packed with umami flavor. Serve it with steamed rice and my favorite edamame salad!
Ingredients in this recipe→
Miso is a fermented soybean paste used in a lot of different types of Asian cooking. It's rich, salty, umami flavor makes it a great addition to sauces, soups, marinades, and dressings. There are many different types of Miso and if you're lucky enough to have an Asian market by you I suggest heading there to check out their selection. This recipe uses "white" or "sweet" miso which can be found at most grocery stores.

Sake: Use a dry sake. Trader Joes has a good one.
Mirin is a sweet Japanese cooking wine. It can be found in the Asian section of most super markets.
Salmon: Ask your fish monger for thick center cut, 4-6oz filets of salmon. Or buy a 1.5lb filet and cut it yourself.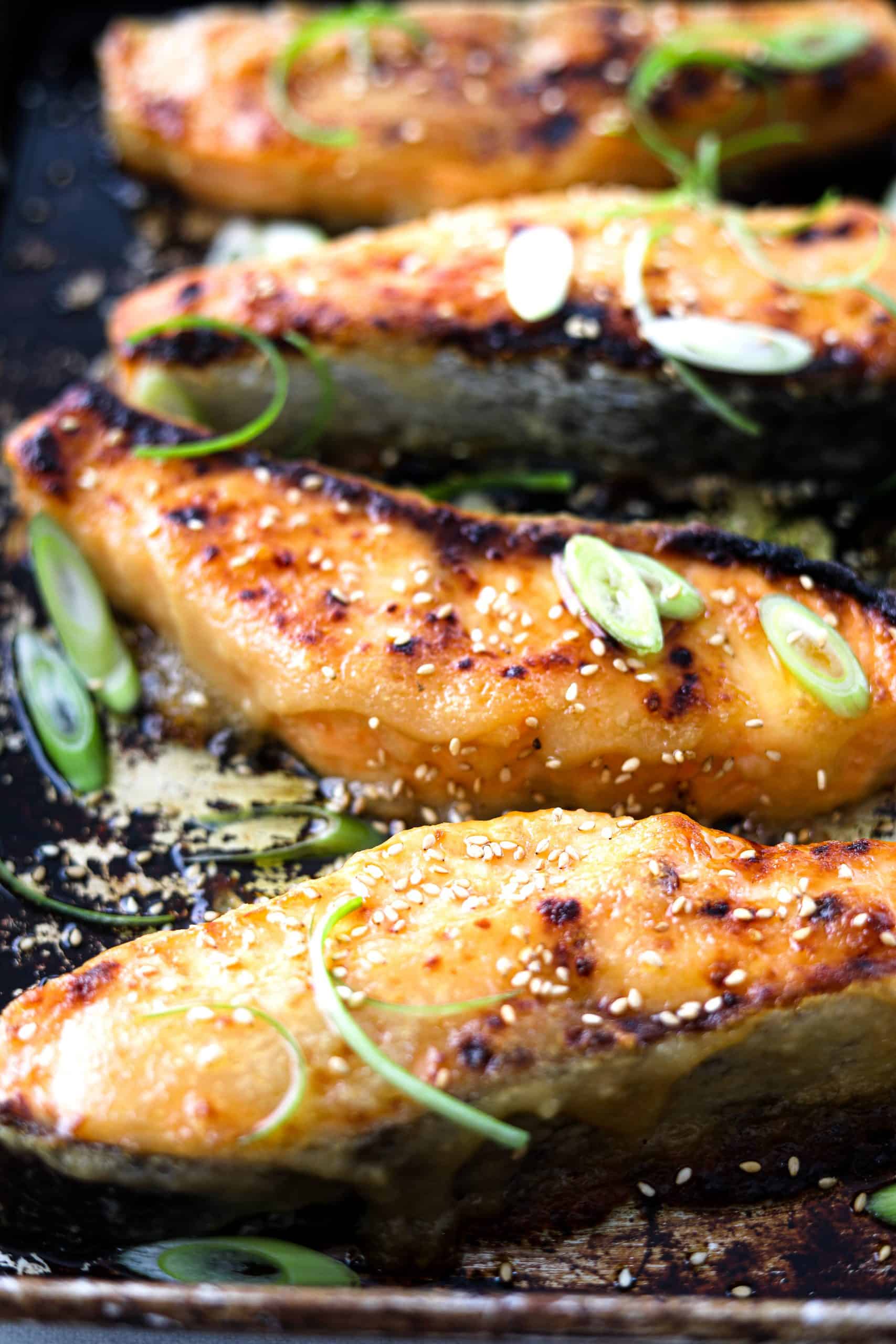 What to serve with Miso-Honey Salmon→
Steamed Rice or Quinoa
Easy Edamame Salad
Japanese Sweet Potatoes
Kale + Quinoa Salad
Recipe Steps→
Step One: Whisk together the miso-honey marinade ingredients.

Step Two: Marinate the salmon for at least ten minutes or up to twelve hours.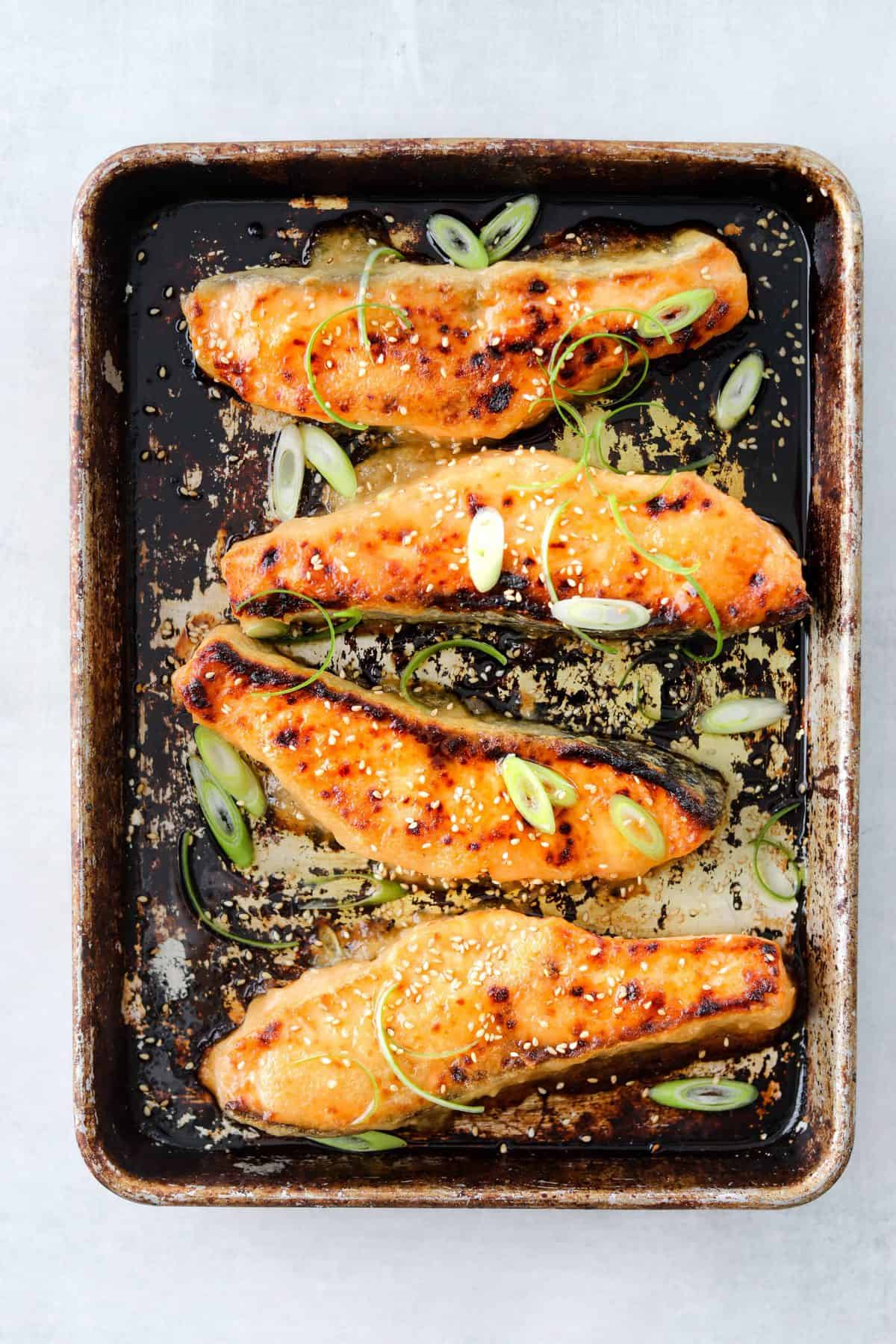 Step Three: Preheat your oven to broil. Lay the salmon out on a sheet pan. Broil for 6-8 minutes until the tops of the salmon are caramelized and slightly charred. Turn off the oven and leave the salmon inside to finish cooking for another 5 minutes.
Step Four: Garnish the salmon filets with chopped scallions and sesame seeds. Serve immediately!
Did you make this recipe?
Leave a review below, then snap a picture and tag me @craving_california and use #cravingcalifornia on Instagram so I can see it!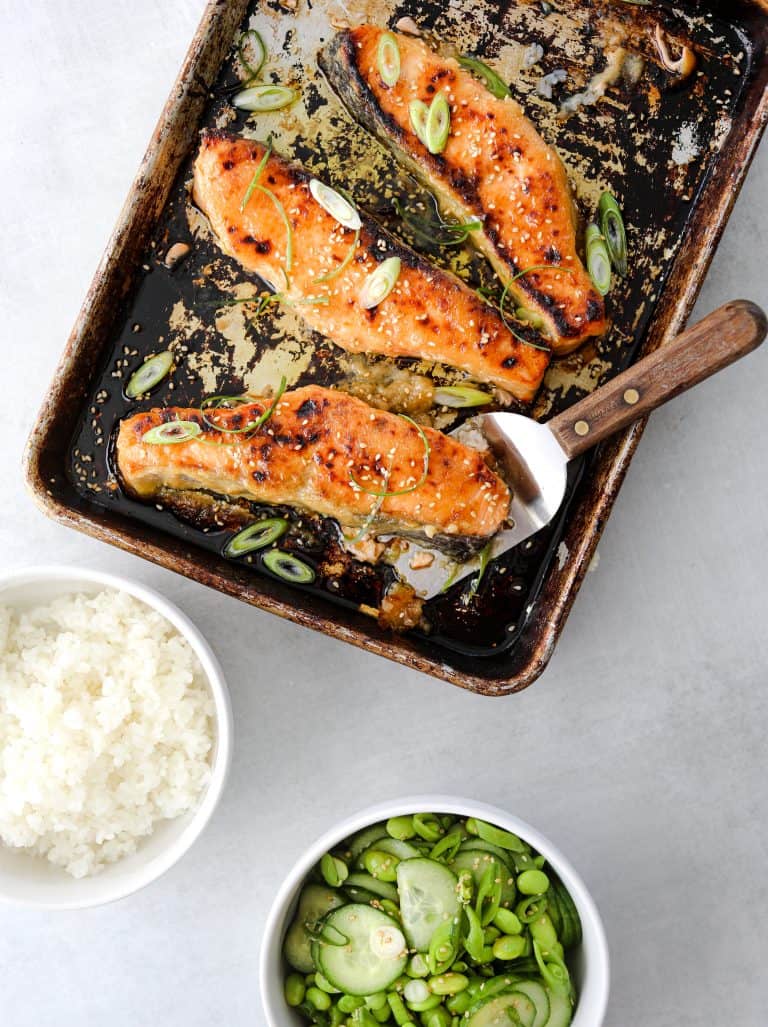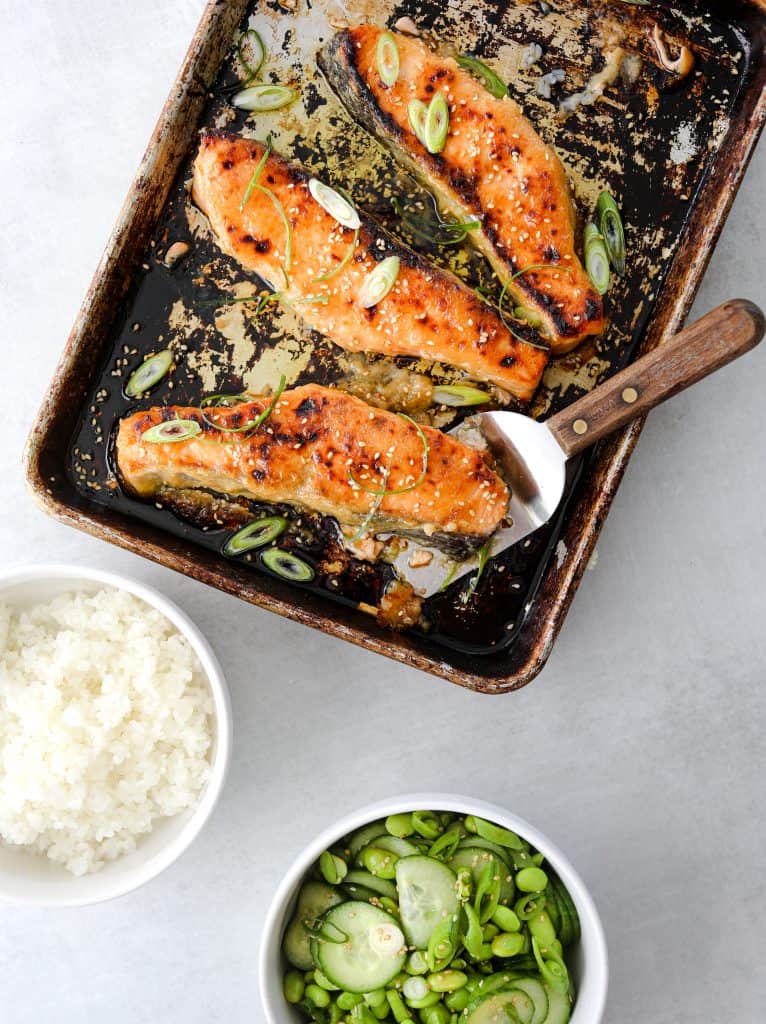 Check out more great recipes→