Creamy, savory bread pudding with sausage, sage and caramelized leeks is the family favorite side dish that goes on my Thanksgiving table every year!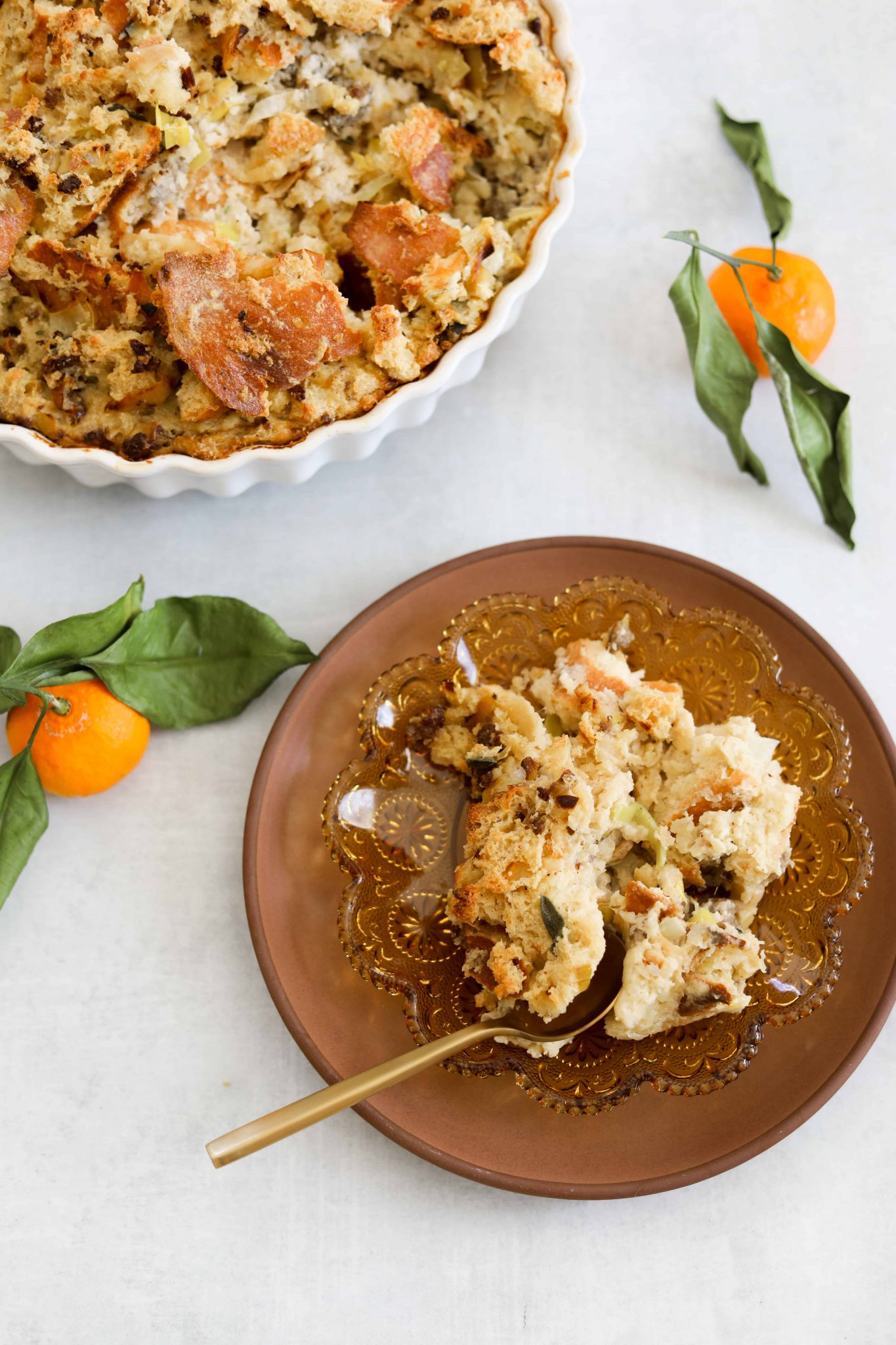 Typically you may think of bread pudding as a dessert, but when you take out the sugar and add in savory herbs, sausage, and caramelized onions bread pudding takes on a whole new identity!

Savory bread pudding is reminiscent of a traditional Thanksgiving stuffing. I actually prefer bread pudding because it's baked with milk, cream, and eggs it stays super moist, whereas stuffing can dry out easily.
---
Pro tip:
You'll want to use day-old bread or bread that's stale and doesn't have much moisture in it. If your bread is still fresh or not dried out you can cube it into small pieces, place them on a baking sheet, pop it in the oven, and bake it for about 10 minutes. You don't want to completely toast the bread, just dry it out.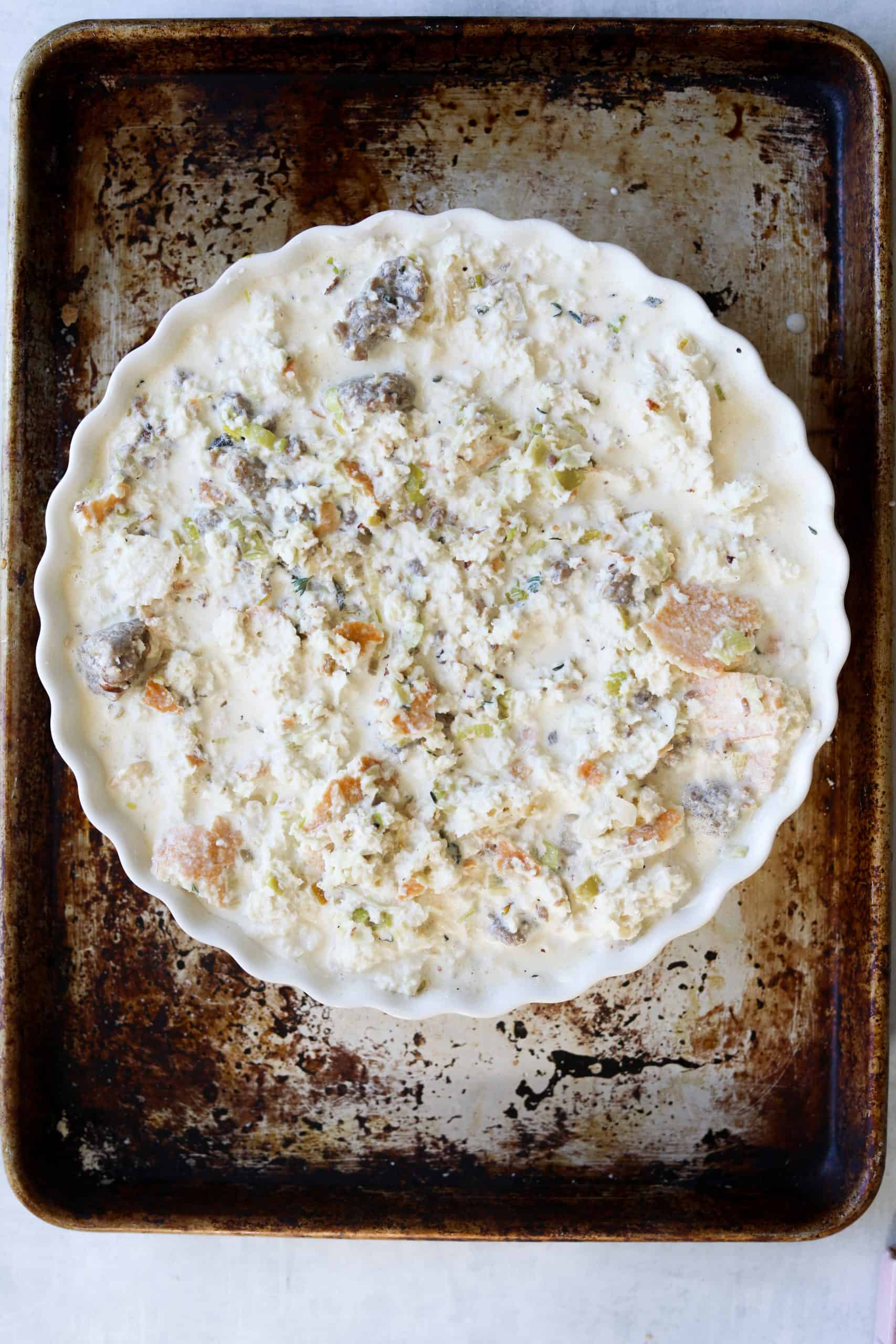 ---
---
---
If you love Savory Bread Pudding with Sausage + Sage, check out more cozy recipes→