Here's how to make rich, sweet and deeply golden brown caramelized onions. Perfect for french onion soup, topping burgers, and all your favorite pastas, stews and more!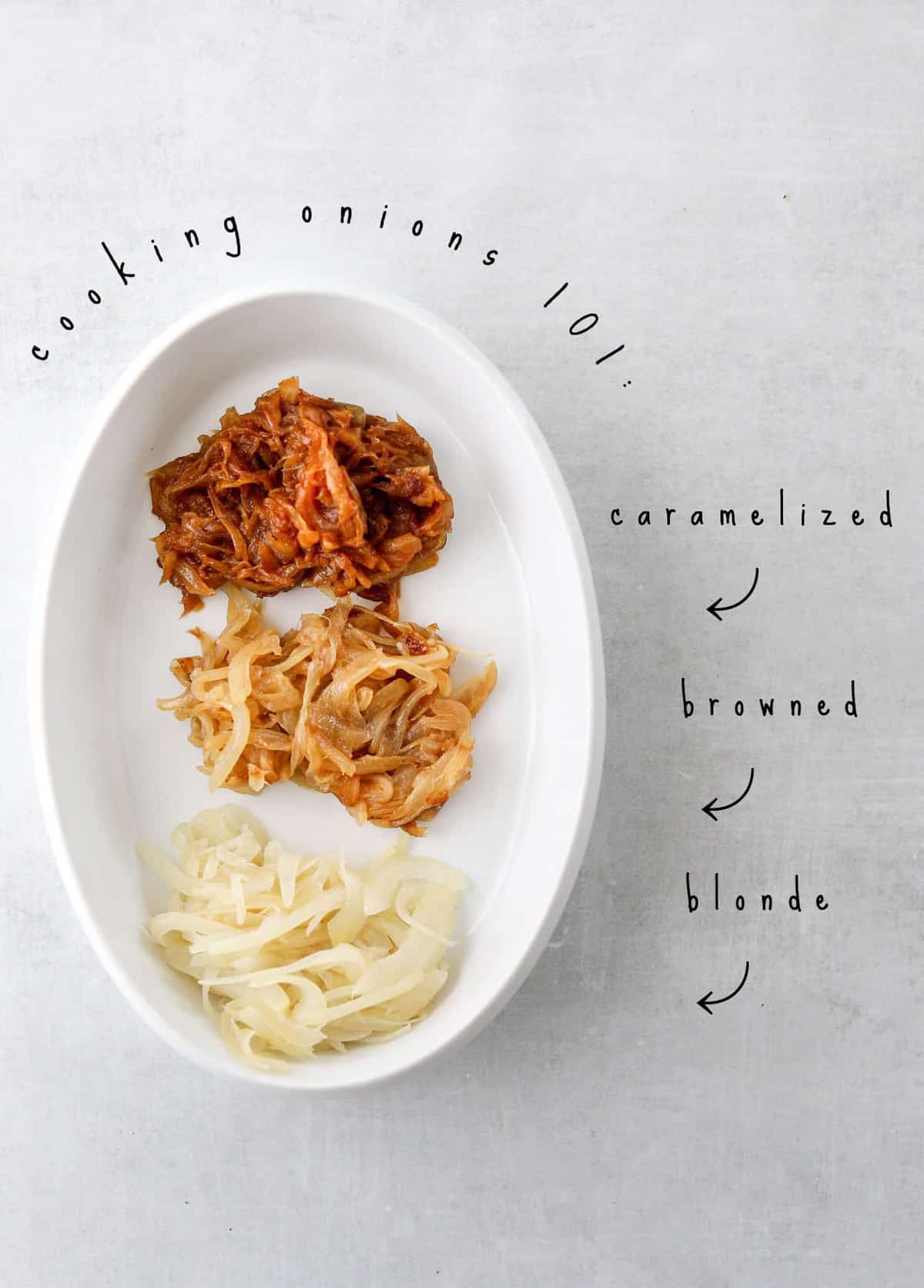 Cooking onions low and slow over a long period of time intensifies their natural sweetness as the sugar in them caramelizes. The result is sweet, super-soft, deeply golden brown onions that enhance the flavor of just about anything you add them to!

The process isn't quick, but it is easy. All you need is a couple of onions, some oil or butter and a bit of patience. Trust me caramelized onions are worth the time and effort!
---
Caramelized Onions in Stages→
Soft + Translucent→
This is the start of your onion sautéing journey. Some recipes, like pureed soups or creamy sauces, call for onions to be sautéed with no color, just soft and translucent. This process takes between 5-10 minutes over medium-low and frequent stirring.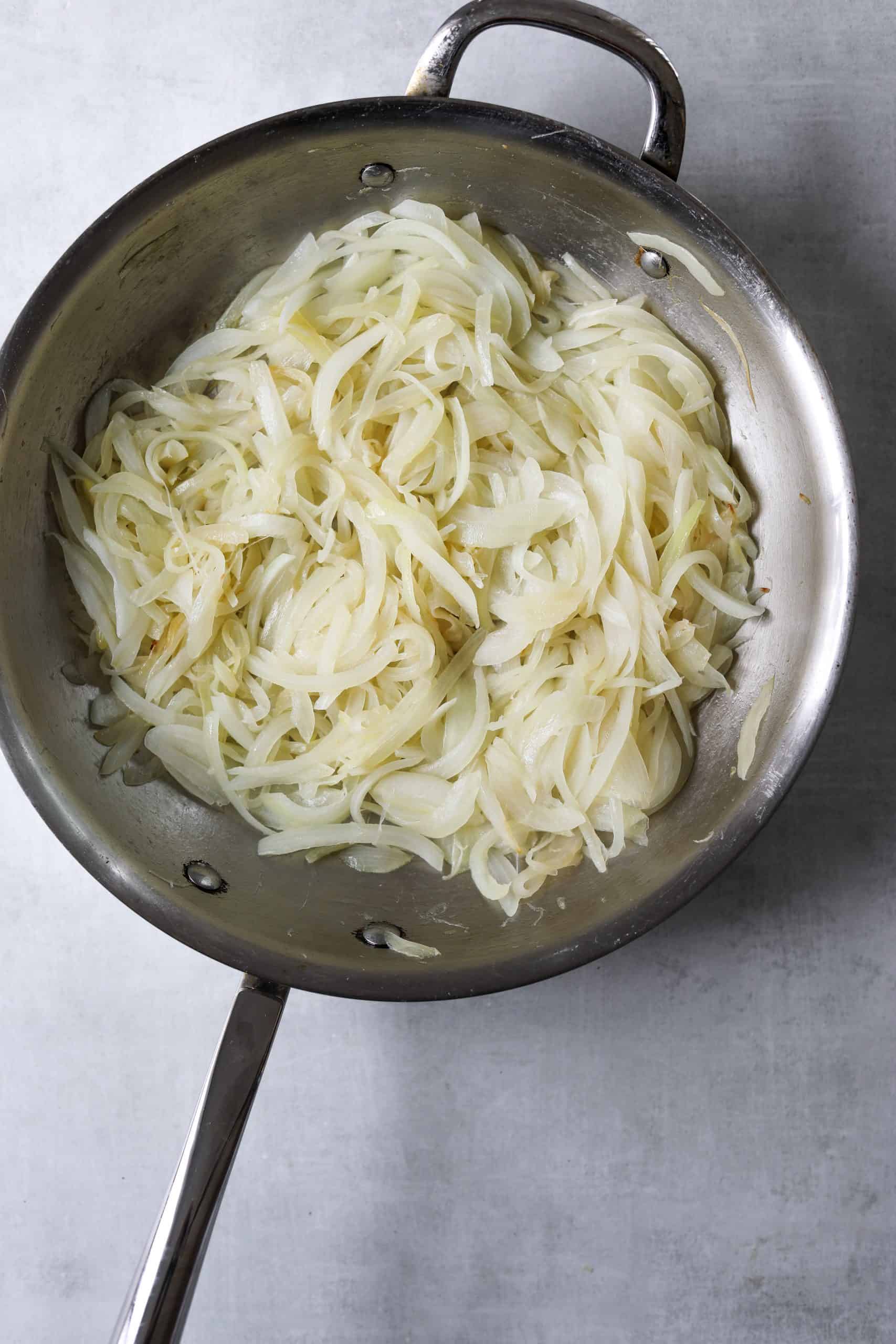 Golden Brown→
These golden brown sautéed onions are great for fajitas, pasta, or a base for soups, stews, and chili. This process takes between 30-45 minutes over medium heat with frequent stirring.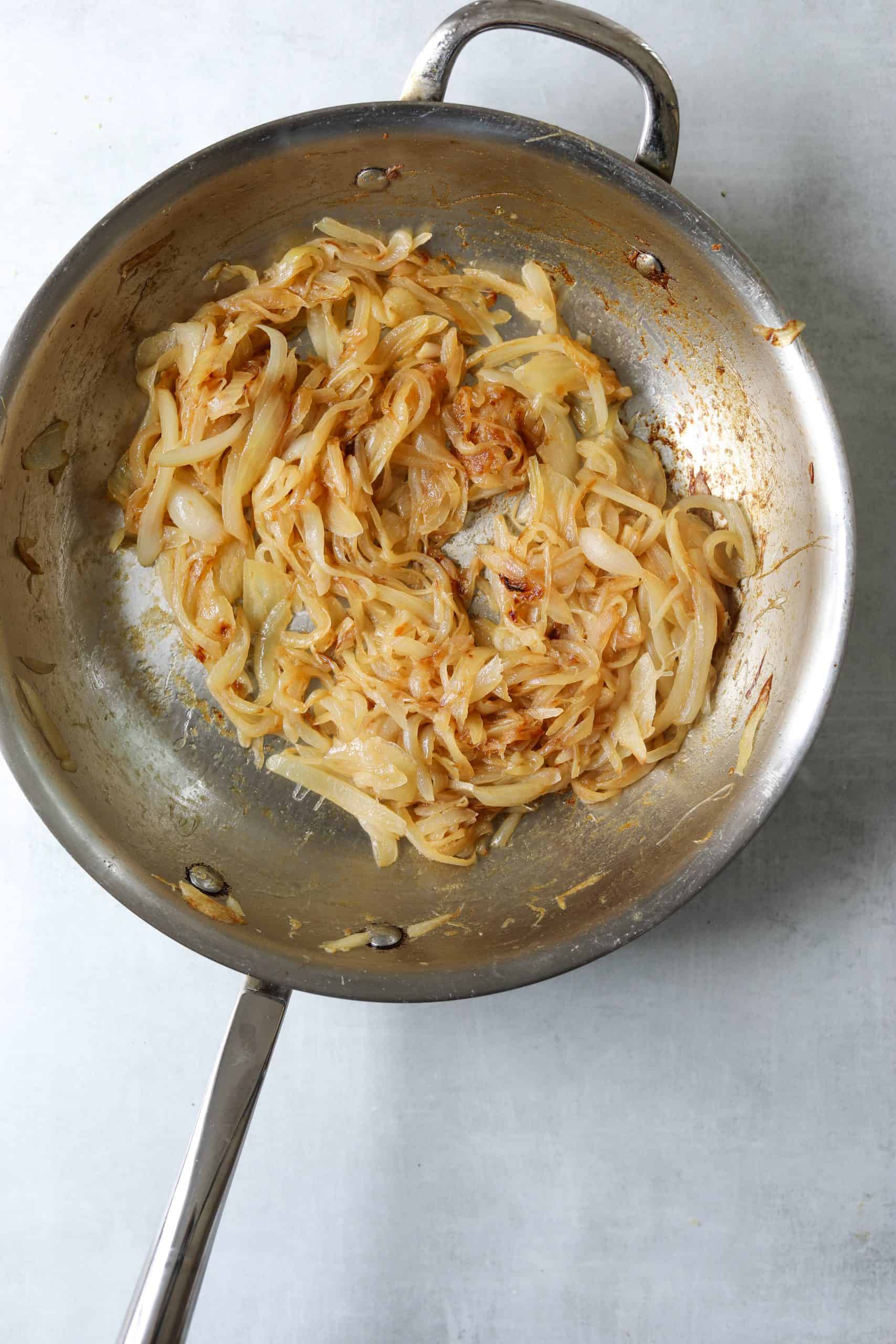 Caramelized→
Perfect for french onion soup, grilled cheese or topping a burger! Caramelized onions are deeply golden brown, rich and flavorful. Season them with salt, pepper and a touch of vinegar to balance out the sweetness. Stir frequently and add water to the pan while the onions are cooking to prevent sticking and scorching. This process takes between 45min-1hr over medium heat.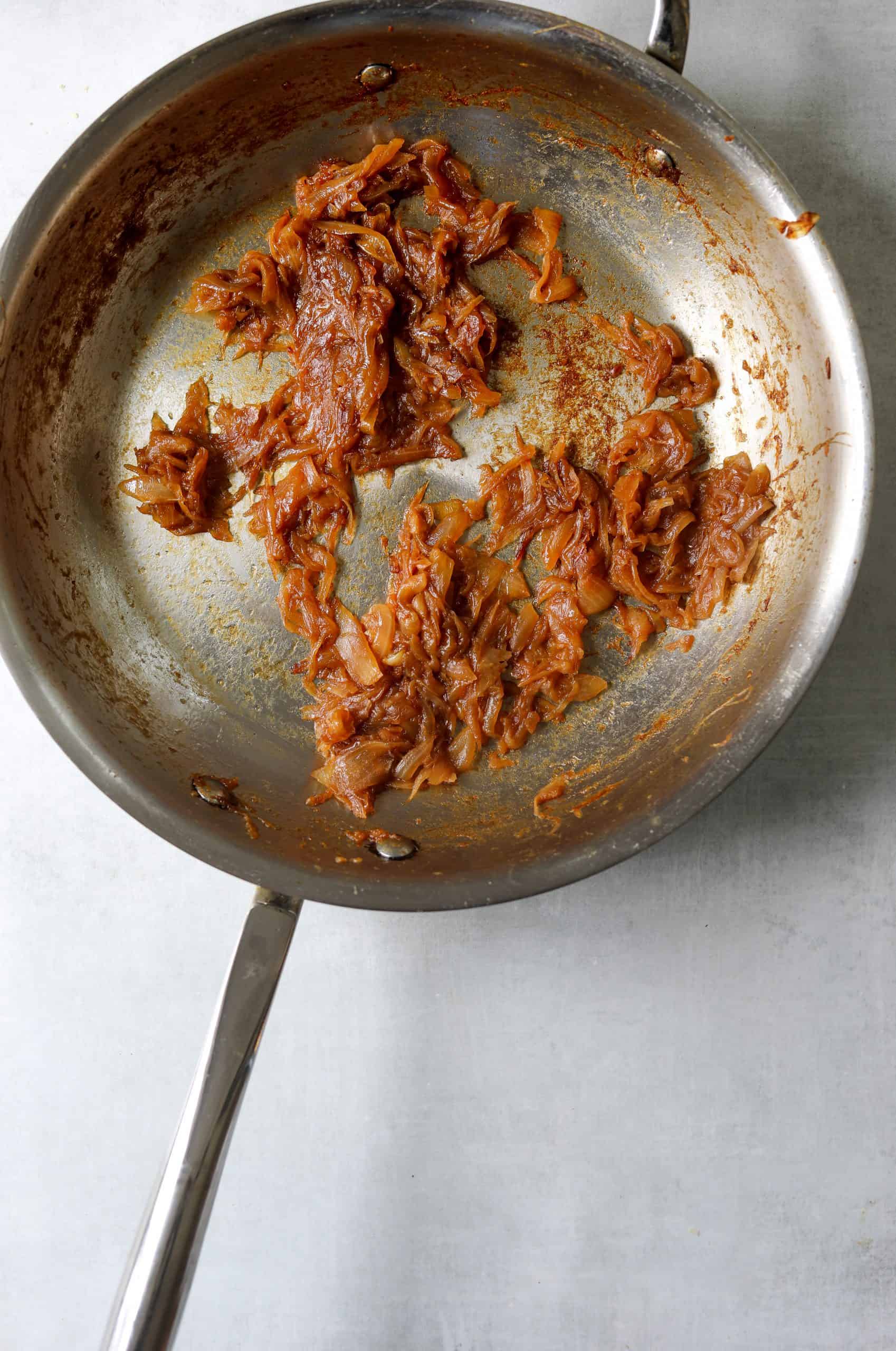 ---
Did you make this recipe?
Leave a review below, then snap a picture and tag me @craving_california and use #cravingcalifornia on Instagram so I can see it!
Check out more "How To" Recipes→