This creamy roasted mushroom risotto is infused with truffle oil, parmesan cheese, and even a little whipped cream right at the end! Roasted mushroom risotto is the perfect date night dinner!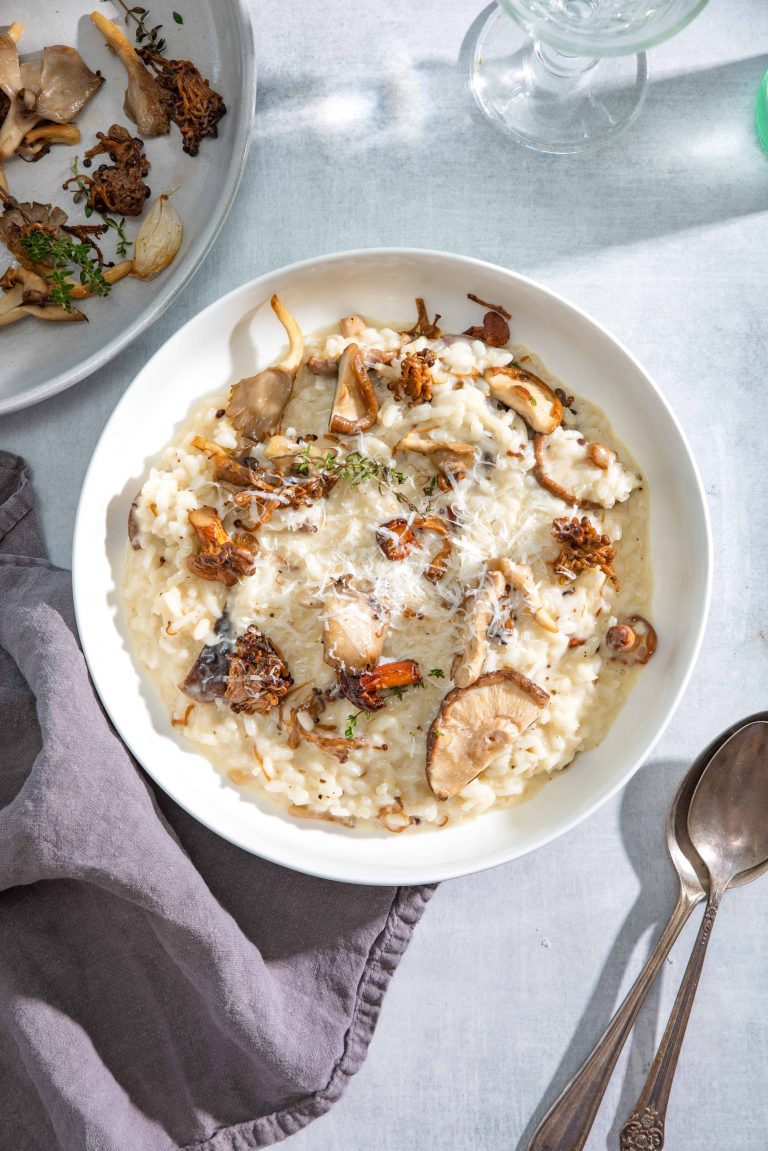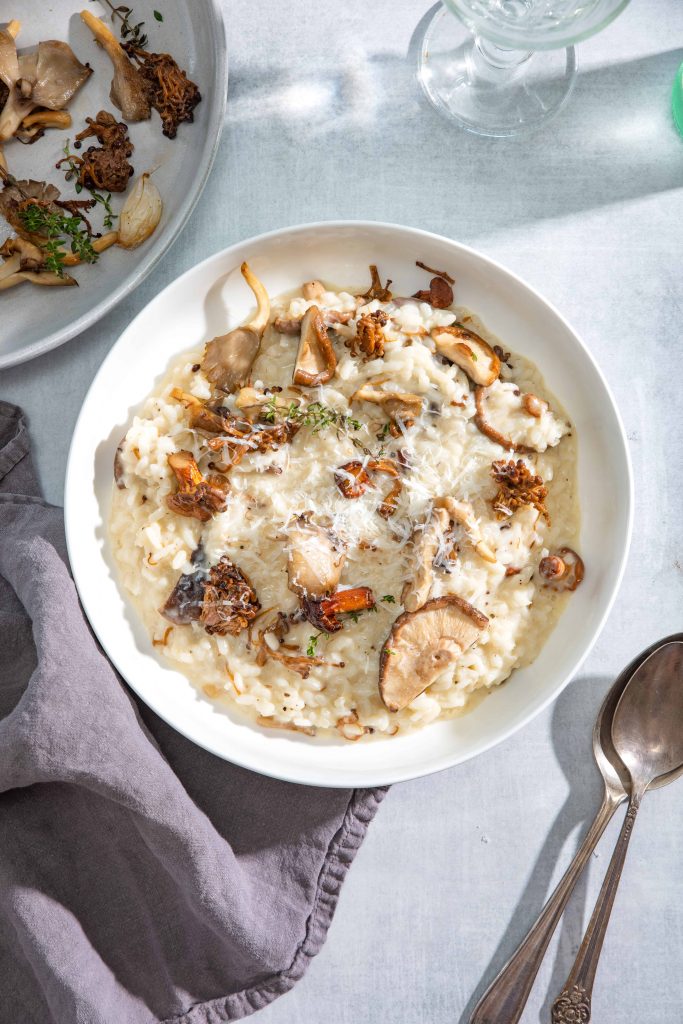 Creamy, cheesy roasted mushroom risotto is the perfect meal for a chilly fall evening or special occasion. Fall is mushroom season and at the farmers market here in Los Angeles I was able to pick up a variety of shitake, golden enoki, and chanterelles. Feel free to use any mushrooms you like or have access to!
How to make risotto:
Making risotto takes a little time, patience and some extra effort but the technique itself is actually very simple. Unlike any other rice dishes risotto requires constant stirring. Stirling the rice as it cooks releases the starches and gives the risotto it's signature velvety texture. The liquid, in this case, chicken stock, is added little by little. Use a ladle to pour enough stock over the rice just to cover it, stir frequently as the stock is absorbed into the rice. Continue stirring and adding stock until the rice is tender, but not mushy- almost al dente.

At the last minute season the risotto with grated parmesan cheese, whipped cream, a splash of vinegar (for acidity), and a drizzle of truffle oil. The final product should not be too thick or too runny but spread slightly to the edges of the bowl.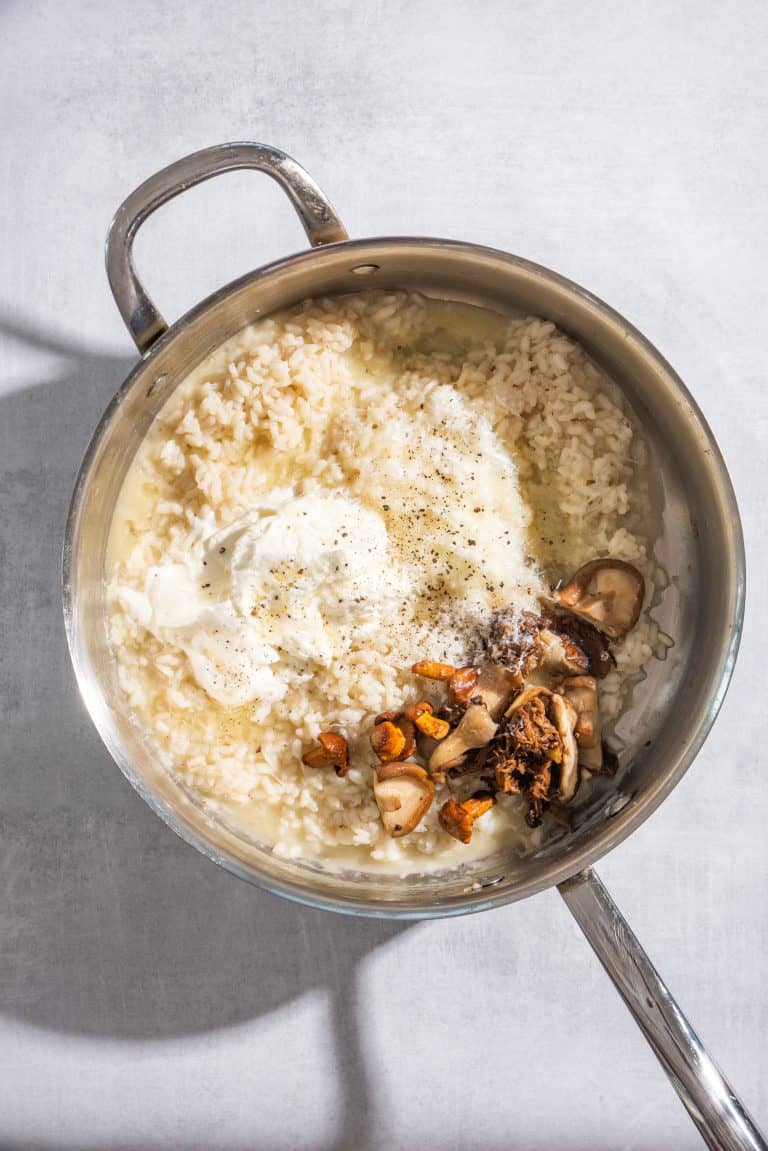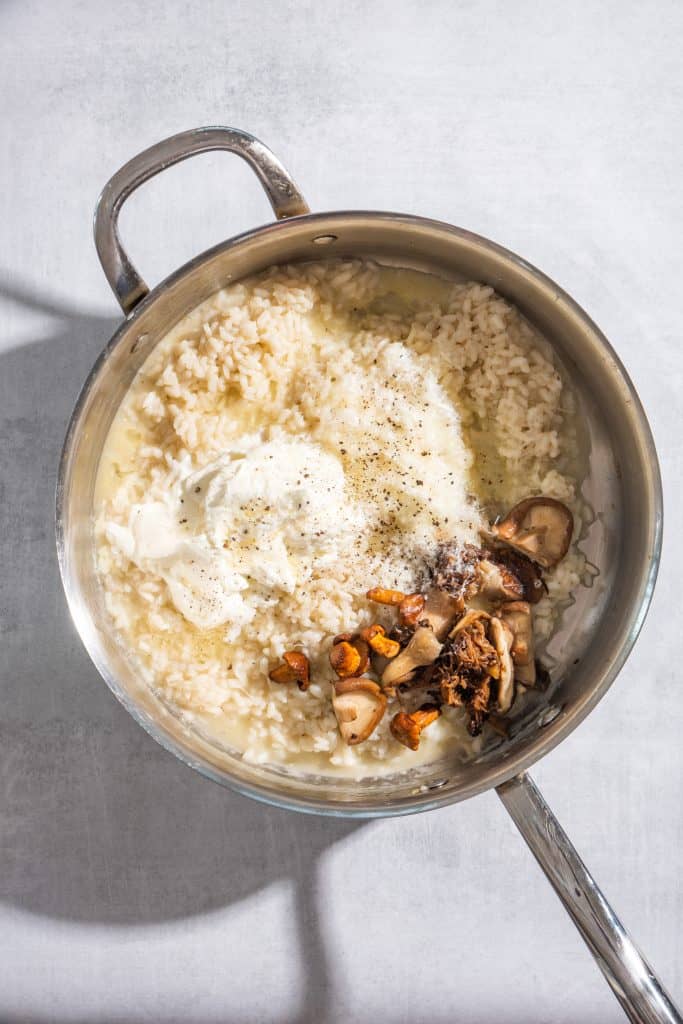 My favorite truffle products→
Pro Tip: Anytime you're working with a truffle product like oil, salt or "zest" you want to add it in just at the last second. If you add it into the dish too early in the cooking process the flavor will diminish.

Truffle oils, salts and "seasonings" can vary widely in price and quality. Here are a few of my favorites:
Truffle Zest
Truffle Salt
Truffle Oil
---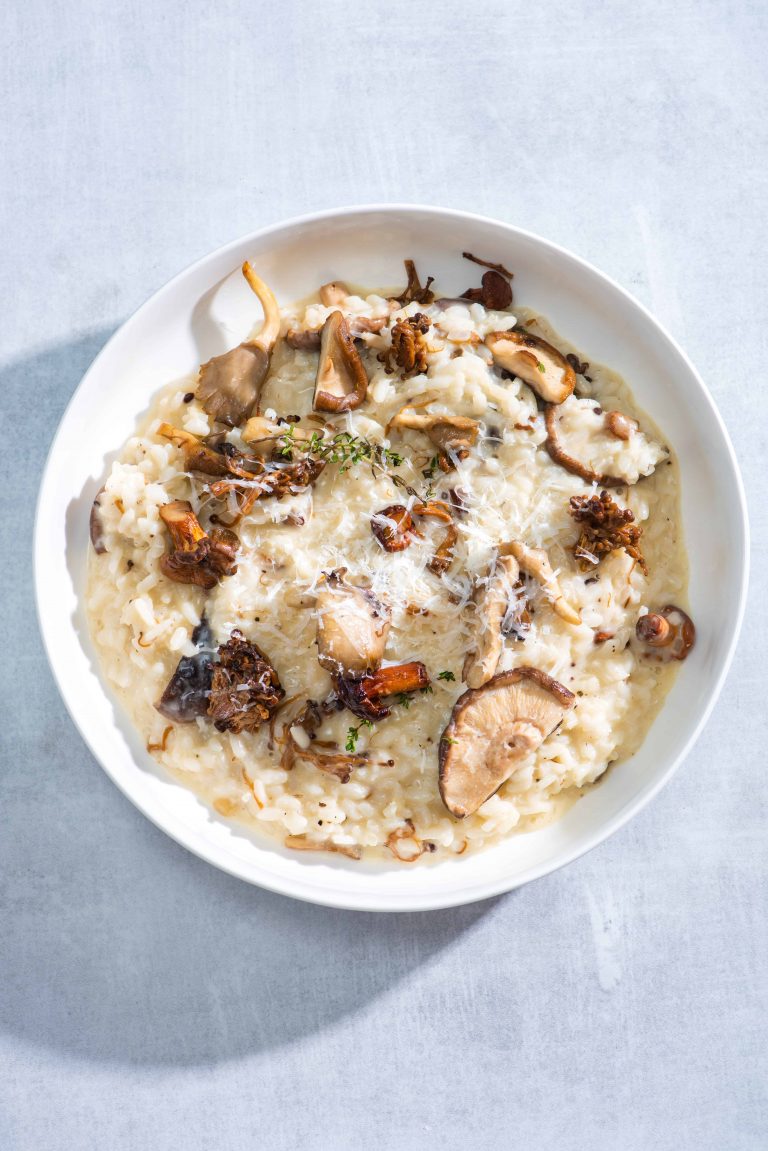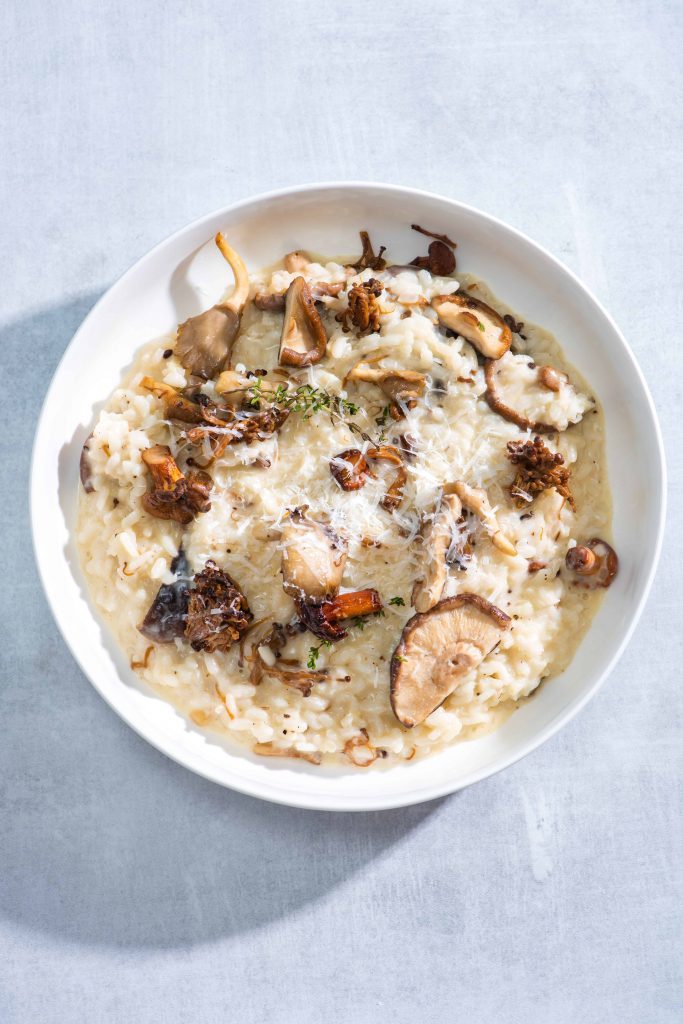 Love Truffle-Mushroom Risotto? Check out more great recipes →