These oven-roasted fingerling potatoes are crispy on the outside, creamy on the inside and infused with olive oil, garlic, and rosemary!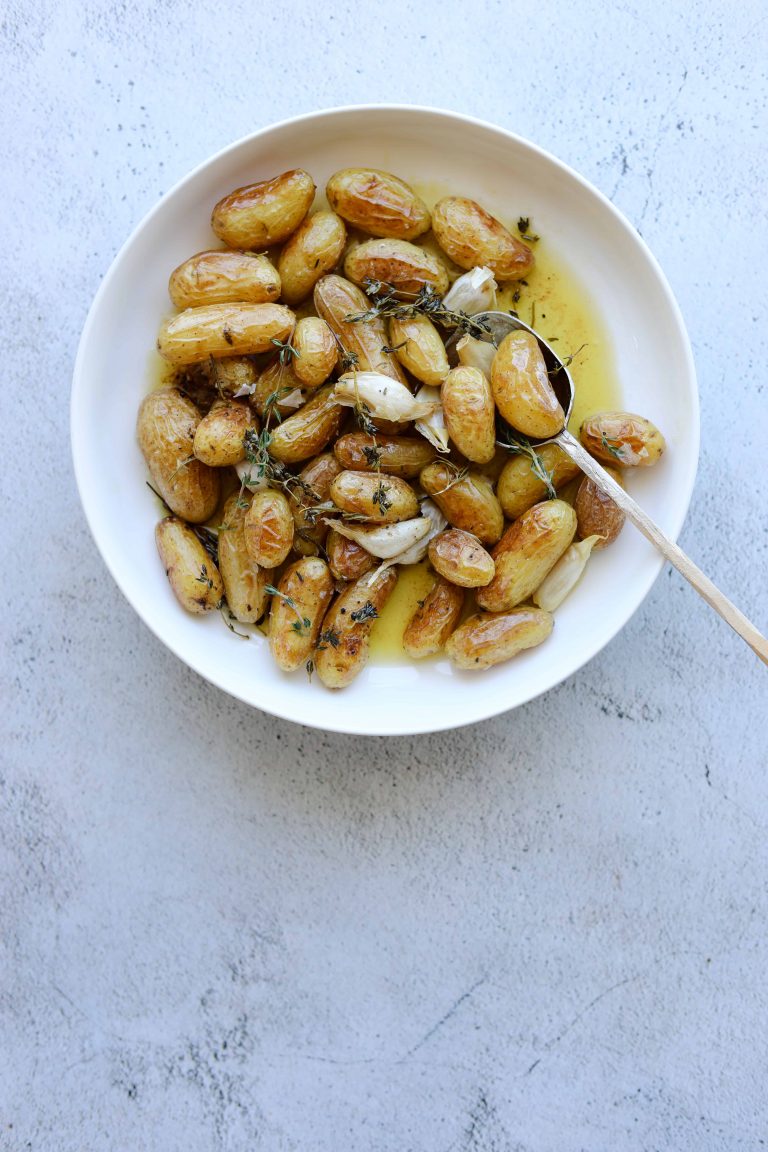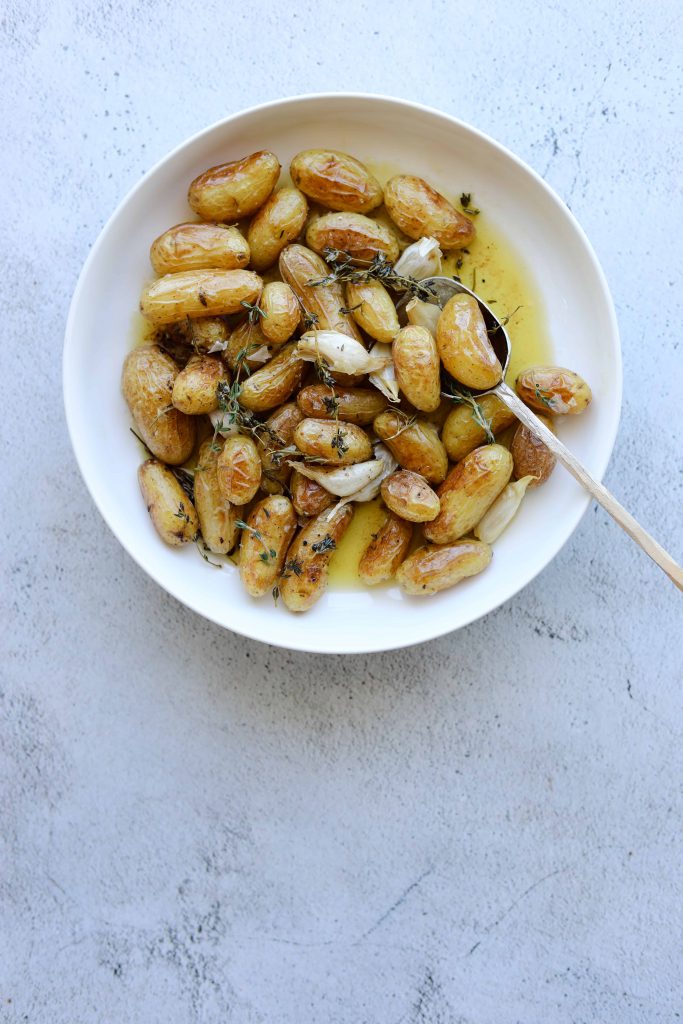 The trick to perfect oven-roasted fingerling potatoes is to boil them before roasting! That's how you get potatoes that are creamy on the inside and crispy on the outside. Roasting them in a bath of garlicky, herby butter and olive oil infuses them with flavor!

These potatoes are the perfect side dish to pair with your next dinner! Serve them alongside any of the following recipes:
-Roast Chicken with Toasted Bread Salad
-Ribeye with Garlicky Greens
-Crispy Skin Branzino
-Slow-Roasted Salmon
-Parchment Baked Cod
---
How to Roast Fingerling Potatoes →
Prepare a baking dish with the aromatic garlic and herb olive oil-butter mixture. Toss the pre-cooked potatoes in the mixture and bake.
Roast the potatoes on high heat until they are crispy and golden brown!
---
---
If you love Roasted Fingerling Potatoes with Garlic and Rosemary, check out more great recipes →