Khachapuri is a traditional Georgian cheese-filled bread. This ooey-gooey khachapuri pizza version is the perfect Friday night dinner!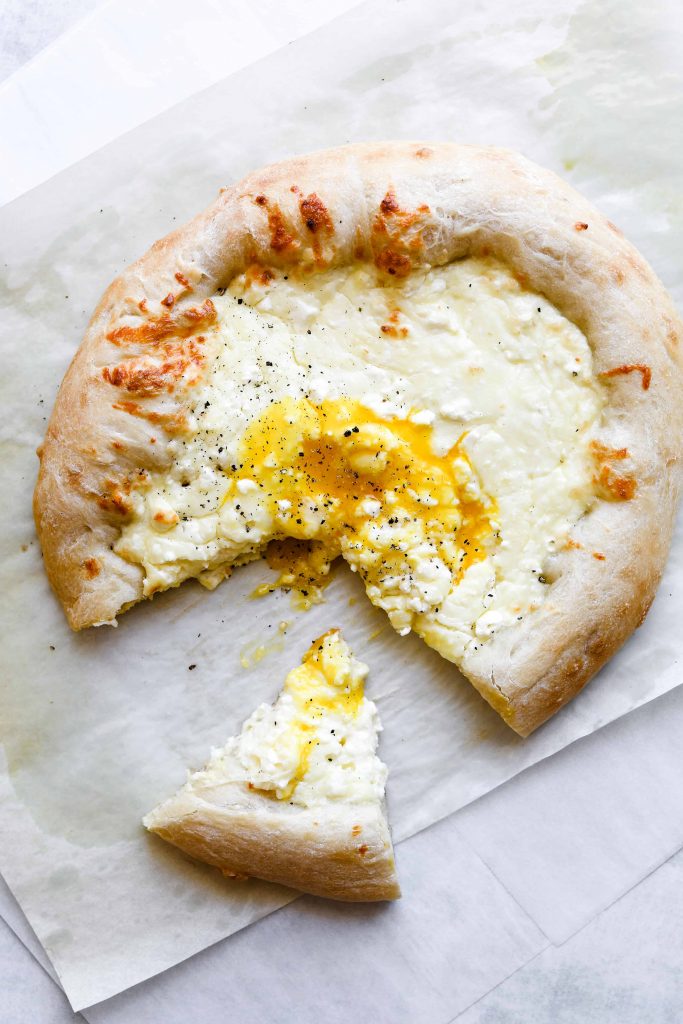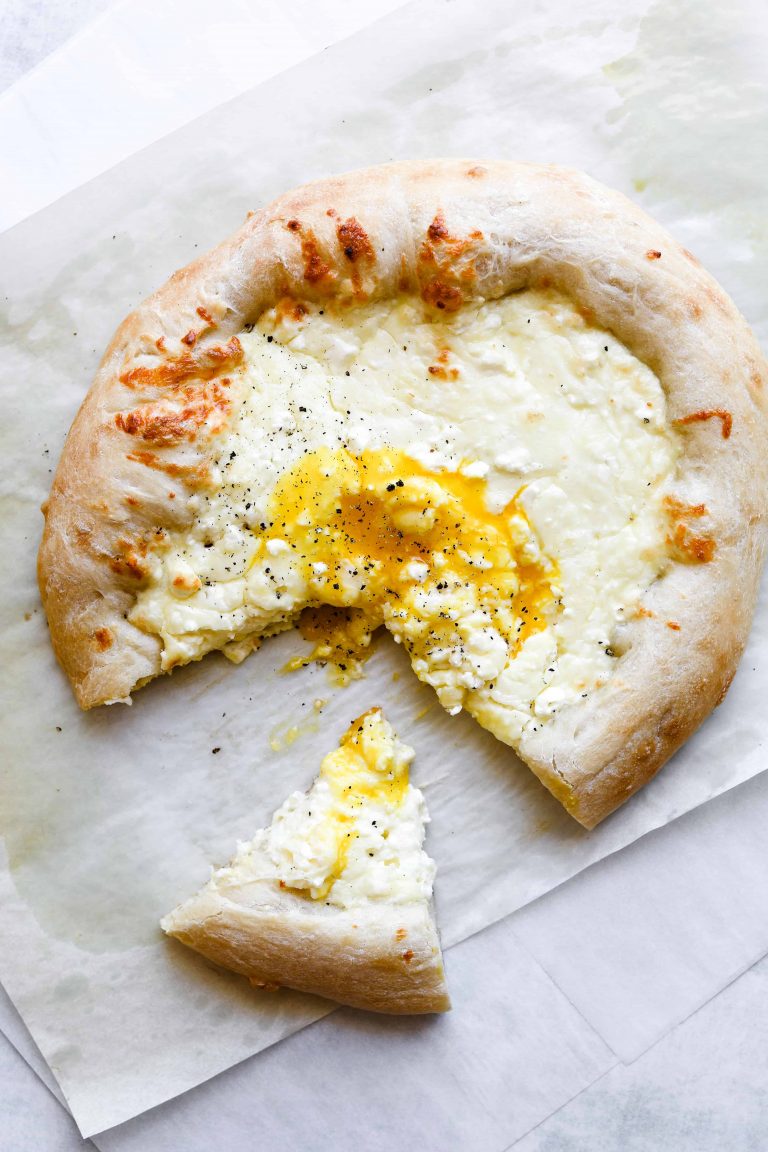 I had Khachapuri for the first time at a Georgian restaurant in Washington D.C. Khachapuri is a cheese-filled flatbread, it's served piping hot and often with an egg cracked right into the center. The best way to enjoy khachapuri is to tear off the crust and dip it into the bubbling, cheesy, eggy center!
This Khachapuri pizza recipe combines the perfection of the cheesy khachapuri center with a simple store-bought pizza crust (to keep things easy).

Serve Khachapuri Pizza with a fresh salad and a bottle of wine!
---
Khachapuri Pizza step by step →
Pre-made pizza dough makes this recipe so quick and easy!
You can cut the khachapuri pizza into slices or tear off pieces of the crust and scoop up the bubbly filling.
---
---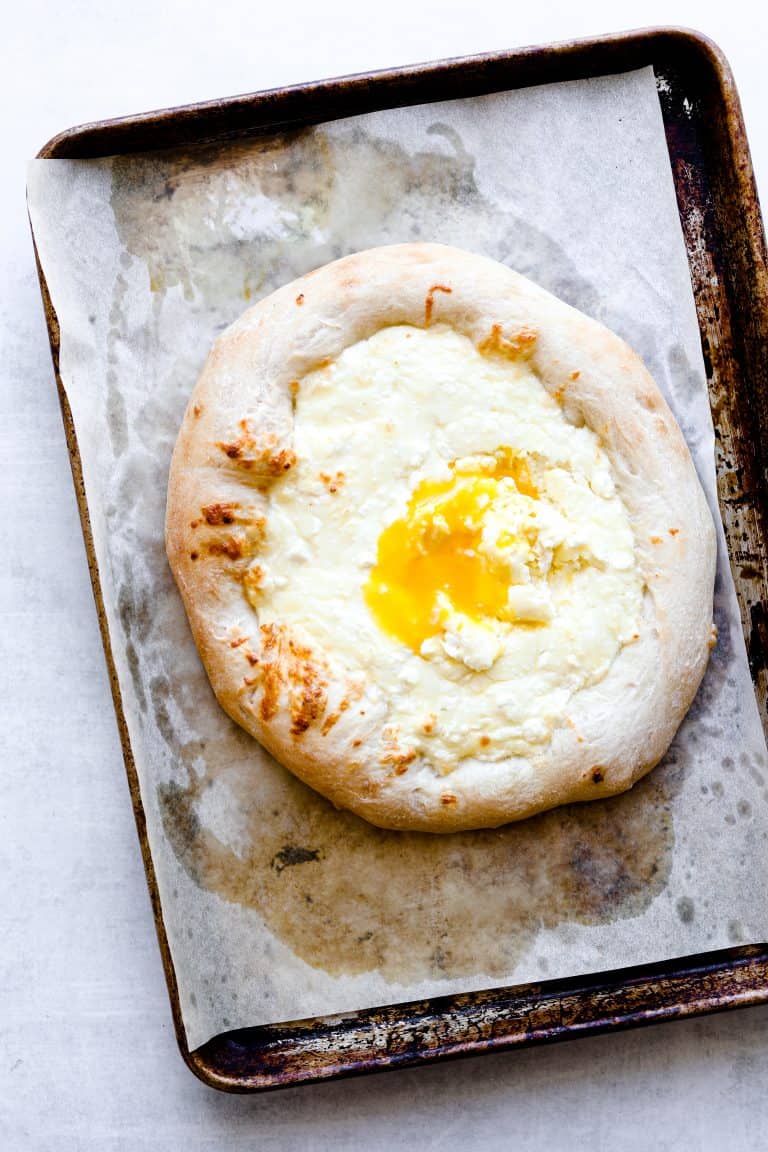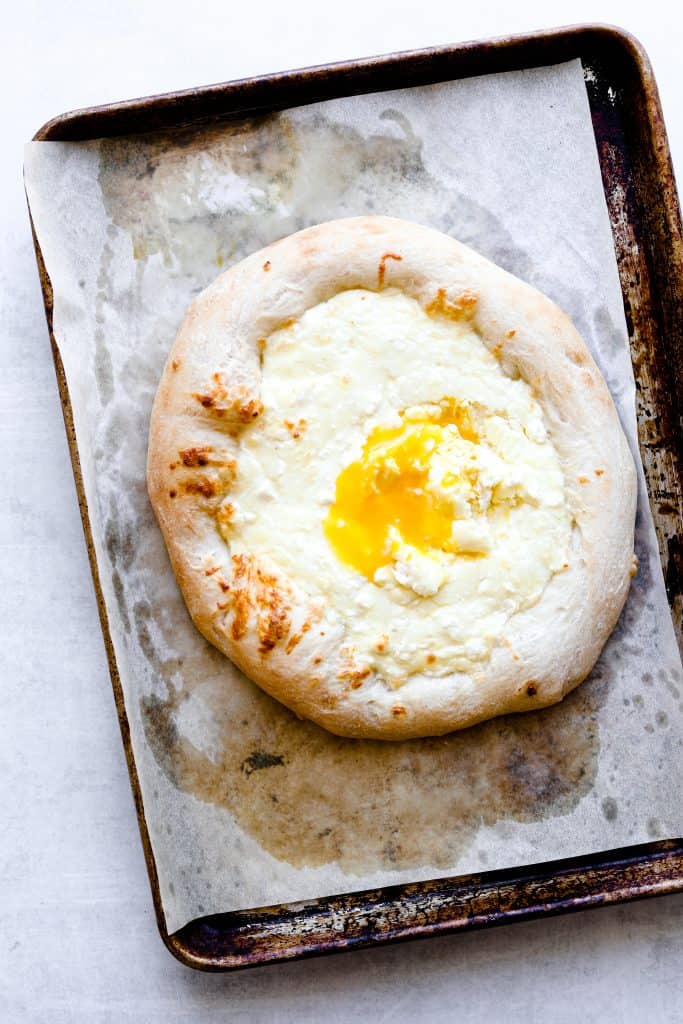 ---
If you love Khachapuri Pizza, check out more great recipes→