Creamy Greek yogurt topped with crispy roasted snap peas and garlicky chili oil! Serve this roasted snap pea side dish with roast chicken, beef or fish!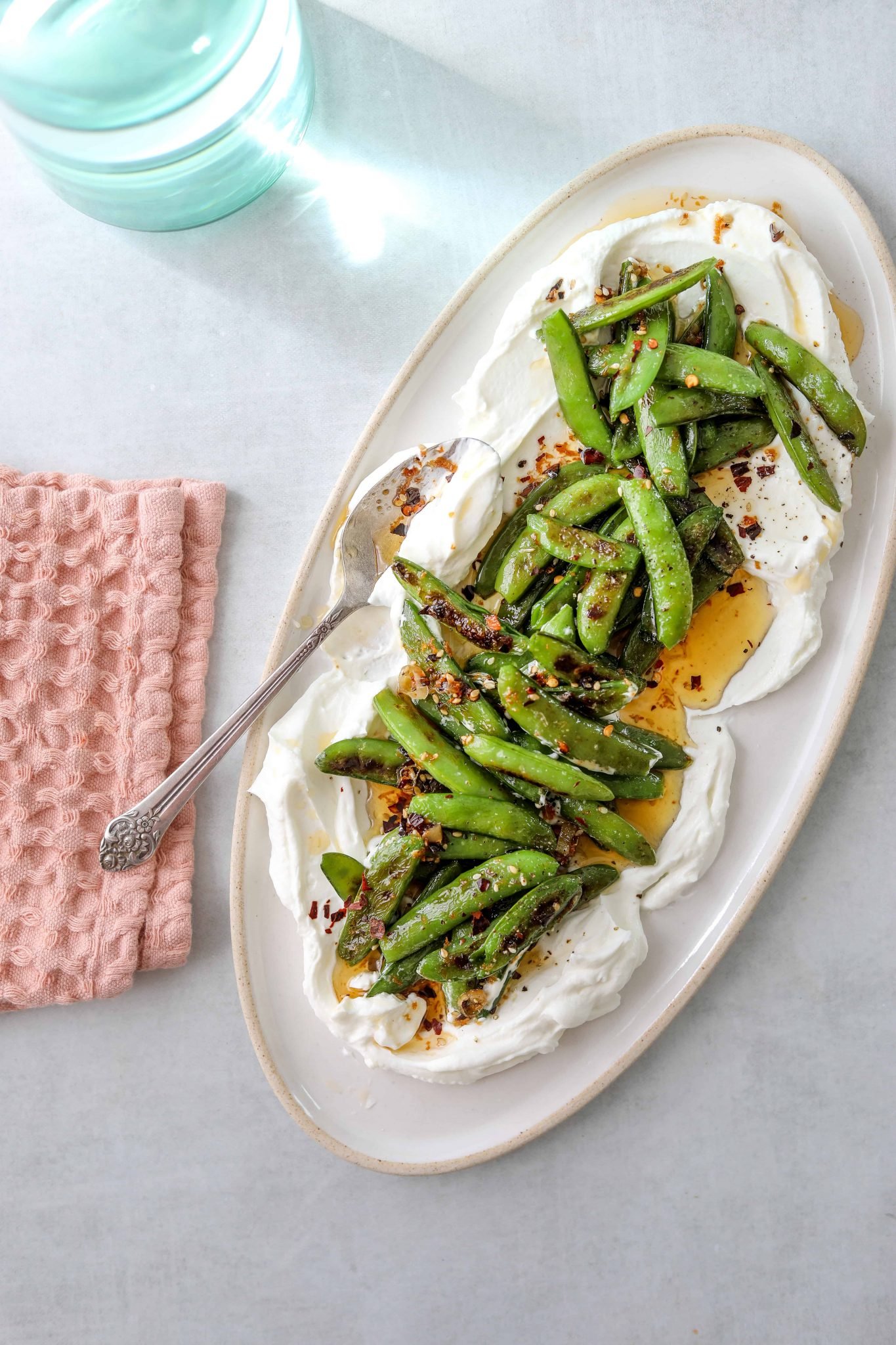 If you've never roasted sugar snap peas before this is the recipe to try! They become crispy and slightly charred in the oven. Serve them on a bed of creamy yogurt and top with spicy, garlicky chili oil. The combination of flavors and textures is really incredible! Serve this yummy side dish with roast chicken, steak or fish!
Recipe Steps→
Step One: Make the chili oil first to give it time to cool.
Step Two: Toss the snap peas in olive oil and salt, roast for ten minutes.
Step Three: Use the back of the spoon to spread the yogurt across a platter or large plate. Top with half of the garlic chili oil then the roasted snap peas. Pour the rest of the chili oil over the snap peas. Serve immediately!
Before and after!
---
Recipe Tips and Tricks→
Make sure your snap peas are cleaned and trimmed. I find that even peas labeled "stringless" can still use a little cleaning up. To do this cut off the stem end with a sharp paring knife and remove the pod string.

Don't overcrowd the pan. Snap peas need some breathing room to roast properly. If they're too crowded on the pan they will produce steam and won't get that crisp golden brown char were looking for. Use a large baking tray or split the peas onto two trays if needed.

Use full-fat Greek yogurt. It really is the best, flavor-wise. Don't try to substitute a lower fat variety it just won't be the same.

Make the chili oil ahead of time. The chili oil needs time to cool down before you pour it over the yogurt and peas. You can make the chili oil up to three days ahead of time, just leave it out at room temperature. Alternatively, if you need to cool down your chili oil quickly just transfer it to a heatproof container, like a pyrex measuring cup, and put it in the fridge for 10 minutes.
Did you make this recipe?
Leave a review below, then snap a picture and tag me @craving_california and use #cravingcalifornia on Instagram so I can see it!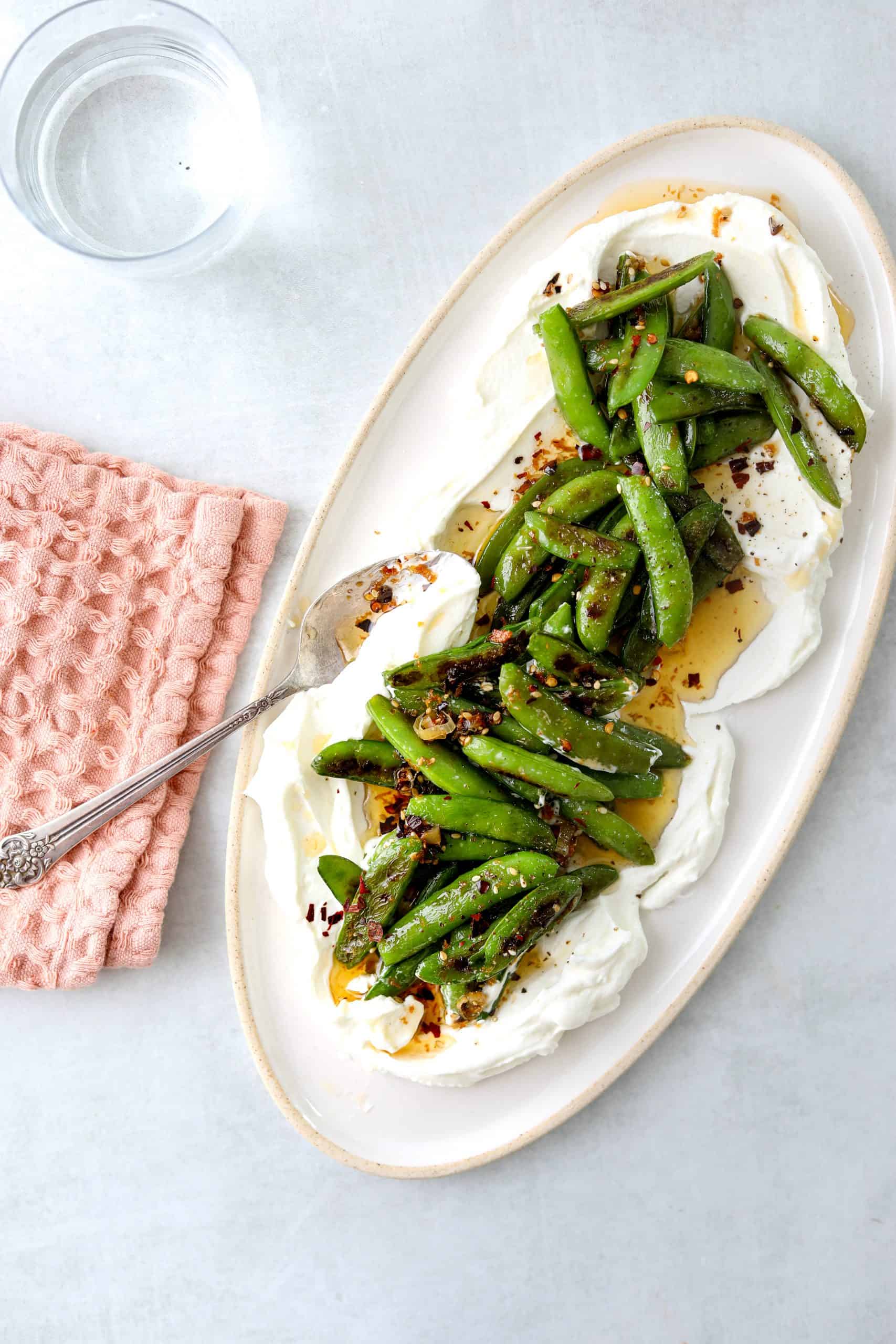 Check out more great recipes→