This super simple skirt steak salad with farro, arugula, and feta cheese comes together quickly and easily and only requires five ingredients!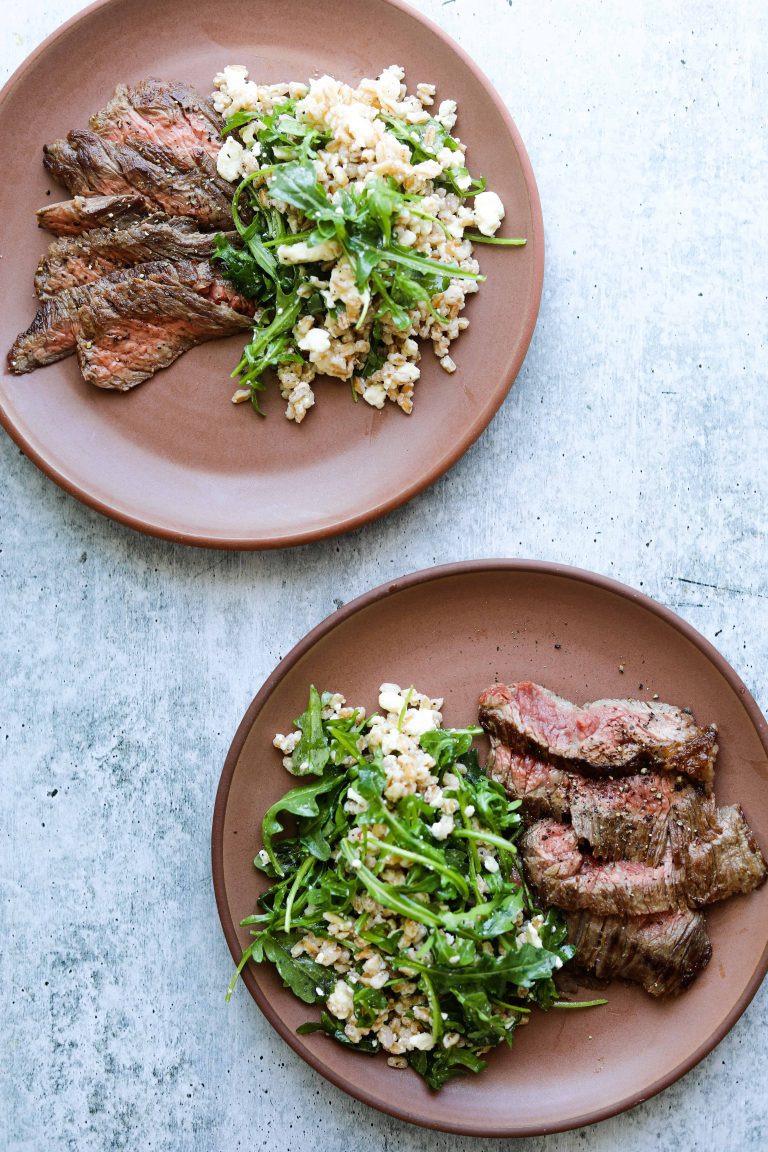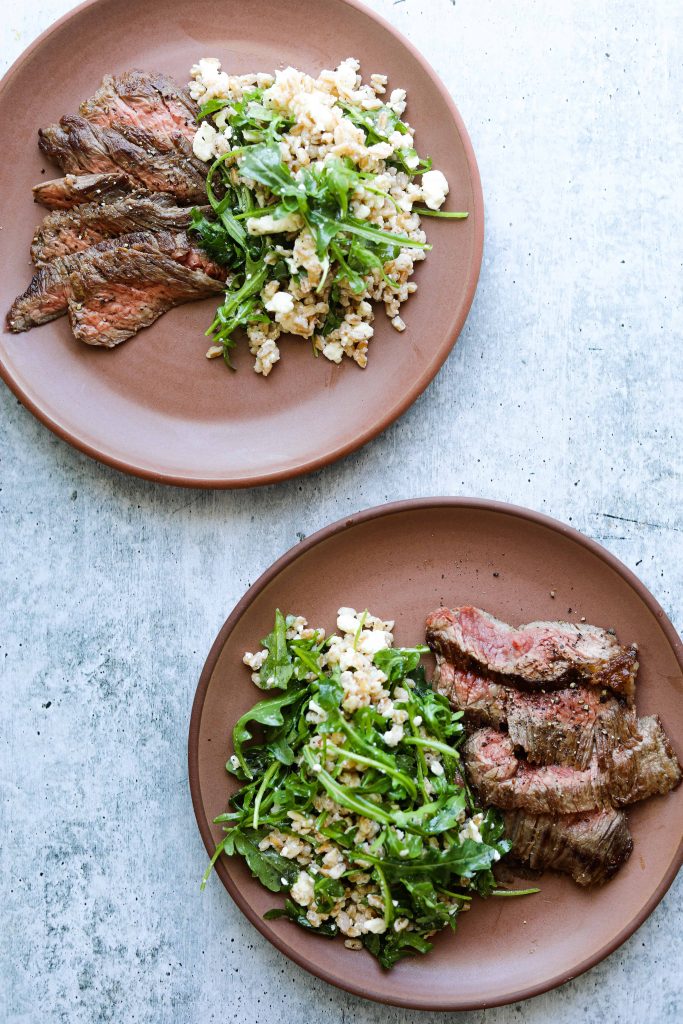 This hearty and healthy steak salad is perfect for lunch or dinner and requires only five ingredients! It also keeps really well making it a great option for meal prep, picnics or a school/office lunch. I love using skirt steak because it's inexpensive and cooks quickly. This salad is totally customizable so feel free to get creative or use what you already have on hand!

Optional Salad Additions:
-Avocado
-Sliced Cucumber
-Sliced Cherry Tomatoes
-Toasted Nuts or Seeds
-Quick Pickled Red Onion or Shallot

---
Five-Ingredient Steak Salad Ingredients→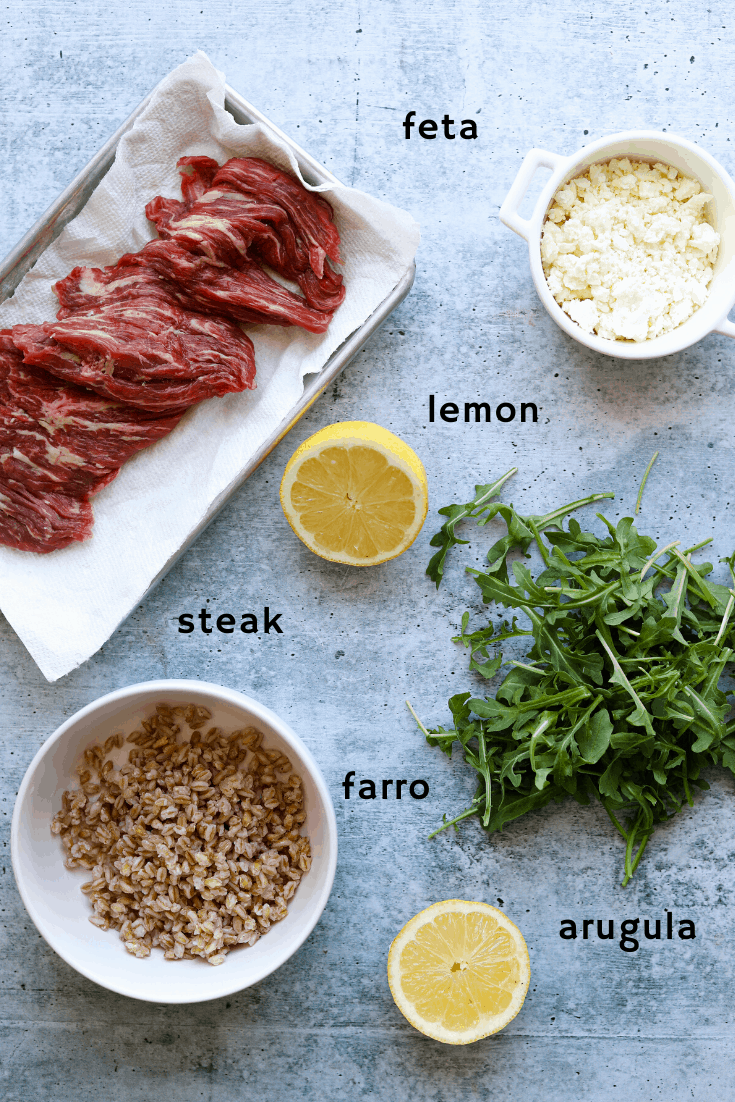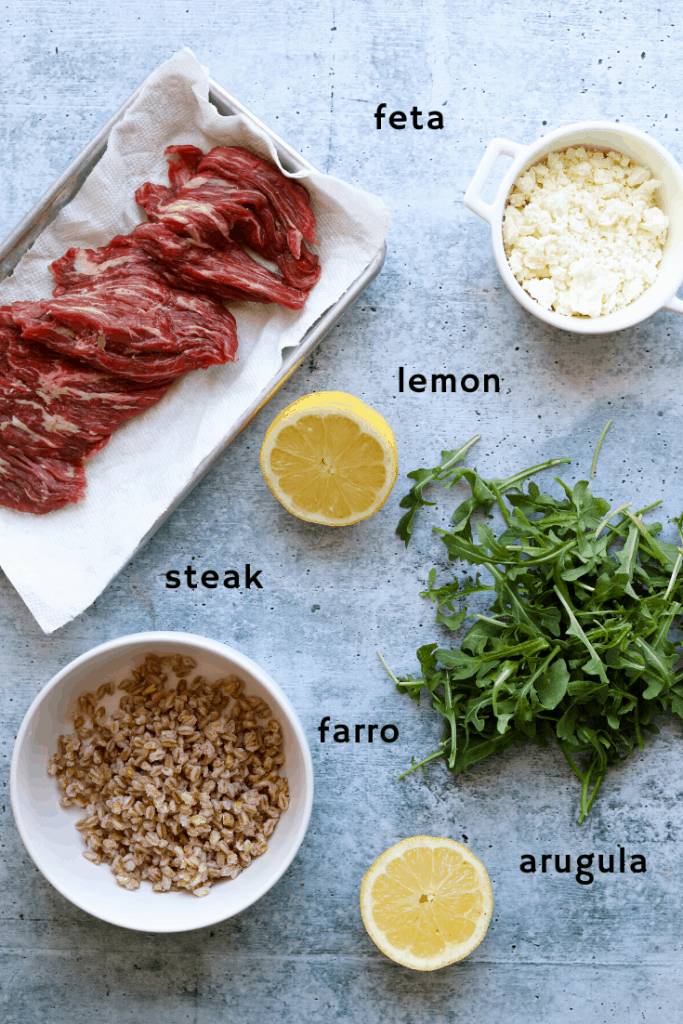 There's a ton of room in this recipe for substitutions and customization. The farro can be swapped out for any grain: quinoa, barley, wild rice, etc. Same with the cheese! You could try blue cheese or goat instead if you're not into feta or don't have it on hand.
Farro, Arugula + Feta Salad→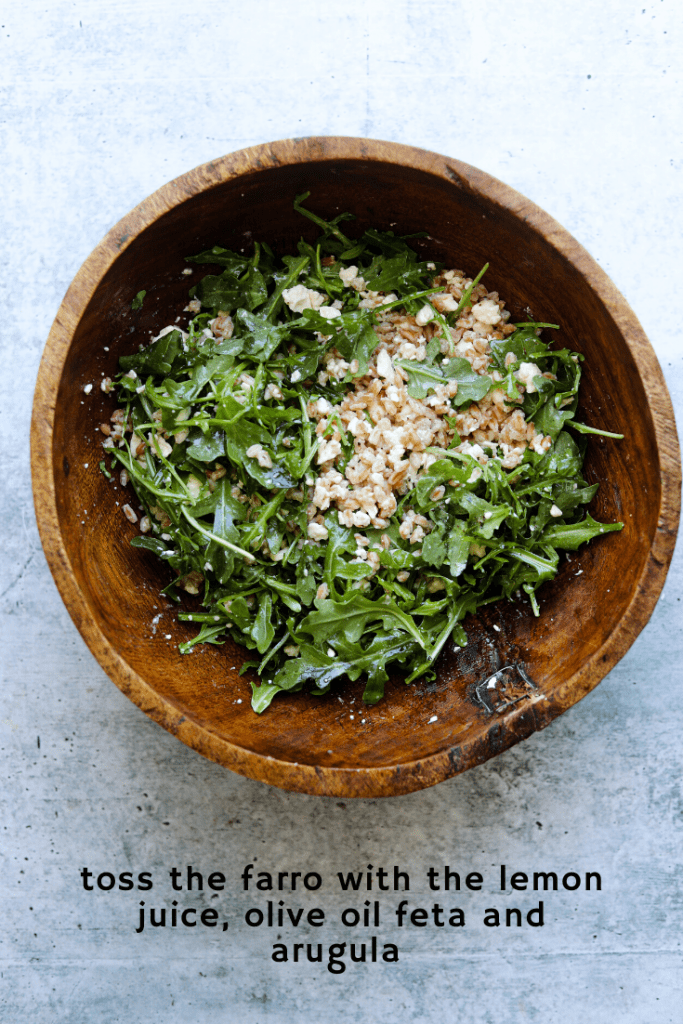 ---
Five ingredient meals are wholesome down to earth recipes that focus on the quality of ingredients rather than quantity. These flavorful, unfussy meals are fun and easy to make.
Salt, pepper, and oil are fair game and therefore not considered one of the five ingredients!
---
Did you make this recipe?
Leave a review below, then snap a picture and tag me @craving_california and use #cravingcalifornia on Instagram so I can see it!
---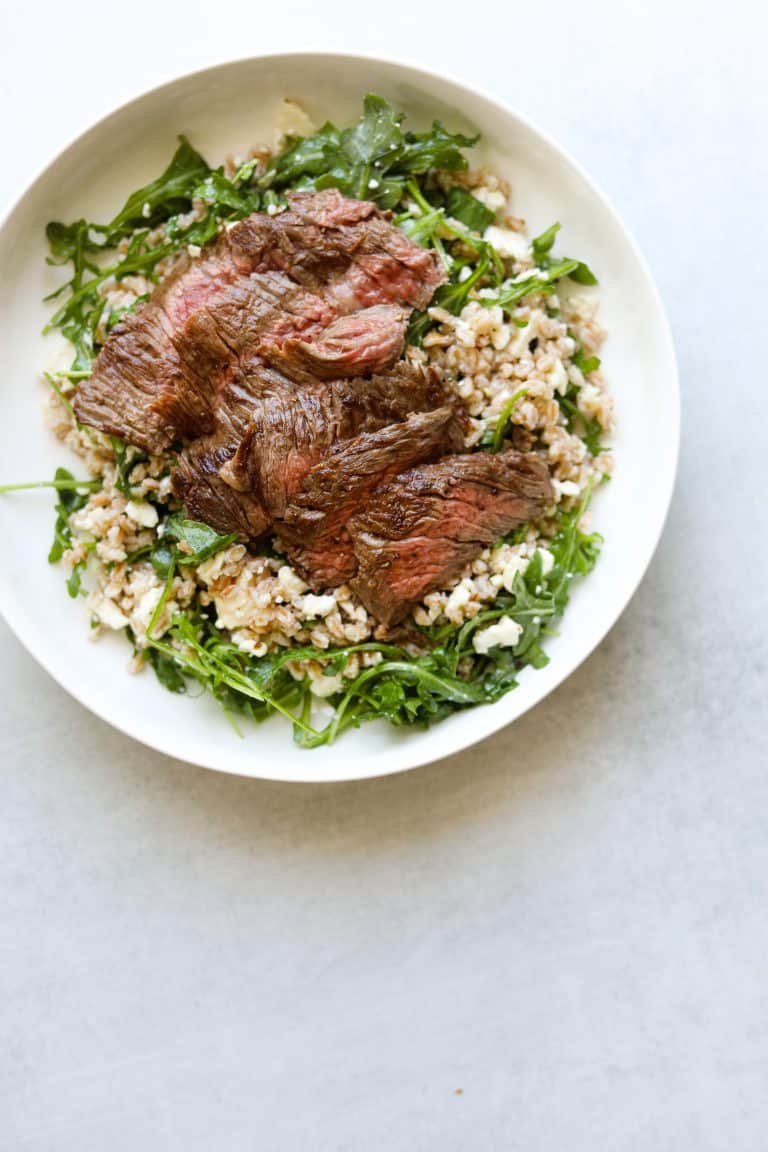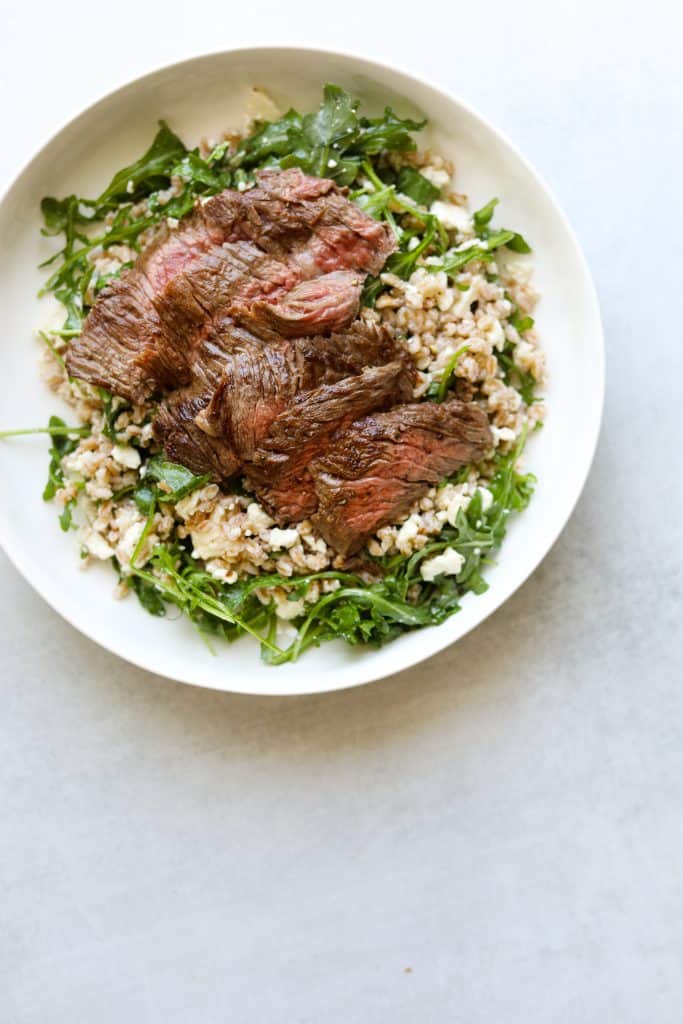 ---
Check out more great five-ingredient recipes→