Savory Smoked Salmon Dutch Baby
This oven-baked Dutch baby pancake couldn't be easier! Fill it with smoked salmon, cream cheese and, avocado for the perfect weekend brunch!
A Dutch baby is a pancake that is baked in a hot skillet with lots of butter! The batter, which is pretty thin like crepe batter, rises up the sides of the pan and will sort of soufflé in the oven into a puffy golden-brown pancake. You never know what shape your dutch baby pancake will take on!

I had never heard of a Dutch Baby until a restaurant in Santa Monica started serving them and of course, I saw it all over their Instagram. They serve theirs with blueberries and vanilla whipped cream which is absolutely delicious but I'm not much of a sweets for breakfast person so, I created a savory batter and instead filled it with all my favorite breakfast items; cream cheese, smoked salmon, sunny side up eggs and avocado!

This Savory Smoked Salmon Dutch Baby is the perfect weekend brunch dish! I hope you enjoy it!

Savory Smoked Salmon Dutch Baby→
Very important: for a nicely puffed pancake make sure all of your ingredients are at room temperature.
Let the butter melt completely before pouring in the batter. Be sure to swirl it around the sides of the pan as well.
Let the pancake cool for a minute then gently lift it out of the pan and transfer it to a plate.
---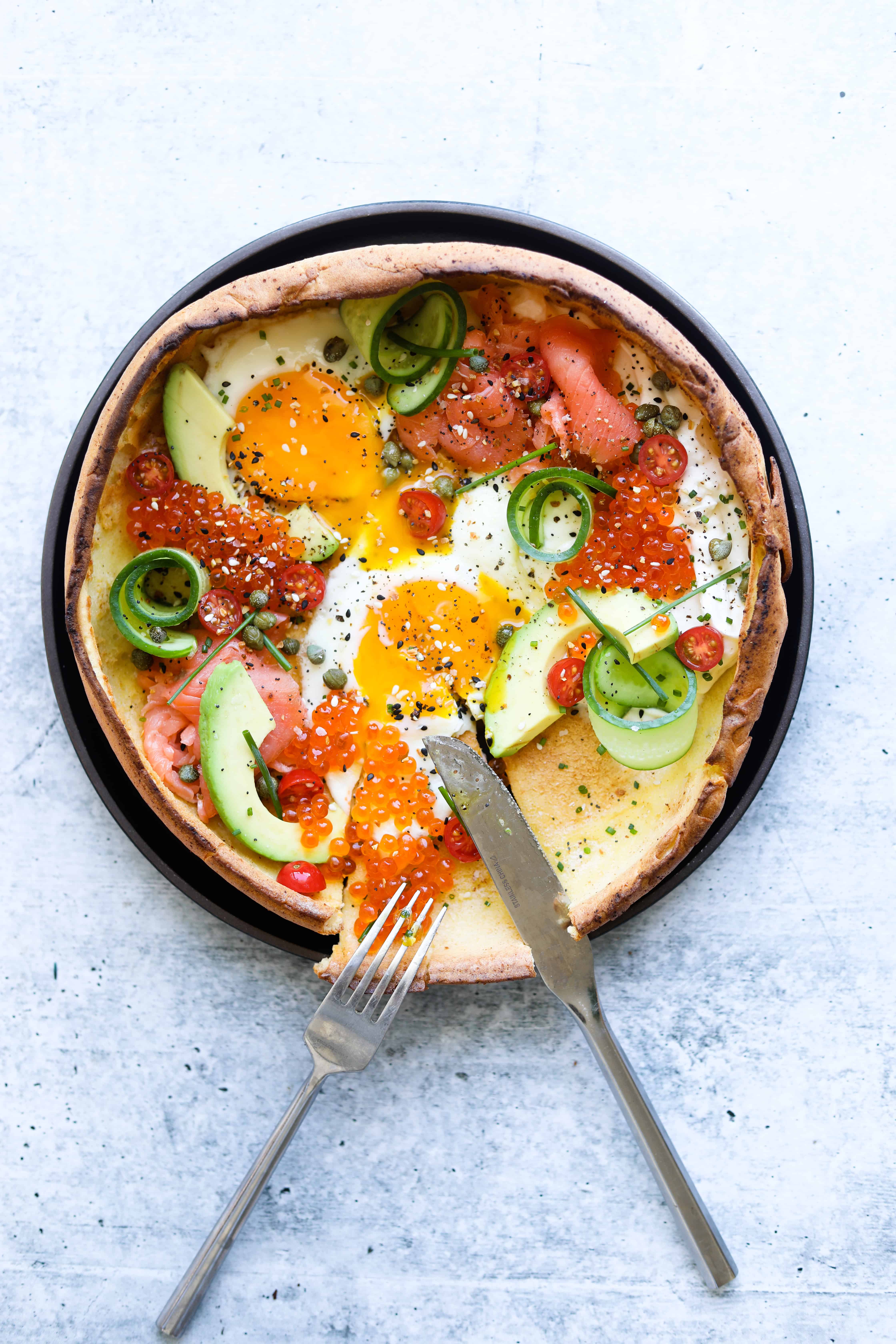 ---
If you love Savory Smoked Salmon Dutch Baby, check out more great recipes→