Tender and juicy, slow-roasted pork shoulder marinated in fresh lime juice, orange juice, cumin, and garlic. Serve this Cuban-style mojo pork with rice, black beans, and fried plantains or in a Cubano panini!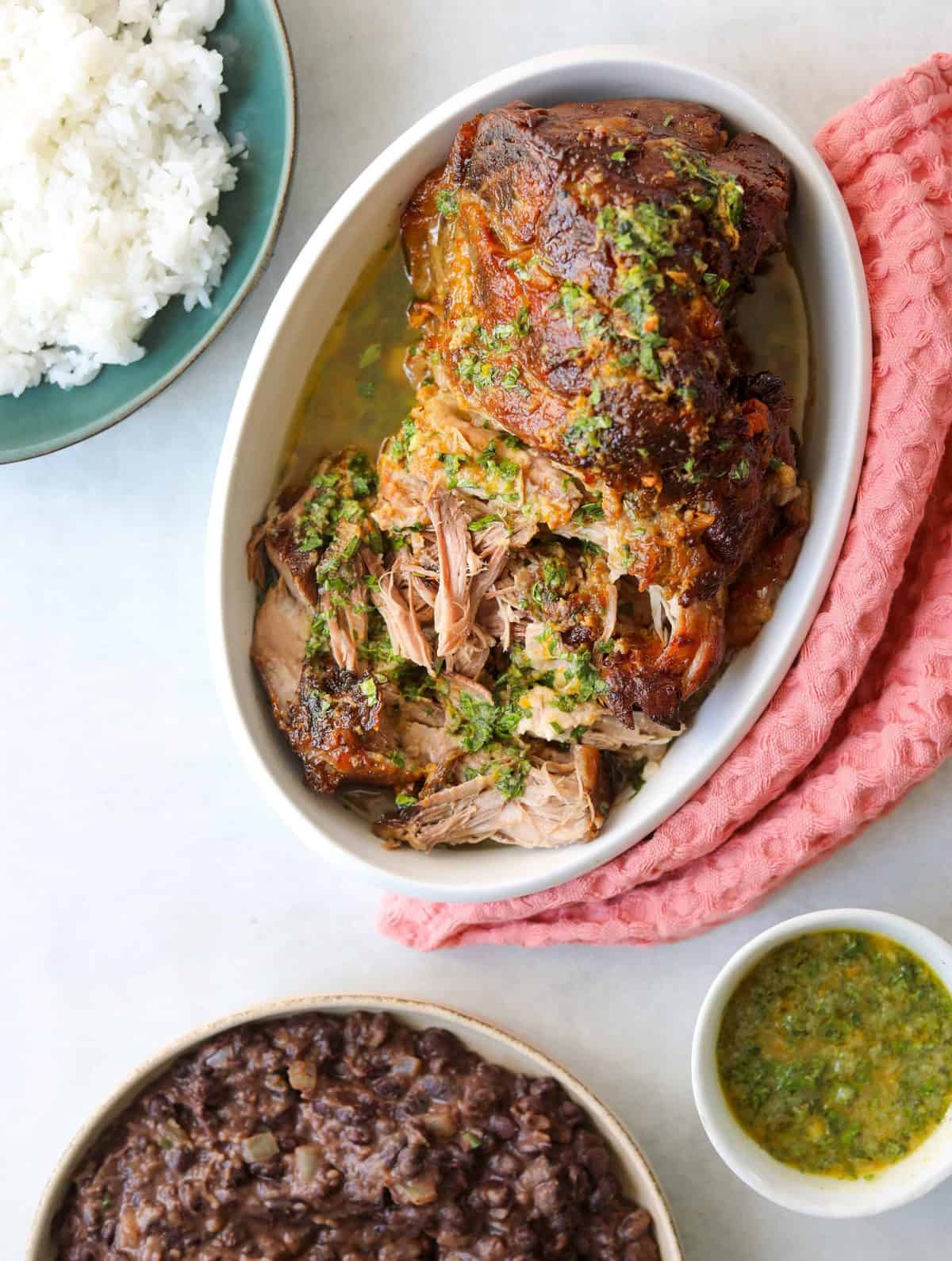 This Cuban-style mojo pork is marinated in an aggressive (but delicious) amount of garlic, fresh citrus juice, zest, and smokey cumin. The result is a super flavorful, fork-tender, juicy roast smothered in bright and citrusy mojo sauce that is a perfect complement to the fatty pork. If you've never slow-roasted a large cut of meat before this is a great recipe to start you off. When cooked low and slow the collagen and tendons in tough cuts of meat like pork shoulder break down and melt away leaving behind juicy, super tender meat that falls apart with no resistance.

This recipe is seriously delicious! Serve Cuban Mojo Pork with rice, black beans, and fried plantains. If you have leftovers I suggest turning them into a Cubano panini!
Recipe Steps→
Marinade: Whisk together the citrus juices and zest, olive oil, garlic, and cumin. Reserve half of the marinade for the mojo sauce later in the recipe, pour the other half over the pork and marinate in for at least two hours and up to twelve.
Roast: Cover the pork with foil and roast for three hours at 275 then remove the foil, turn the oven up to 325 and continue roasting for an additional 2-3 hours until the pork is golden brown, caramelized and fork-tender.
Mojo Sauce: Roughly chop the oregano and mint leaves then add them to the reserved marinade. Whisk in some of the pork drippings, season with salt and pepper.
Serve: Serve the pork by slicing or shredding then place it onto a large platter with the mojo sauce on the side. Serve with rice, black beans, and plantains.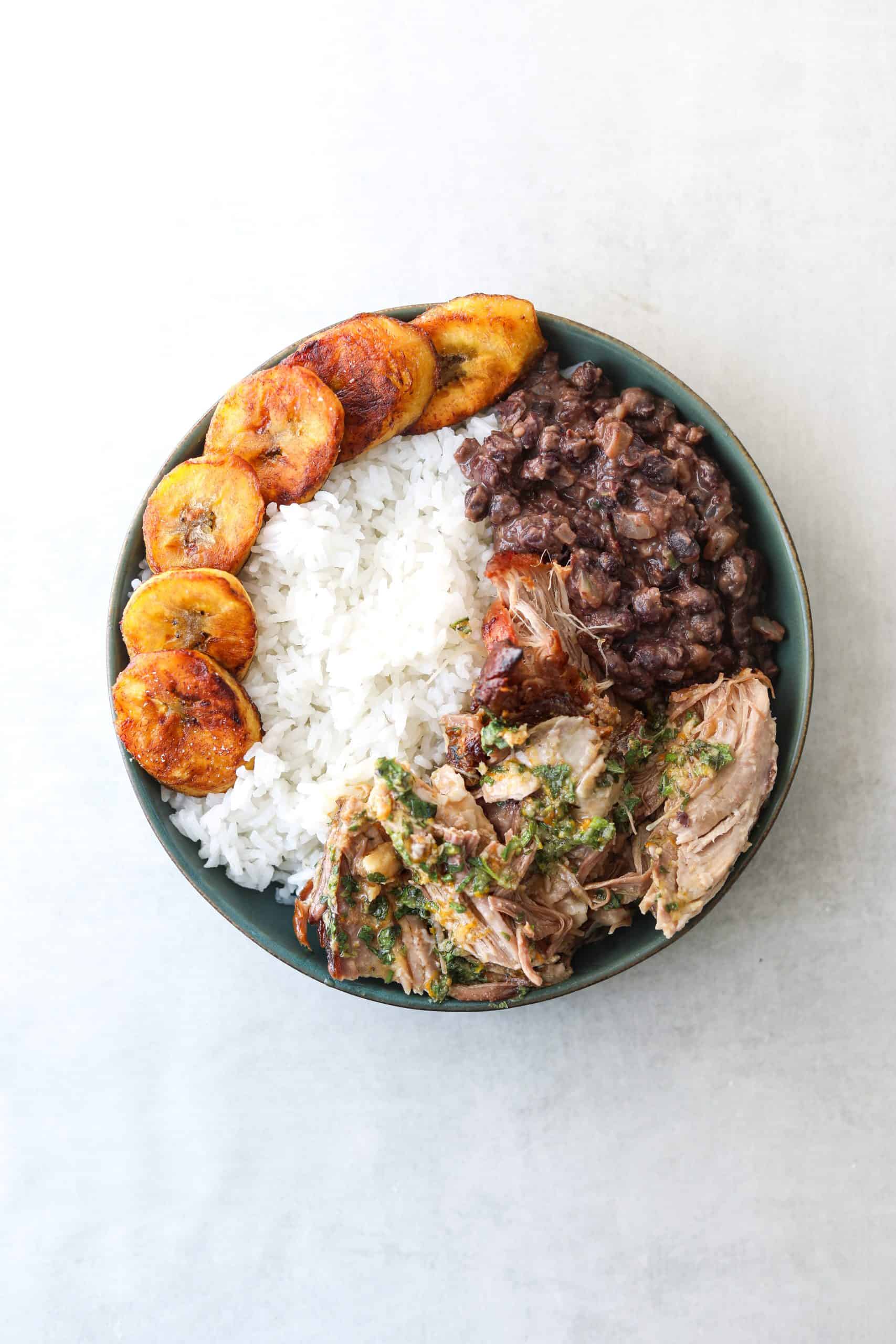 ---
Did you make this recipe?
Leave a review below, then snap a picture and tag me @craving_california and use #cravingcalifornia on Instagram so I can see it!
---
More delicious recipes→