Creamy, lemony bucatini tossed with wilted kale, parmesan cheese and lots of freshly cracked black pepper!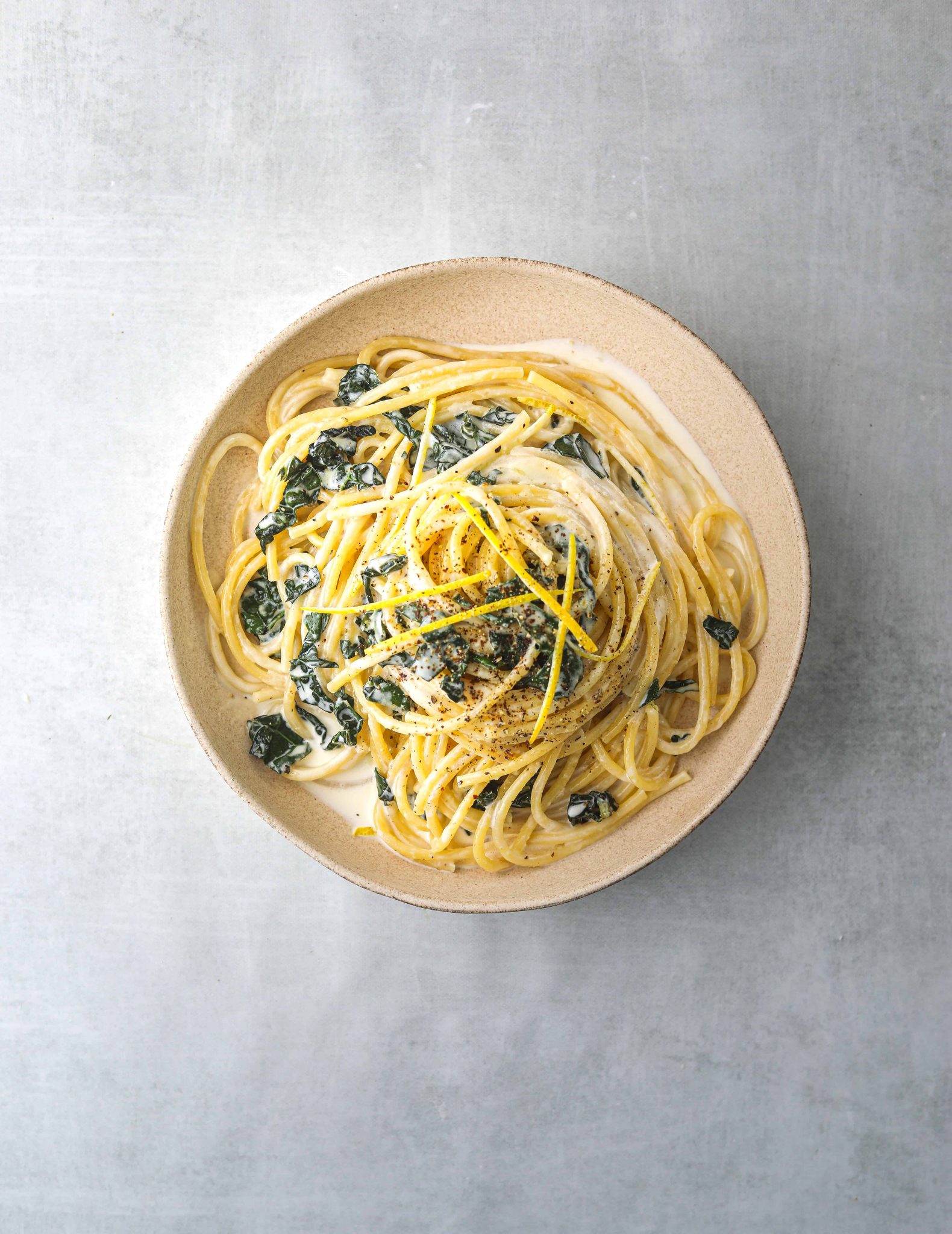 This super-simple recipe for bucatini al limone is a perfect pasta dish to add to your weekly dinner rotation. I always have lemons, parmesan cheese, dried pasta, and kale on hand. Toss all of that together with a little bit of cream and butter and you have this heavenly, lemony, creamy bucatini al limone with wilted kale (the kale makes it healthy, right?) I top my pasta with an aggressive amount of freshly cracked black pepper and extra lemon zest. What's not to like?
Recipe Steps→
Step One: Cook the bucatini in a large pot of boiling water.
Step Two: While the pasta is cooking heat the cream, lemon zest and a pinch of salt in a large pot.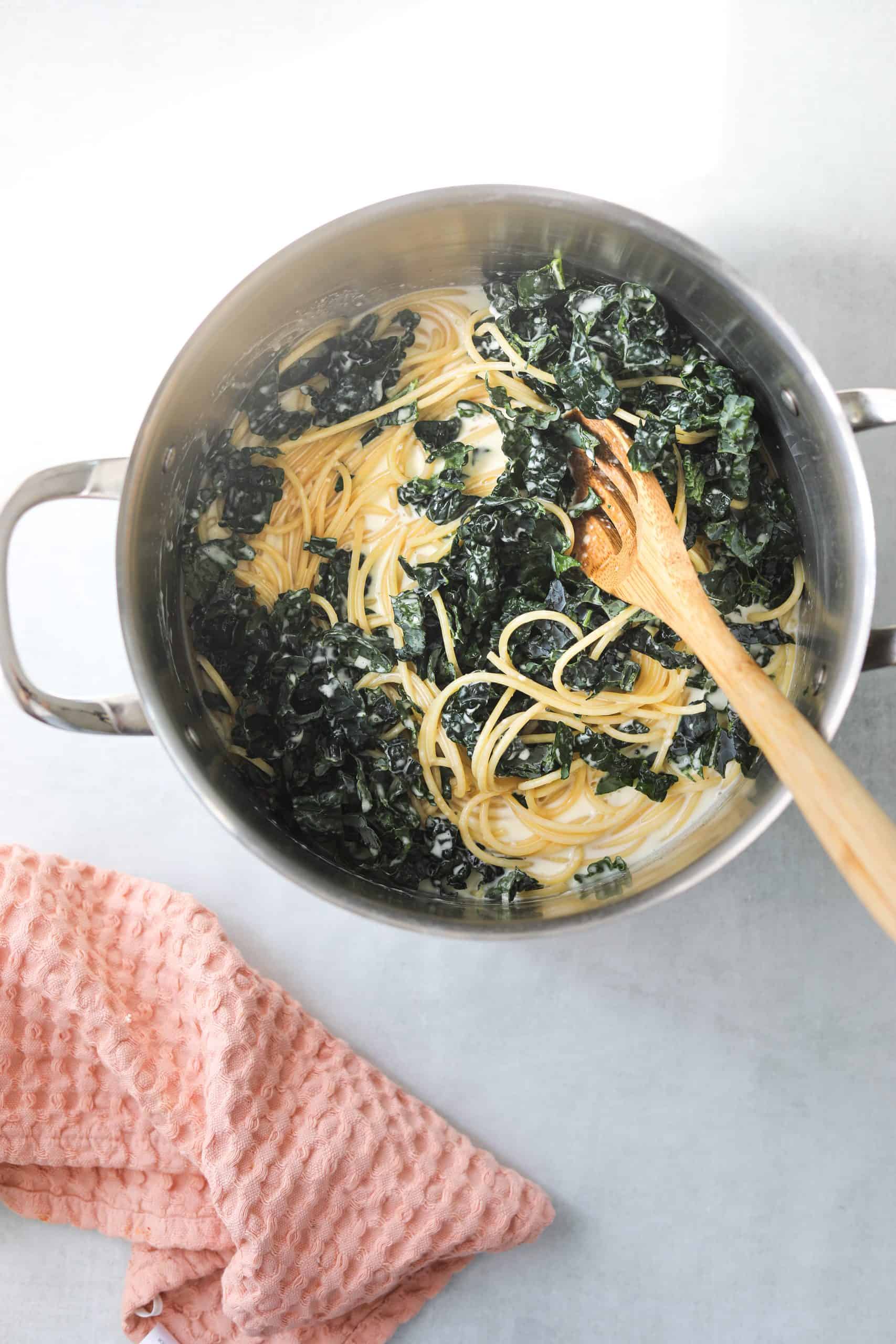 Step Three: Whisk the butter into the cream then toss in cooked bucatini, finely chopped kale, parmesan cheese, and lemon juice. Use a wooden spoon or spatula to fold the pasta, cream and kale together until evenly combined and the sauce is thick enough to coat the pasta.
Step Four: Season the pasta with salt and freshly cracked black pepper. Divide between bowls. Top with additional lemon zest and parmesan cheese. Serve immediately!
---
Did you make this recipe?
Leave a review below, then snap a picture and tag me @craving_california and use #cravingcalifornia on Instagram so I can see it!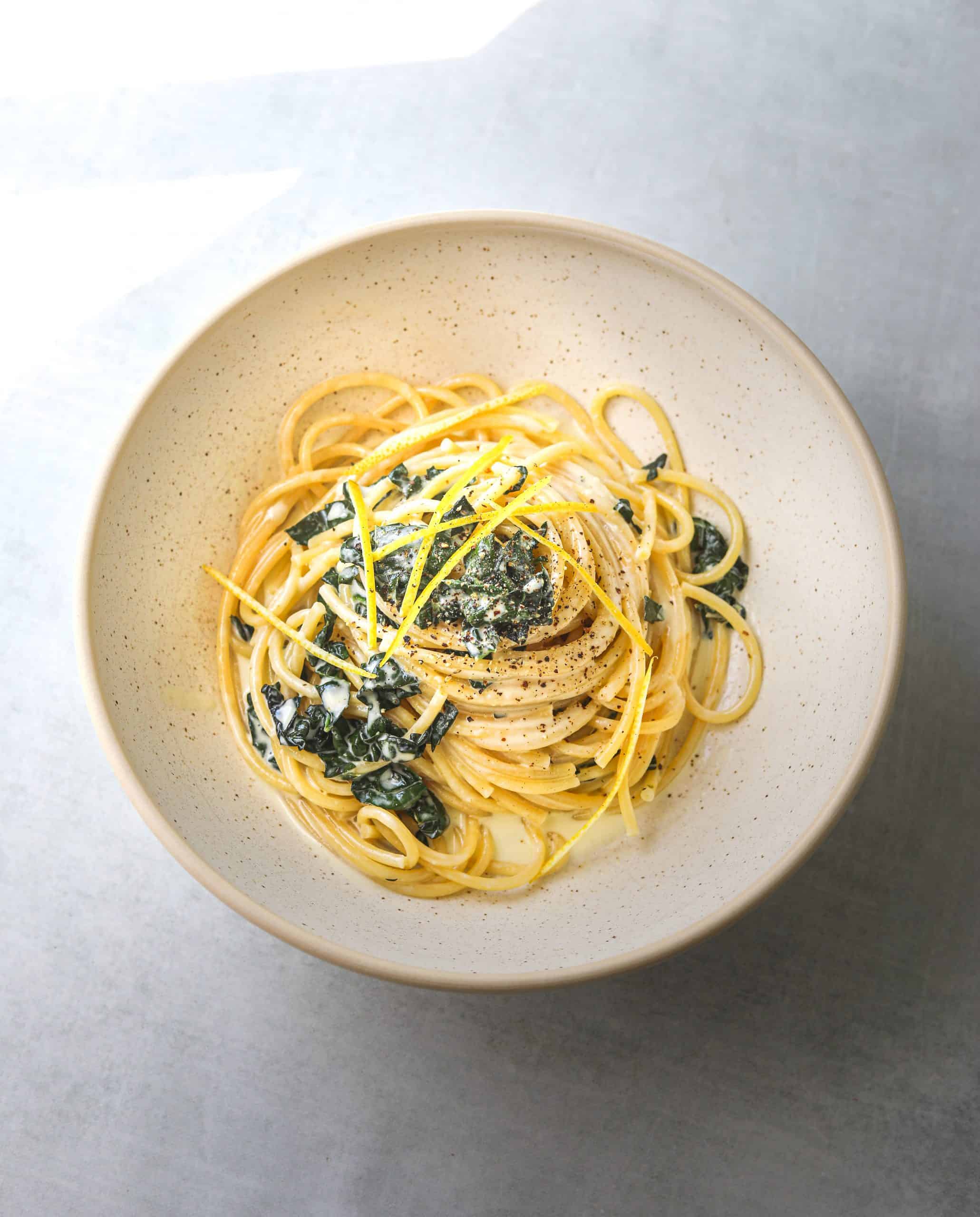 Check out more great recipes→