This is not your traditional Panzanella salad! This twist on an old classic is made with crisp, sweet snap peas, creamy avocado, and feta cheese, all tossed with toasted bread and basil vinaigrette!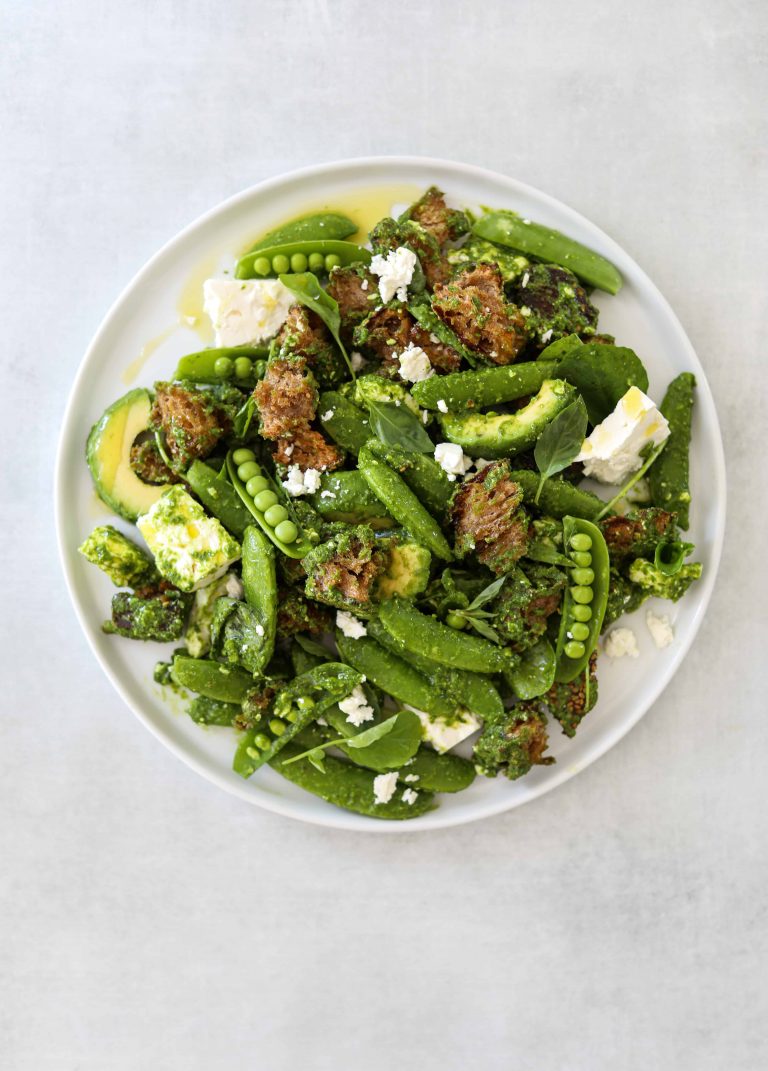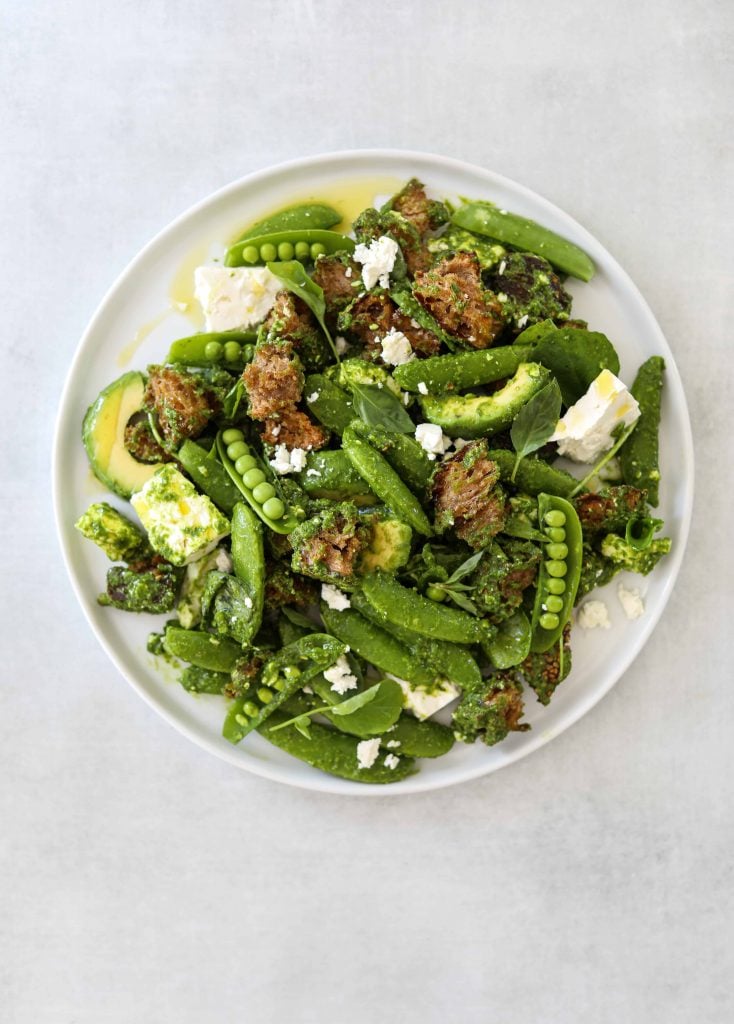 Panzanella salad is essentially a salad that replaces lettuce with toasted bits of bread, aka my dream salad! This version is made with chunks of avocado, snap peas, feta cheese, all tossed with a lemony basil vinaigrette. This recipe is perfect for your next BBQ or dinner party. Throw in some chicken or grilled shrimp to make it a complete meal.
Recipe Steps:
Step One: Preheat the oven to 350. Toss the torn bread and olive oil on a parchment-lined baking sheet; season well with salt and pepper. Bake for 30 minutes occasionally tossing the croutons to keep them from burning. Let cool completely.
Step Two: In a large bowl toss the snap peas, avocado, feta, herbs, and toasted bread with the basil vinaigrette, season with salt, and freshly cracked pepper. Serve, or allow the salad to sit for about half an hour for the flavors to blend.
---
This Lemon + Basil Vinaigrette is the magic that ties everything together. It's super easy to make and perfectly compliments the avocado, feta, peas, and toasty bread. Watch the video below to see how it's made: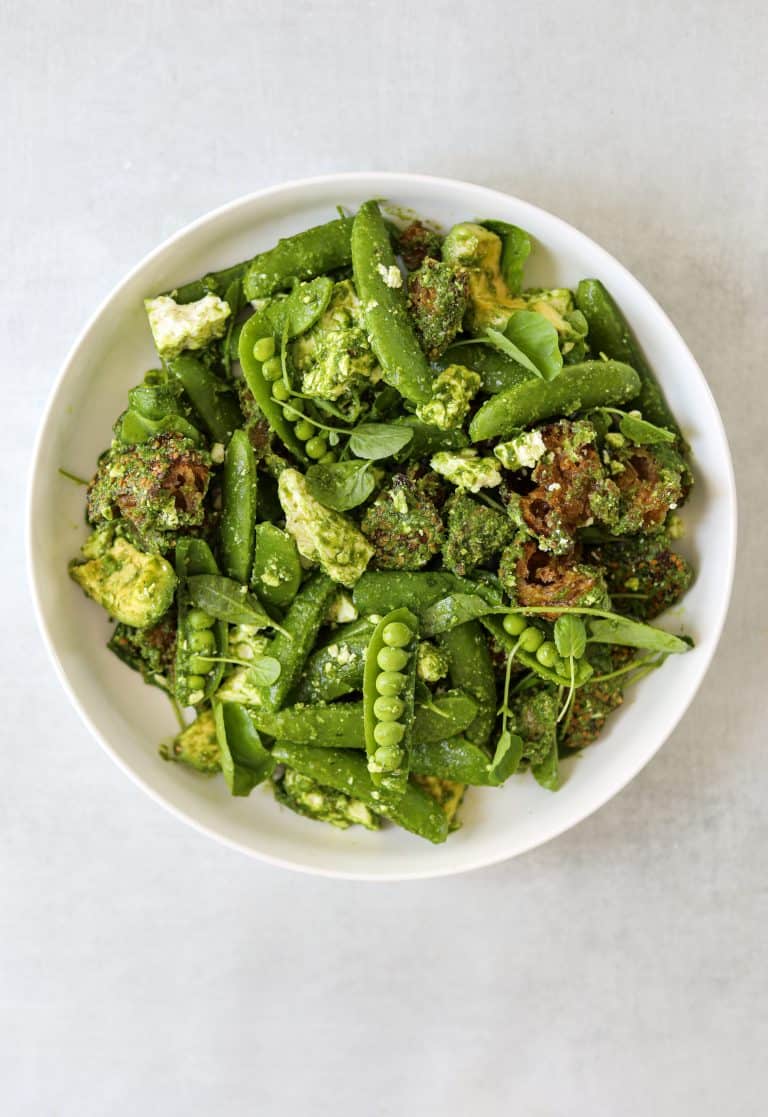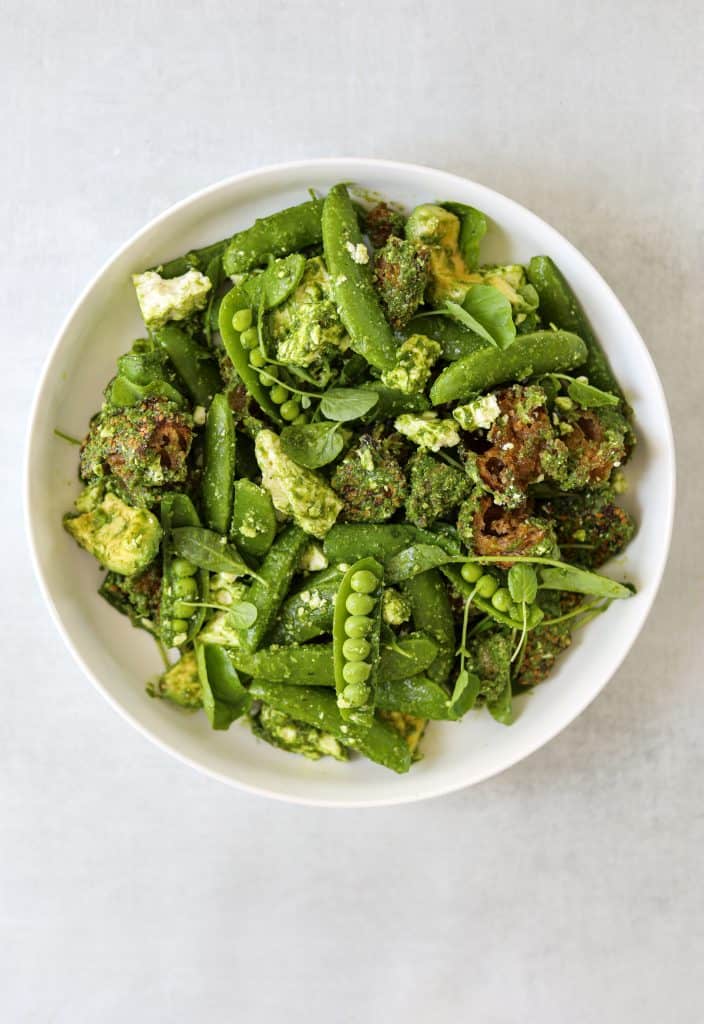 Check out more delicious summery salads:
Did you make this recipe?
Leave a review below, then snap a picture and tag me @craving_california and use #cravingcalifornia on Instagram so I can see it!
Check out more recipes here: