Check out this super creamy, lemony, garlicky tahini caesar dressing recipe! Toss tahini caesar dressing with chopped romaine lettuce, little gems, or thinly sliced kale for a luxurious egg-free caesar salad.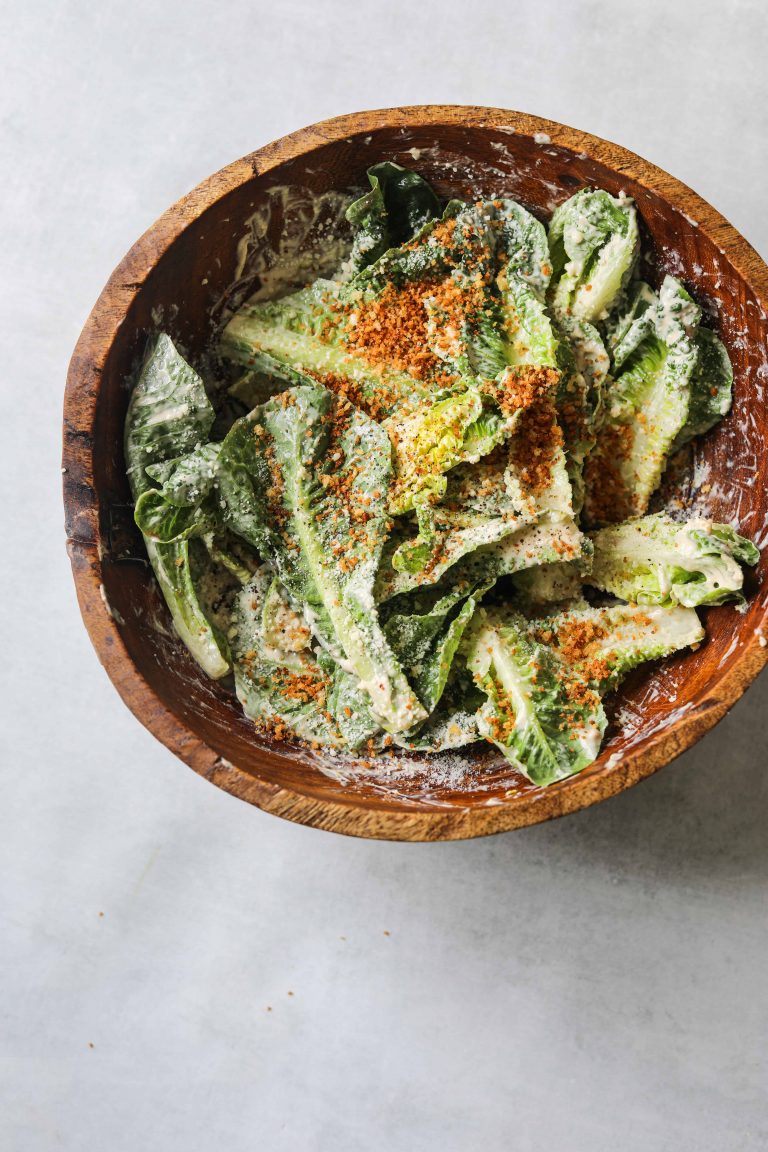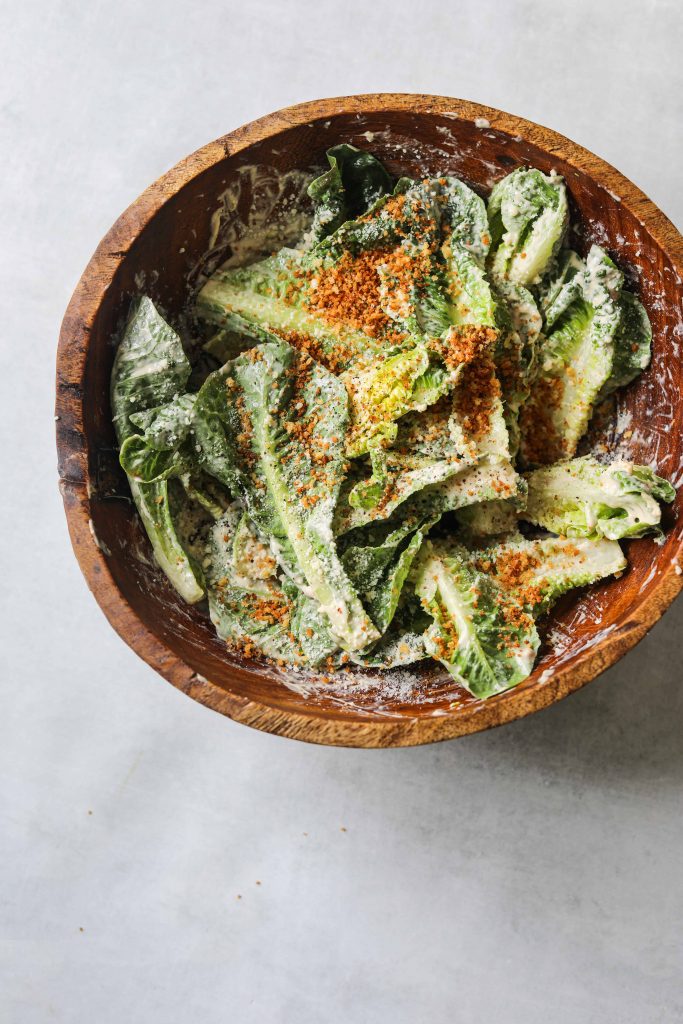 Creamy Tahini Caesar Dressing is total a game changer!
I love a classic Caesar salad! If you've never experienced a tableside Caesar at a steak house- go now! Fun fact: one of my first waitressing jobs required me to make Caesar salads tableside, and while it was not my favorite task (especially during a busy dinner rush), it did at least secure a generous tip!

This tahini caesar dressing recipe is much easier to whip up than the classic version. There are no raw eggs or emulsifying required! The base of the dressing is as you may have guessed: tahini! Tahini is a creamy paste made of pureed sesame seeds. It's healthy too! Tahini is packed with protein and rich in healthy fats, vitamins, and minerals.

Toss this tahini caesar dressing with romaine lettuce (or kale), garlic croutons, parmesan cheese, and season with freshly cracked pepper.
Recipe Tips:
-Tahini tends to seize up and get super thick when you add lemon juice to it. To achieve a smooth, creamy consistency thin the dressing out with water a little at a time until it is smooth and pourable.
-Get my all-time favorite tahini here → Soom Tahini (not sponsored, I just love it!)
-To make this dressing dairy-free or vegan, skip the parmesan cheese and substitute 2 tbsp nutritional yeast or 2 tbsp white miso paste. Additionally, omit the anchovies and substitute 2 tsp soy sauce instead!

Ingredients you'll need:
Tahini
Parmesan Cheese
Lemon Juice
Dijon Mustard
Garlic
Anchovies
Black Pepper

Recipe Steps:
Blend all ingredients, except the water in a blender or food processor. Pour the water into the blender slowly until the dressing is smooth and pourable — season with fresh cracked pepper. Toss with romaine lettuce, croutons, and parmesan cheese!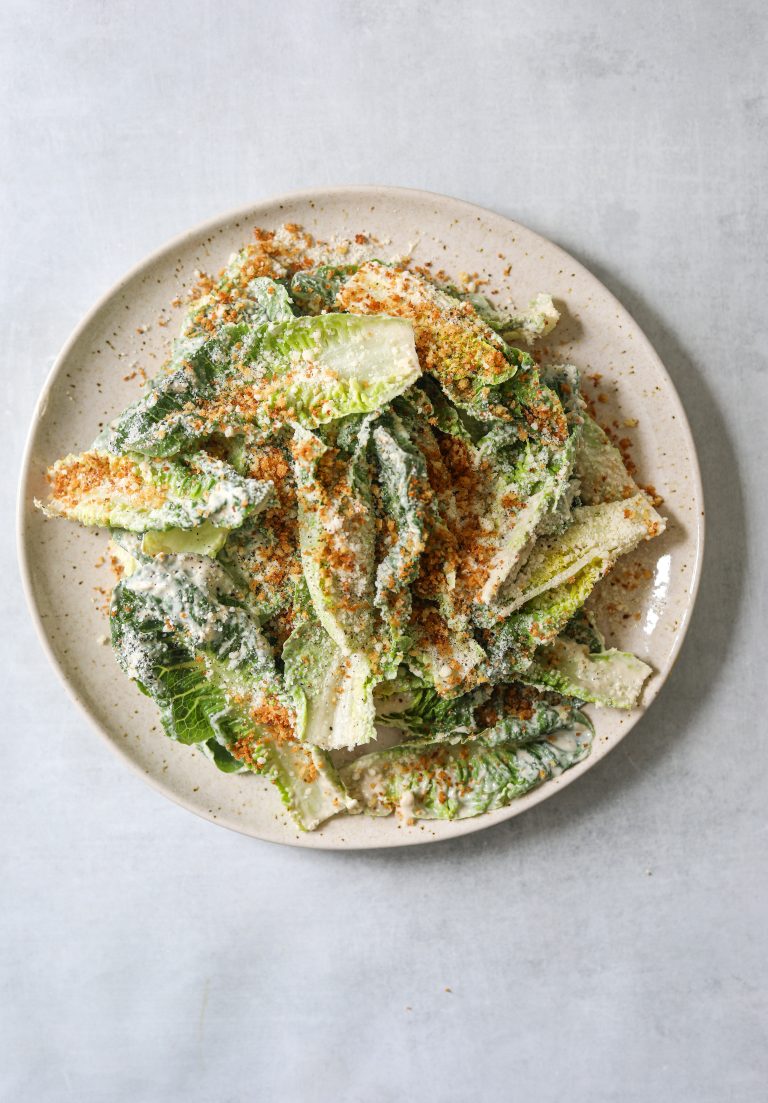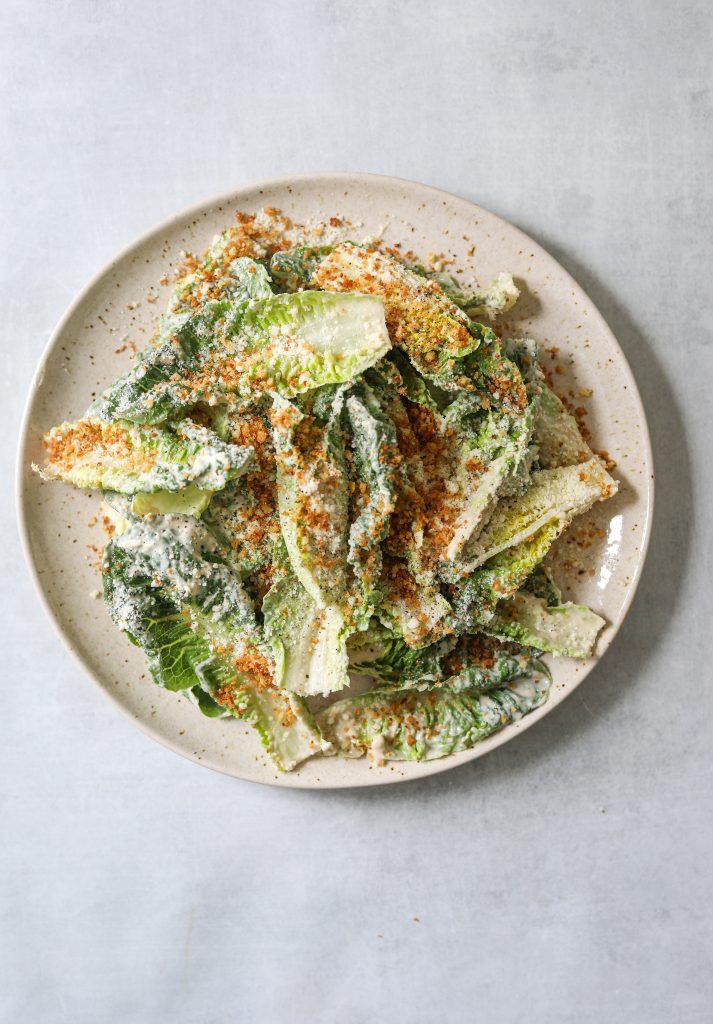 ---
Did you make this recipe?
Leave a review below, then snap a picture and tag me @craving_california and use #cravingcalifornia on Instagram so I can see it!
Check out more great recipes: