This smooth and creamy, made from scratch hummus tastes so much better than store-bought! All you need is a few pantry staples: dried chickpeas, tahini, garlic, and lemon juice. Serve with pita bread or veggies for dipping!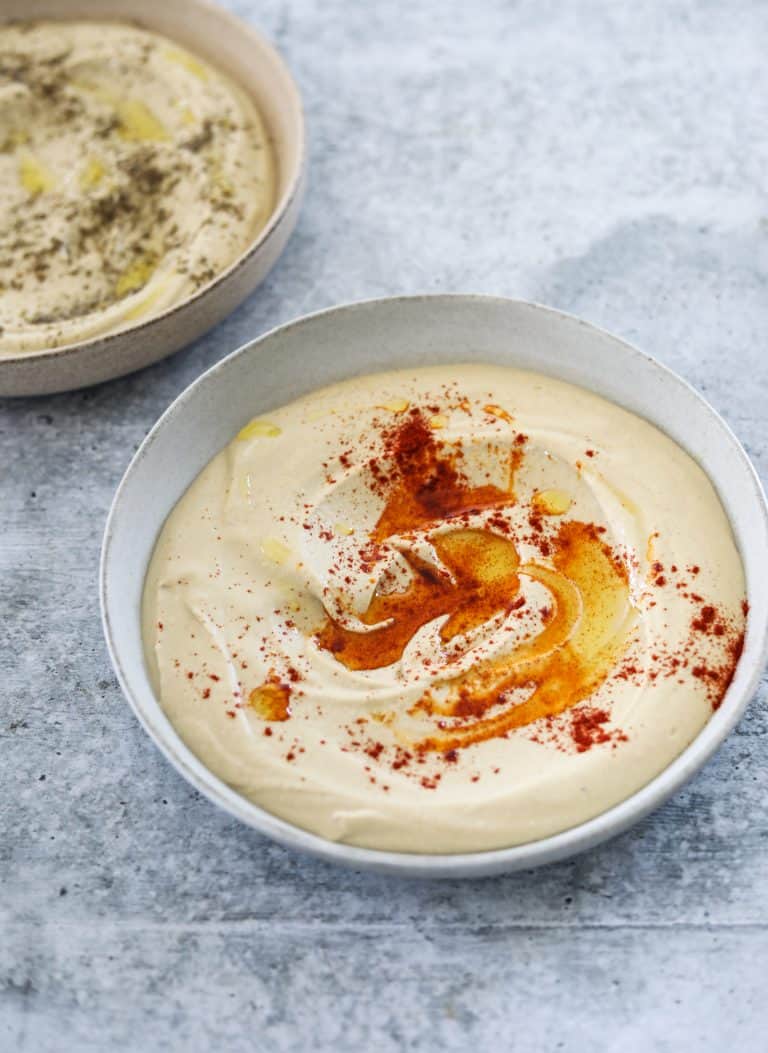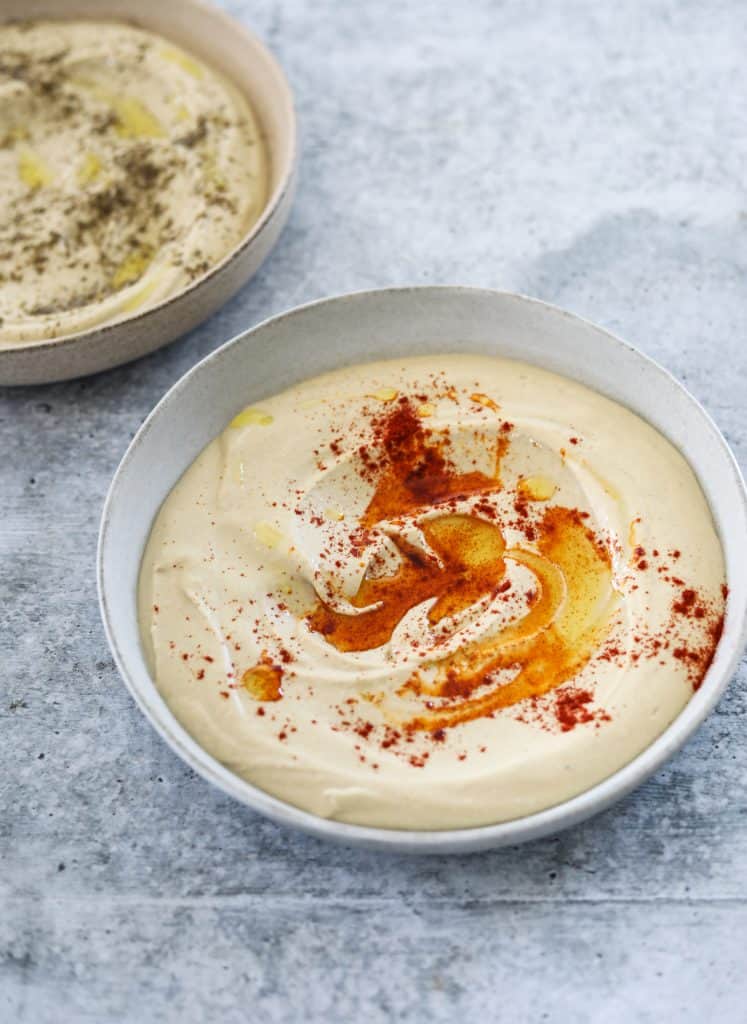 Making your own velvety, creamy hummus is easier than you might think! Homemade hummus is much healthier and cheaper than store-bought! Add this Middle-Eastern dip to your next crudites platter or alongside warm pita bread! This recipe is a blank slate, feel free to blend in your favorite herbs, spices, or vegetables to customize your hummus.
Ingredients:
Dried Chickpeas/Garbanzo Beans: Soak the chickpeas overnight in water. Leave out at room temperature.
Tahini: Tahini is a creamy sesame paste, find it in the nut butter section of the grocery store.
Garlic: Fresh garlic, do not substitute dried or jarred.
Cumin: Optional, you could also substitute paprika, garlic, or onion powder.
Water: To achieve the smooth and creamy texture you will need to add water. Start with 1/2c and add more as needed.
Fresh Lemon Juice

Recipe Steps:
Step One: Soak the chickpeas in water overnight.
Step Two: Cook the chickpeas in water and baking soda until tender and super-soft.
Step Three: Blend the chickpeas with the tahini, lemon juice, salt, cumin, and water.
Step Four: Spread the hummus into a bowl, top with olive oil, and paprika or sumac. Serve with pita bread or veggies for dipping.
Homemade Hummus Tips + Tricks:
–For super creamy and smooth hummus cook the chickpeas really well. When pressed they should fall apart between your fingers. The baking soda also helps breakdown the chickpeas.
-Blender vs Food Processor: You can use either! I find that with a high-speed blender you can achieve a creamier texture.
-Hummus will stay fresh in the refrigerator for up to five days.
-Customize this recipe by blending it with roasted red peppers, sun-dried tomatoes, or fresh herbs!
More delicious dips and appetizers:
Check out more great recipes: