Chewy and soft oatmeal cookies with dark chocolate, cherries, walnuts and a hint of cinnamon!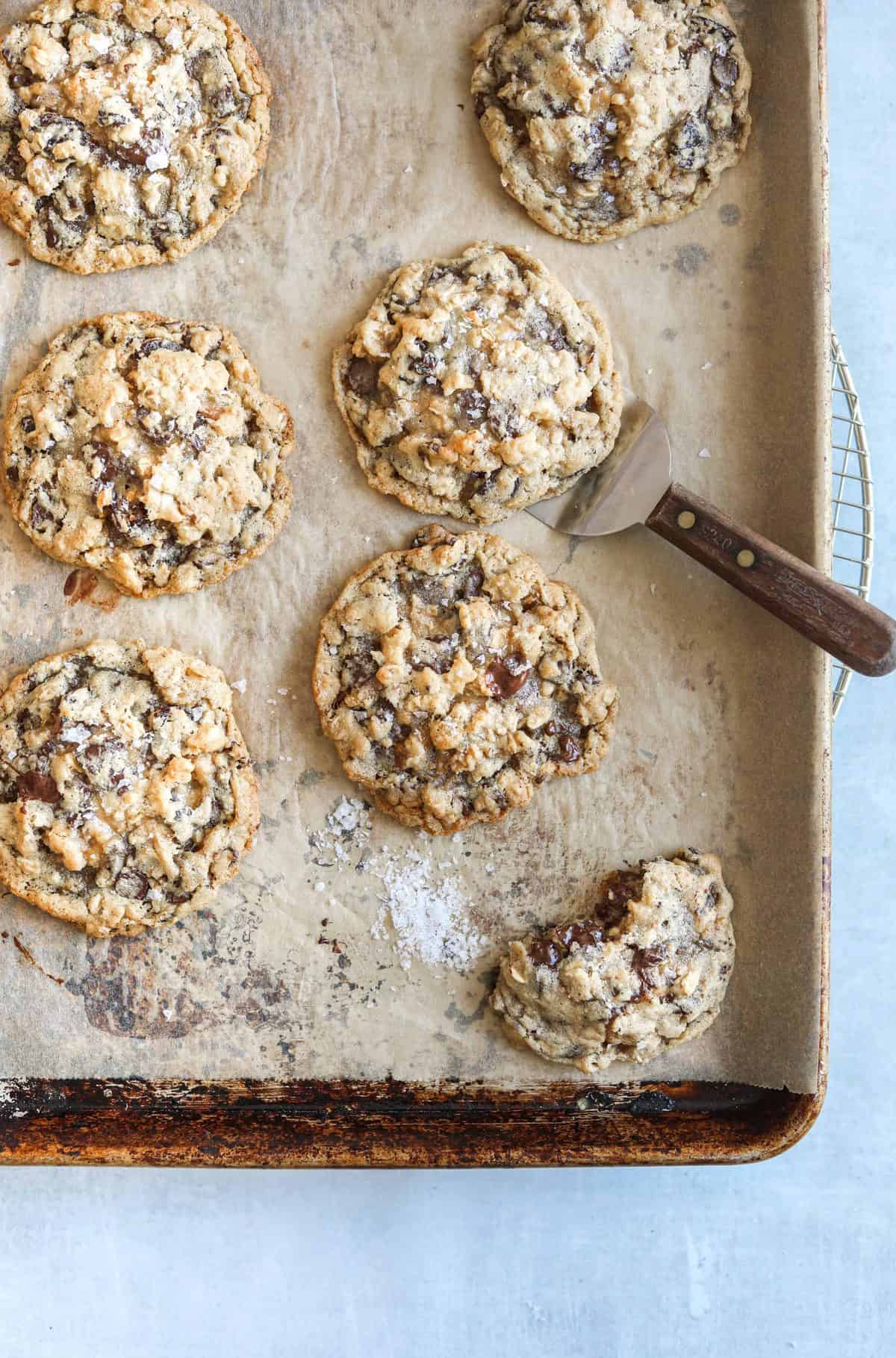 These cookies were inspired by one of my favorite dark chocolate bars that's speckled with crunchy walnuts and dried cherries. I love the combination of sweet, salty and tart. These chewy oatmeal cookies are perfect for a cozy afternoon treat or post-dinner dessert! Enjoy them all on their own or with a scoop of vanilla ice-cream for an extra indulgent sweet treat!
Ingredients→
All-Purpose Flour: You can substitute GF flour like Cup4Cup.
Rolled Oats: Use thick old fashioned rolled oats. Do not substitute instant or steel-cut.
Brown + Granulated Sugar
Butter
Eggs
Baking Soda
Cinnamon
Bittersweet/Dark Chocolate Chips: You can substitute semi-sweet if you prefer but the dark chocolate is really lovely with the dried cherries.
Dried Cherries: Not a fan of dried cherries? Use dried cranberries, or raisins instead.
Walnuts: Make sure the walnuts are toasted for the best flavor!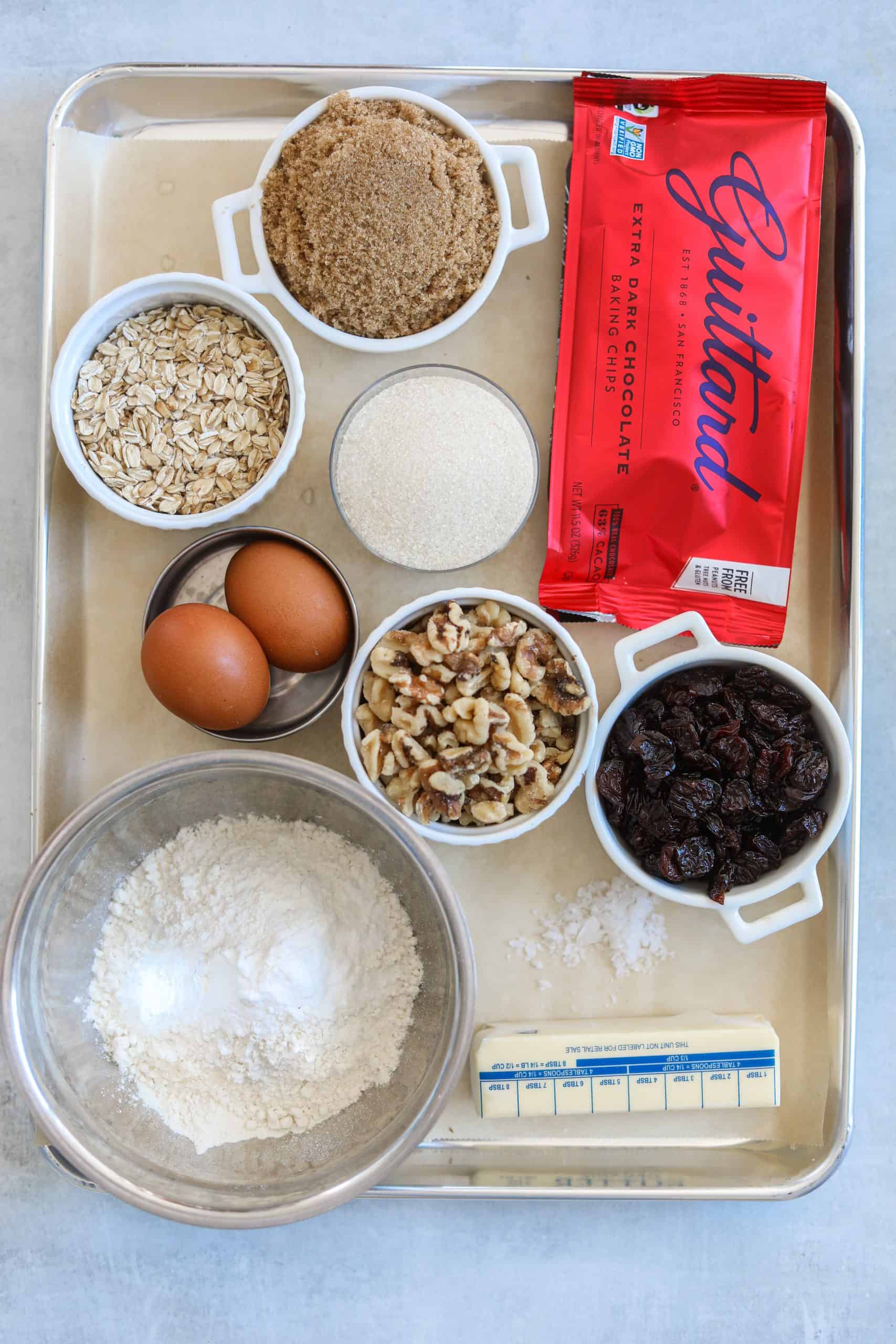 Recipe Steps→
Step One: Cream the butter and sugars.
Step Two: Add in the eggs, and vanilla, scrape down the sides of the bowl and beat again as needed to combine.
Step Three: Add in the dried ingredients, followed but the nuts, cherries, and chocolate.
Step Four: Scoop the dough then chill for at least 30 minutes.
Step Five: Bake, cool and serve!
Did you make this recipe?
Leave a review below, then snap a picture and tag me @craving_california and use #cravingcalifornia on Instagram so I can see it!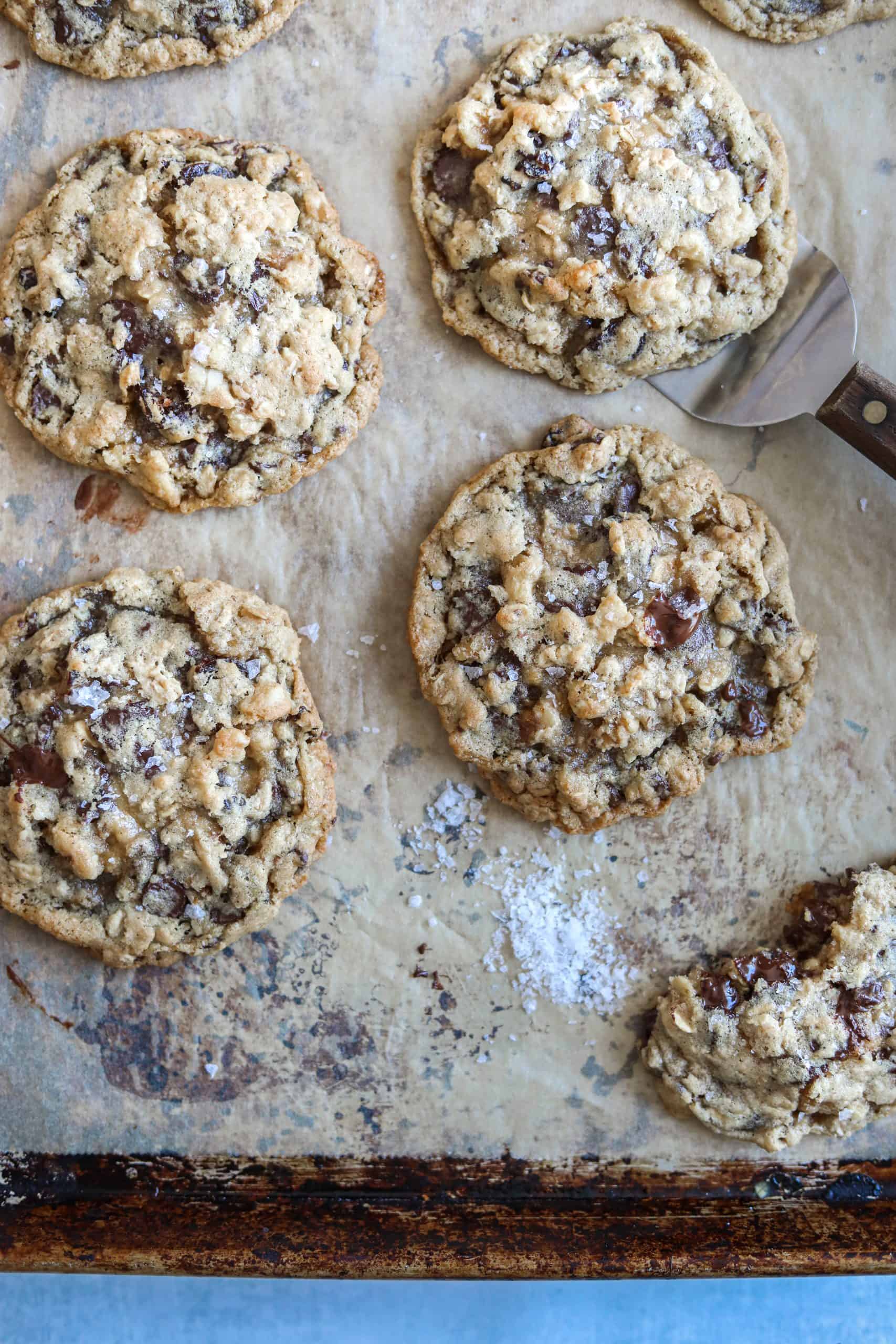 Check out more great recipes→