Grilled Swordfish Kebabs with Green Goddess Yogurt
Fresh and summery (indoor) grilled swordfish with fluffy couscous, fresh herbs, and creamy green-goddess yogurt sauce!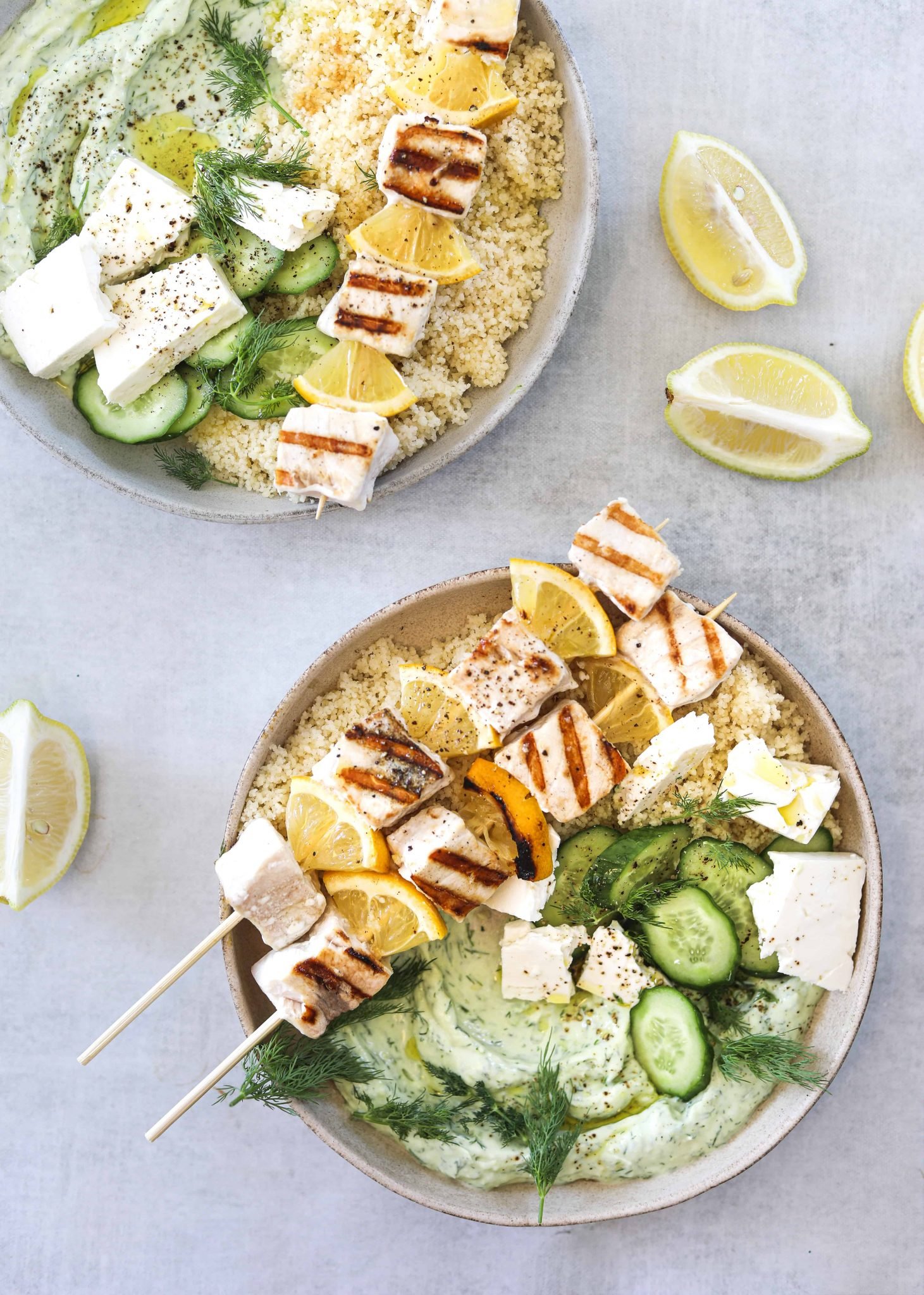 Sadly, my tiny apartment does not accommodate an outdoor grill. If you're in the same boat, or you just don't feel like firing up a grill, I have the solution for you. I love, love, love my indoor grill pan! Mine is from Lodge, it's not expensive. It sits right on top of my stove, one side is for grilling, and the other is a flat griddle. It's perfect for recipes like these swordfish kebabs! I serve these kebabs with creamy avocado yogurt, fluffy couscous (use quinoa for gluten-free) crumbled feta, fresh herbs, and lots of lemon juice!
Recipe Steps:
Swordfish Kebabs:
Thread the swordfish and lemon slices onto the pre-soaked skewers. Brush them with olive oil then season generously with salt and pepper.

Preheat a lightly greased chargrill pan over high heat. Cook the skewers for 2–3 minutes each side or until lightly charred and the fish is opaque throughout.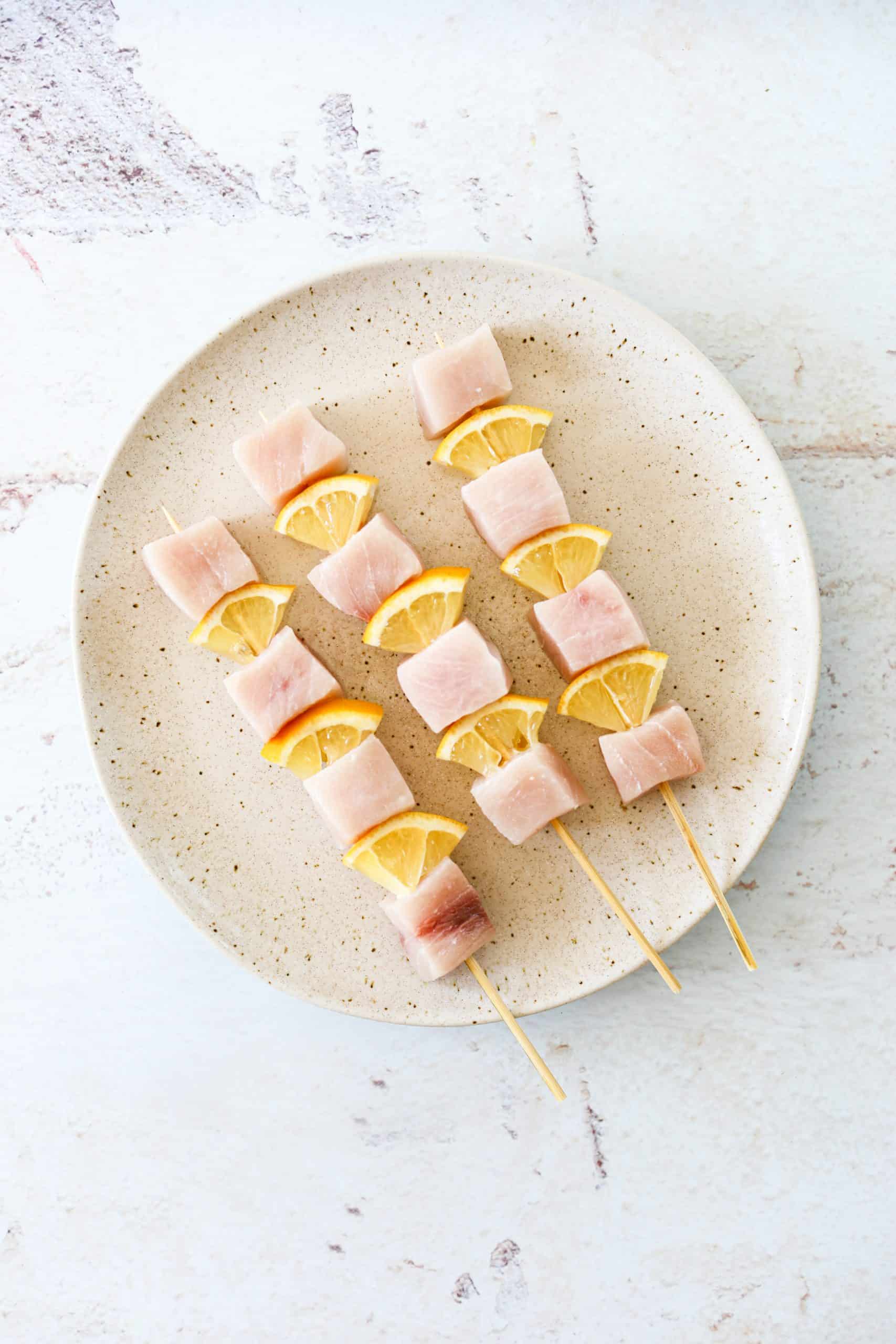 Green Goddess Yogurt:
This creamy, avocado-yogurt sauce is super-simple to make and extremely delicious! All you need is full-fat Greek yogurt, one ripe avocado, fresh herbs, I use dill, but basil, cilantro, or mint will work too, lemon juice, salt, and pepper. Place all of the ingredients in a blender or food processer and pulse until smooth and creamy. Season with salt and pepper.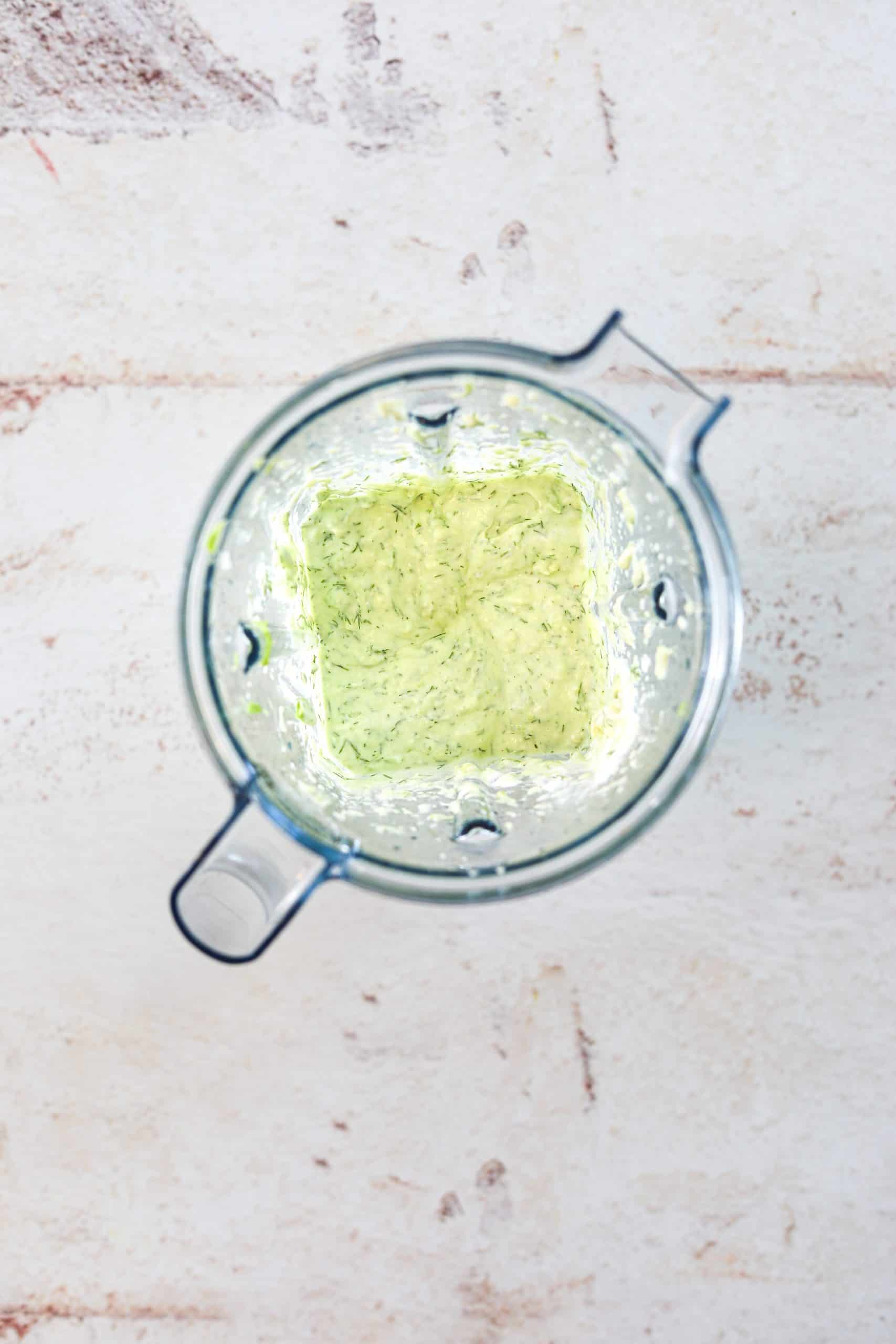 Accompaniments:
Couscous
Feta Cheese
Fresh Herbs
Sliced Cucumber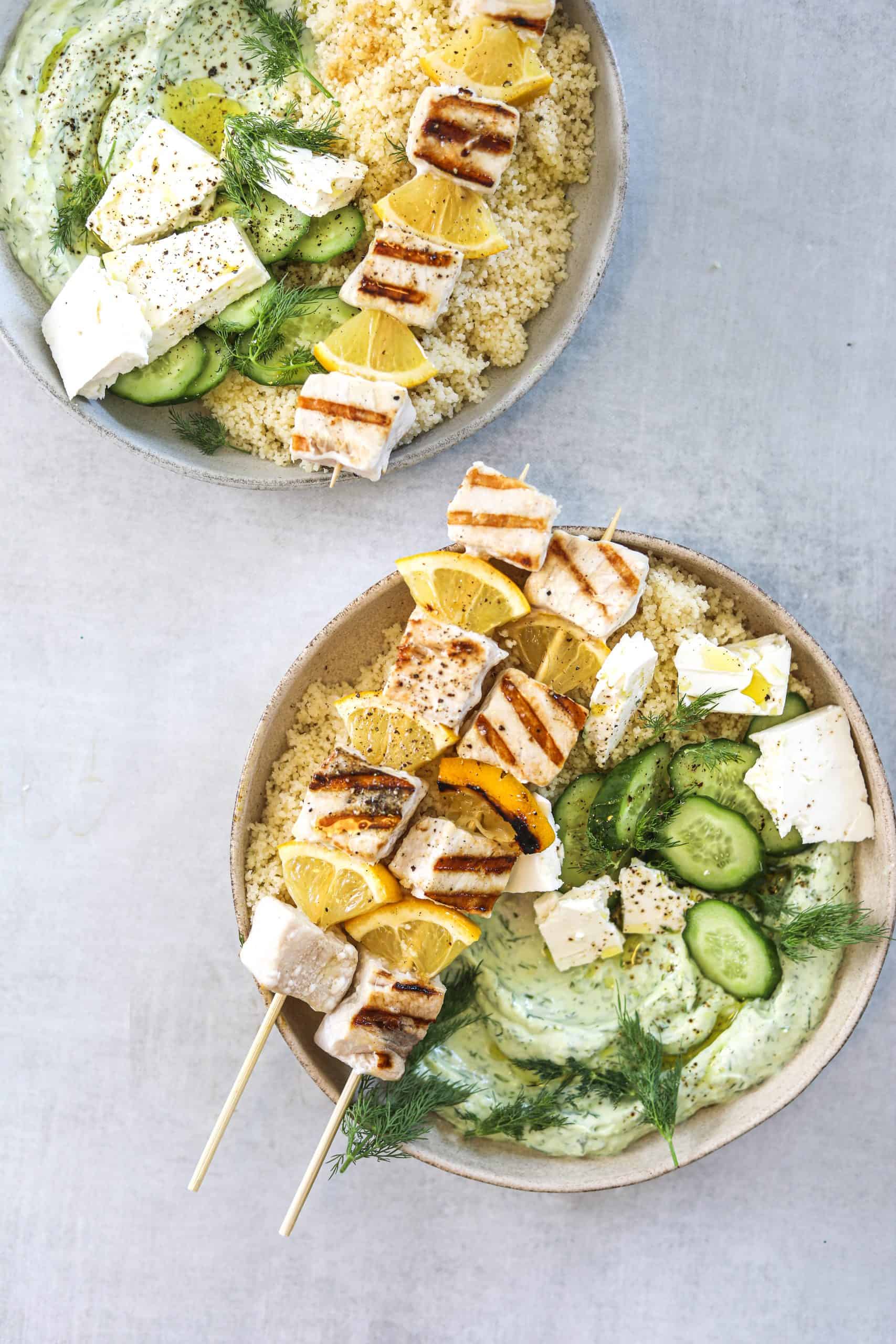 How to keep swordfish from drying out:
Swordfish is a lean, meaty fish that holds up well to grilling and skewering onto kebabs. It has a very mild, sweet, not overly fishy flavor. It also has a reputation for being a bit dry. It can easily be overcooked especially on a grill. I have two tips for combating this:
Don't overcook it! Easier said than done, I know. In this recipe, we cut the swordfish into 1-inch cubes then thread them onto skewers. This will make the swordfish cook really quickly. All you need is 2-3 minutes on each side. Keep in mind they will continue to cook for a few minutes even after you take them off the grill. Don't be afraid to pull them when they are still medium-rare.
Serve swordfish with a fatty, flavorful sauce! In this case, it's a creamy green goddess yogurt sauce perfect for balancing out the lean swordfish.
---
Check out more great recipes: