Toasted Coconut Chocolate Chip Blondies
Toasted coconut chocolate chip blondies are the perfect way to start your weekend! Browned butter, toasted coconut, chocolate chips, and flaky sea salt. Delicious and easy, but be warned these chocolaty, chewy blondies are dangerously addicting!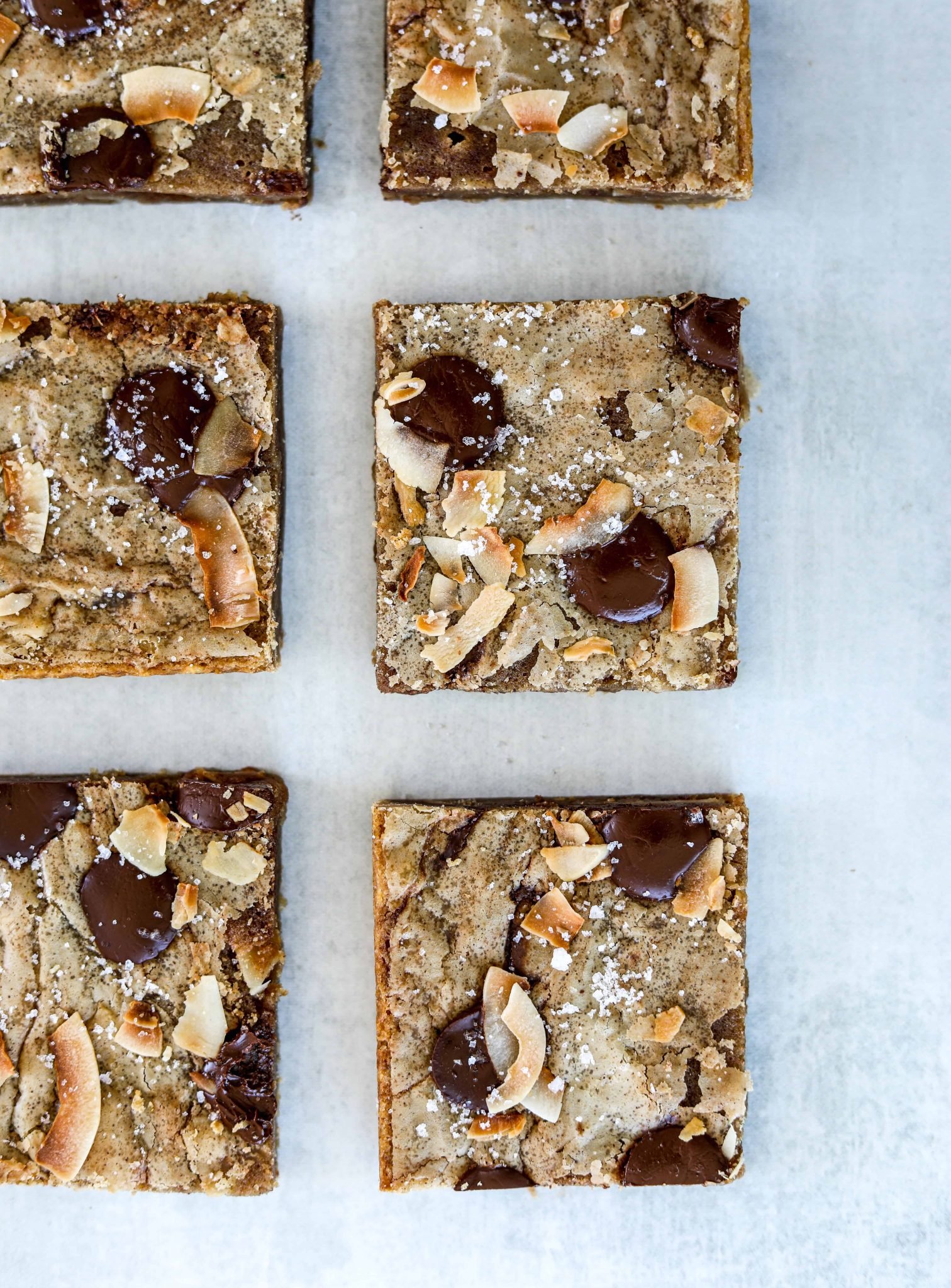 I don't even want to tell you how many of these blondies I've eaten this week during the recipe testing process, let's just say it was a lot! I will tell you this, all of that testing and tasting was well worth it. These toasted coconut chocolate chip blondies are 100% foolproof. They're easier to make than a chocolate chip cookie! They require six simple ingredients, one bowl, and no mixer or fancy equipment, seriously they are so simple! The result is a dense and chewy, brown-buttery (I'm inventing new adjectives), crinkly topped blondie studded with toasted coconut and chocolate chips! Make these for your next family/work gathering, and I guarantee you they will be a hit!
Ingredients:
Butter: I always recommend high-quality butter for baking. It does make a difference in flavor. Any European brand is usually a good one.
Brown Sugar: Light is recommended; dark will work.
All-Purpose Flour
Eggs: Room temperature, you can leave them out of the fridge the night before.
Chocolate Chips: You may be able to see from the photos I used chocolate "wafers" rather than chips. While they were delicious, they were also really expensive! Next time I will use chocolate chips or chunks, either will work.
Coconut Flakes: To toast coconut preheat the oven to 350. Spread the coconut flakes onto a baking tray. Bake for about 5 minutes until golden brown.
Recipe Steps:
Step one: Melt the butter in a saucepan over medium heat, stirring often, until the butter foams, then browns, about 5–10 minutes. Transfer brown butter to a large mixing bowl; let cool slightly.
Step Two: Whisk the brown sugar and vanilla into the brown butter. Continue whisking until thoroughly combined then add in the eggs one at a time. Next, switch to a rubber spatula and fold in the flour, followed by the chocolate chips and toasted coconut.
Step Three: Bake until golden brown and firm 20-25 minutes. As soon as they come out of the oven, sprinkle with sea salt. Let cool completely before serving, or at least try to!
*Optional: reserve a small handful of chocolate chips and coconut flakes then sprinkle them on top of the blondies during the last five minutes of baking.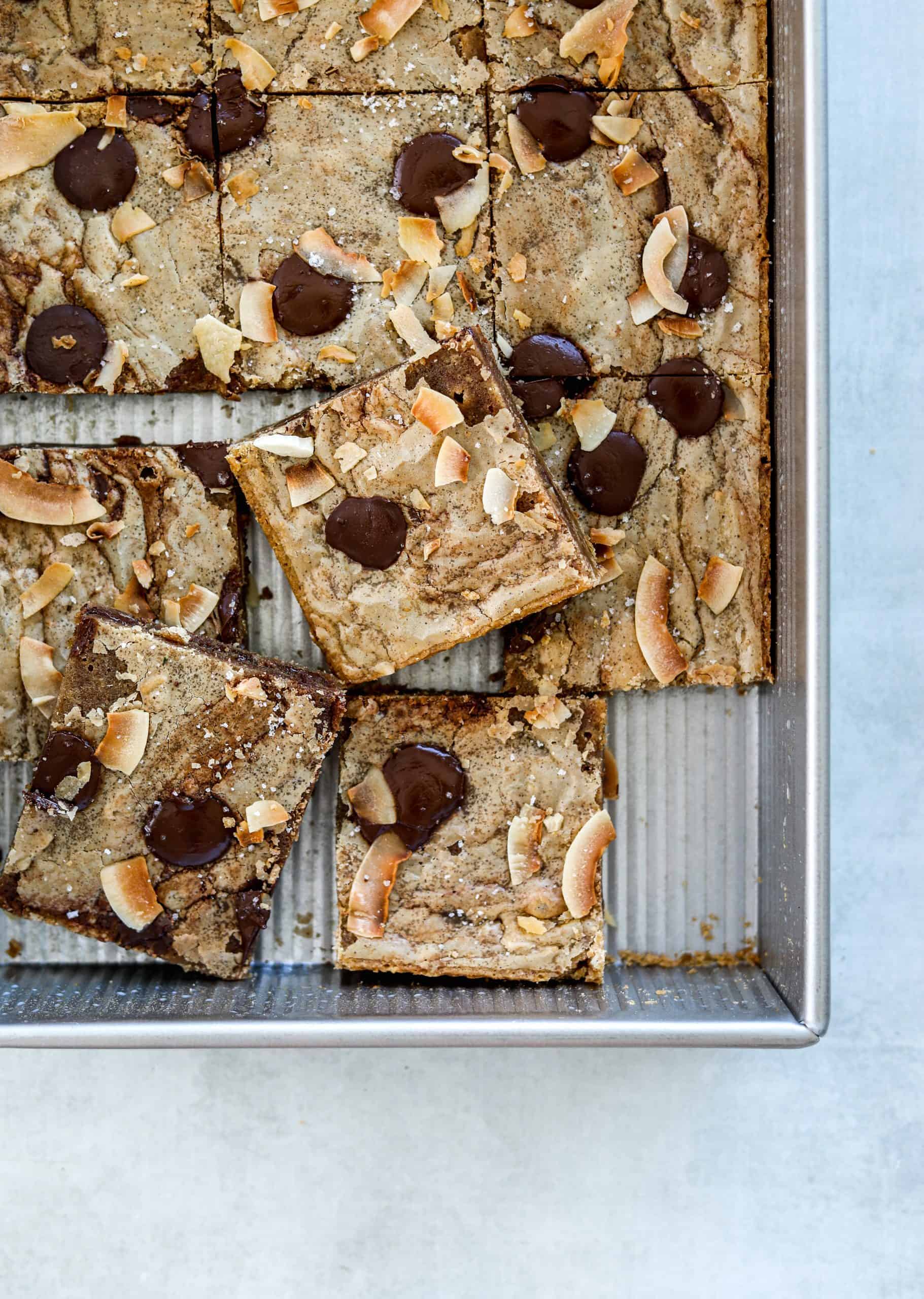 Check out more delicious recipes: